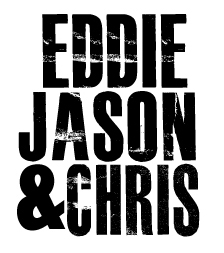 Tonight (4/05), Eddie Jason & Chris will help your love life by getting dating advice and tips from a man who went on 200 dates in one year! Feel free to call in and ask questions. Read his blog here.
Also, can we get Jay Leno to appear on EJC? We came very close last week, tonight we see if we can finally pull it off, LIVE on air!
Tune in tonight at 9p ET (6p PT), only on idobi Radio.
Call in:  1-888-99-IDOBI  (1-888-994-3624)
Skype:  EJCshow
Listen:  web player  /  app
Podcast:  www.EJCshow.com