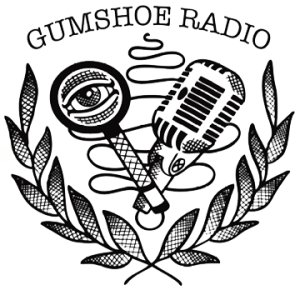 While most bands are "talked about" in the media, New York's indie rockers Bayside are going to do the talking instead. Vocalist/guitarist Anthony Raneri and bassist Nick Ghanbarian have announced the creation of "Gumshoe Radio", a new internet radio show, airing Friday nights from 7pm to 9pm ET on idobi Radio. "The best way to describe the show is to say that it's a live audio version of a blog," says Raneri. "Whatever we are thinking about, discussing or listening to through the week that we want to share our knowledge or opinions on, we'll discuss on the show. It is basically a mix of a blog and a news site but on radio with lots of music."
Over the course of the two hour program, the opinionated and outspoken hosts will engage in topical discussions about current events and subjects that are popping in alternative culture. "We really are here to entertain ourselves and the listeners," he continues. "We want to not only give everyone something fun to listen to for a few hours on Friday but also spark a conversation on a subject or a new band for their whole weekend." Instead of traditional radio formats that revolve around the same 20 to 30 songs replayed over the course of a day, Raneri and Ghanbarian will control the content of their playlists and playing whatever songs strike their fancy from classic punk to alternative, and introducing listeners to the newest bands in the underground, which will be showcased in the "New Music" segment.
Kicking off this Friday, November 18th, episodes of Gumshoe Radio will be taped the same week that they air to ensure that the news and discussions are up-to-date and relevant. "I think that between our blogs, twitters and all the interviews we do, we have realized that people really enjoy what we have to say about things," Raneri explains. "Our take on different music and entertainment subjects and what music we're into at the moment has been a pretty hot topic for a couple of years now. We figured it would be fun to do a radio show and give our opinions on things and play a bunch of music that we dig."
Hosted by insiders with a unique point of view and a special relationship to the industry and bands that they are discussing, Gumshoe Radio will be far more than just a platform for the band to discuss what's on their own minds. In addition to weekly special guests and fresh playlists, Raneri and Ghanbarian plan to include interesting dialogue spanning the world of music, entertainment, and sports and while being stimulated and educated on topical discussions on current events. "Nick and I were sitting on a park bench in Boise, Idaho brainstorming names," explains Raneri about the show's name. "We thought Gumshoe was a good one and it fits the shows detective like feel. We basically spend weeks digging for facts and answers, and giving them to the listeners."
Bayside's most recent album, Killing Time, was released by Wind-Up Records on February 22, 2011. The album debuted at #35 on Billboard's Top 200 charts and has received amazing reviews. MAXIM Magazine raved about Killing Time, "Take one part Weezer tunefulness and one part Nirvana aggression, add a dash of Green Day's ambition, then shake, serve, rock out." The ten track album was produced by the legendary Gil Norton, who has worked with an amazing group of artists including Foo Fighters, The Distillers, Jimmy Eat World and The Pixies.
Bayside is currently wrapping up a co-headlining national US tour with Saves the Day, I Am The Avalanche and Transitthis week with two shows at NYC's Irving Plaza on November 15th and 16th. Gumshoe Radio will air weekly on Fridaysfrom 7-9pm EST starting November 18th on idobiradio.com.