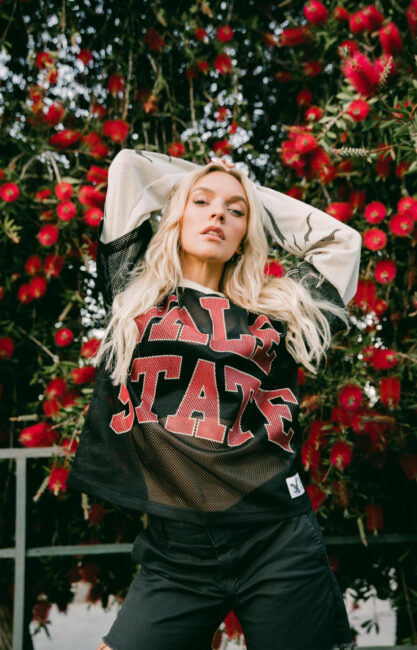 The Los Angeles-based alt-pop star, Zolita has released a brand new track today. "Grave" is a new venture for her, taking a step back from the explosive pop-rock tunes she has been releasing recently, she has stripped back the instrumentation to deliver us a somber, reflective, emotional song. Zolita is somewhat of a phenomenon in her artistry. She has limitless creative abilities, taking each song she writes and turning it into a fully-fledged visceral short film. Each song starts as a movie playing out in her head, and she manages to transform her ideas and execute them in an impressive fashion.
Speaking on "Grave", Zolita shared: "When a toxic relationship I was in ended, I spent a lot of time looking for validation that the love we had was real at all. It was really cathartic to know I had the power to expose this person's wrongdoings and make them hurt in the same way I did. But in the end I found more power in choosing to keep things to myself and not give this person any more of my energy. My friends and collaborators Katelyn Tarver and Davis Naish wrote and played this song for me and it resonated with me so instantly, I knew I had to record it."
Zolita is set to open for Bebe Rexha on her upcoming North American tour this summer. Check out the full list of dates below and grab your tickets here!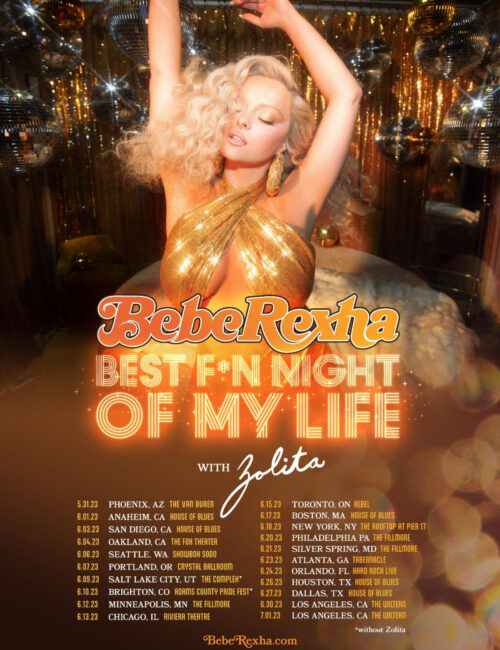 May 31 – The Van Buren – Phoenix, AZ*
June 1 – House of Blues – Anaheim, CA*
June 3 – House of Blues – San Diego, CA*
June 4 – Fox Theater – Oakland, CA*
June 6 – Showbox Sodo – Seattle, WA*
June 7 – Crystal Ballroom – Portland, OR*
June 10 – The Governors Ball Music Festival – New York, NY
June 12 – The Fillmore – Minneapolis, MN*
June 13 – Riviera Theatre – Chicago, IL*
June 14 – The Shelter – Detroit, MI
June 15 – Rebel – Toronto, ON*
June 17 – House of Blues – Boston, MA*
June 18 – The Rooftop at Pier 17 – New York, NY*
June 20 – The Fillmore – Philadelphia, PA*
June 21 – The Fillmore Silver Spring – Washington, D.C.*
June 23 – Tabernacle – Atlanta, GA*
June 24 – Hard Rock Live – Orlando, FL*
June 26 – House of Blues – Houston, TX*
June 27 – House of Blues – Dallas, TX*
June 30 – The Wiltern – Los Angeles, CA*
July 1 – The Wiltern – Los Angeles, CA*