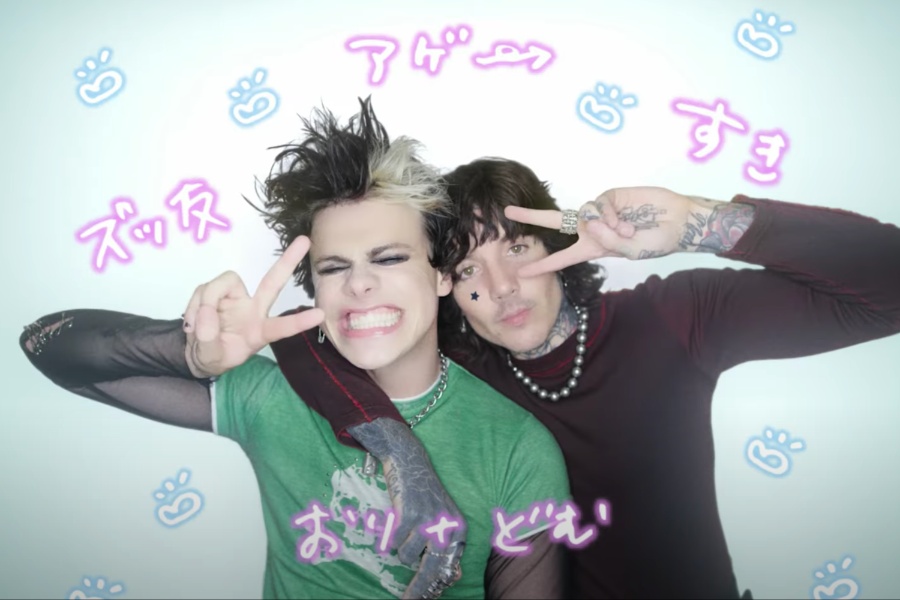 After releasing their second collaborative track "Happier," YUNGBLUD and Bring Me The Horizon's Oli Sykes shared the song's official music video.
The hyper-pop anthem perfectly combines the two artists' goth, emo vocals with high-energy beats and synths, offering a refreshing twist for fans. "If I could tell you how I feel/I know that you're still hurting too/No I'm not broken/I'm just scared to belong here/Scared to be happier," the two urgently sing on the chorus. Check out the full video for "Happier" below.
Filmed in Tokyo, the video sees Sykes and YUNGBLUD exploring the Japanese nightlife scene. From taking cute photo booth pictures to gaming their hearts out, this music video is pure fun. This means both acts were super busy in between performing on YUNGBLUD's Asia dates, which, along with Bring Me The Horizon, featured Jesse Jo Stark, and Zild. The tour began on October 29 in Seoul and recently concluded on November 12 in Bangkok.
This December, Bring Me The Horizon fans have even more to look forward to. The band's iconic 2013 album Sempiternal is having its 10th birthday! To celebrate a decade of hits including "Shadow Moses," the band is doing a limited reissue of vinyl and cassettes.
All Sempiternal reissues will come out on December 8. Pre-orders are currently available at their merch store, on Amazon, and on Crash Records' site. Unfortunately for fans of the expanded edition, the variants only contain the original tracklist. Check out what the variants look like below.