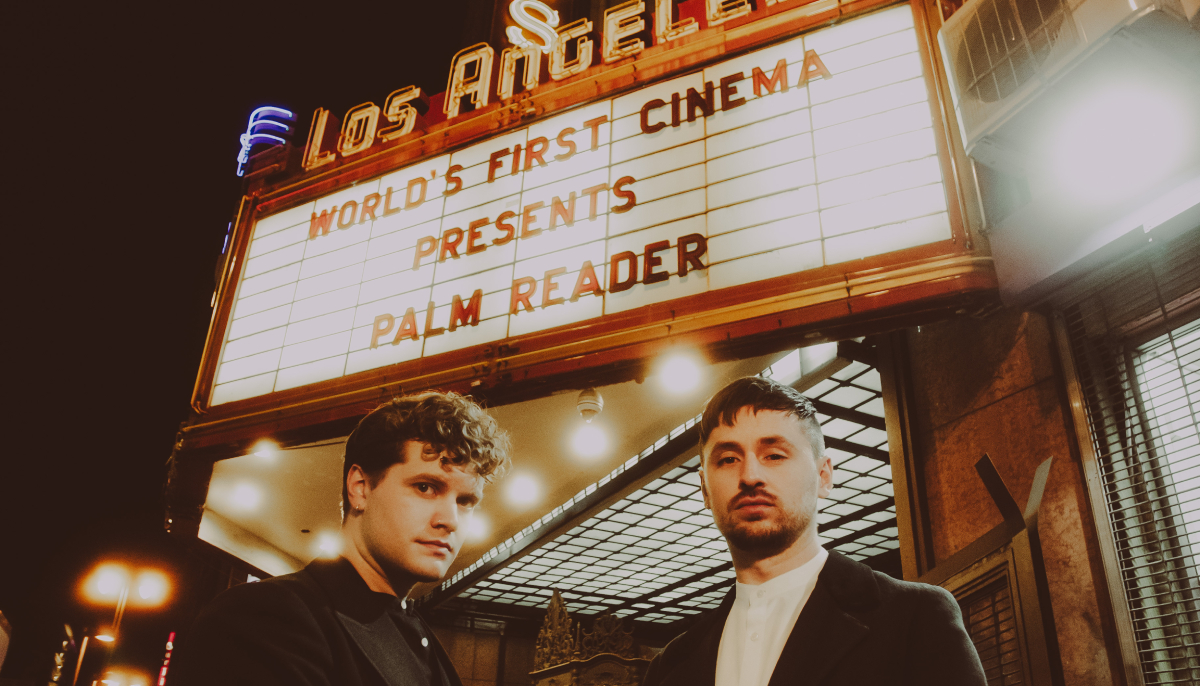 World's First Cinema are expanding their intriguing universe even more with their upcoming new EP Palm Reader. Since their inception in 2020, the duo have set out to craft a world for themselves as well as their fans to thrive in. Inspired by old-school performative art, classic horror and modern pop in equal measure, their concoction is potent, to say the least. 2023 has been another vintage year for them as well, continuing their streak of fascinating singles in style. There's been the ethereal "S.O.S", and the tranquil "Palm Reader", demonstrating a streak of tenderness within their impressive tapestry. Now, it's clear what it has all been leading to with the announcement of this sophomore EP.
Palm Reader is set to be released on October 6 via Fearless Records. The band had this to say about what it represents within their journey:
"The Palm Reader EP captures a little bit of everything we do as World's First Cinema – the theatrics, the dramatic production, and the cinematic touches that are so important to us. We're proud to have this out there as our debut project with Fearless Records."

The EP artwork evokes so much about what the band represents. Featuring the pair sitting in an empty theater, draped in gorgeous red velvet. Vocalist John Sinclair stated, "We really tried to capture the sensation of sitting in a theater, hearing the opening credits rumble on that bass, and viewing the story in a song", and this art is a perfect example of that.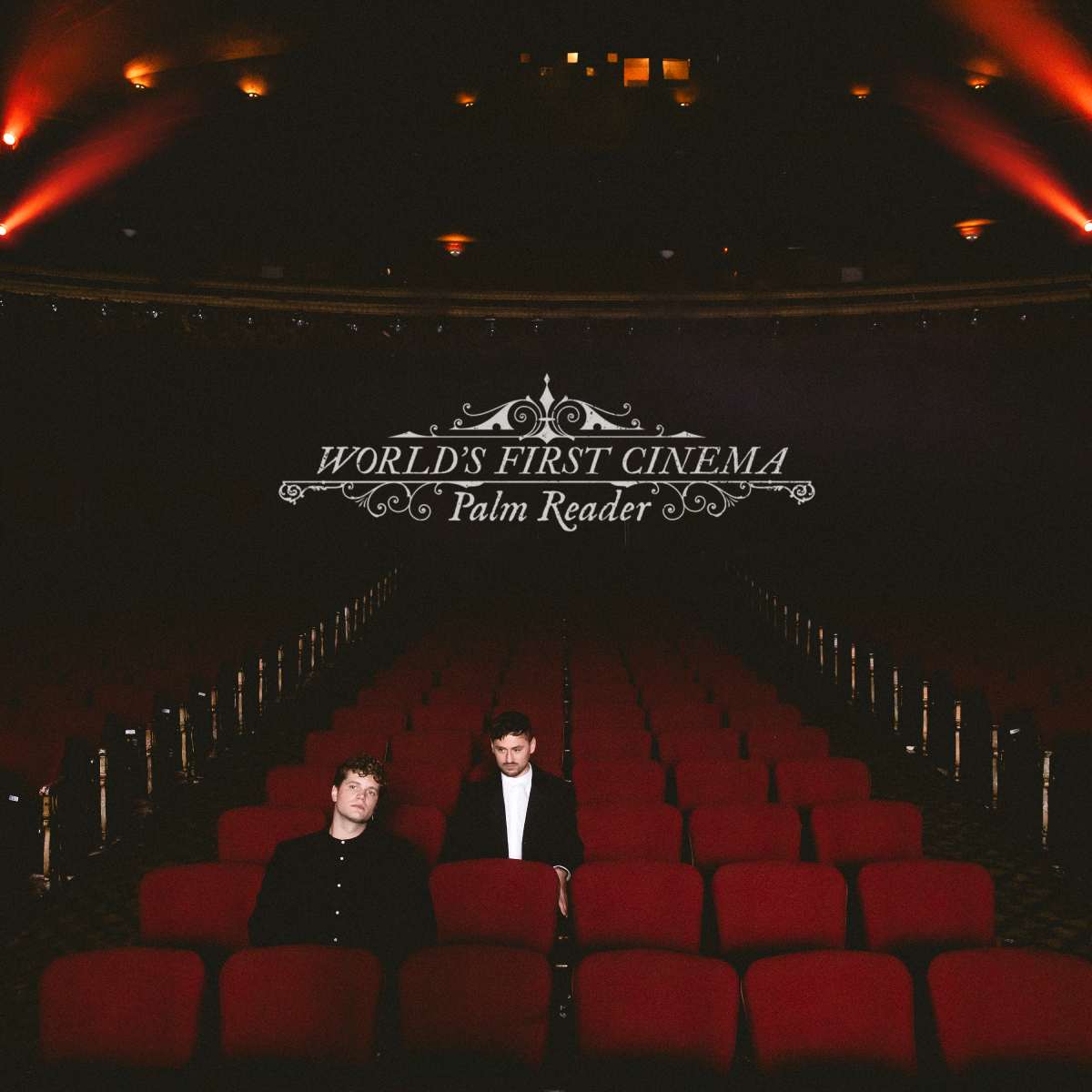 The tracklisting for the EP features the previously mentioned "S.O.S" and "Palm Reader" alongside newly released track "Holy Water". A low-key and ethereal piece of pop gorgeousness, it shows off the range that World's First Cinema have at their disposal. Dipping their toes into as many pools as possible, it's still only the tip of the iceberg in terms of what they are capable of. For now, though, it is a fresh palette cleanser of the most dreamy variety.
The band explained further:

"More downtempo than most of our songs, this track gave us space to capture some of our favorite cinematic moments – especially the sweeping orchestral strings that weave throughout the verses. The dynamic difference between the softer verses and the heavier, soaring choruses was extremely fun to produce. Holy Water definitely gave us an opportunity to be vulnerable while still weaving in the film-score-inspired production that makes us who we are."