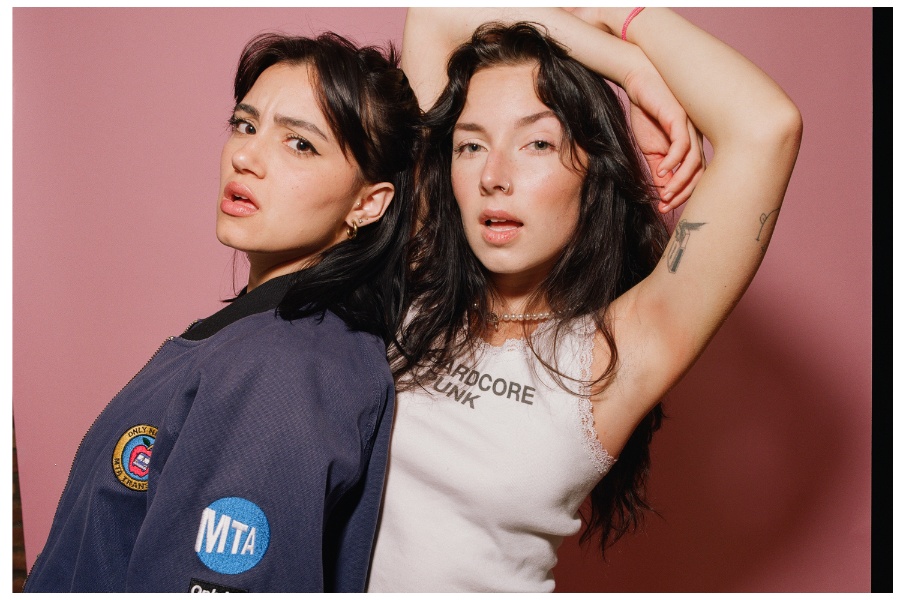 Leading up to their tour run with Fall Out Boy and a stint on Sad Summer Fest this summer, Daisy Grenade has unveiled their tenacious new single, "Got It Bad." "Got It Bad" solidifies Daisy Grenade's position as a compelling presence and serves as their debut single on Public Consumption and the iconic DCD2 Records, the label imprint owned by their mentor Pete Wentz.
Right off the rip, "Got It Bad" puts you in a death grip with their intoxicating guitar runs and the fusion of Dani Nigro and Keaton Whittaker's feverish vocals ringing across the cotton candy-colored pop-punk ballad. The lyrics of "Got It Bad" delve into the tumultuous nature of desire and the intoxicating pull of an irresistible attraction with Nigro and Whittaker's prowess seeping between each riff. Daisy Grenade's evocative storytelling paints a vivid picture of emotional turmoil and the struggle to resist succumbing to the depths of infatuation. With each verse, the duo's voices soar with a blend of urgency and conviction, while the dynamic production and pounding percussion build tension, creating a sense of anticipation. 
The accompanying music video, the group's first, is filled with stunning visuals and striking aesthetics, complementing the song's intensity and enhancing the overall experience. Check out the group's DCD2 Records debut below.
Daisy Grenade will head out on tour alongside Fall Out Boy at the start of summer before joining Sad Summer Fest for a short run of shows. Check out their full touring schedule below and grab tickets here.
Tour Dates:
June 23—St Louis, MO @ Hollywood Casino Amphitheatre
June 24—Bonner Springs, KS @ Azura Amphitheatre
June 27—The Woodlands, TX @ Cynthia Woods Mitchell Pavilion
June 28—Dallas, TX @ Dos Equis Pavilion
June 30—Scottsdale, AZ @ Talking Stick Resort Amphitheatre
July 1—Chula Vista, CA @ North Island CU Amphitheatre
July 5—Mountain View, CA @ Shoreline Amphitheatre
July 7—Salt Lake City, UT @ USANA Amphitheatre
July 9—Denver, CO @ Fiddler's Green Amphitheatre
July 11—Portsmouth, VA @ Atlantic Union Bank Pavilion*
July 12—Baltimore, MD @ Pier Six Pavilion*
July 14—Holmdel, NJ @ PNC Bank Arts Center*
*On Sad Summer Fest.