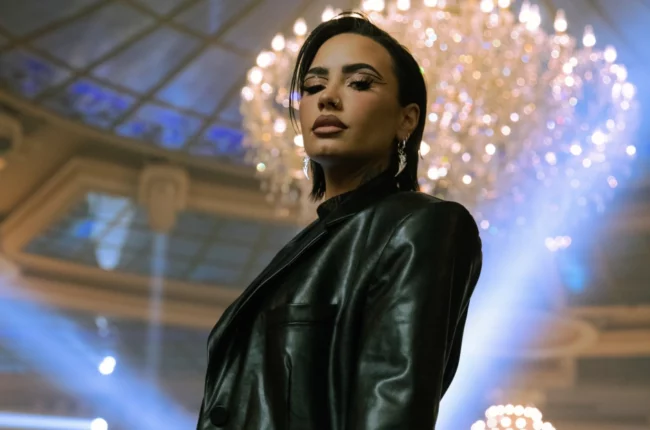 Demi Lovato has breathed new life into their 2013 hit single "Heart Attack" in the form of a smashing new rock experience. The electropop-infused original version was a massive success, to say the least. Peaking at number 10 on the US Billboard Hot 100, it was later certified quadruple platinum, selling over 2 Million copies in the United States. We can all agree that the song was a banger. With Lovato's most recent album, HOLY FVCK, being a returning venture to their early rock-inspired roots…this new spin only makes sense.
Lovato announced the new track Monday, March 20th via Instagram, giving fans a little less than a week to writhe in anticipation. A short snippet was teased along with the caption, "Heart Attack, but make it Rock." It certainly does, indeed, ROCK.
This past August, Lovato embarked on a full US tour in support of their latest album. They were accompanied by TikTok breakout star Royal & The Serpent and Dead Sara, both holding exciting features on the album. If you missed the tour, don't sweat. Lovato is set to perform June 6th in Asbury Park, NJ at The Stone Pony Summer Stage and August 26th in Columbus, OH at Wonderbus Music and Arts Festival alongside Pitbull, Sean Kingston, Oliver Tree and many more. You still have time to snag tickets here.
With Demi Lovato releasing a fully engrossed rock album followed by selling out immersive shows all across the country, and dropping this grungy reimagining of their nostalgic pop anthem, the trajectory for more heavy music from the punk star proves strong in the future. We can never get enough.