This week: Madagascar: A Little Wild, Woke, L.A.'s Finest, Get Organized With The Home Edit, Julie And The Phantoms, The Duchess,
Lovecraft Country
Madagascar: A Little Wild
Season 1
Now streaming
On Hulu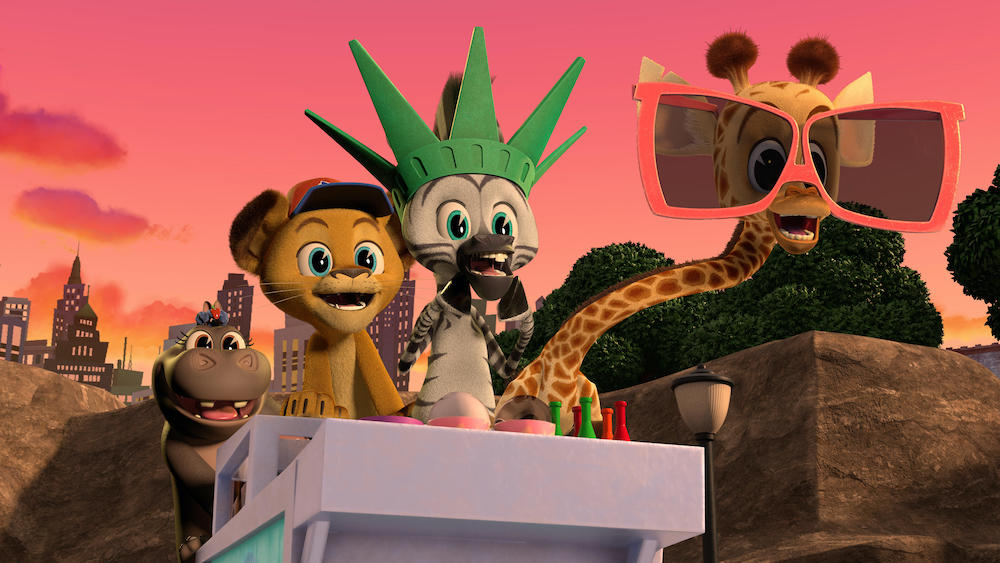 How do you make the animals from Madagascar even cuter? Oh, yeah, turn the characters into baby animals with huge anime-style eyes. And, well, Hulu has made it work. The new spinoff animated series takes us back to when Alex, Marty, Gloria, and Melman were young, which allows them to be even more melodramatic and silly than their adult-selves. They head on some NYC adventures with plenty of laughs and some musical interludes (just in case you forgot this was the franchise that brought you "Afro Circus"). A Little Wild might be a little too adorable for some but it has just enough of the weirdness from the original films to make it charming for kids and adults alike. 
Stream Madagascar: A Little Wild now on Hulu.
From Hulu:
Loveable foursome Alex the Lion, Marty the Zebra, Melman the Giraffe and Gloria the Hippo steal the show in Madagascar: A Little Wild, from executive producer Johanna Stein (Kung Fu Panda: The Paws of Destiny) and co-executive producer Dana Starfield (Monster High: Welcome to Monster High) Capturing the iconic personalities of each of the four dynamos, Madagascar: A Little Wild showcases the team as kids residing in their rescue habitat at the Central Park Zoo. They might be small, but like everybody who lands in New York City, these little guys have big dreams and Madagascar: A Little Wild will follow all of their adventures.
—
Woke
Season 1
Wed Sept 9
On Hulu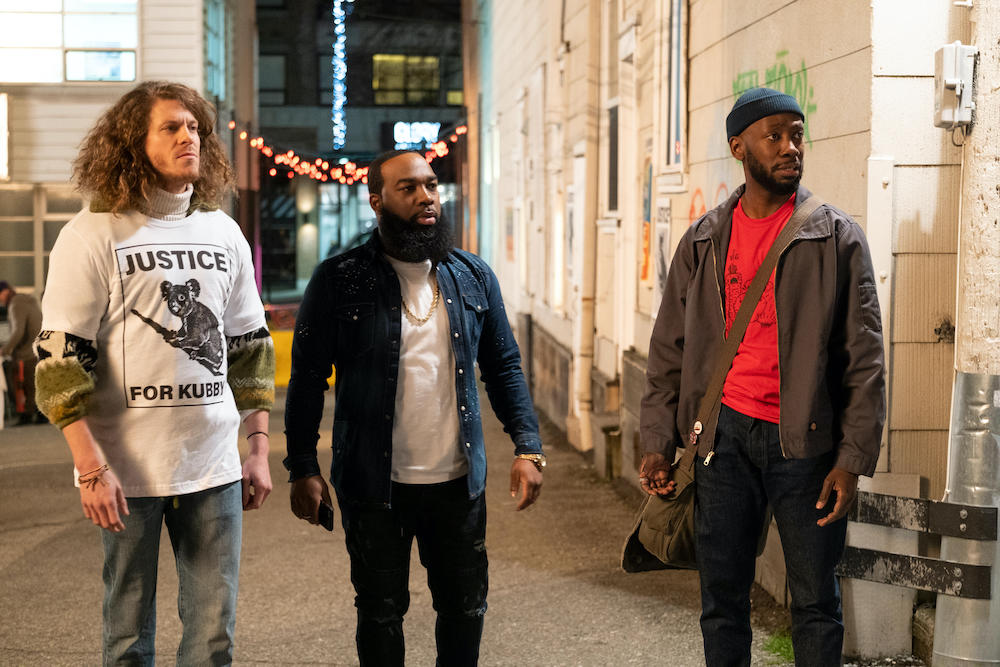 The show follows Keith Knight (Lamorne Morris), a cartoonist about to blow up thanks to his comic strip Toast and Butter. He's about to go national through a Comic Strip Syndicate and is pretty much on top of the world. Keith is easy-going and ready for the next level of his career…until one day he has a very bad interaction with the police. He's manhandled for "fitting the description" of a suspect while passing out flyers marketing his comic strip. From there Keith is now "Woke"—he sees and hears inanimate objects talking to him about things that have racial bias or are part of white supremacy. Keith essentially has to deal with his trauma personified by talking to animated trash cans and markers and such. The setup and the pilot episode really knock it out of the park. Morris is great as Keith, who is based on a real-life cartoonist. His character is so likable, nice, and cool that when the "Woke" moment happens to him you instantly feel sympathetic to his shock, fear, and bewilderment. (read our review)
Woke comes to Hulu on Wednesday.
From Hulu:
Inspired by the life and work of artist Keith Knight, comedy series Woke takes an absurdly irreverent look at identity and culture as it follows Keef, an African-American cartoonist finally on the verge of mainstream success when an unexpected incident changes everything. With a fresh outlook on the world around him, Keef must now navigate the new voices and ideas that confront and challenge him, all without setting aflame everything he's already built.
—
L.A.'s Finest
Season 2
Wed Sept 9
On Spectrum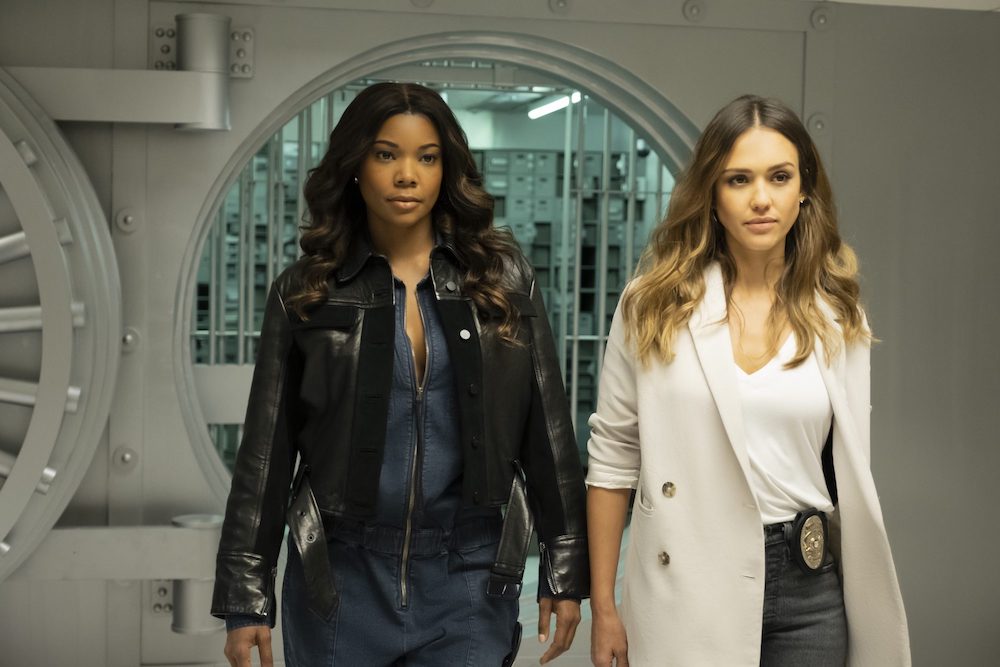 Season 2 of L.A.'s Finest was rightly pushed back a few months due to the current protests against police brutality…but the protests have rightfully continued in an effort to stop brutality. Watching this series right now is painful. Even if we enjoyed the explosive badassery of season 1, while S2 continues to prove that Gabrielle Union and Jessica Alba are one hell of a team, now is not the right time to glorify violence perpetrated by the police—fictional or otherwise.
L.A.'s Finest comes back to Spectrum on Wednesday.
From Spectrum:
From the universe of the Jerry Bruckheimer Bad Boys franchise, LAPD detectives Syd Burnett (Gabrielle Union) and Nancy McKenna (Jessica Alba) are back. As Syd mourns the sudden loss of a friend and struggles to find answers, McKenna must deal with the aftermath of Izzy's kidnapping and the rift it has left in her marriage. But when a powerful crime surge in Koreatown threatens to destroy the community, Syd, McKenna and the LAPD team must find those responsible before it's too late.
—
Get Organized With The Home Edit
Season 1
Wed Sept 9
On Netflix
Watch Get Organized With The Home Edit on Netflix on Wednesday.
From Netflix:
Join Clea Shearer and Joanna Teplin, the master organizers and bestselling authors behind the innovative home organization company The Home Edit as they bring their skills to their new Netflix lifestyle series, Get Organized with The Home Edit. Over eight episodes, Shearer and Teplin conquer clutter with their unique brand of interior styling, practicality and humor, dramatically transforming the lives of their featured clients. From their home state of Tennessee, to New York and California, each episode dives into an organizational project for a celebrity and a civilian, while showcasing the influential duo's unique form-meets-function approach providing inspiration to every aspirational organizer. Celebrity clients featured in the series include Reese Witherspoon, Rachel Zoe, Khloe Kardashian, Eva Longoria, Marietta "Retta" Sirleaf, Neil Patrick Harris, David Burtka, Jordana Brewster, and Kane & Katelyn Brown.
—
Julie And The Phantoms
Season 1
Thurs Sept 10
On Netflix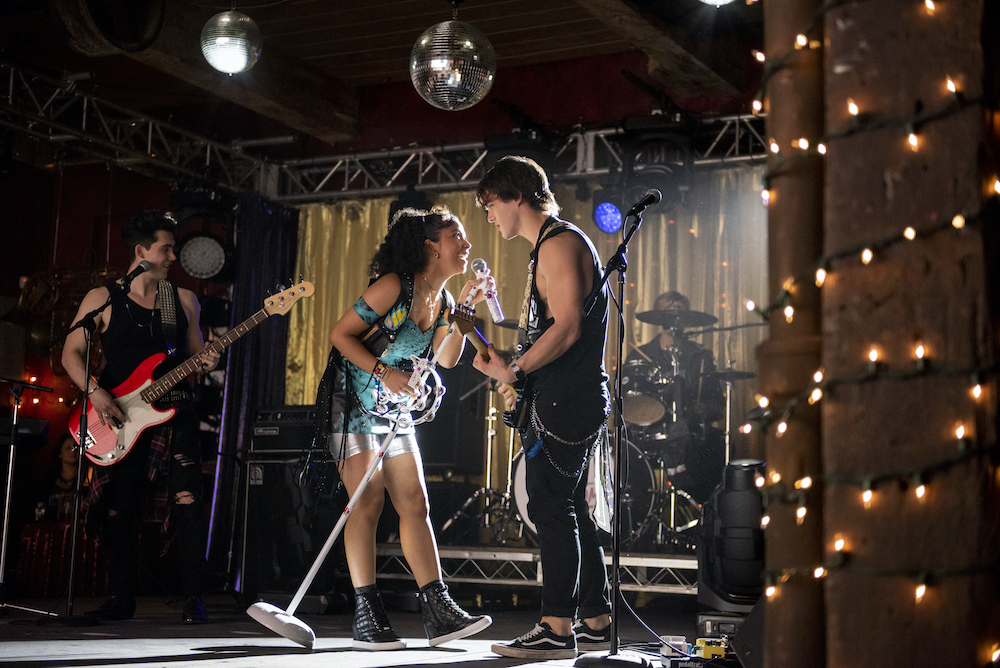 Sunset Curve were going to be the biggest band in the world. But an unfortunate hot dog-related incident led them to being ghosted…for real. Twenty-five years later, the band's dead members—played by Charlie Gillespie, Owen Patrick Joyner, and Jeremy Shada—stumble across Julie (Madison Reyes), a teenage girl who has incredible music inside of her but a broken heart holding her back. It turns out
she's the only one who can see the ghost-band and when she sings with them, it brings them back to life—at least, to a point where everyone else can see them perform onstage. 
Julie and the newly-renamed Phantoms come together to help each other to move on, heal, and really shine—through music. And man, the songs they create are dope. Madison Reyes' voice and talent will take your breath away. The Phantoms are super tight when they perform AND they're super lovable, even if they don't really know what's going on all the time. Julie and the Phantoms is a surefire hit for Netflix from Kenny Ortega (AKA the man behind High School Musical, Descendants, Ferris Bueller…we could go on). It has plenty of magic, a ton of irresistible tunes, and a whole lotta heart.
Stay tuned for our review!
Julie and the Phantoms hits Netflix on Thursday.
From Netflix:
High schooler Julie (Madison Reyes) lost her passion for music after her mom died last year. But when the ghosts of three dreamy musicians (Charlie Gillespie, Owen Patrick Joyner, Jeremy Shada) from 1995 suddenly appear in her mom's old music studio, Julie feels her own inner spirit beginning to reawaken, and she's inspired to start singing and writing songs again. As their friendship with Julie grows, the boys convince her to create a new band together: Julie and the Phantoms.
—
The Duchess
Season 1
Fri Sept 11
On Netflix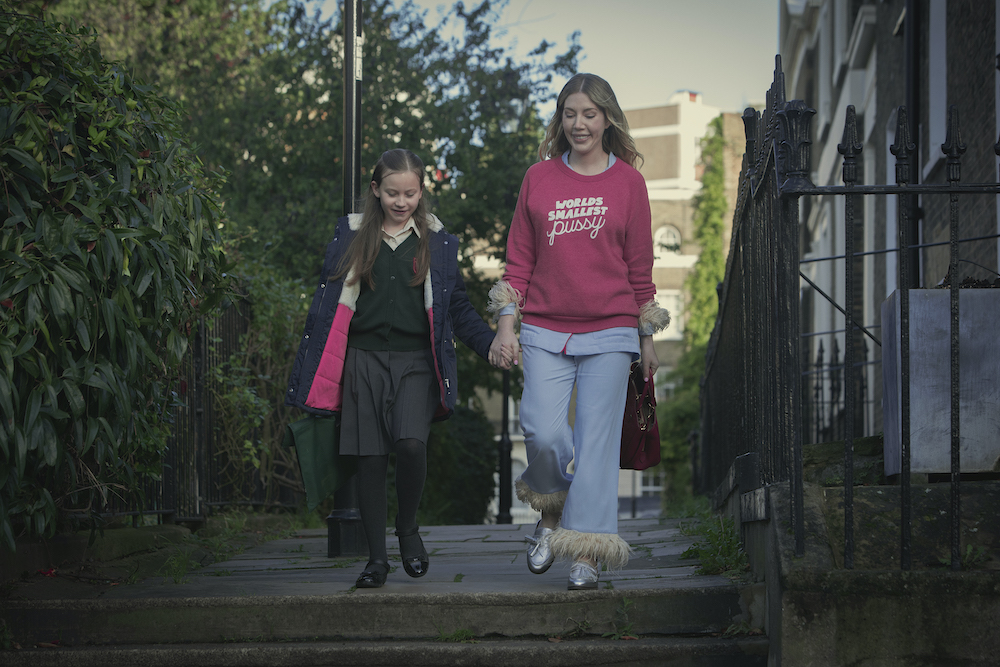 Katherine Ryan has been a staple of the standup scene on both British TV and on Netflix. Now she's got her own sitcom. Very loosely based on herself, The Duchess follows Katherine, a single mom who's a little bit too wild to be on the PTA but she fiercely loves her daughter. She gets what she wants by any means necessary that doesn't always win her brownie points at her daughter's school but it does make her relationships interesting. Katherine is stuck between dating the "good guy" type Evan (Steen Raskopoulos) and dealing with her kid's father AKA the washed up boy band star Shep (Rory Keenan). She's also thinking about having another kid…but isn't sure who should be the father. The Duchess is kinda bad but in a way that you can't stop watching—you'll want to see how far she'll push the boundaries of what's acceptable. It'll leave you rooting for her to pull herself out of the messes she creates.
Stream The Duchess on Netflix on Friday.
From Netflix:
Katherine Ryan will Executive Produce, write and star in her debut scripted series The Duchess, following the powerful and problematic choices of a fashionably disruptive single mom living in London. Her daughter, Olive, is her greatest love so she debates a second child with her greatest enemy — Olive's dad. Can two wrongs make another right?
—
Lovecraft Country
"Strange Case" – Season 1, Episode 5
Sun Sept 13 – 9PM
On HBO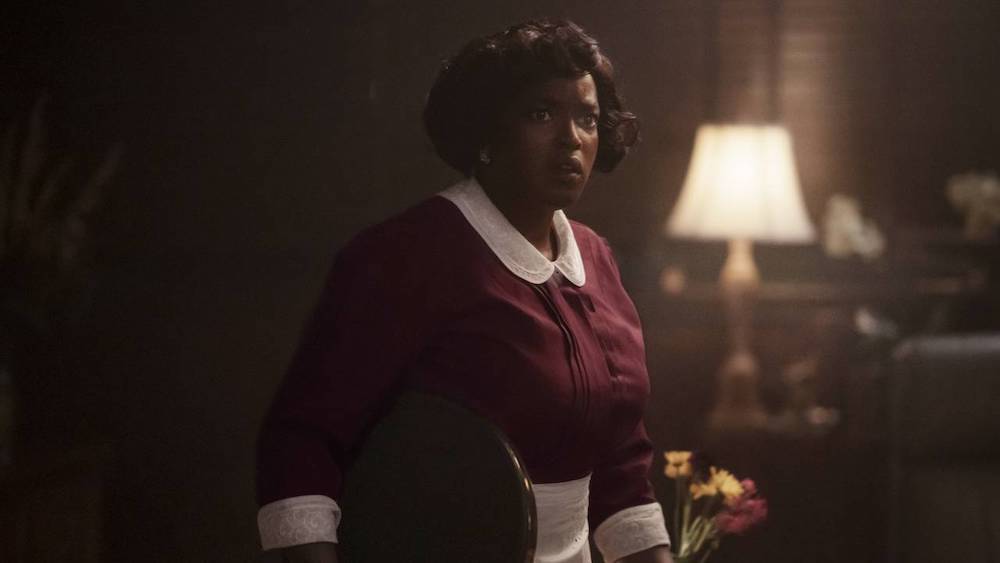 The show dances all over the tropes of different types of horror, including the tension of being Black in a White small town or the goosebumps when danger is approaching. Those dangers are real and still show what it's like to be Black in a very White space—it's antagonistic. As the story unfolds from real scares into the supernatural horrors, the show uses them so well together that it's actually amazing. It left me dumbfounded at times. (read our review)
Lovecraft Country airs on HBO on Sunday.
From HBO: 
After making a devil's bargain with William, Ruby steps into the charmed shoes of a white woman, but her transformation only fortifies her resentment of the racial divide. A betrayal by Montrose unleashes Atticus' pent up rage, leaving Leti deeply disturbed and sending Montrose into the comforting arms of his secret lover.