This week: Michelle Buteau: Welcome To Buteaupia, The Glorias, Emily In Paris, Song Exploder, Monsterland, Lovecraft Country, black-ish
Michelle Buteau: Welcome To Buteaupia
Tues Sept 29
On Netflix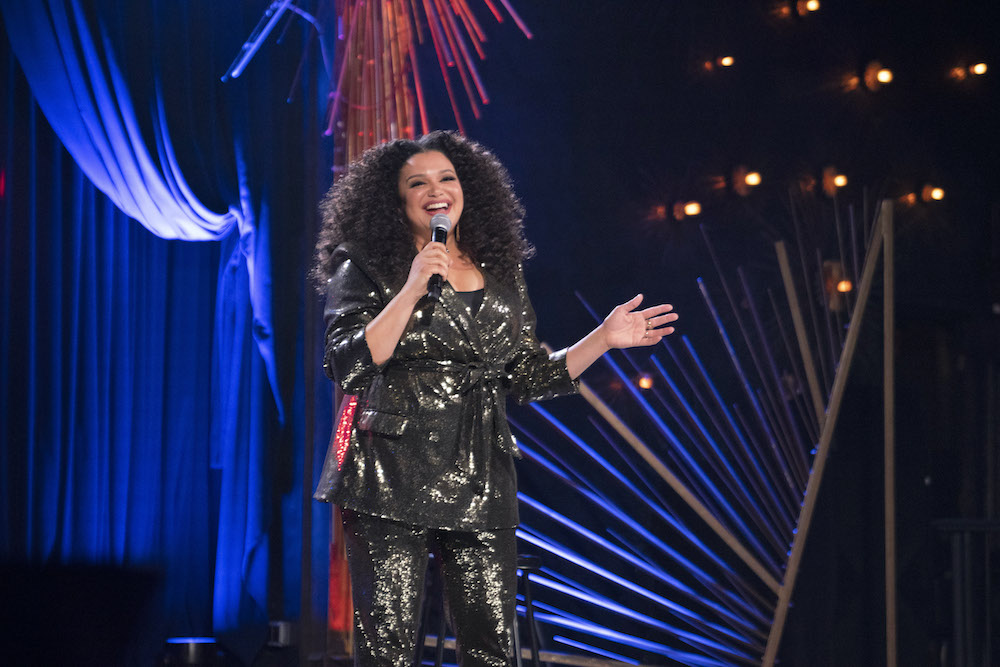 Can't go out? No problem—Michelle Buteau is bringing the entertainment to you. She's been stealing the spotlight in Netflix films for a while now (she'll Always Be Our Baby) and now she's taking center stage for her own standup special. From being a secret J-Lo superfan to having social-media related pet peeves to learning how to speak Dutch, Buteau's stories are full of expression and realness that'll keep you raising your own goblet of wine to her.
Michelle Buteau: Welcome To Buteaupia hits Netflix tomorrow.
From Netflix:
Michelle Buteau, the scene stealing queen of Netflix, delivers the night out we all need right now in her uproariously funny new special Michelle Buteau: Welcome to Buteaupia. Letting loose with a goblet of frosé in hand, she delivers a dynamic hour of comedy that delves into parenthood, cultural difference, and the overlooked value of short men. Her refreshingly honest approach reminds us to appreciate government workers named Otis and, most importantly, that character counts.
—
The Glorias
Wed Sept 30
On Amazon Prime Video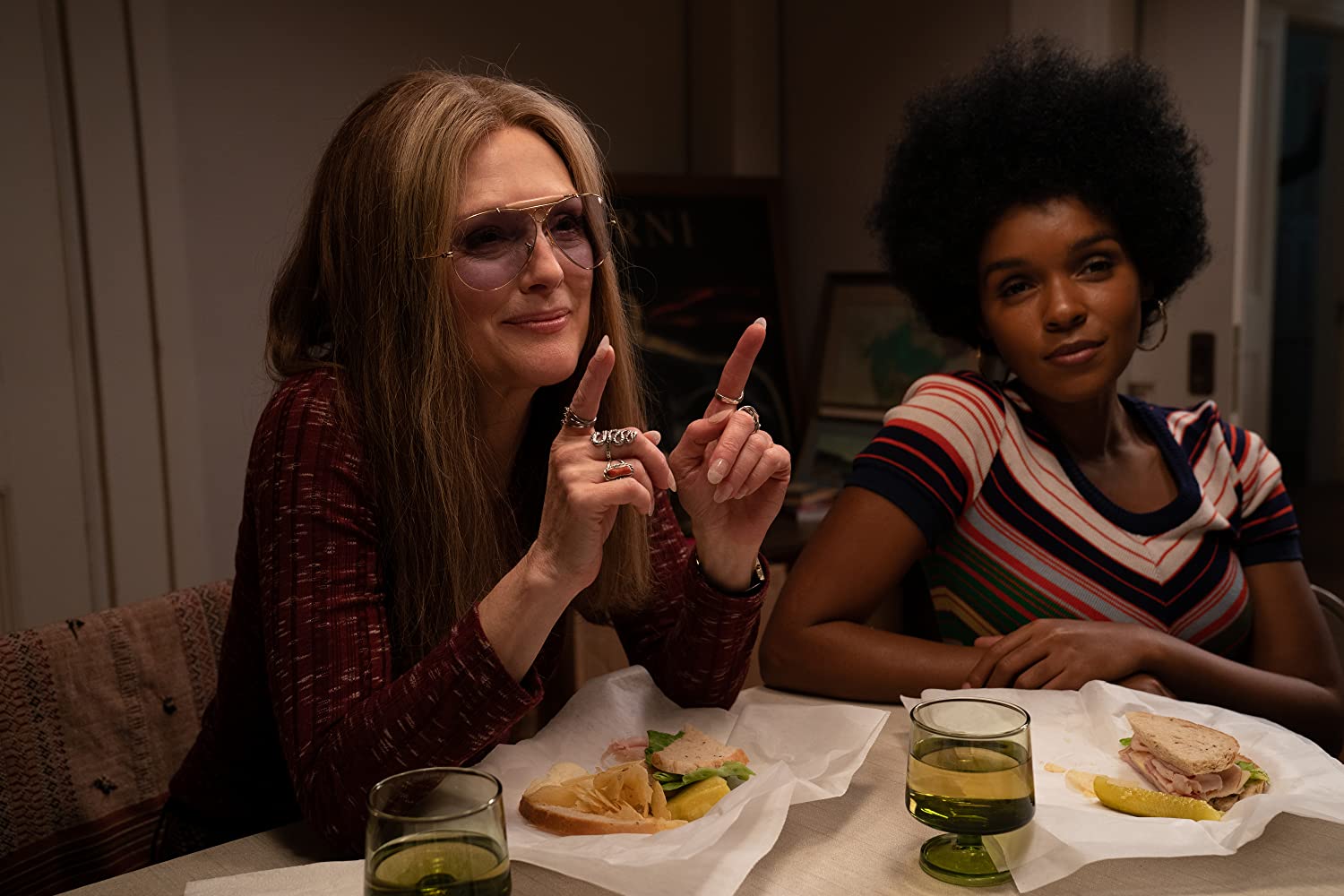 Gloria Steinem, a women's rights champion, didn't just emerge like Athena from her father's brow… No, she had to evolve into who she is. The Glorias attempts to show us that evolution. From her early days, living with a father who's a hustler with wanderlust and a mother with mental illness, through her time as an undercover reporter posing as a Playboy Bunny. All the while putting up with the journalism boy's club (which it still is). We follow her until she finds her place in the women's movement and helps create Ms. magazine… (read our full review)
THE GLORIAS is available for purchase on Digital
and Streaming exclusively on Prime Video starting September 30th.
From Amazon/Roadside Attractions:
Journalist, fighter, and feminist Gloria Steinem is an indelible icon known for her world-shaping activism, guidance of the revolutionary women's movement, and writing that has impacted generations. In this nontraditional biopic, Julie Taymor crafts a complex tapestry of one of the most inspirational and legendary figures of modern history, based on Steinem's own memoir My Life on the Road. THE GLORIAS (Julianne Moore, Alicia Vikander, Lulu Wilson, Ryan Keira Armstrong) traces Steinem's influential journey to prominence—from her time in India as a young woman, to the founding of Ms. magazine in New York, to her role in the rise of the women's rights movement in the 1960s, to the historic 1977 National Women's Conference and beyond.
—
Emily In Paris
Season 1
Fri Oct 2
On Netflix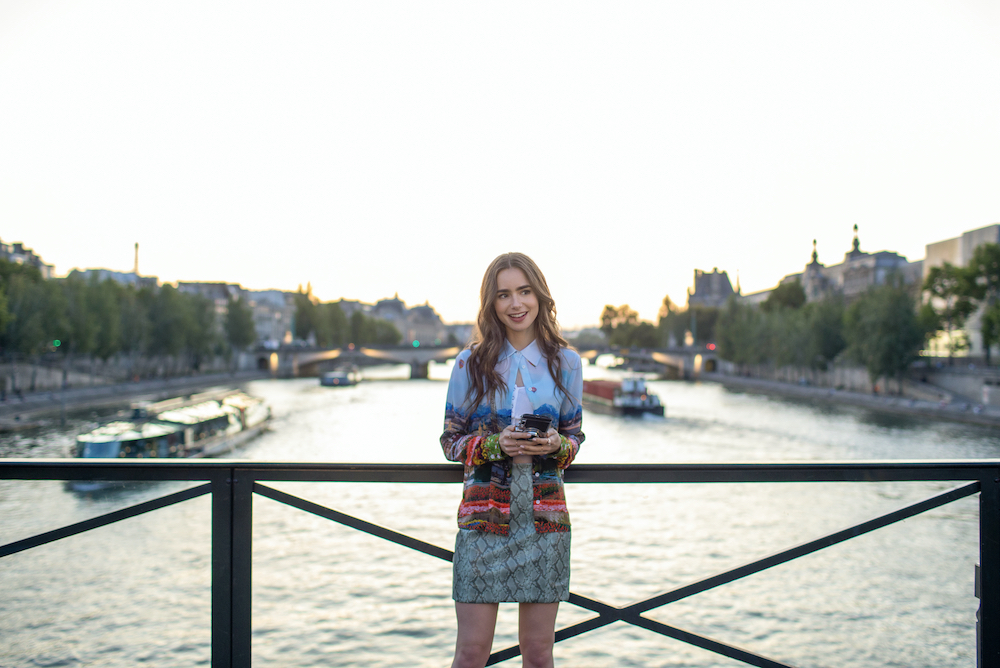 A twist of fate brings marketing wiz and recently dumped Emily (Lily Collins) to Paris. She drops her life in Chicago for a last-minute and life-changing step into the Seine—seriously, she's in for a cold dunk in reality. Emily's preppy attitude and complete lack of Frenchness isn't the best fit for the city of lights, where she's met with the classic, somewhat stereotypical, but forever humorous 'Parisian Derision'. Her new colleagues range from disgusted at her American influence on their way of working, to being way too friendly with their take on the office rules of engagement. Emily tries her best to flip them to her way of thinking (which often lands her in deep merde—sometimes deservedly so)… (read our review)
Emily in Paris comes to Netflix on Friday.
From Netflix:
Emily, an ambitious twenty-something marketing executive from Chicago, unexpectedly lands her dream job in Paris when her company acquires a French luxury marketing company — and she is tasked with revamping their social media strategy. Emily's new life in Paris is filled with intoxicating adventures and surprising challenges as she juggles winning over her work colleagues, making friends, and navigating new romances.
—
Song Exploder
Season 1
Fri Oct 2
On Netflix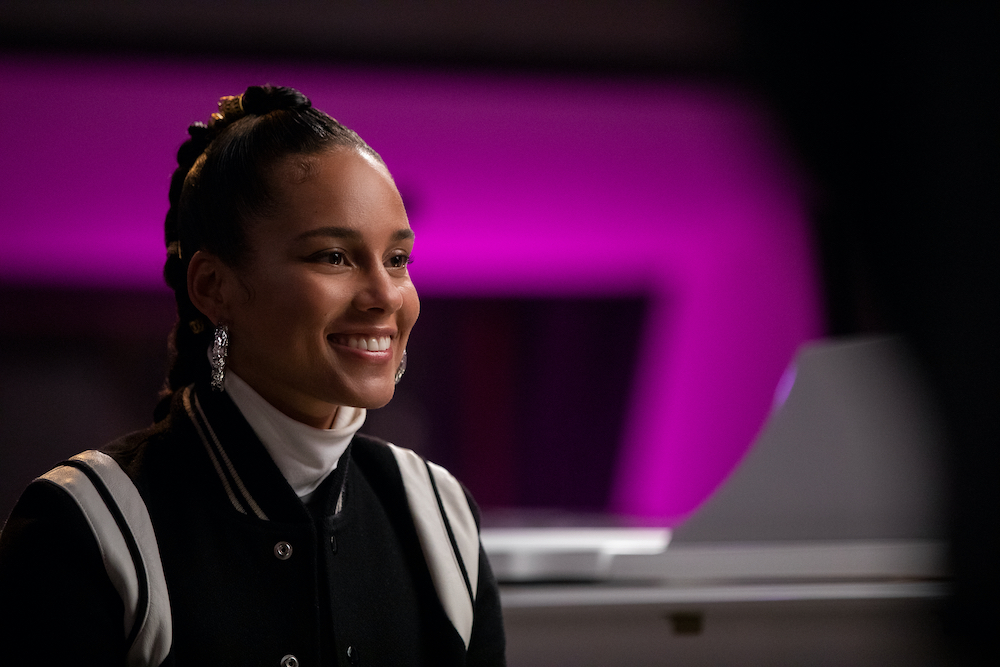 Netflix's new documentary series is going to grab your heart and inspire you. Song Exploder spotlights some of music's most influential artists—including Alicia Keys, Lin Manuel-Miranda, R.E.M., and more—taking you behind the scenes to show you how some of their most magical songs came to life. Through a mix of interviews and studio shadowing, you'll get to know these artists in a new way and it's surprisingly chill. Each musician knows their craft so well and watching them work will make you want to create something—not just for yourself but for others to enjoy too.
Stream Song Exploder on Friday on Netflix.
From Netflix:
Based on the acclaimed podcast of the same name, and from host Hrishikesh Hirway and Oscar®-winning filmmaker Morgan Neville, each episode of Song Exploder features some of the world's greatest musicians as they reveal how they brought one of their songs to life. The series weaves together in-depth interviews, archival footage, and raw recordings as each artist breaks down their song, layer by layer, sharing intimate insight into the personal inspiration behind the music and lyrics.
—
Monsterland
Season 1
Fri Oct 2
On Hulu
Monsterland hits Hulu on Friday.
From Hulu:
Encounters with mermaids, fallen angels, and other strange beasts drive broken people to desperate acts in Monsterland, an anthology series based on the collection of stories from Nathan Ballingrud's "North American Lake Monsters".
—
Lovecraft Country
"Jig-a-Bobo" – Season 1, Episode 8
Sun Oct 4 – 9PM
On HBO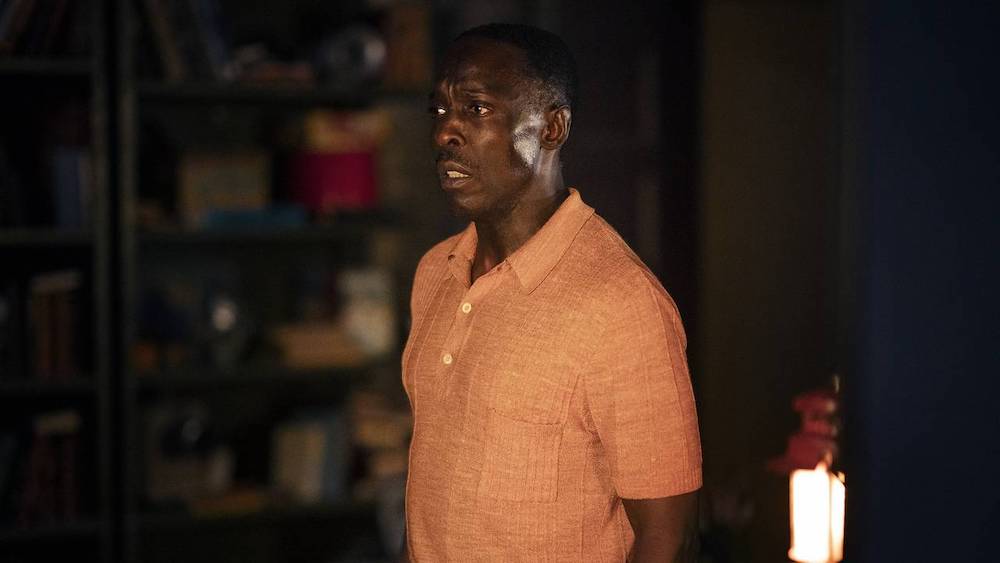 Episode 8 is a stunner. At times deeply painful, like an old wound sliced open. At other times, thrilling. Sometimes scandalous. And frequently terrifying. We were speechless by the end. Even now, where do we begin? The eldritch horrors return to Lovecraft Country in unexpected ways this week. At one point the word "horrotica" came to mind and we thought it was new (it isn't).
Nevermind that. Diana Freeman (Jada Harris) steps into the spotlight this week and it is nothing like the epiphany her mother experienced. For Diana it is a trail by blood + terror. One of the most difficult parts of the episode is the loss of her best friend Bobo, a portrayal of Emmett Till. It hurts to watch because the show does not flinch away from this American tragedy—the murder of a fourteen year old boy because of a lie. Many wondered if real history would rear its head again and, sadly, E08 pays off the original appearance of Till in E03 – "Holy Ghost". Yet that loss, for the character Diana, is only the beginning of a very bad day. A day that leads us into a style similar to those seen in The Conjuring or Insidious franchises with some winks to the first Nightmare on Elm's Street. But will Diana be the final girl we rarely see? We can't tell you that. However, the voiceover of the week, this time from Naomi Wadler (as though in harmony with Malcom X), makes this plotline more poignant.
Meanwhile an old friend visits Tic (Jonathan Majors) and delivers an omen of his death. The news sends Tic and Lettie (Jurnee Smollett) into a spinout and they each go off to secure whatever they believe will bring safety. Ruby (Wunmi Mosaku) remains a standout of the show, as we delve more deeply into how vulnerable, how beautifully broken she is. Every emotion Mosaku gives us is tactile. And when paired with the bizarre amalgam that is Christina/William (Abbey Lee/Jordan Patrick Smith) you won't know whether to be horrified or titillated.
Finally, there are some big surprises. Lovecraft Country gets meta. Similar to a Matryoshka doll there are stories inside this one. Even with those thrills, nothing—not a single thing—can prepare you for the last five minutes of "Jig-a-Bobo". Got. Damn.
Sometimes old enemies are the best new friends.
Lovecraft Country airs on HBO on Sunday.
From HBO:
A distraught Diana finds herself in Captain Lancaster's crosshairs. When a visitor from his past arrives at the boarding house, Atticus and Leti each take steps to protect their future.
—
black-ish
"Election Special Pt. 1 & 2"
Sun Oct 4 – 10PM
On ABC
Watch black-ish on Sunday, only on ABC.
From ABC:
Junior is excited for his first time voting but discovers he has been purged from the voter polls so he does a deep dive into why – trying to understand the systems in place for voter registration.