This week: 9-1-1, The Good Doctor, Attack of the Hollywood Clichés!, Chicago Med, Grey's Anatomy x Station 19 Crossover, Big Sky, MAID, The Walking Dead: World Beyond
9-1-1
"Desperate Times" – Season 5, Episode 2
Mon Sept 27 – 8PM
On FOX
From FOX:
The 118 springs into action when a citywide blackout and a record heat wave causes mayhem in Los Angeles; Chimney confides in Hen about Maddie's condition; Athena's worst nightmare comes true.
—
The Good Doctor
"New Beginnings" – Season 5 premiere
Mon Sept 27 – 10PM
On ABC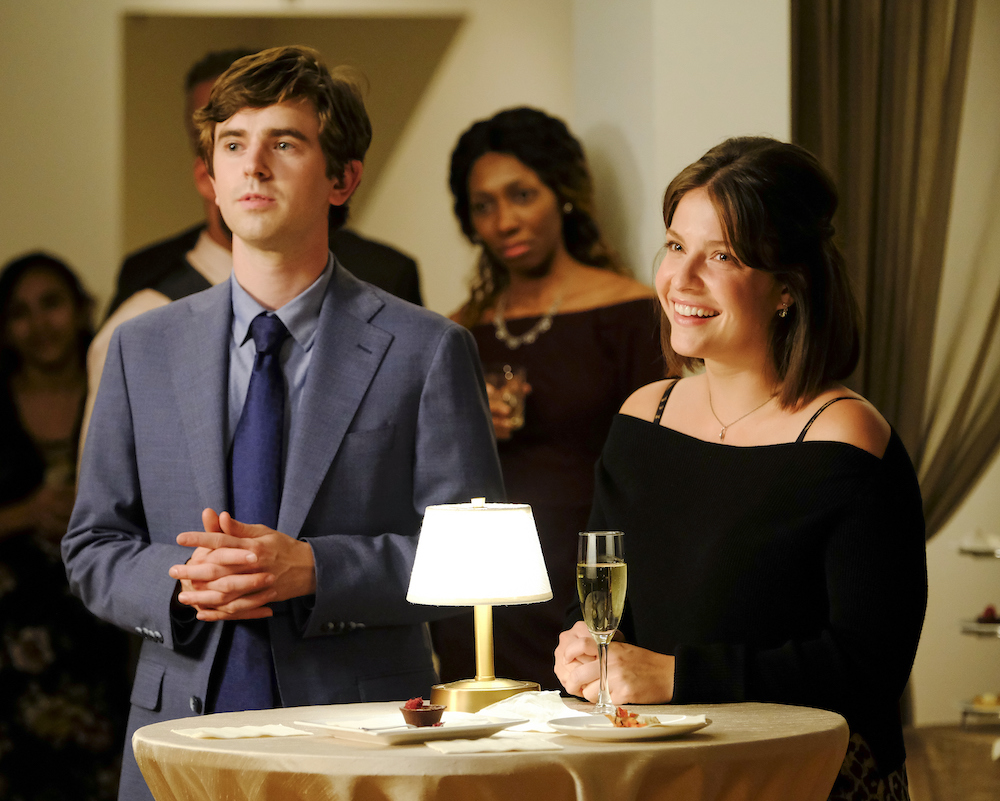 Photo: ABC/Jeff Weddell
Shaun (Freddie Highmore) and Lea (Paige Spara) are planning their engagement party, which brings a lot of stress for them both (along with some weird dreams). That stress is only amplified as hospital life gets in the way. When the team discovers that a young boy has cancer, there's a rush to find its source—and the news is going to affect his whole family in more ways than one. It leaves his mother with a difficult choice to make. Meanwhile, Jordan (Bria Henderson) is excited to finally get to do a biopsy but the patient needs some extra support she did not anticipate. The S5 opener reminds us of the importance of having faith in one another—to stay safe, to stay healthy, and to keep going when life deals us a rough hand. And it also reminds us that, no matter how much we plan, things don't always work out the way we want—and sometimes that's okay. Bravo for that!
The Good Doctor returns to ABC tonight.
From ABC:
Shaun and Lea's upcoming engagement party has everyone in a festive mood after their return from Guatemala. Meanwhile, a young single mother learns her son may have contracted his cancer from a surprising source, and Mateo finds out if his previous issues in America will be resolved.
—
Attack of the Hollywood Clichés!
Tues Sept 28
On Netflix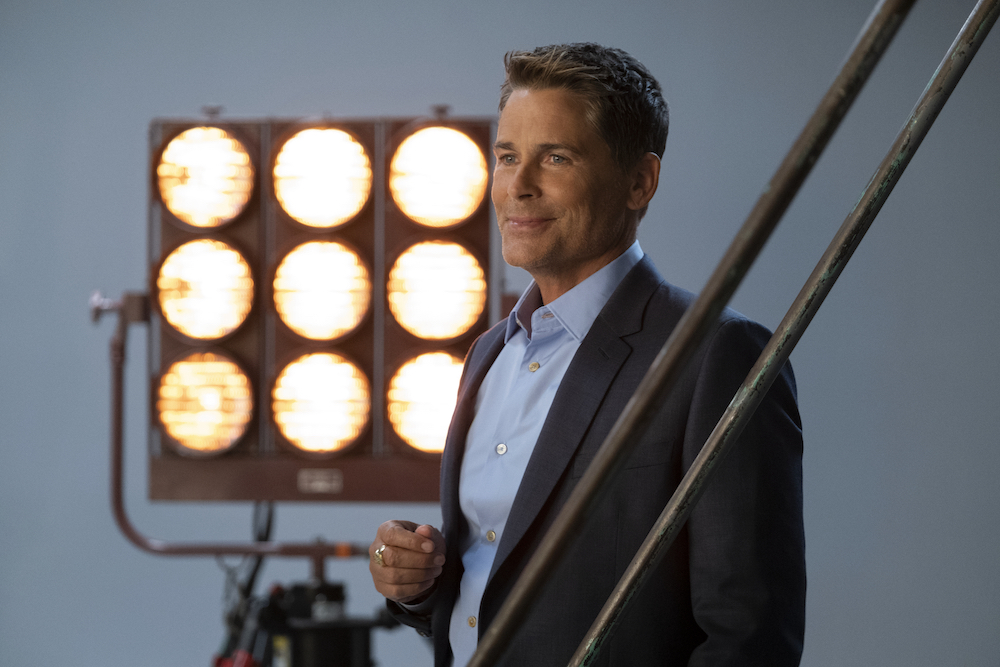 Photo: Adam Rose/Netflix © 2021
Clichés—we all love to laugh at them…but films just wouldn't be the same without them, right? Netflix is coming for Hollywood movie clichés and it's not holding back (which is ironic considering the amount that exists in Netflix's own roster). Is it cliché to point out clichés? Find out with Attack of the Hollywood Clichés, presented by an ever-charming Rob Lowe. He is clearly having a ball highlighting each offending stereotype at us with great comedic timing. Other actors and critics pop by to offer their hot takes on everything from jump scares to fist fights, meet cutes to car chases, the final girl to white saviors (yup, they really aren't holding back). And of course, each cliché is paired with some of the onscreen moments that make you groan to relive (and isn't that half the fun?).
Stream Attack of the Hollywood Clichés! on Netflix tomorrow.
From Netflix:
Attack of the Hollywood Clichés! is a one-off special featuring some of the most famous films in cinematic history along with a plethora of Hollywood A-Listers, Screenwriters, Academics and Critics as they guide us through the funny, weird and controversial clichés which appear on our cinema screens.
—
Chicago Med
"To Lean In, or to Let Go" – Season 7, Episode 2
Wed Sept 29 – 8PM
On NBC
Chicago Med airs on Wednesday.
From NBC:
Vanessa and Archer disagree on how to handle the victim of a motorcycle accident; Scott and Charles deal with a UNICEF negotiator with repressed trauma; Hammer and Halstead treat a high schooler with Addison's disease and a clingy mother.
—
Grey's Anatomy x Station 19 Crossover Event
Thurs Sept 30 – 8PM
On ABC
Watch the Grey's Anatomy x Station 19
Crossover Event on Thursday on ABC.
From ABC:
Station 19 – "Phoenix from the Flame":
Relationships are challenged at Station 19 following Sullivan's actions at Maya and Carina's wedding, putting his marriage with Andy to the test. Dean comes to terms with his feelings for Vic, while Travis rekindles an old flame. The annual Phoenix Festival brings out some reckless behavior in some of Seattle's citizens, challenging the teams at Station 19 and Grey Sloan Memorial.
Grey's Anatomy – "Here Comes the Sun":
As the city of Seattle revels at the Phoenix Fair celebrating the city's rebirth post-COVID, the Grey Sloan doctors treat a patient who encounters illegal fireworks. Meanwhile, Bailey has her sights set on hiring new doctors, but she's having trouble finding viable options. Owen and Teddy attempt to take the next step in their engagement, and Meredith has a surprising opportunity when she meets a dynamic doctor from her mother's past.
—
Big Sky
"Wakey Wakey" – Season 2 premiere
Thurs Sept 30 – 10PM
On ABC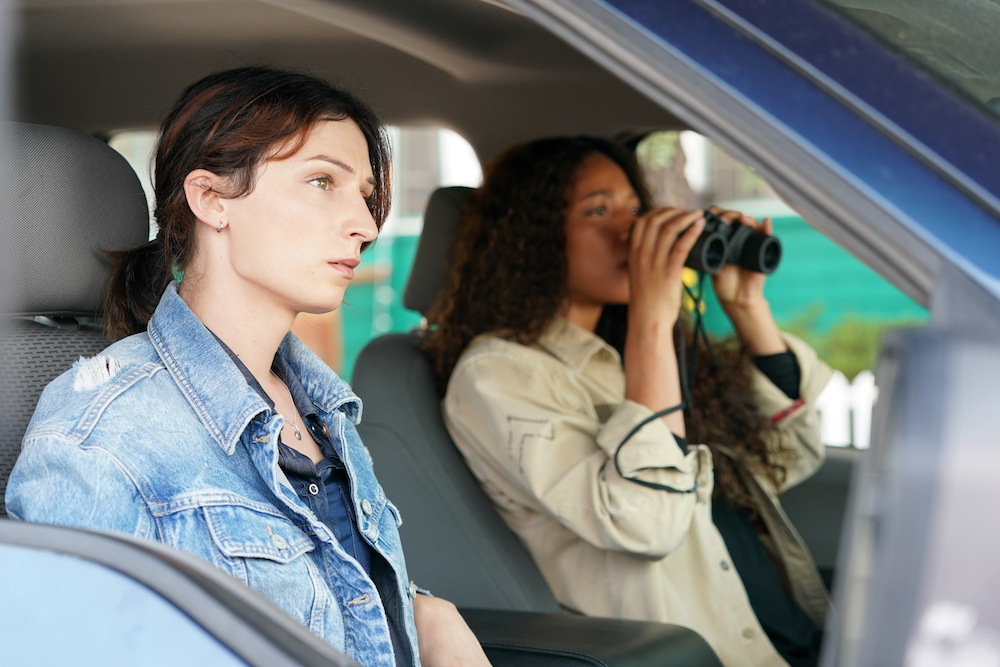 Photo: ABC/Michael Moriatis
You didn't think Big Sky would chill with the drama, did you? There's no such thing as a break from secrets and lies on this show and S2 opens with some big ones. The town is still reeling from Ronald (Brian Geraghty) and Scarlet's (Anja Savcic) explosive escape—and we know they won't stay hidden for long. Jenny (Katheryn Winnick) tries her best to move on and distract herself from her brush with them by rejoining the force. Cassie (Kylie Bunbury) is ready to bury herself in work too but her investigation raises more questions than answers. Meanwhile, Max (Madelyn Kientz) isn't ready to let anyone in, but knows the pressures she's facing can't last forever. Especially when she and her friends get wrapped in something too dangerous for them to understand. Big Sky draws you further into its web, laying out new mysteries that dig deeper into the secrets of S1. Grab the popcorn and buckle up because you're in for a wild ride!
From ABC:
After Ronald's escape, Cassie distracts herself with work at Dewell & Hoyt while Jenny, recovering from her near-death experience, decides to take Sheriff Tubb up on his offer for her to rejoin the force. Yet, even as these two seem to move in different directions, it won't be long before a mysterious accident leads them to cross paths. Elsewhere, Ronald is wrapped up in something he can't get out of but who did the wrapping?
—
MAID
Season 1
Fri Oct 1
On Netflix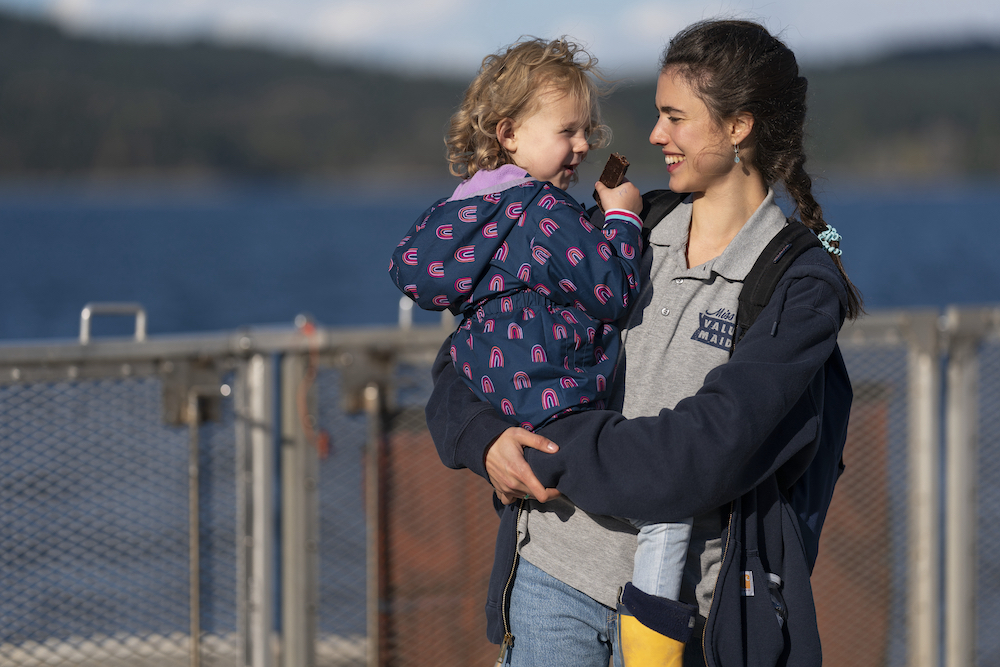 Photo: Ricardo Hubbs/Netflix © 2021
Getting out of an abusive relationship can feel impossible. That's the immense challenge facing Alex (Margaret Qualley)—she's a young mom with no independence and no support network she can lean on. But when her partner (Nick Robinson) punches a hole in the wall and throws a glass at her head, she knows she has to take her baby girl, Maddy (Rylea Nevaeh Whittet), and get out.
Unfortunately the systems meant to protect survivors often do more harm than good and Alex is so desperate she accepts far less than she deserves in order to keep her daughter safe. When she takes a cleaning job designed to keep her in poverty, it's less out of choice and more out of need to get her life back on track. From there it's a constant battle of trying to stay afloat when expenses outweigh income and goodwill is stretched too thin—it's a brutally realistic portrayal of how expensive it is to be poor. (read the full review)
MAID comes to Netflix on Friday.
From Netflix:
Inspired by the New York Times best-selling memoir, Maid: Hard Work, Low Pay, and a Mother's Will to Survive by Stephanie Land, MAID follows the story of Alex, a single mother who turns to housecleaning to — barely — make ends meet as she escapes an abusive relationship and overcomes homelessness to create a better life for her daughter, Maddy. Seen through the emotional yet humorous lens of a desperate but determined woman, this series is a raw and inspiring exploration of a mother's resilience.
—
The Walking Dead: World Beyond
Season 2 premiere
Sun Oct 3 – 8PM
On AMC
The Walking Dead: World Beyond is back on AMC on Sunday.
From AMC:
The epic story of Iris, Hope, Elton, and Silas concludes as the group faces off against the CRM.