This week: Felipe Esparza: Bad Decisions & Malas Decisiones, Transplant, Chef's Table: BBQ, Away, The Boys, Lovecraft Country
Felipe Esparza:
Bad Decisions & Malas Decisiones
Tues Sept 1
On Netflix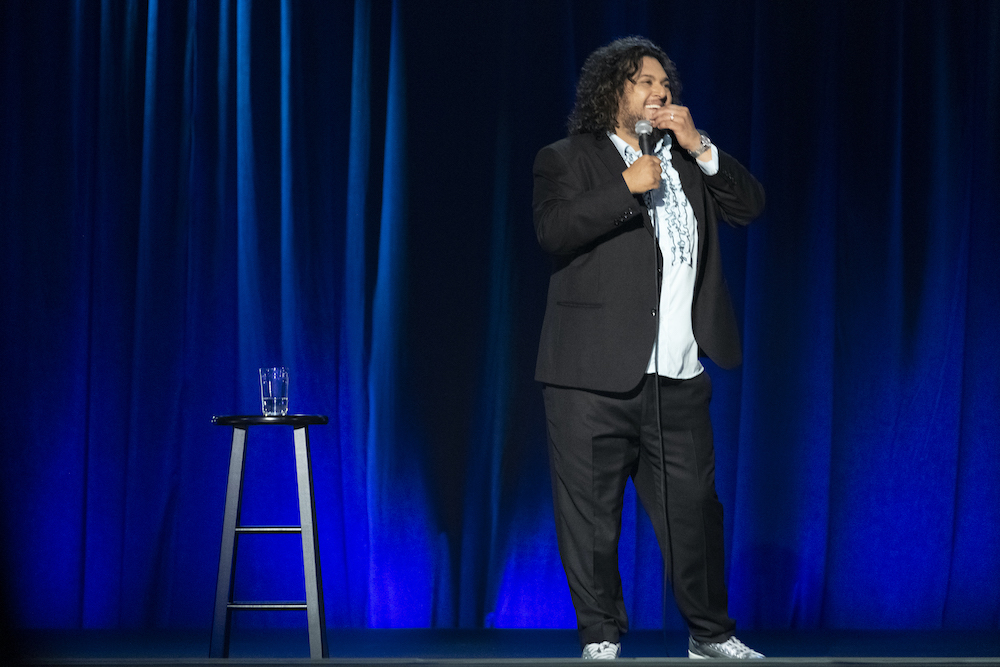 No topic is off limits for Felipe Esparza in his latest standup special—the first from Netflix to be recorded in both English and Spanish. He dives into his past colorful relationships and the times he's dabbled in drugs, telling stories that are beyond wild. If you're looking for raunchy comedy, this special might be for you but there
are times when he steps over the line, which will leave you with a bad taste in
your mouth.
Watch Felipe Esparza's new standup specials on Netflix tomorrow.
From Netflix:
Stand-up comedian, actor and "Last Comic Standing" winner Felipe Esparza digs deeper into his past in his first Netflix Original comedy specials, Felipe Esparza: Bad Decisions and Felipe Esparza: Malas Decisiones. Filmed in Santa Ana, California as two separate performances – one in English and one in Spanish – the specials showcase Esparza's edgy style of humor as the perfect vehicle to weave through difficult anecdotes of his childhood and mistakes in his adult life with ease.
—
Transplant
Series premiere
Tues Sept 1 – 10PM
On NBC
Transplant debuts on NBC tomorrow.
From NBC:
When Dr. Bashir Hamed (Hamza Haq, "Quantico"), a charismatic Syrian doctor
with battle-tested skills in emergency medicine, flees his war-torn homeland, he
and younger sister Amira (Sirena Gulamgaus) become refugees, struggling to forge a new life in Canada. But if Bash ever wants to be a doctor again, he must redo his medical training from the ground up and obtaining a coveted residency position is nearly impossible.
—
Chef's Table: BBQ
Season 1
Wed Sept 2
On Netflix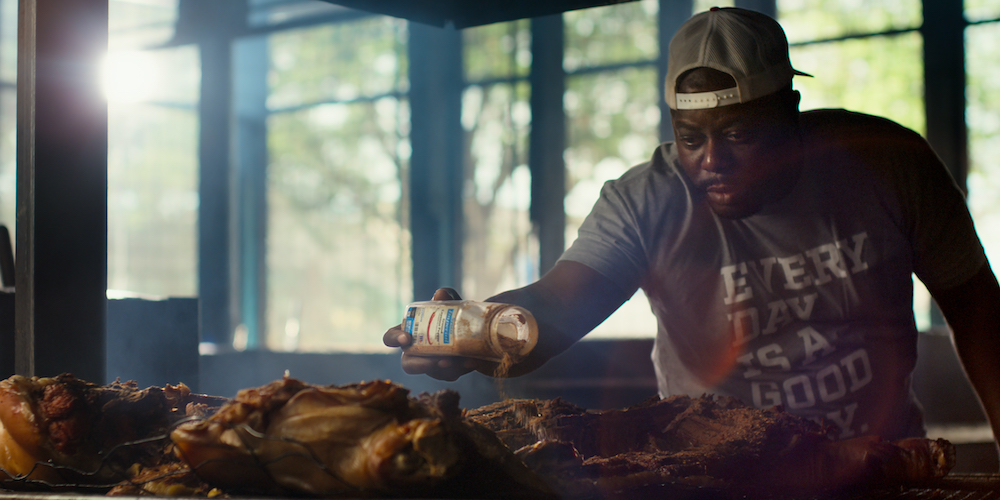 You probably never imagined you'd be crying over some spare ribs but Netflix's Chef's Table: BBQ is going to set you off. The series takes you into the lives behind the delicious meats served up on screen. It shows how each smoky cuisine brings together whole communities, made by people who pour everything they have into their creations. Because it's not just about the barbecue for these chefs—it's about the ups and downs of family, work, and creativity that all help to hone their craft. And each featured chef will make you believe in their rituals and attitudes towards making food not just to eat but to love. Chef's Table: BBQ arrives just in time to inspire you to plan one last cookout for the summer season.
Chef's Table: BBQ hits Netflix on Wednesday.
From Netflix:
The critically-acclaimed and Emmy-nominated series returns for its latest iteration, delving into the smoky, juicy world of barbecue. Featured chefs and pitmasters include Tootsie Tomantez, an 85-year-old grandmother who still shovels the coals at her Texas restaurant; Lennox Hastie, a remarkable Australian chef who sources all of his ingredients from the Outback; Rodney Scott of South Carolina, who is known for his whole hog barbecue; and Rosalia Chay Chuc, a traditional Mayan chef who serves Cochinita Pibil out of her Mexico home.
—
Tenet
Thurs Sept 3
Via Warner Bros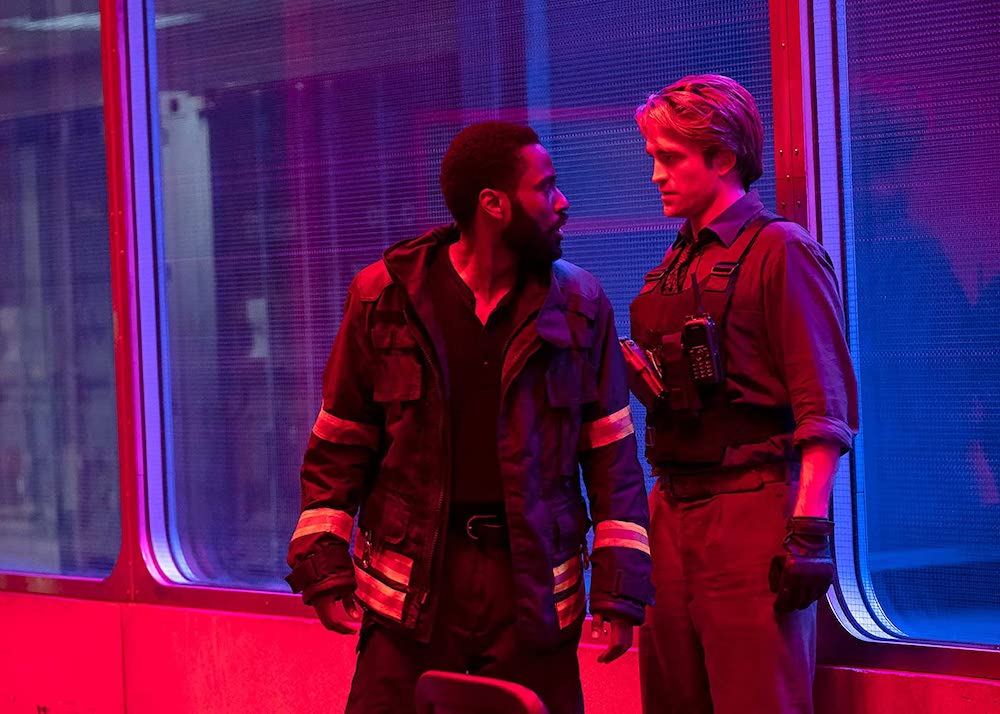 Christopher Nolan's Tenet is like a three-dimensional chess game. The storyline is mind-bendingly intricate, with thought-provoking fantasy and juicy twists. But the characters are never more than one-dimensional, like the pawns, rooks, and bishops on the chess board, their sole defining characteristics are the way they look and move. The brilliantly-staged action sequences punctuate a muddled story-line with under-written characters and — its biggest failing, a boring bad guy.
(read our review)
Tenet is out via Warner Bros on Thursday.
From Warner Bros:
Armed with only one word—Tenet—and fighting for the survival of the entire world, the Protagonist journeys through a twilight world of international espionage on a mission that will unfold in something beyond real time. Not time travel. Inversion.
—
Away
Season 1
Fri Sept 4
On Netflix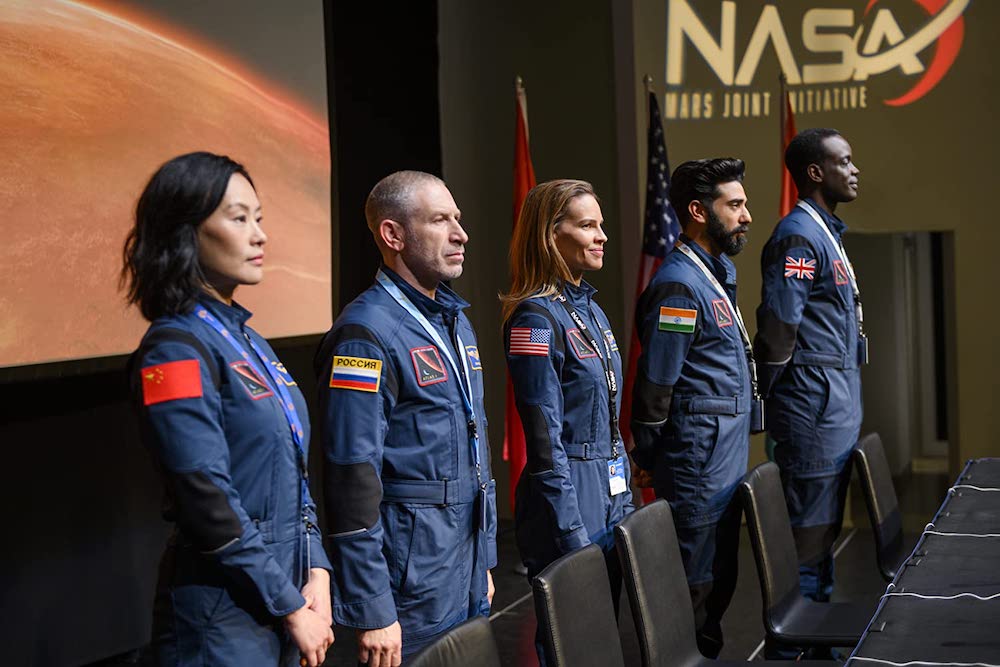 Netflix is launching back into space, this time heading to Mars. Away stars Hilary Swank as Emma Green, commander of the first astronaut expedition to the red planet. She's not only fighting impossible odds but she has a crew who doesn't trust her leadership. You'll soon start to see why as the show pulls back its emotional layers. Away does what all the best space stories do—it humanizes those small steps for mankind, showing us both the lives of the astronauts in space and their loved ones back at home. The heart-pounding moments of tension—as you wait for yet another thing to go wrong—are broken up by memories of life back on Earth, new and old. You won't be able to tear your eyes away from the screen as the contrasting scenes work in tandem to keep this show thrilling. But beyond being a mission to achieve the impossible, Away is a tale of the many kinds of love that keep us going and, most importantly, keep us reaching for the stars.
Watch Away on Netflix on Friday.
From Netflix:
From Executive Producer Jason Katims, the Netflix series Away is a thrilling, emotional drama on an epic scale that celebrates the incredible advancements humans can achieve and the personal sacrifices they must make along the way. As American astronaut Emma Green (Hilary Swank) prepares to lead an international crew on the first mission to Mars, she must reconcile her decision to leave behind
her husband (Josh Charles) and teenage daughter (Talitha Bateman) when they need her the most. As the crew's journey into space intensifies, their personal dynamics and the effects of being away from their loved ones back on Earth become increasingly complex. Away shows that sometimes to reach for the stars, we must leave home behind.
—
The Boys
Season 2
Fri Sept 4
On Amazon Prime Video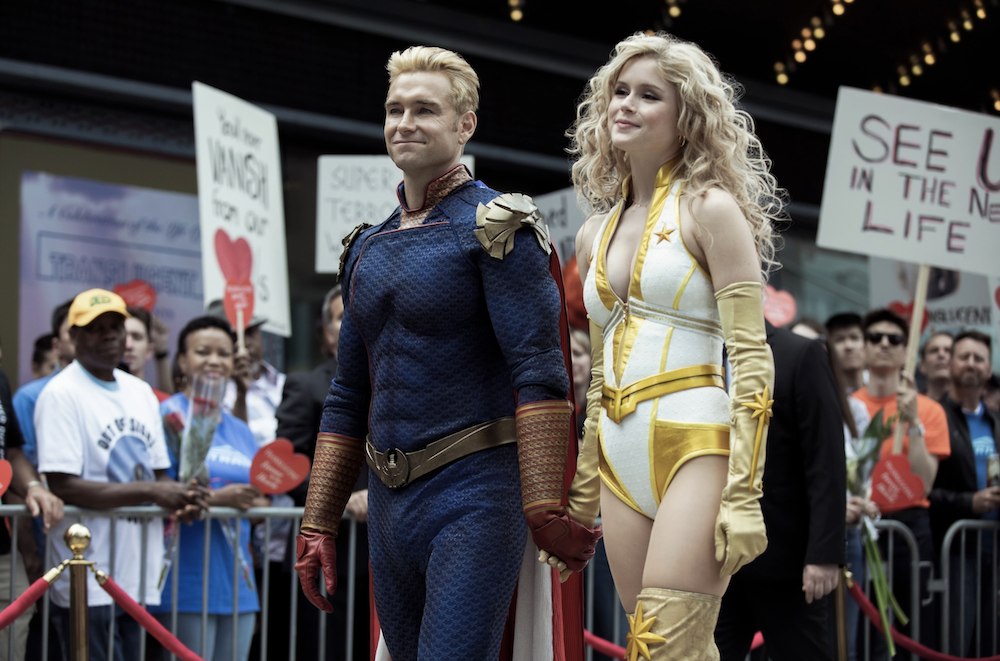 Season two builds on the events of the previous year. And it's essentially more of the same. This was, ultimately, my issue with the comic book source material. The Boys is a one note story. There isn't much beyond: The heroes aren't heroic. The viewer is stuck with trying to determine how low the heroes can go. The producers are constantly seeking ways to shock the viewers.  Like the first season, S2 consists of only eight episodes. But this show risks leaving viewers shell shocked with the consistent barrage of reprobates. (read our review)
The Boys returns to Amazon Prime Video on Friday.
From Amazon:
In a more intense, more desperate Season 2 of THE BOYS, Butcher, Hughie and the team reel from their losses in Season 1. On the run from the law, they struggle to fight back against the Superheroes. As Vought, the company that manages the heroes, cashes in on the panic over the threat of Supervillains, and a new hero, Stormfront, shakes up the company and challenges an already unstable Homelander.
—
Lovecraft Country
"A History of Violence" – Season 1, Episode 4
Sun Sept 6 – 9PM
On HBO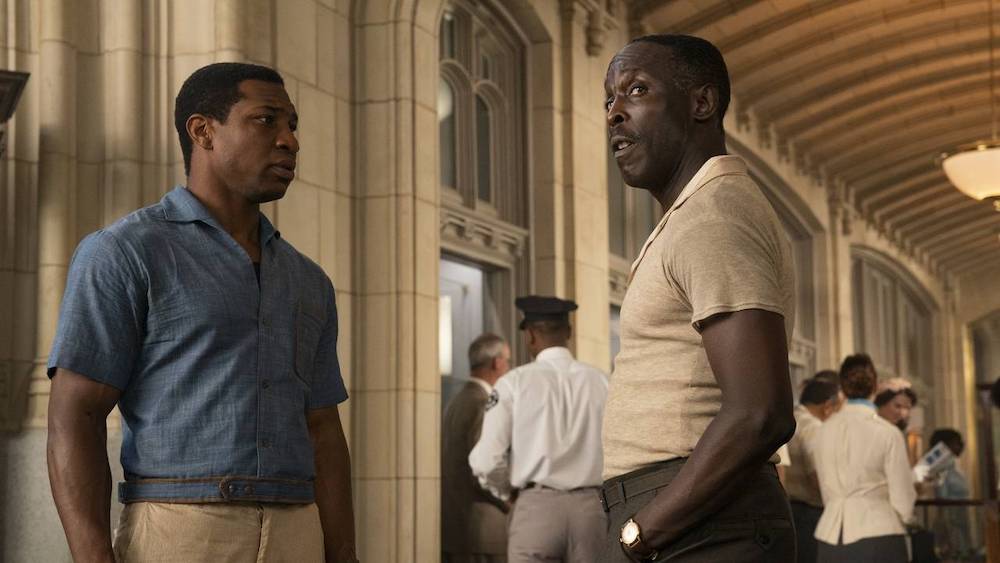 One of my favorite things about this series, and there's a lot to like, is the combination of soundtrack and voiceover. The music is often a perfect anachronism, giving you hints to the hidden meanings in scenes even as it strikes emotional chords. And you'll have to brace yourself for vocal cameos from James Baldwin or Gil Scott-Heron who stun you with how well they integrate into the plot—almost as though they're speaking from a future that our characters may not ever see.
(read our review)
Lovecraft Country airs on HBO on Sunday.
From HBO:
After Christina mysteriously shows up at her doorstep, Leti confronts Atticus about his plan to surreptitiously return to Florida. Later, in search of missing pages to a crucial text, Leti, Tic, and Montrose head to Boston, with Hippolyta and Diana along for the ride. Back in Chicago, a handsome stranger nurses Ruby's disappointment over a squandered job opportunity.