This week: Immigration Nation, Sam Jay: 3 in the Morning, Doom Patrol, Selling Sunset, Little Voice, Wynonna Earp
Immigration Nation
Season 1
Mon Aug 3
On Netflix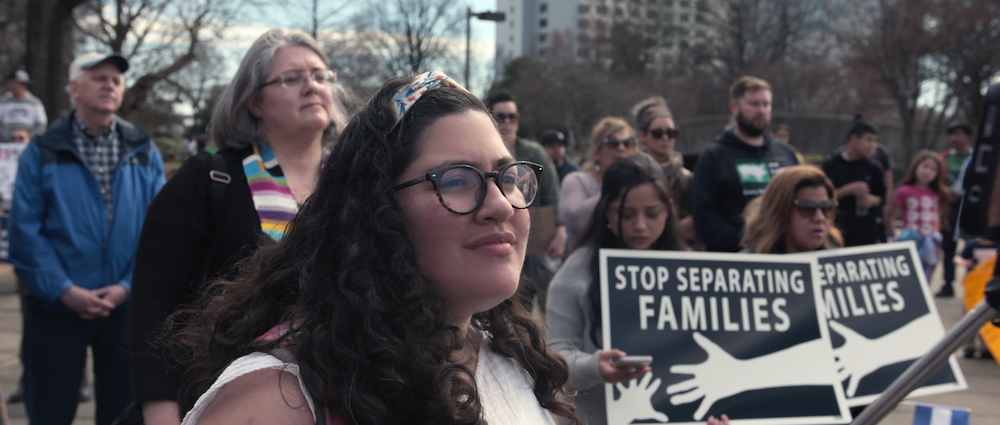 "We're just doing our job." That's the mantra of the ICE agents appearing on Netflix's new documentary Immigration Nation. The series follows several immigration enforcement officers as they arrest and deport undocumented people in what first appears to be an attempt to humanize the agency. If, upon first glance, you're thinking this documentary is on the wrong side of history it initially seems you'd be right. No matter how "good" and "not racist" these officers claim to be, they are still upholding a broken system that fosters prejudice, oppression, and discrimination. But then the documentary shows these same officers (who dismiss assumptions that they're prejudiced) humiliate and laugh at the people they tear away from their homes. In this searing portrait, Immigration Nation looks at the ways ICE agents are trained to dehumanize immigrants and taught to use excessive force whenever they "think" it's necessary. (read our review)
Stream Immigration Nation now on Netflix.
From Netflix:
In the groundbreaking six-part documentary series Immigration Nation, acclaimed filmmaking team Shaul Schwarz and Christina Clusiau (2017's Trophy) offer an unprecedented look at the processes, pitfalls and pain of immigration in America. Shot over the course of three years, Schwarz and Clusiau capture the daily workings of Immigration and Customs Enforcement agents, activists, lawmakers, attorneys and a wide swath of undocumented immigrants, from desperate recent arrivals to longtime residents to deported U.S. military combat veterans.
—
Sam Jay: 3 in the Morning
Tues Aug 4
On Netflix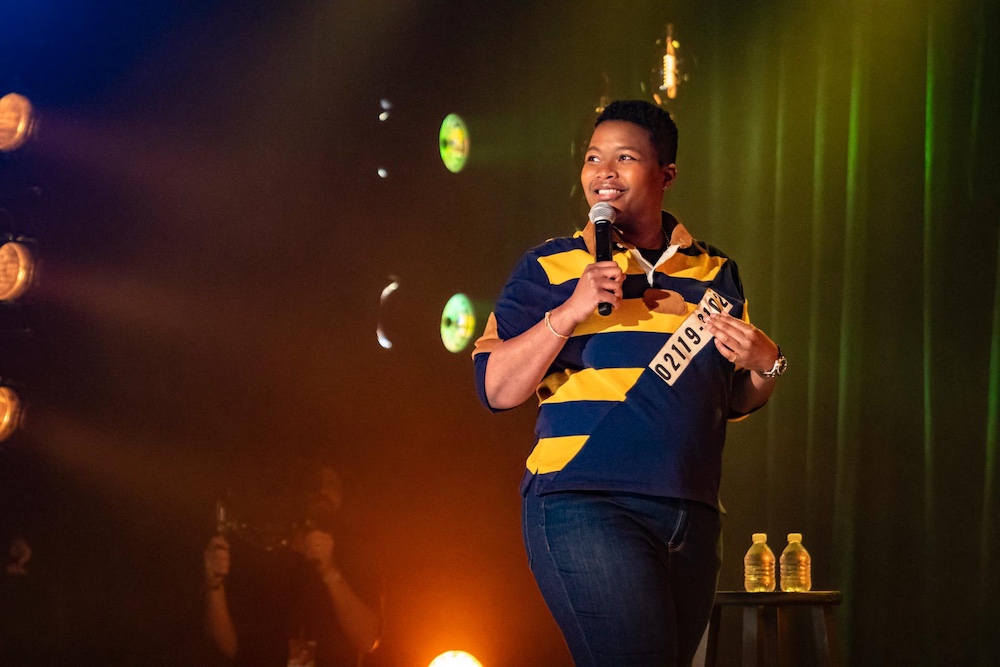 Sam Jay isn't wasting a single second of her new standup special. She dives right in, talking about relationships and figuring out her sexuality, which involves a whole lotta dick jokes and raunchy dating stories. Jay breaks down the differences between men and women with some hilarious examples of how ridiculous gender norms can be. "It's funny 'cause it's true" has never been more right with Sam Jay—you'll be squealing with laughter as she drops huge amounts of truth (no matter how shocking you may find it).
Watch Sam Jay: 3 in the Morning tomorrow on Netflix.
From Netflix:
Following her Netflix debut on The Comedy Lineup Part 1, Emmy Award-nominated Saturday Night Live writer Sam Jay is back with her first hour-long Netflix original comedy special, 3 In The Morning. Filmed at The Masquerade in Atlanta, Georgia, Sam Jay delivers the witty, candid and raw brand of comedy that earned her recognition as a standout comic.
—
Doom Patrol
"Wax Patrol" – Season 2 finale
Thurs Aug 6
On DC Universe & HBO Max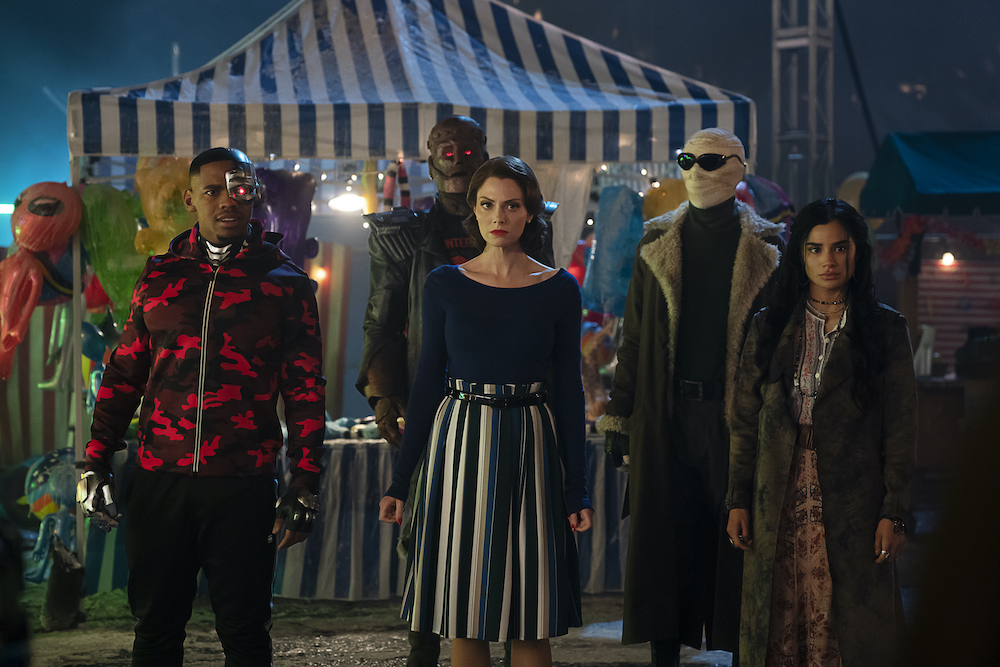 The apocalypse is nigh! (Again!) Dorothy (Abigail Shapiro) is on a path to end the world and it's up to our merry band of sorta-heroes to save it. Uhhh, we'll be over here hiding out. First, though, Jane (Diane Guerrero) needs to save herself—her other personas stage an intervention and things don't go well. Meanwhile the other Patrollers are forced to face their own fears and shortcomings at the most terrifying carnival we've seen since Killer Klowns from Outer Space. What looked so bright and happy during the day becomes the stage for a sickening showdown. Dorothy is challenged to become something more than the child Niles (Timothy Dalton) wants her to be. These hair-raising scenes are interspersed with cuts from Jane who is challenged in her own ways to become more than she's allowed herself to be. This season of Doom Patrol understandably had to be cut short due to the real-world apocalyptic events happening around us…but it means "Wax Patrol" leaves us screaming: More, more, more!
Doom Patrol hits DC Universe & HBO Max on Thursday.
From DC Universe:
Dorothy makes a fateful choice in the season two finale.
—
Selling Sunset
Season 3
Fri Aug 7
On Netflix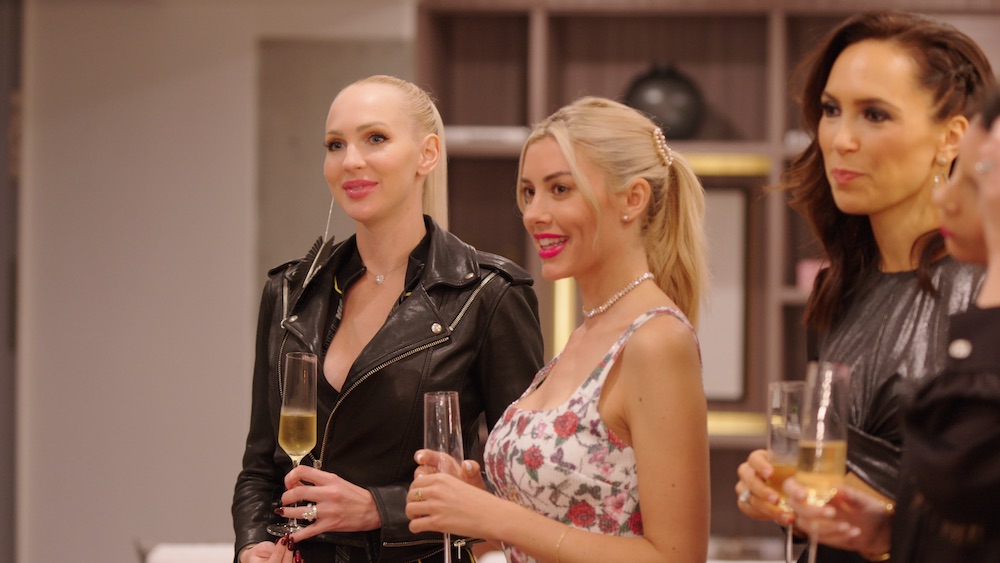 Even if you can't leave the house right now, you can have a peek into other peoples' pads. Selling Sunset is back and the drama is hotter than ever. The houses are a dream to look at—even though you'll probably never be able to afford one in your lifetime, it's always fun to pretend for a few minutes. So pour out a glass of wine and grab some popcorn as these sunny LA properties get shown off with a hefty side of shade from the ladies selling them.
Selling Sunset returns to Netflix on Friday.
From Netflix:
Luxe real estate. Major drama. The top real estate brokers at The Oppenheim Group are back! Selling Sunset, a Netflix reality series set in the world of LA's high-end real estate, follows seven of the city's most successful female realtors who all work under the same roof at the #1 agency in the Hollywood Hills and the Sunset Strip. They work hard and play harder, as they compete with the cutthroat LA market and each other. These ladies will do what it takes to make it to the top of their game, all while trying to keep their personal lives intact. This season, the ladies deal with even more mind-blowing mansions, shocking new romances, and explosive truths that will change their lives, relationships and careers forever. Welcome to Selling Sunset.
—
Little Voice
Season 1, Episode 7
Fri Aug 7
On Apple TV+
Watch Little Voice on Apple TV+ on Friday.
From Apple TV+:
A love letter to the diverse musicality of New York, "Little Voice" explores the universal journey of finding your authentic voice in your early 20s. Sara Bareilles ("Waitress") will provide original music for this fresh, intensely romantic tale of the search to find your true voice … and then the courage to use it.
—
Wynonna Earp
"Look at Them Beans" – Season 4, Episode 3
Sun Aug 9 – 10PM
On Syfy
Wynonna Earp hits Syfy on Sunday.
From Syfy:
Wynonna finds herself on the wrong side of the law and Doc partners with a new demon.