This week: Trinkets, Cobra Kai, The Binge, Get Duked!, Little Voice, Lovecraft Country, Wynonna Earp
Trinkets
Season 2
Tues Aug 25
On Netflix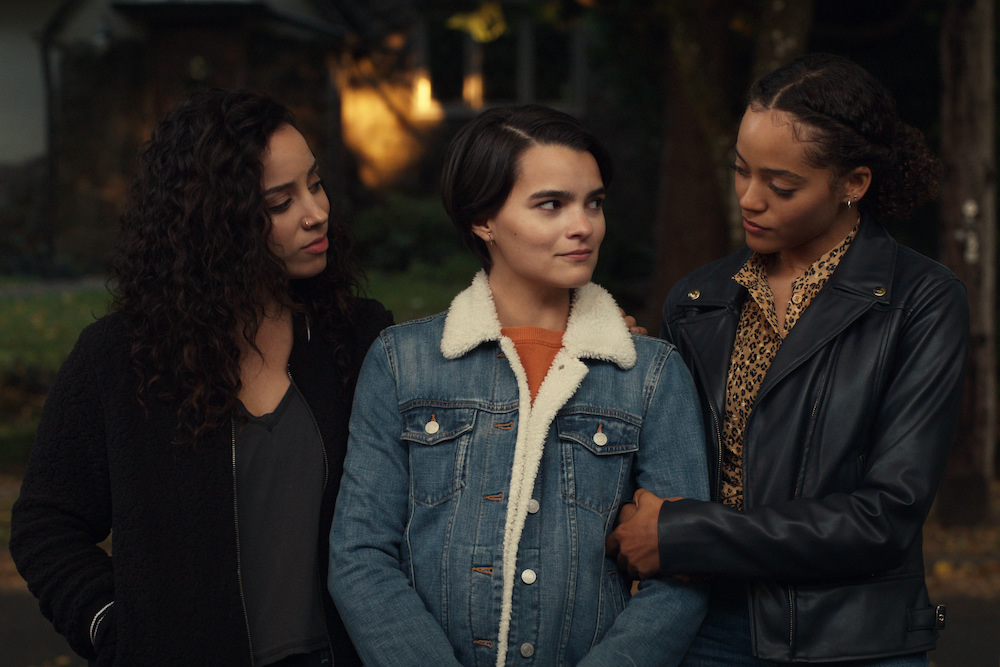 The Trinkets trio has come a long way since their shoplifting days…but the temptation is still strong. When we last left them, Elodie (Brianna Hildebrand) ran off on tour with Sabine (Katrina Cunningham), who promised her the world. But the rockstar lifestyle isn't what it's cracked up to be. Back at home, Elodie's friends are left to pick up the pieces after helping her escape, while dealing with their own relationship issues. At the start of S2, Tabitha (Quintessa Swindell) has to watch her family fall apart while she runs into the arms of a boy who you can tell is no good (but the one she's running from is far worse). And Moe (Kiana Madeira) is not coping well with her suspension from high school, finding ways to numb the pain. It doesn't take the group long to get pulled back into seeking the thrill of stealing. Shoplifting aside, it's refreshing to see them check in, ask for and provide support, and hold each other accountable. And when they mess up and lash out, the girls find ways to figure things out together. There might be clichéd storylines with a little too much angst at times but you'll root for the friendship these girls have built.
Trinkets is back on Netflix tomorrow.
From Netflix:
When three teenage girls find themselves in the same mandated Shoplifters Anonymous meeting, an unlikely friendship forms between grieving misfit Elodie (Brianna Hildebrand), mysterious outsider Moe (Kiana Madeira), and Tabitha (Quintessa Swindell), an imperfect picture of perfection. They will find strength in each other as they negotiate the complicated dilemma of trying to fit in while longing to break out.
—
Cobra Kai
Seasons 1 & 2
Fri Aug 28
On Netflix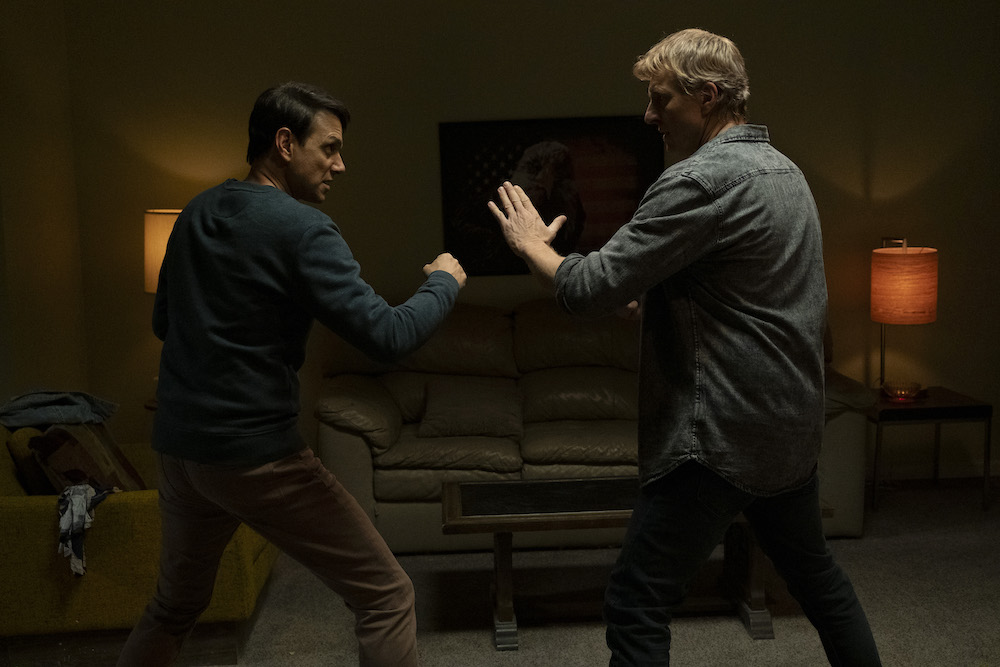 The wildly popular sequel series to the beloved Karate Kid franchise, Cobra Kai took YouTube by storm. Now you can binge the first two seasons on Netflix as you look forward to a new season. Set 34 years after his infamous defeat in the All Valley Karate Tournament, Johnny Lawrence (William Zabka reprises his role from Karate Kid 2) has fallen far and hit rock bottom. Now in his 50s, he works in construction and his dreams of being a Sensei are all but forgotten…until his teenage neighbor Miguel Diaz asks Johnny to teach him how to defend himself from bullies. Just like that, Johnny's karate kid fire is reborn…and that brings him back to sparring with Daniel LaRusso (Ralph Macchio). Daniel is now a successful businessman and has everything he envied as a kid (or so it seems). 
The series brings back strong Karate Kid feelings—including the old rivalry that Johnny and Daniel just can't let go of—while ushering in a new generation of karate kids. There are plenty of nods and Easter eggs for fans of the original franchise to enjoy and also plenty of heart to pull in newcomers. Come for the kickass karate showdowns, stay for the family bonding, the fiery energy, and the high school drama.
Binge Cobra Kai on Netflix on Friday.
From Netflix:
Cobra Kai takes place 30 years after the events of the 1984 All Valley Karate Tournament, where a now successful Daniel LaRusso (Ralph Macchio) struggles to maintain balance in his life without the guidance of Mr. Miyagi, and must face his previous adversary, down-and-out Johnny Lawrence (William Zabka), who seeks redemption by reopening the infamous Cobra Kai karate dojo.
—
The Binge
Fri Aug 28
On Hulu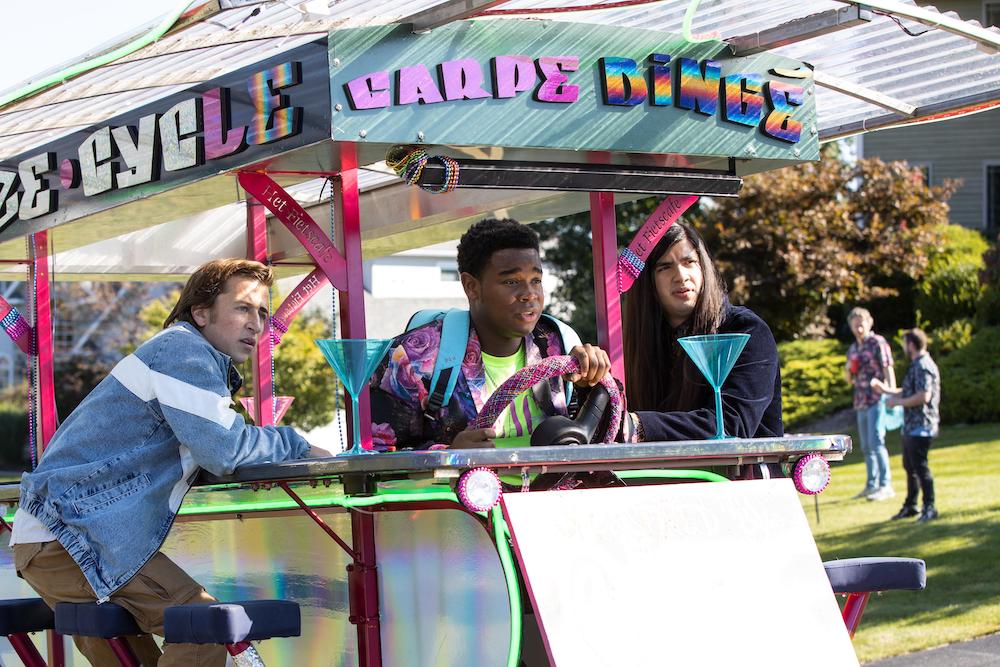 What if The Purge met Superbad? Well, that's something we never thought we'd have to say but Hulu's new show The Binge is here to deliver anyway. In this setting, alcohol and drugs are all banned except for—you guessed it—one day a year where people are allowed to "Binge" with no consequences. This story focuses on a group of nerdy high school seniors who are about to take part in their first Binge day and they have big plans to get lit and get with some girls. Except, if you've seen any teen comedy ever, you'll know that the journey to getting lit and getting with said girls…usually goes terribly wrong. And it does, in so many crude and often hilarious ways. Don't think too hard about this one—no, really—just have a little Binge of your own and watch this wacky tale of friendship and teenage hijinks unfold.
Watch The Binge on Hulu on Friday.
From Hulu:
Set in a time where all drugs and alcohol are illegal, the only day anyone can participate in the "fun" is on Binge day.
—
Get Duked!
Fri Aug 28
On Amazon Prime Video
Stay tuned for our review!
Get Duked! comes to Amazon Prime Video on Friday.
From Amazon:
Get Duked! is an anarchic, hip-hop inspired comedy that follows four city boys on a wilderness trek as they try to escape a mysterious huntsman.
—
Little Voice
Season 1, Episode 9
Fri Aug 28
On Apple TV+
Watch Little Voice on Apple TV+ on Friday.
From Apple TV+:
A love letter to the diverse musicality of New York, "Little Voice" explores the universal journey of finding your authentic voice in your early 20s. Sara Bareilles ("Waitress") will provide original music for this fresh, intensely romantic tale of the search to find your true voice … and then the courage to use it.
—
Lovecraft Country
"Holy Ghost" – Season 1, Episode 3
Sun Aug 30 – 9PM
On HBO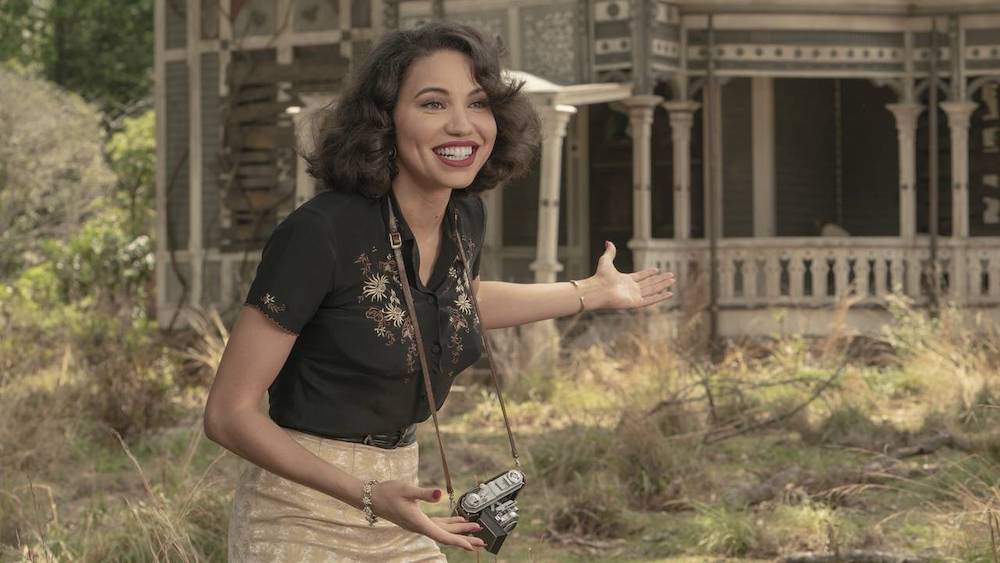 This show, while still keeping a whole season long narrative going, tells you a complete and whole story in each episode. Not only that, the structure and tropes of each episode connect to pulp stories like the title of the show alludes to. The series holds onto this balance similar to a serial but also has the excellent craft of prestige TV or great filmmaking. (read our review)
Lovecraft Country airs on HBO on Sunday.
From HBO: 
Hoping to mend her relationship with her sister Ruby, Leti turns a ramshackle Victorian on Chicago's North Side into a boarding house–an endeavor that stokes neighborhood racism and awakens dormant spirits stuck in the house. Meanwhile, Atticus remains burdened by a guilty conscience as George's wife Hippolyta presses him for the full story of what happened in Ardham.
—
Wynonna Earp
"Holy War Part 2" – Season 4, Episode 5
Sun Aug 30 – 10PM
On Syfy
Wynonna Earp hits Syfy on Sunday.
From Syfy:
The gang races to save one of their own, but are hindered by unseen forces.