This week: High Score, Lucifer, Find Me in Paris, Hoops, Chemical Hearts, Little Voice, Love in the Time of Corona, Lovecraft Country, Wynonna Earp
High Score
Season 1
Wed Aug 19
On Netflix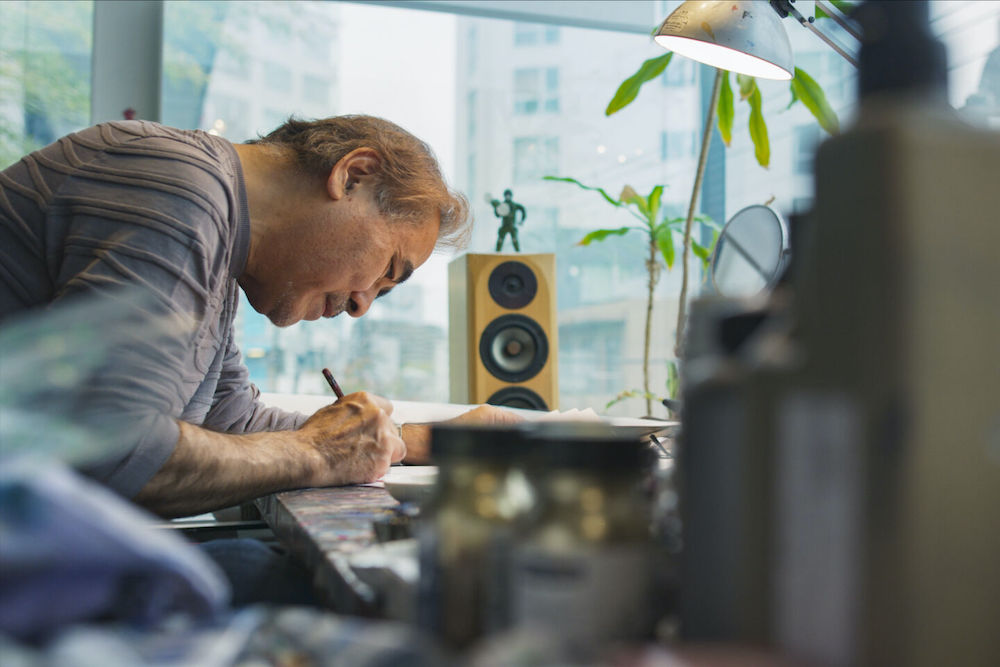 Gamer geeks, this one's for you. High Score will take you back into the history of gaming. It starts with industry pioneers Atari and the way Space Invaders swept the world. You'll see the beginnings of Nintendo, the rise of video game tournaments, and how gaming technology has always been ahead of its time. The documentary breaks down every aspect that goes into making games addictive. From the music to the programming, to finding new inspiration for characters, High Score speaks to the very people who made some of the most iconic brands what they are today. The bright lights and retro music will get you pumped, while the personal stories behind each creation add a new level of wonder. High Score will make you nostalgic for the classics like Pac-Man and Donkey Kong before getting you excited for what's next.
Watch High Score on Netflix on Wednesday.
From Netflix:
High Score is a documentary series about the golden age of video games, when legends – from Pac-Man to Doom – were brought to life. Through ingenuity and sheer force of will, computer pioneers and visionary artists from around the globe spawned the iconic worlds of Space Invaders, Final Fantasy, Street Fighter II, Mortal Kombat, Sonic the Hedgehog, John Madden Football, and beyond. Without rules or roadmaps, players and innovators alike pushed the limits of money to be made, rivals to be crushed, and hearts to be won. This is the story of the brains behind the pixels and how their unmatched innovation built a multi-billion dollar industry – almost by accident.
—
Lucifer
Season 5A
Fri Aug 21
On Netflix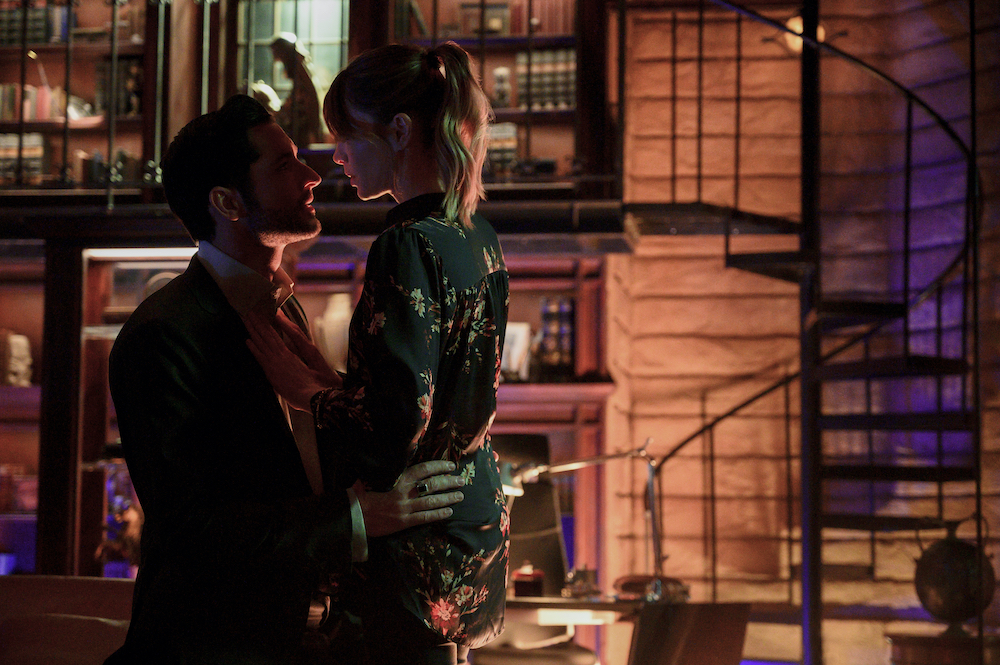 Lucifer is going to hell and back in this new season. When we last left the show, Lucifer (Tom Ellis) returned to his throne in hell after fulfilling a prophecy bound by love. Unfortunately there's a reason he left in the first place—the demon world doesn't suit him any more. Will he return to LA? Back on Earth, things are…off. Everyone notices the change and, when more people from Lucifer's old days start to appear, things get more off balance. Especially now that Chloe (Lauren German) has finally realized her true feelings for Lucifer (took her long enough). Add in a TV show that's being shot (very) loosely based on Lucifer and Chloe's detective team-up and you've got yourself a weird ride. Some of the storylines are a bit too out there (even for a show like this) but the usual setup of a crime-solving mystery is still pretty enjoyable.
Lucifer returns to Netflix on Friday.
From Netflix:
In Part A of season 5, Lucifer's twin brother Michael secretly takes the devil's place on earth while he's back in Hell. Eventually, Lucifer must return and face the mess his brother made with his life. He'll also finally confront his feelings for Chloe, and answer a question fans have been asking since the very beginning: "will they or
won't they"?
—
Find Me in Paris
Season 3
Fri Aug 21
On Hulu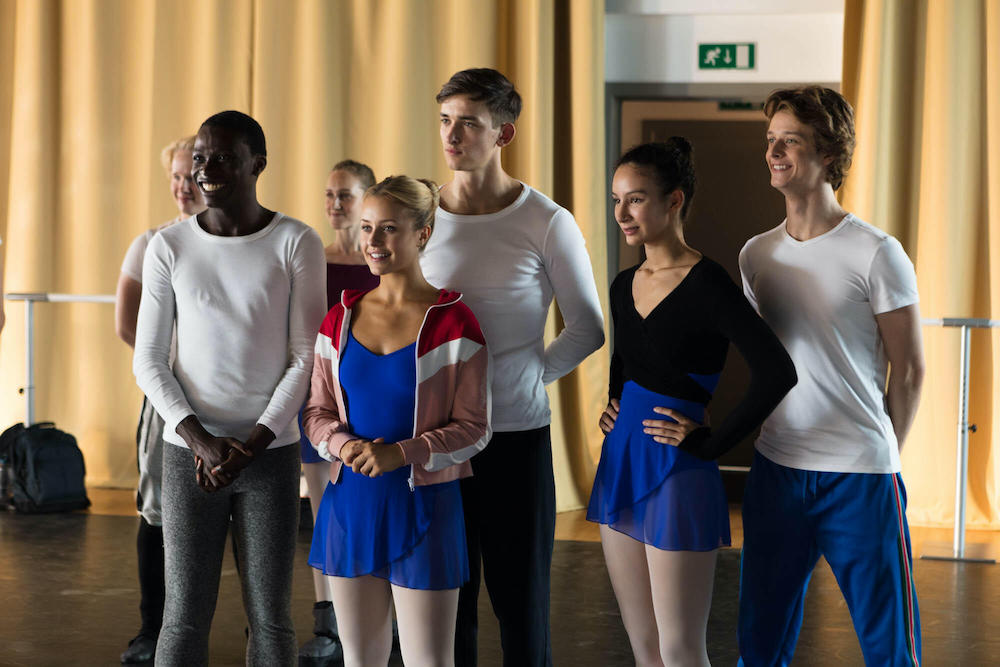 Find Me in Paris is back for a final season and this time, Lena (Jessica Lord) & co. have gone back to the future…AKA the 1980s. And, naturally, things go more than wrong when they try (or fail) to blend in. The gang are forced to go to ballet class alongside students who were once (or will grow up to be) their teachers and to adjust to life in a new time with a new worldview. S3 has some fun with the 1980s lifestyle and the crazy twists and turns will keep the kids in your life squealing. Find Me in Paris is kinda awkward and wooden but the story has just enough magic to appeal to all the aspiring baby ballet dancers out there.
Find Me in Paris is back on Hulu on Friday.
From Hulu:
Find Me in Paris centers on Lena Grisky, a typical teenage girl attending the Paris Opera Ballet School, the most elite dance institution in the world. But Lena has a secret. She's a time traveler, accidentally propelled from 1905 into the 21st century. Season 3 follows Lena, as she completes her final year at the Paris Opera Ballet School, and competes against the ballet world's elite to nail a spot in Company while learning about her true identity as a Time Travel Heir.
—
Hoops
Season 1
Fri Aug 21
On Netflix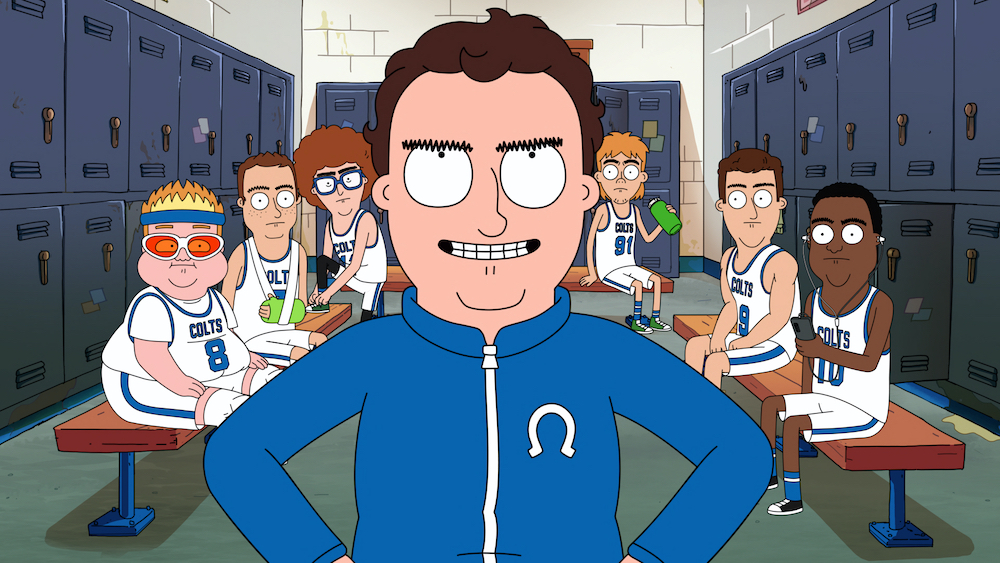 Netflix adds another raunchy comedy to its roster, this time about a failing basketball coach who's foul-mouthed and eternally grouchy. We guess Coach Hopkins (Jake Johnson) cares about the kids he coaches but his love is hidden under profanity-laden jokes and wild attempts at bonding. Hoops is not for everyone but if you're looking for some rude and offensive humor, usually reserved for late nights on FOX, give this one a try.
Stream Hoops on Friday, only on Netflix.
From Netflix:
Hoops is an animated comedy sitcom that centers on a hot-headed, foul-mouthed high school basketball coach (Jake Johnson) who thinks turning around his god awful team will take him to the "big leagues" and turn his miserable life around.
—
Chemical Hearts
Season 1
Fri Aug 21
On Amazon Prime Video
Stay tuned for our review!
Chemical Hearts comes to Amazon Prime Video on Friday.
From Amazon Prime Video:
When a hopelessly romantic high school senior (Austin Abrams) falls for a mysterious new classmate (Lili Reinhart), it sets them both on an unexpected journey that teaches them about love, loss, and most importantly themselves.
—
Little Voice
Season 1, Episode 9
Fri Aug 21
On Apple TV+
Watch Little Voice on Apple TV+ on Friday.
From Apple TV+:
A love letter to the diverse musicality of New York, "Little Voice" explores the universal journey of finding your authentic voice in your early 20s. Sara Bareilles ("Waitress") will provide original music for this fresh, intensely romantic tale of the search to find your true voice…and then the courage to use it.
—
Love in the Time of Corona
Season 1
Sat Aug 22 & Sun Aug 23 – 8PM
On Freeform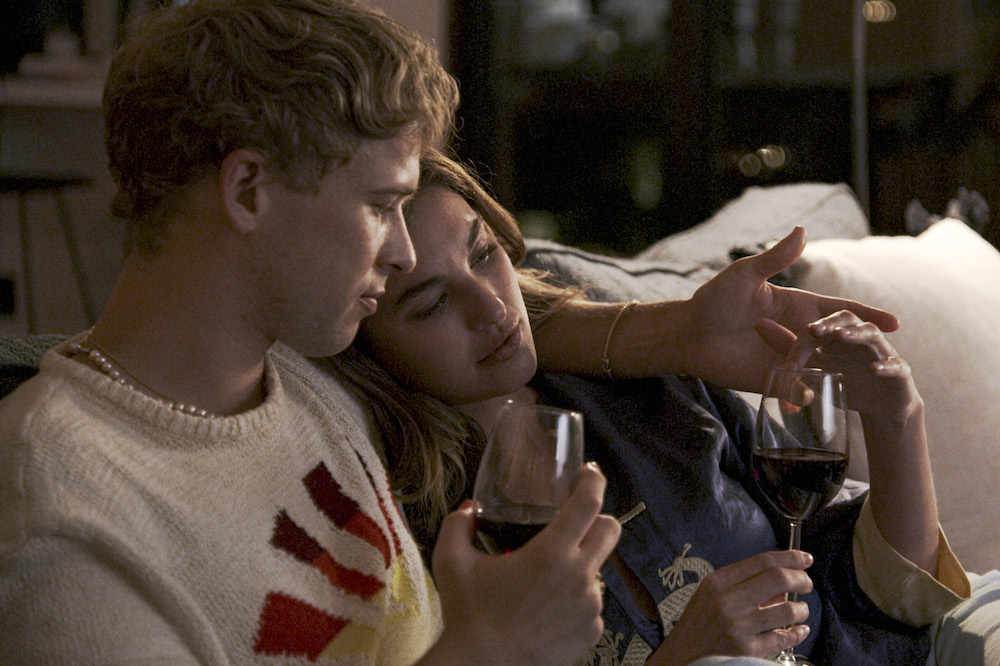 You knew it was only a matter of time, right? Freeform were just the first to get a pandemic-themed show filmed (and they won't be the last). Love in the Time of Corona brings to life what many of us have been romanticizing while stuck at home alone: Finding love in a hopeless place (to quote Rihanna). Bringing together several loosely intertwining stories, the series explores the different kinds of love that are fast-forwarded or broken or rekindled during the pandemic.
Unfortunately the series gets off to a rocky start with some antiquated clichés. It's 2020, people, having a meet-cute where a girl "accidentally" spies on her hot male neighbor while he's using an outdoor shower is not okay. (We can't believe we had to say that.) There are also tales of secret bratty girlfriends and husbands pressuring wives into getting pregnant when they're not totally ready and…okay, we have to take a breath. This cute slice-of-life idea quickly reveals its problems—just like many of the relationships depicted. With that said, some of the stories have moments of poignant truth that will hit you deeply. In the end those moments help to bring out the limited series' shine to leave you smiling.
Watch Love in the Time of Corona on Freeform this weekend.
From Freeform:
This four-part romantic comedy series is a funny and hopeful look at the search for love, sex and connection during this time of social distancing. The series will follow several interwoven stories with an ensemble of characters who are sheltering in their homes, some of whom are wondering if a hookup with a roommate can ever be casual, while another is kicking herself for deciding to isolate with an ex. It is a show that takes a fresh look at love that knows no bounds. The series will be filmed using remote technologies while utilizing talents' real living spaces as the backdrop to
the stories.
—
Lovecraft Country
"Whitey's on the Moon" – Season 1, Episode 2
Sun Aug 23 – 9PM
On HBO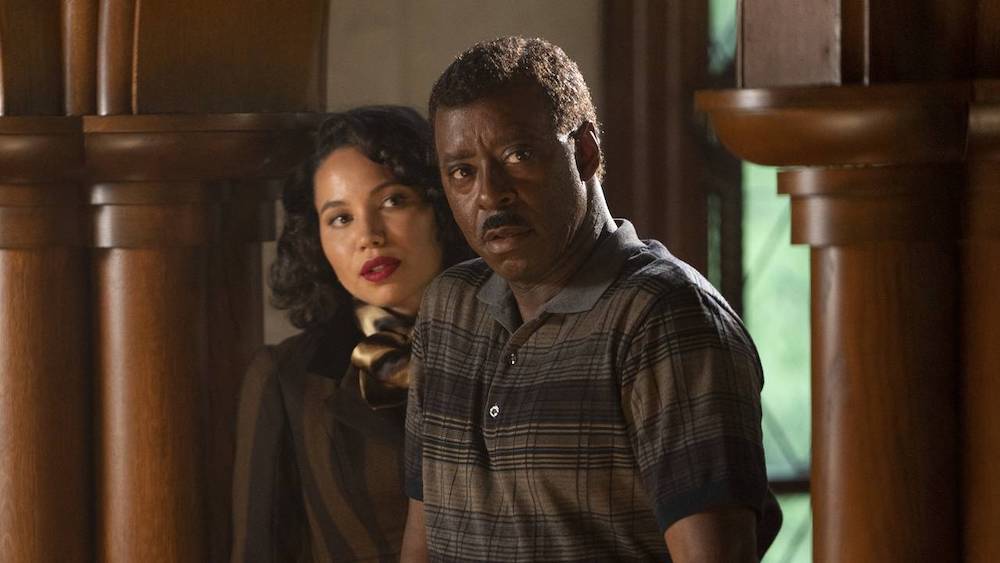 Everything you'd expect from a gothic is here—the decay, the family skeletons, the chills, and the romance—but in Lovecraft Country it is done American style, enhanced by the truth and vitality of the Black-American experience. History is present here and it is often more haunting than the ghosts. (read our review)
Lovecraft Country airs on HBO on Sunday.
From HBO:
Inexplicably recovered from their terrifying night, Leti and George luxuriate in their new surroundings, while Atticus grows suspicious of their Ardham Lodge hosts–Christina Braithwhite and her elusive father Samuel–who unveil cryptic plans for Atticus' role in their upcoming "Sons of Adam" ceremony. Later, after Tic, Leti, and George stumble upon a clue that could lead them to Montrose, each takes an unwelcome walk down memory lane.
—
Wynonna Earp
"Holy War Part 1" – Season 4, Episode 5
Sun Aug 23 – 10PM
On Syfy
Wynonna Earp hits Syfy on Sunday.
From Syfy:
Trouble at the Homestead leads to payback time for a deadly deal.