This week: The Bold Type, Love Is___, The Handmaid's Tale, Take Two, Anne with an E, Sacred Games, Pose, Claws, Preacher
The Bold Type
"Stride of Pride" – Season 2, Episode 4
Tues July 3 – 8PM
On Freeform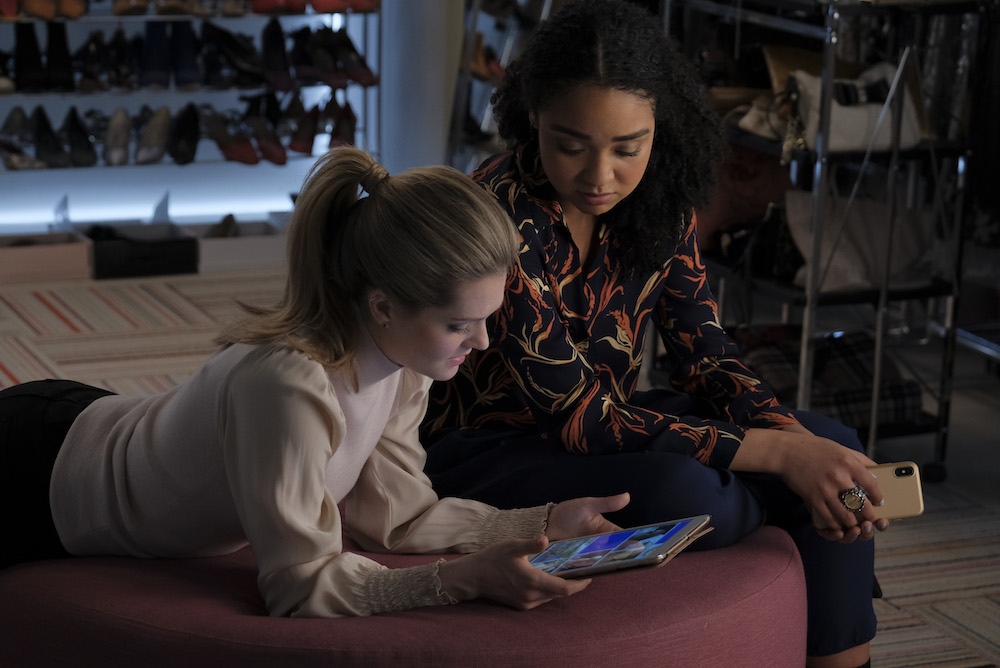 Photo: Freeform/Phillippe Bosse
The Bold Type continues to push the "bold" part of its name this week by challenging the issue of privilege. When Jane (Katie Stevens) doesn't get chosen for her dream job because they're looking for more diverse voices it makes Kat (Aisha Dee) deeply uncomfortable…because of the way Jane reacts. The show asks that difficult question of, are you "all for diversity…so long as it doesn't affect you?" It's easy to call out people on the internet but calling out your friends when their privilege is showing can be hard. We're applauding The Bold Type for not shying away from this issue. Kat isn't just challenging Jane this week, though; she's taking on her company's corporate structure to help champion new voices so we're calling her our MVP of the TV world. We need more people like her to speak up and speak out—she's providing one of the many examples of why The Bold Type is leading the way in entertainment with a whole lotta truth to it.
The Bold Type airs tomorrow on Freeform.
From Freeform:
Kat is excited by a potential addition to her department, but when the board's corporate policy prevents her from offering the job, she decides to challenge the status quo in the hope of championing new voices. Jane finds a job posting she thinks she'd be perfect for, but her response to the job sparks a difficult conversation with Kat about privilege. Sutton is enjoying her single life, until she discovers something surprising about her latest fling.
—
Love Is___
"(Her) Questions" – Season 1, Episode 3
Tues July 3 – 10PM
On OWN
Love Is___ airs on OWN tomorrow night.
From OWN:
Nuri and Yasir's time together is interrupted, and he faces another setback. Later, Yasir is shocked to find his ex, Ruby, in pain after a secret surgery, which causes him to miss his date with Nuri.
—
The Handmaid's Tale
"Postpartum" – Season 2, Episode 12
Wed July 4
On Hulu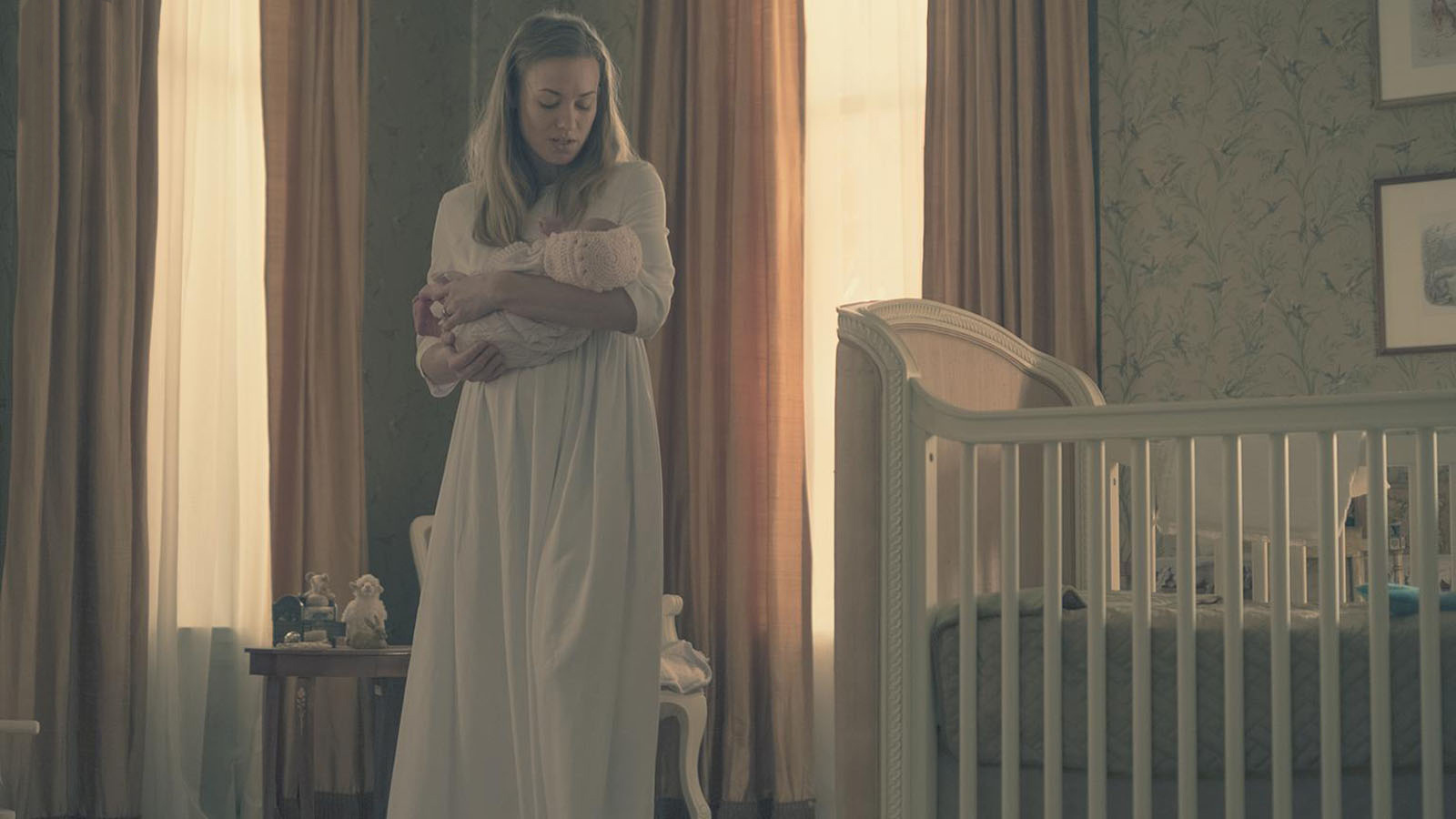 Photo: Hulu
The end is nigh for season 2 of The Handmaid's Tale but there is still plenty of time for fresh horrors. June (Elisabeth Moss) is now without the relative safety ("relative" used loosely here) of pregnancy and is living with the pain of having yet another child ripped from her. And if you thought Serena Joy's (Yvonne Strahovski) jealousy would cool off now she has the baby in her arms you'd be dead wrong—she's spiralled too far out of control. Watching Serena makes you wonder if she even remembers the woman she was before Gilead. Motherhood, after all, is an adjustment and when the baby is one you've taken by force it's a toxic swirl of emotions. Speaking of toxic, Nick's (Max Minghella) child bride Eden (Sydney Sweeney) is finally about to choose a side with deadly consequences. Oh, did you think we were done yet? Emily (Alexis Bledel) returns in "Postpartum" to an even more unpredictable situation and things are set in motion for one hell of a finale next week. Like we said, there's plenty of time left to terrify us some more in the season's final hours and we're watching behind the relative safety of our fingers…because, trust us, The Handmaid's Tale ain't done yet.
Stream The Handmaid's Tale on Hulu, new episodes Wednesday.
—
Take Two
"Taken" – Season 1, Episode 3
Thurs July 5 – 10PM
On ABC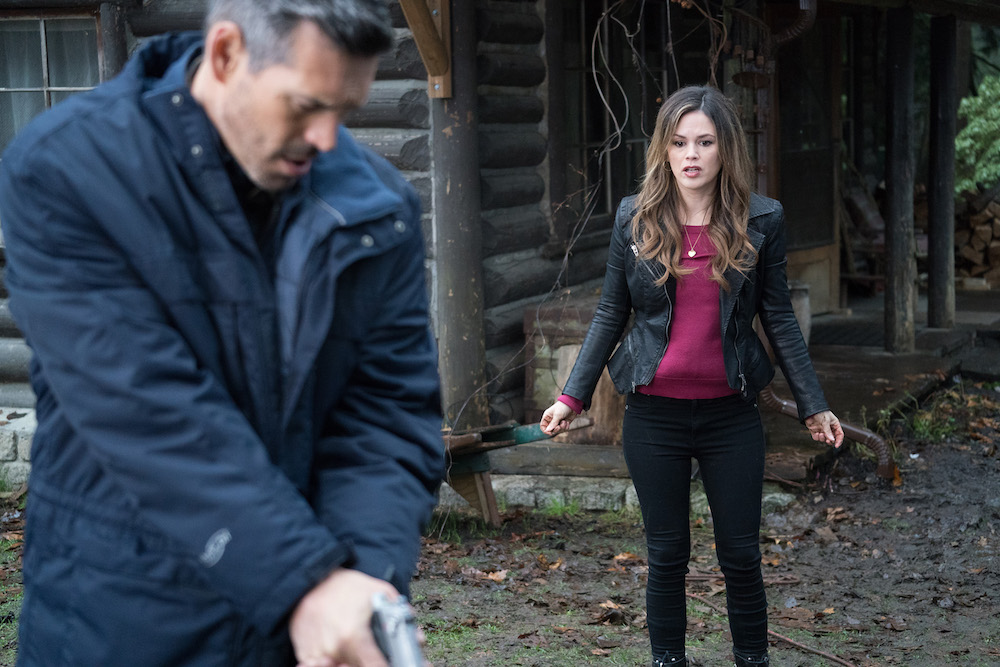 Photo: 

ABC/David Bukach
Whatever you do, do not tell Samantha Swift (Rachel Bilson) to wait in the car. That would be far too sensible on Eddie's (Eddie Cibrian) part…not that she'd listen anyway. When a nightclub owner asks the detective duo to track down his club's missing DJ, it turns out Sam is the answer—or at least has to be the one to deliver them. Damn, ABC's new show Take Two knows just how to hook us in with seedy crime cases that threaten to ignite mob wars, keeping the stakes high and the chemistry higher. This explosive mix not only keeps you guessing but makes sure our two main characters will admit how they feel about each other when it really matters (yeah, you caught us, we ship 'em already).
Get into Take Two this Thursday, only on ABC.
From ABC:
When a popular nightclub owner and one of Eddie's old nemeses hires Eddie and Sam to track down his club's missing DJ, Eddie balks. Meanwhile, Sam remembers her party days at the club and clashes with Eddie over the case. As they dig deeper, Sam and Eddie learn that the missing young man was kidnapped and soon realize his abduction may be part of a plan to ignite a mob war that only they can stop.
—
Anne with an E
Season 2
Fri July 6
On Netflix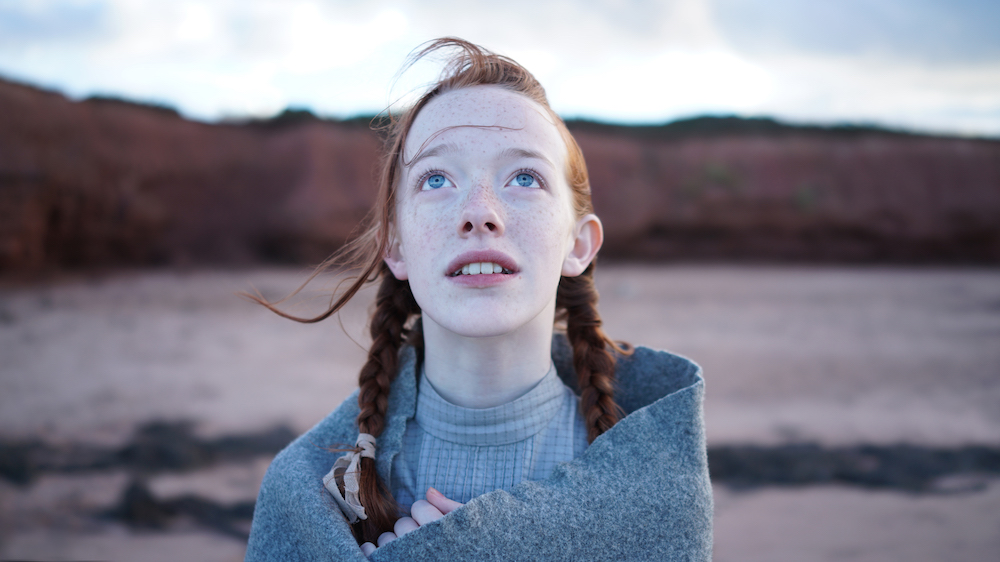 Photo: 

Chris Reardon
There's always a moment of trepidation when one of your childhood-favorites gets adapted—will it ever live up to your boundless imagination? Will the character you embodied leave the pages and your head and take on new life on the screen? With Netflix's adaptation of Lucy Maud Montgomery's Anne of Green Gables, those questions are answered with affirmative grace. Just one look at the visuals of Anne with an E and you'll see the 14 year old you loved and get that giddy feeling of hope and possibility every time the music swells. Season 2 adds more to the storylines of the first book to bring even more color and characters into this bright and starry-eyed world.
Dive into season 2 of Anne with an E on Netflix from this Friday.
From Netflix:
Inspired by the timeless Canadian novel "Anne of Green Gables" by Lucy Maud Montgomery, the second season of Anne with an E continues to chart bold new territory, adding new characters and storylines while further exploring themes of identity, prejudice, feminism, bullying, gender parity and empowerment through the lens of its fierce, starry-eyed, irrepressible 14-year-old protagonist. This season introduces audiences to new characters including Dalmar Abuzeid (Sebastian Lacroix) and Cory Grüter-Andrew (Cole MacKenzie) conceived by Moira Walley-Beckett and an all-female writers' room.
—
Sacred Games
Season 1
Fri July 6
On Netflix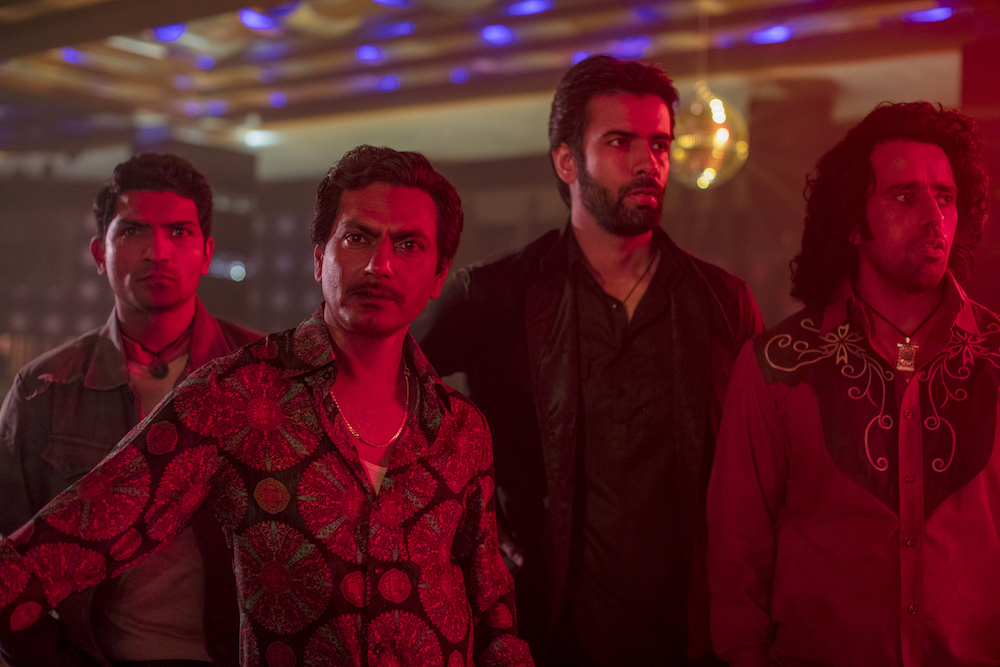 Photo: 

Ishika Mohan Motwane/Netflix
Sacred Games has a lot of players: a policeman, a criminal overlord, a Bollywood film star, as well as politicians, cultists, spies, and terrorists. All of them are interwoven in brutally and bloody tangled ways you will never see coming. Based on the best-selling novel of the same name by Vikram Chandra, the story pulls you deep into the dark struggle for power, money, and good vs. evil in the rich and vibrantly chaotic world of modern-day Mumbai. With Saif Ali Khan, one of our favorites from Bollywood hits like Dil Chahta Hai and Hum Tum, leading the way as a detective the show gets off to a flying start. If you're looking for an action series with something with more than just shootouts to binge-watch this weekend, Sacred Games is about to thrill you and chill you with a whole lotta style.
Stream Sacred Games on Netflix from this Friday.
From Netflix:
A policeman, a criminal overlord, a Bollywood film star, politicians, cultists, spies, and terrorists—the lives of the privileged, the famous, the wretched, and the bloodthirsty interweave with cataclysmic consequences amid the chaos of modern-day Mumbai. The series is based on the critically-acclaimed best-selling novel Sacred Games by author Vikram Chandra.
The story focuses on Sartaj Singh (Saif Ali Khan), a seasoned and cynical Bombay police officer, summoned by an anonymous tip one morning, a voice which promises him an opportunity to capture the powerful Ganesh Gaitonde (Nawazuddin Siddiqui), criminal overlord of the G-Company. As the stakes mount and Sartaj seeks knowledge of his prey, it becomes clear that the game the two players thought they were engaged in is in fact part of a much larger scenario, one that expands beyond their city.
—
Pose
"Love Is The Message" – Season 1, Episode 6
Sunday July 8 – 9PM
On FX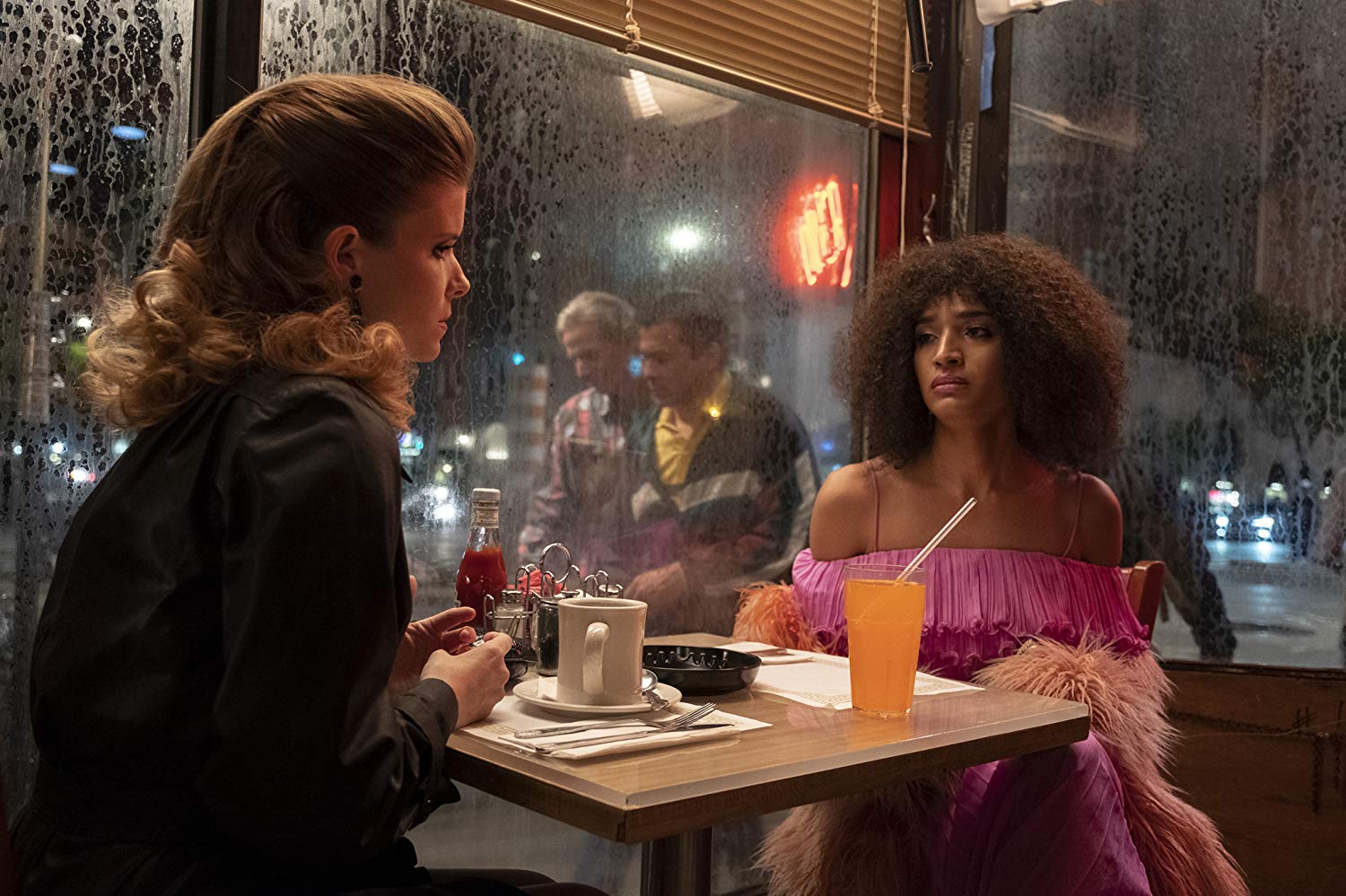 Photo: JoJo Whilden/FX
With Elektra's (Dominique Jackson) upgraded feminine wilds and snagging Grand Prize at the Mother's Day ball, the House of Abundance is on top of the world. But just because it sparkles doesn't mean it's a diamond. What sort of stunt will the House of Abundance produce this week as they face a real-world issue of eviction? Will Elektra welcome her children into her Park Avenue penthouse? Wait, does she even live there herself? Further uptown, Blanca (Mj Rodriguez) and The House of Evangelista prepare to be rocked by a potential Lil Papi (Angel Bismark Curiel) scandal. The category is PINK SLIPS and y'all ain't ready to see who is sent home…or left homeless. (Wil Walker)
Get into Pose on FX every Sunday.
From TV Guide:
Pray Tell organizes a cabaret for the AIDS ward at a local hospital.
—
CLAWS
"Vaginalologist" – Season 2, Episode 5
Sun July 8 – 9PM
On TNT
Claws returns to TNT this Sunday.
From TV Guide:
Desna continues to grow closer to Zlata, despite the crew's increasing concern as her relationship with Dr. Ruval intensifies. Meanwhile, Dean gets an opportunity to showcase his talents and Uncle Daddy gets his mojo back.
—
Preacher
"Gonna Hurt" – Season 3, Episode 3
Sun July 8 – 10PM
On AMC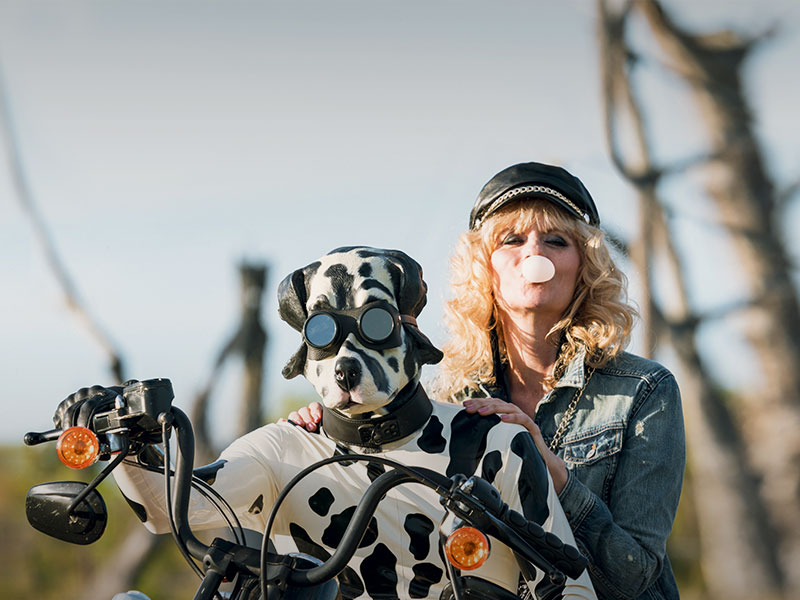 Photo: AMC
Preacher is upping the fun and games this week…well, Angelville's version of fun, that is, and the game is definitely on. Jesse (Dominic Cooper) gets roped into being ringleader and he sure looks the part…he almost looks like he's enjoying it. So what can Tulip (Ruth Negga) and Cassidy (Joseph Gilgun) do when their ringleader takes on a new position that puts them at risk? Neither one are the type to sit back while their world goes to shit (at least not without a beer in hand) but escaping Gran'ma's (Betty Buckley) clutches is harder than climbing back outta Hell—at least we know that's achievable. Will Cassidy ever forgive Jesse? He ain't much for believing in forgiveness (and when God is actually a BDSM biker doG can you blame him?). After this week's episode, any chance of resolving their issues go up in flames. Honestly, we can't tell if Preacher loves f#!king with its characters or our minds more…but we'll be too busy squealing at all the guts n' glory of this week's episode to figure that one out.
Dig into our special Preacher episode of Geek Girl Riot featuring an interview with creators Seth Rogen and Evan Goldberg, right here!
Preacher airs this Sunday on AMC.
From AMC:
While Jesse works to pay back his debt to Gran'ma, Tulip and Cassidy risk their safety as they formulate their own plans to get out of Angelville.