This week: Ms. Marvel, Queer as Folk, First Kill, For All Mankind, Fairfax
Ms. Marvel
Season 1
Wed June 8
On Disney+
Ms. Marvel is definitely the kind of series many of us have been waiting for. It's culturally celebratory, witty, heartwarming, heroic, and exciting. It's shot gorgeously, acted beautifully, and a thrill to watch. I cannot wait to see more and to talk with y'all about how good it is. (read Sherin Nicole's review)
With all the MCU content coming out and all the other superhero-based adaptations on TV and in theaters, it's becoming harder and harder to be impressed or surprised by them. Well, at least for me. But, as the MCU ramped up in 2022 with Moon Knight into Multiverse of Madness and now into Ms. Marvel, there are no signs of slowing down. This show about Kamala Khan AKA Ms. Marvel is the biggest breath of fresh air in the genre this year. (read Julian Lytle's review)
Ms. Marvel hits Disney+ on Wednesday.
From Disney:
Marvel Studios' "Ms. Marvel" is a new, original series that introduces Kamala Khan, a Muslim American teenager growing up in Jersey City. An avid gamer and a voracious fan-fiction scribe, Kamala is a Super Hero megafan with an oversized imagination—particularly when it comes to Captain Marvel. Yet Kamala feels like she doesn't fit in at school and sometimes even at home—that is, until she gets superpowers like the heroes she's always looked up to. Life gets better with superpowers, right?
–
Queer as Folk
Season 1
Thurs June 9
On Peacock
Stream Queer as Folk on Peacock on Thursday.
From Peacock:
QUEER AS FOLK is a vibrant reimagining of the groundbreaking British series created by Russell T. Davies, exploring a diverse group of friends in New Orleans whose lives are transformed in the aftermath of a tragedy.
–
First Kill
Season 1
Fri June 10
On Netflix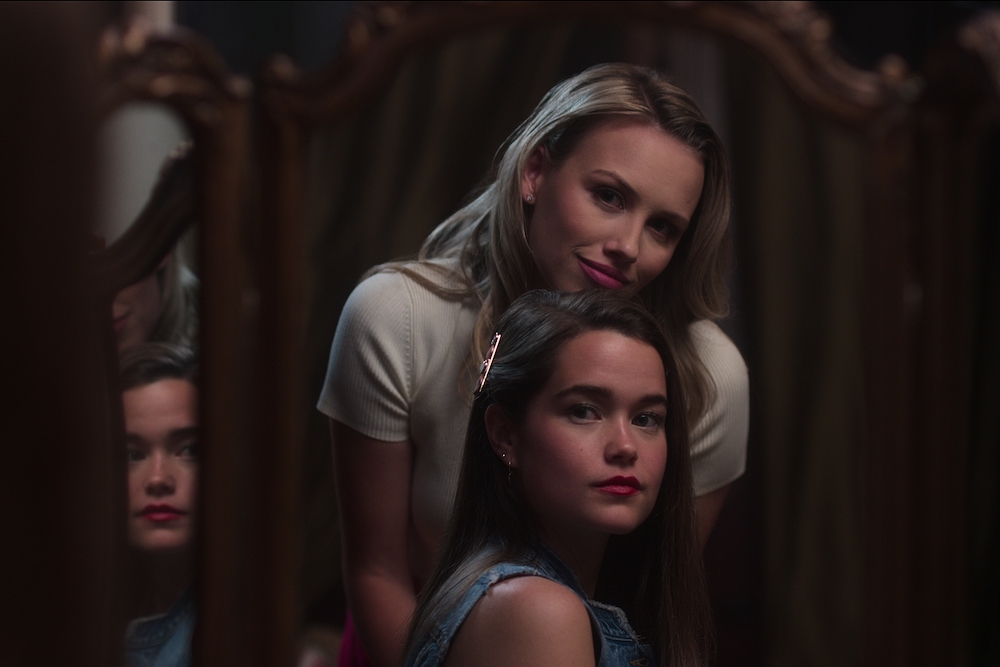 V. E. Schwab's short story First Kill is getting the Netflix treatment—and it's stretching the narrative far beyond the page. Juliette (Sarah Catherine Hook) is your average high school student, except for one thing: She's a vampire. A daywalker who's never actually killed anyone…yet. Enter Calliope (Imani Lewis), the new kid at school who Juliette can't stop thinking about. Except Cal is from a family of vampire hunters, sworn to make her first kill real soon. D'ya see where this is going? The two are attracted to each other in more ways than one, weaving a very messy, bloody, steamy web (all while trying to pass English class).
First Kill has an interesting premise and some definite Buffy influences. We also love that it's a queer love story with a fantasy twist. With that said, it quickly falls into dry high school drama series tropes with some pretty questionable CG monsters thrown in. Juliette and Cal's families are also added to the mix in an attempt to make this Romeo & Juliet story stretch over eight (waaaaayyyy-too-long) episodes. (And if you were wondering whether calling her Juliette was a bit on the nose, that is just the tip of the iceberg.) Still, First Kill can be enjoyable at times…if only you can forgive the more basic parts of it.
First Kill hits Netflix on Friday.
From Netflix:
When it's time for teenage vampire Juliette (Sarah Catherine Hook) to make her first kill so she can take her place among a powerful vampire family, she sets her sights on a new girl in town named Calliope (Imani Lewis). But much to Juliette's surprise, Calliope is a vampire hunter from a family of celebrated slayers. Both find that the other won't be so easy to kill and, unfortunately, way too easy to fall for.
–
For All Mankind
Season 3
Fri June 10
On Apple TV+
For All Mankind returns to Apple TV+ on Friday.
From Apple:
The propulsive new season of the alternate-reality series takes viewers to a new decade, moving into the early '90s with a high-octane race to a new planetary frontier: Mars.
–
Fairfax
Season 2
Fri June 10
On Amazon Prime Video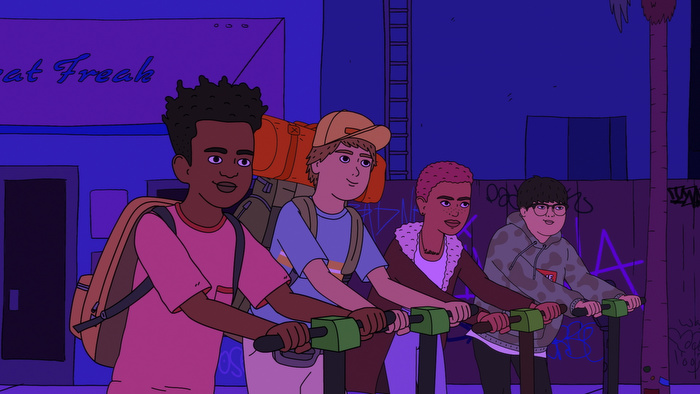 The late-night animated comedy Fairfax is back and ready to entertain. The gang-gang takes their thirst for clout to a new level, sending them on some pretty amazing and wacky journeys. From cooking that perfect Insta-worthy dish to secret call-line crushes, they've all got #goals and some of them are definitely gonna get you giggling. No matter what obsession grabs their attention next, the show stays soooo #relatable through each character's emotional responses (even when it's E to the XTRA). Each episode moves a mile a minute with pop culture zings and you won't want it any other way—that makes Fairfax worth watching again and again.
And if you don't believe me, our CMO says, "Fairfax is a teenaged pop-culture vulture and it picks it to the bones."
Stream Fairfax on Amazon on Friday.
From Amazon:
The gang-gang is back for more fun in Season Two of this irreverent animated comedy following the misadventures of four middle schoolers looking to earn their place in the culture. It's a modern look at the timeless struggle to fit in and stand out, hold on to your ride-or-die crew, and kiss your first crush – who may or may not be A.I.