This week: Patriot Act, George Lopez: We'll Do it For Half, Unsolved Mysteries, Say I Do, Doom Patrol, Warrior Nun, The Bold Type, The Baby-Sitters Club, Hanna, Central Park, Snowpiercer
Patriot Act
"Why Doing Taxes is So Hard" – Volume 6, Episode 8
New episodes Sunday
On Netflix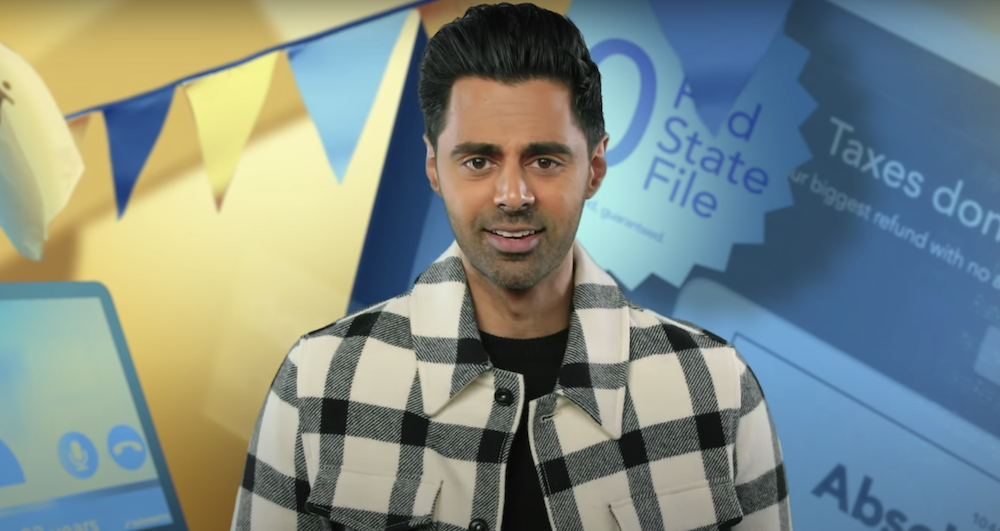 One teeny tiny silver lining to the current pandemic is that we have until July 15th to file our taxes. Totally worth it, right? Sadly, there's always a catch—like the popular tax-filing system TurboTax. Their service might be offered as free…at first…but it's almost impossible to file your taxes without having to upgrade to their premium service. That's not by accident and Hasan Minhaj breaks down how they trick you. This week's Patriot Act teaches you how to file your taxes in a much simpler way—via a website the show created (how cool is that?). Minhaj then looks at how the IRS is skewed toward only investigating poor people. Hmm, you can probably guess why. If the thought of filing your taxes makes your blood boil, this week's Patriot Act is going to send you into a rage tantrum. But before you go throwing out your computer in frustration, visit turbotaxsucksass.com and file your taxes the easy way.
New episodes of Patriot Act with Hasan Minhaj
air every Sunday on Netflix.
From Netflix:
Hasan exposes how TurboTax pushes taxpayers away from its free service to a paid option, and why efforts to simplify filing have repeatedly failed.
—
George Lopez: We'll Do It For Half
Tues June 30
On Netflix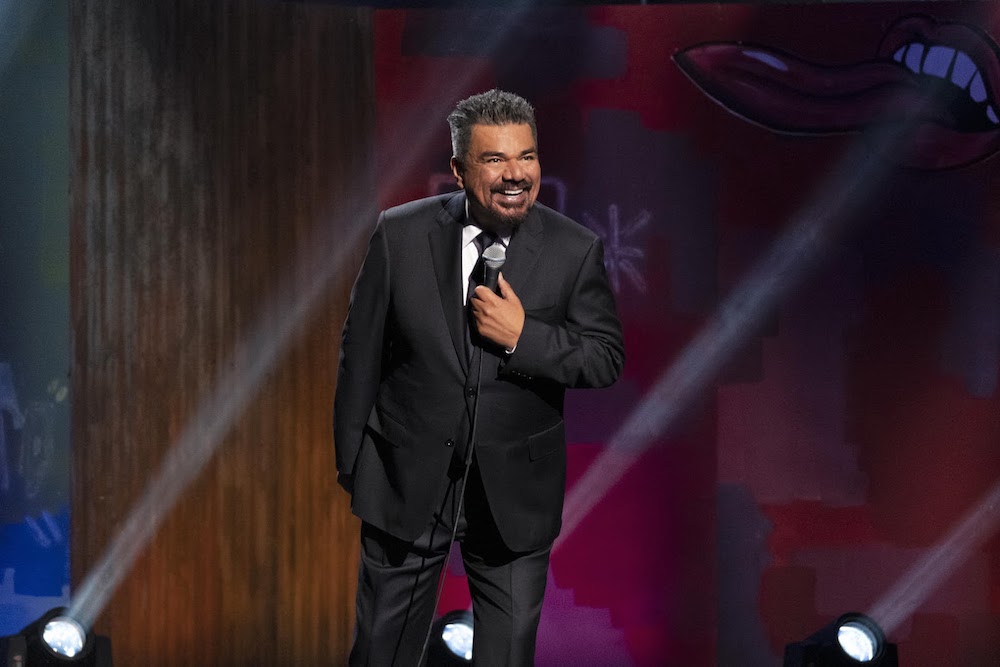 George Lopez didn't come here to f#$k around. His new Netflix special dives straight into the deep stuff, talking about immigration and how times have changed…or maybe how they haven't changed all that much. He tackles difficult subjects with a huge dose of truth (and chuckles) for those moments where "if you don't laugh, you'll cry". Sometimes it's awkward and raunchy but Lopez keeps the audience cackling. He also reps his latino community hard & proud—we're here for it and ready to celebrate.
Stream George Lopez: We'll Do it For Half on Netflix tomorrow.
From Netflix:
Comedy legend George Lopez returns to his stand-up roots making his Netflix original comedy special debut with We'll Do It For Half. True to form, Lopez delivers a hilarious exploration of race, politics, and life lessons to be learned from the Latino community; especially the elders. Filmed at The Warfield Theatre in San Francisco, the one-hour special dissects cultural differences, emotional support animals, gender reveal parties, elevator etiquette and much more. George Lopez: We'll Do It For Half premieres globally on Netflix on June 30, 2020.
—
Unsolved Mysteries
Season 15
Wed July 1
On Netflix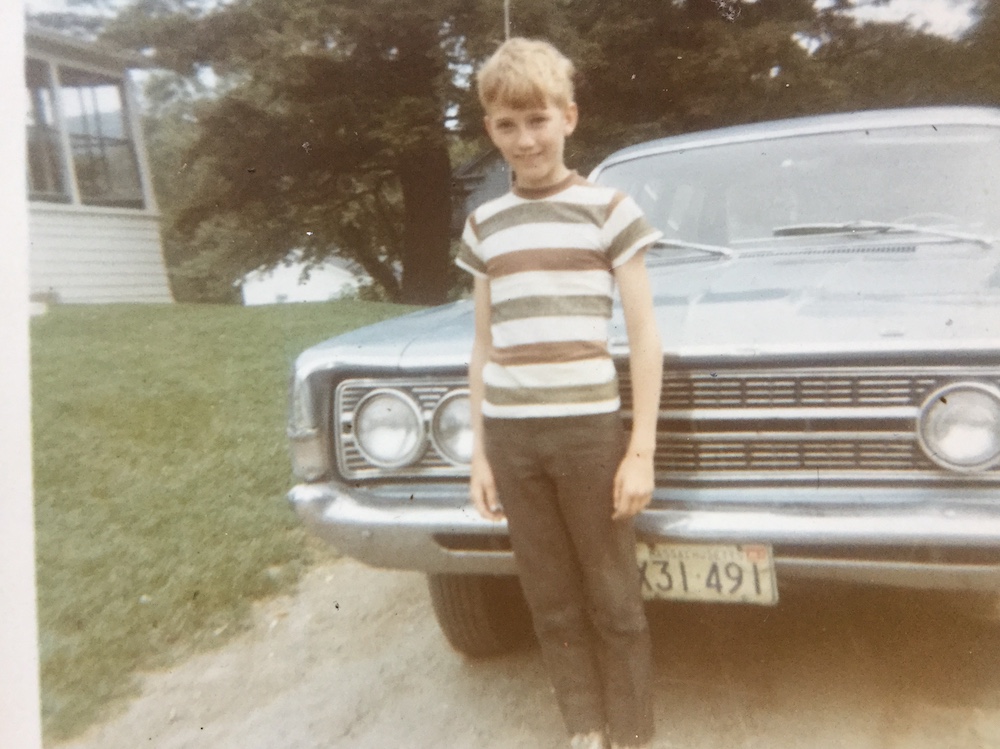 Calling all amateur sleuths: Try to wrap your head around the Netflix reboot of Unsolved Mysteries. The docuseries will leave you frustrated at the justice system that too often lets cases close just because the police can't—or won't—keep digging. Unsolved Mysteries will pull you in with thrilling true crime stories that simply don't make sense…until you start doing your own digging to find out what really happened. It's a fascinating and nuanced look into how you never truly know what's going on inside another person's head. As the show pieces together stories of loved ones left behind, it'll leave you with chills and more questions than answers.
Unsolved Mysteries comes to Netflix on Wednesday.
From Netflix:
The iconic series UNSOLVED MYSTERIES is back! Fusing signature elements from the original series with contemporary immersive, character-driven storytelling, the 12 new episodes are rooted in the experiences of ordinary people who have lived the unthinkable — from the trauma of a loved one's unexplained disappearance or horrific death, to the shock of a bizarre paranormal encounter. Alongside detectives and journalists, family members offer clues, present theories, and identify suspects, hoping one viewer holds the key to solving the mystery. From the creators of the original docuseries, Cosgrove/Meurer Productions, and 21 Laps Entertainment, the producers of Stranger Things.
—
Say I Do
Season 1
Wed July 1
On Netflix
Say I Do hits Netflix on Wednesday.
From Netflix:
Say I Do features deserving couples who have always intended to marry, but for one reason or another, were never able to make their big day a reality. Interior Designer Jeremiah Brent, Fashion Designer Thai Nguyen and Chef Gabriele Bertaccini will make the couples dream weddings come to life. Say I Do dives into the love stories of these couples and finds out what matters most to them when they tie the knot. The three experts will help the Groom with a plan to surprise their "spouse to be" with a personalized proposal, followed by their dream wedding… this weekend!
—
Doom Patrol
"Sex Patrol" – Season 2, Episode 4
Thurs July 2
On DC Universe & HBO Max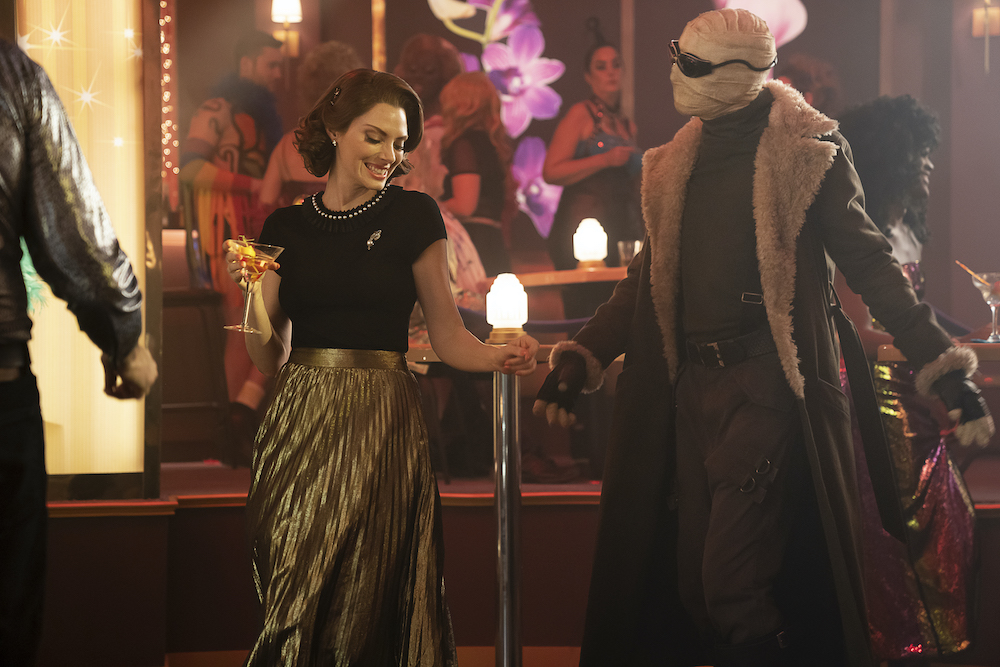 If you were a big fan of the first season, the show has evolved some and is not quite the same as you remember. There is no snarky meta-narration, no sly commentary on the characters—this season plays it much straighter than before. Which oddly enough raises the personal stakes and grounds the emotionality effectively.
(read our review)
Doom Patrol hits DC Universe & HBO Max on Thursday.
From DC Universe:
When the Dannyzens throw a massive party at Doom Manor to resuscitate Danny the Brick, Dorothy longs to join the festivities and experience life as a grown-up. As the party rages on, Rita asks Flex Mentallo (guest star DEVAN CHANDLER LONG) to help unleash her full potential – which has some dangerously racy consequences.
—
Warrior Nun
Season 1
Thurs July 2
On Netflix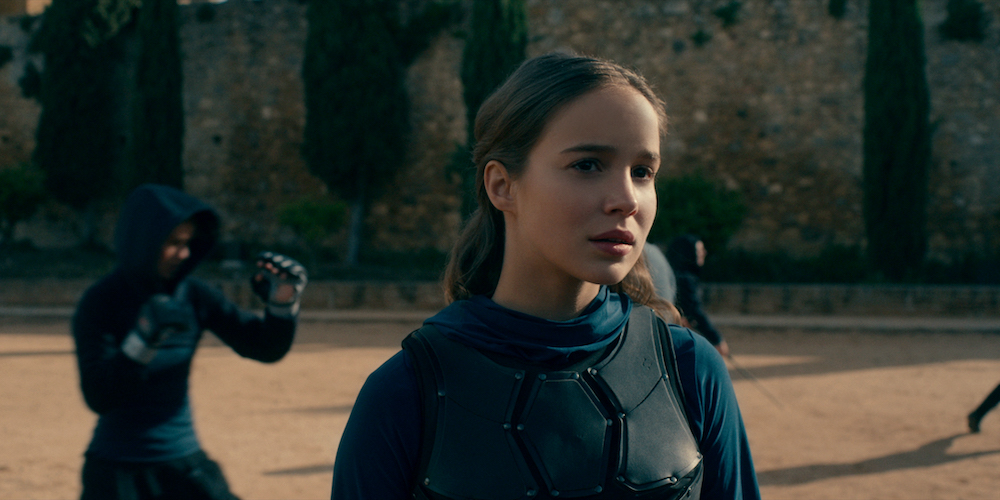 Warrior Nun…is…exactly what the title suggests. The show doesn't do things subtly here, starting with the name. Set in Italy, we're introduced to a young girl named Ava (Alba Baptista). She's dead and lying in a church morgue…when suddenly, a bunch of warrior nuns burst in and transfer an ancient religious artefact into her body. Ava is brought back from the dead and the paralysis that left her bed-bound in life is magically "cured"—a trope that is hugely problematic. The artefact now buried in her back also gives her heavenly "Warrior Nun" powers. This leads her to start fighting off demons that seek to destroy the world, all while getting chased by both the scientific community and the Catholic Church. Whew, this kid can't catch a break.
From here, though, more problems with the storytelling start to arise. Ava seems completely fine with being able to walk again and adjusts within seconds, even though she's been unable to move her limbs since she was in a car accident at seven years old. She also fits right in with the local town that she's never been able to explore before—yet she hasn't left the Catholic convent she was brought up in after the accident. She even manages to make friends with some kids her age without them realizing she's been stuck in bed for most of her life. Okay, aside from the obvious plot holes, this show is interesting. Warrior Nun has a good premise and Babtista is a charming lead. You'll root for her to grow into the hero she was born to be, even when she's being stubborn and, well, a teenager. You'll also want to know more about her powers and all the secrets hidden behind holy words and prayer rooms. It can be a little cheesy and on the nose but it's kinda fun at the same time. Warrior Nun blurs the line between belief, miracle, and magic to tell a tale of power, faith, and corruption. Add in some bloody skull-crushing demonic action and you've got yourself a recipe for a binge-watch.
Watch Warrior Nun on Netflix on Thursday.
From Netflix:
Inspired by the Manga novels, Warrior Nun revolves around a 19 year-old woman who wakes up in a morgue with a new lease on life and a divine artifact embedded in her back. She discovers she is now part of an ancient order that has been tasked with fighting demons on Earth, and powerful forces representing both heaven and hell want to find and control her.
—
The Bold Type
"The Truth Will Set You Free" – Season 4, Episode 14
Thurs July 2 – 10PM
On Freeform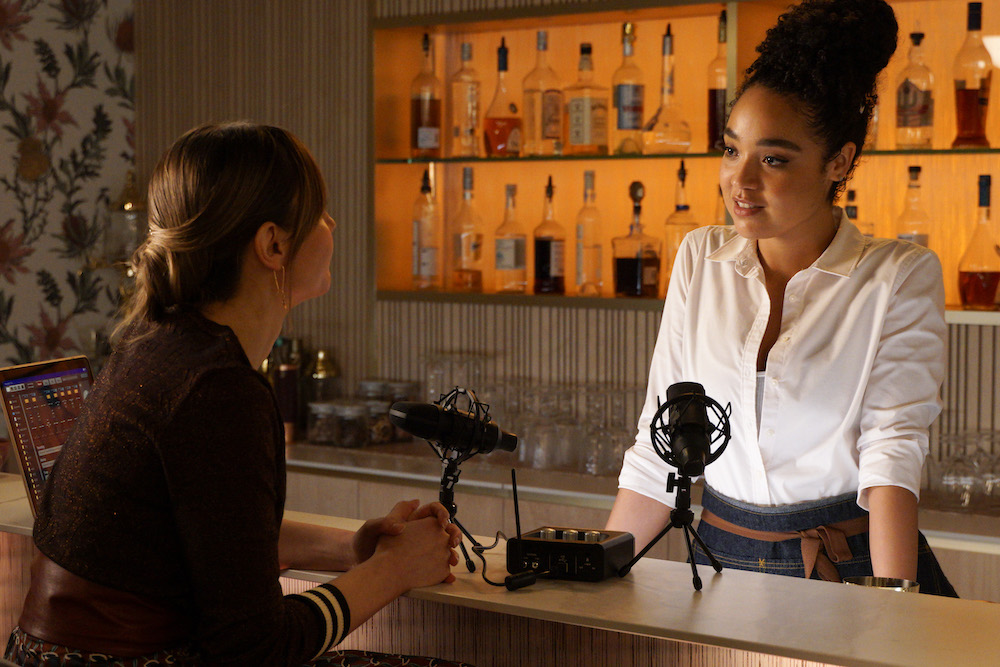 The Bold Type is having tough conversations this week so you'd better grab the tissues. Sutton (Meghann Fahy) and Richard (Sam Page) aren't on the same page about starting a family and it's making them both question everything. We're getting a bad feeling about this. Speaking of questioning everything, Jane (Katie Stevens) is dating…herself. Her support group is helping her to adjust to her new body and she's trying her best not to get overwhelmed. Luckily she has family around her who know how to reach out just when she needs it (you'll be ugly-crying along with her). Meanwhile Kat (Aisha Dee) is struggling to start her podcast, mostly because she knows the best person to interview is Ava (Alex Paxton-Beesley) AKA the sharp and poised Republican. We're loving their back-and-forth sparring and their reactions might surprise you. There's a lot of friction this week on The Bold Type—good and bad—and it'll move you every time.
The Bold Type hits Freeform on Thursday.
From Freeform:
Jane isn't comfortable in her post-surgery body, but a visit from her dad may change her outlook. Sutton and Richard make plans for the future. Kat tries to move forward at work with a podcast, but her first episode comes with a price.
—
The Baby-Sitters Club
Season 1
Fri July 3
On Netflix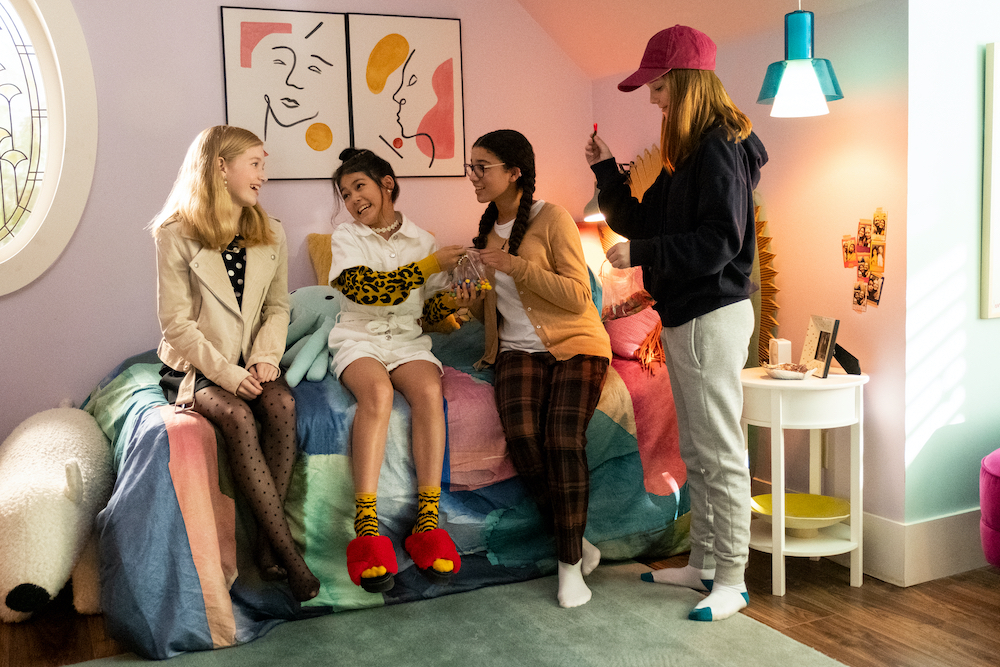 Oh my gosh this is so cute. That's the sentiment you'll feel watching The Baby-Sitters Club. Netflix's adaptation turns Ann M. Martin's beloved book series into an enjoyable watch for a new generation of kids AND the now-adults who once read each and every chapter. For those who don't know, The Baby-SittersClub follows a group of middle schoolers who form a babysitting service for their town. But their "club" is so much more than that. It's a tight knit friendship group of girls with different dreams, ambitions, and personalities—that often clash but come together to form a close bond. (read our review)
Watch The Baby-Sitters Club on Netflix on Friday.
From Netflix:
Netflix's new series THE BABY-SITTERS CLUB is based on the best-selling book series, that follows the friendship and adventures of Kristy Thomas (Sophie Grace), Mary-Anne Spier (Malia Baker), Claudia Kishi (Momona Tamada), Stacey McGill (Shay Rudolph), and Dawn Schafer (Xochitl Gomez) as the middle-schoolers start their babysitting business in the town of Stoneybrook, Connecticut. Rounding out the cast, Alicia Silverstone plays Elizabeth Thomas-Brewer, the selfless single-mother of Kristy Thomas and love interest of all around good guy Watson Brewer, played by Mark Feuerstein. Ann M. Martin, the beloved series author and producer on the new series, was the first to conceive the idea of these inspiring young girls with different backgrounds, personalities and opinions that were brought together by a business venture they conceived and bonded through the friendships they forged. The adaptation of the contemporary dramedy that continues to champion friendship, female empowerment and entrepreneurship was led by Rachel Shukert (Glow) as showrunner and Lucia Aniello (Broad City) as executive producer and director.
—
Hanna
Season 2
Fri July 3
On Amazon Prime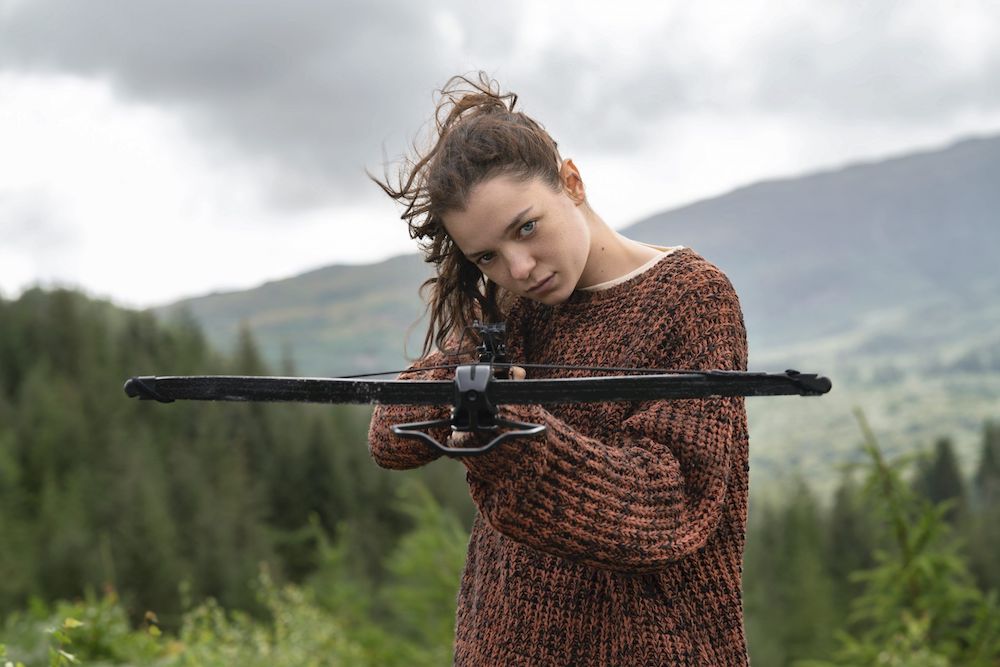 Ever since this series adaptation of Hanna was first announced, we wondered how the showrunners were going to stretch the original story into a series. Well, they managed it with season 1. Now, season 2 far expands beyond the source material. S2 starts off with Hanna (Esme Creed-Miles) in a sort of role reversal to S1. She's taken her fellow genetically-enhanced super soldier Clara (Yasmin Monet Prince) into a forest in Romania to keep them both safe. Much like Hanna in S1, Clara seeks connection beyond the depths of the forest and she draws them both back into the world. Unfortunately, the CIA are never far behind and Hanna doesn't know if she can trust Marissa (Mireille Enos), even though she helped them escape last season.
Meanwhile, John Carmichael (Dermot Mulroney) has taken over Marissa's spot as the head of the Utrax program. His steely resolve and poker face will add a chilling edge to the threat against Hanna and Clara. You can never truly guess what he wants but you know it's far more sinister than Utrax itself. S2 also shows us what happened to the super soldier kids who weren't rescued as Hanna branches out into other stories. It's a smart move that allows this show to transcend its original storyline, which will make you wonder how deep the rabbit hole goes. However the emotional impact isn't there and you'll be left asking if there'll ever be a "win" on either side. With that being said, the story is still darkly compelling enough to keep you hitting "next episode" as you watch Hanna's world expand far beyond the forest where you first met her.
Hanna returns to Amazon Prime on Friday.
From Amazon:
Hanna attempts to rescue Clara from the clutches of Utrax, with the help of troubled CIA agent Marissa Wiegler, who begins to see in Hanna the daughter she never had. From the dense forests of Eastern Europe, through the vast landscapes of northern England, to the hot hustle and bustle of Barcelona's university campus, we will follow Hanna on her journey to find her place in the world.
—
Central Park
"Squirrel, Interrupted" – Season 1, Episode 7
Fri July 3
On Apple TV+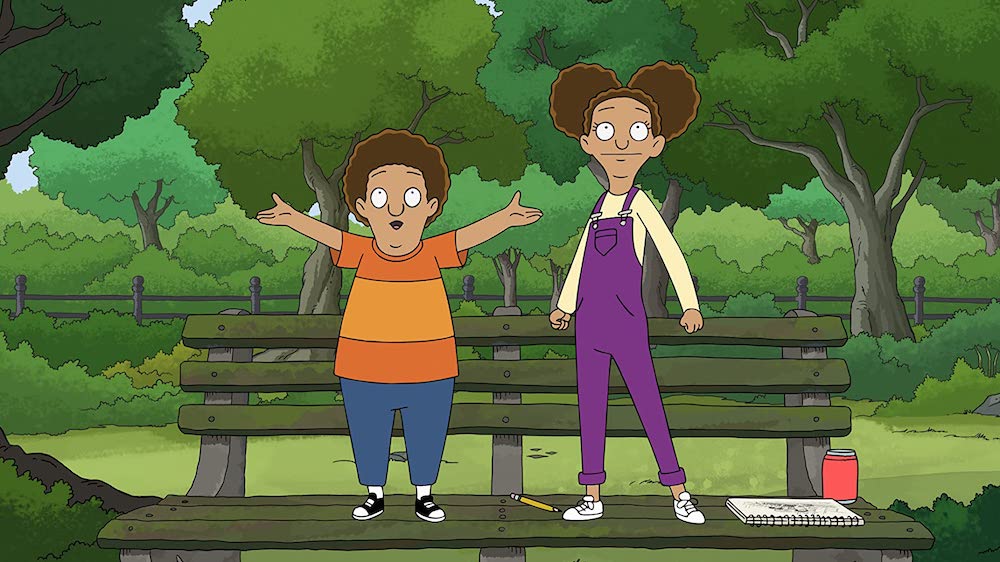 Attention boys and girls and squirrels…this episode of Central Park is nuts. Owen (Leslie Odom Jr.) and Cole (Tituss Burgess) decide to go squavenger hunting…y'know…hunting for squirrels. This father-son bonding is weird but sweet (and it includes some clashes of the squirreliest kind). Meanwhile Molly (Kristen Bell) schools Paige (Kathryn Hahn) at chess and she's so totally not a sore loser…nope not at all. So Molly takes her talents to the big leagues AKA the chess tables in the park. But the innocent shenanigans will have to wait because Bitsy Brandenham (Stanley Tucci) is slinking around with a Chicago-esque number to soundtrack her dubious plans. Ooh, it's delicious. Speaking of Broadway style numbers, you'll want to bust out your air guitar when the parents take center stage for a rocked out anthem about being genius (because that's what this show truly is). 
New episodes of Central Park hit Apple TV+ every Friday.
From Apple TV+:
In this animated musical comedy, Owen Tillerman and his family live an unconventional life in New York's bustling Central Park, which Owen manages.
Now, they'll have to fend off a wealthy hotel heiress who wants to turn the park
into condos.
—
Snowpiercer
"These Are His Revolutions" – Season 1, Episode 8
Sun July 5 – 9PM
On TNT
Snowpiercer airs on TNT on Sunday.
From TNT:
Revolution has finally come. As Layton leads the lower classes forward in armed rebellion, Melanie's house of cards collapses.