This week: Sasquatch, Cruel Summer, Life in Color with David Attenborough, Stowaway, Rutherford Falls, Shadow and Bone,
The Nevers
Sasquatch
Season 1
Tues April 20
On Hulu
Sasquatch comes to Hulu tomorrow.
From Hulu:
While visiting a pot farm in Northern California in 1993, investigative journalist David Holthouse heard a story that still haunts him: On a nearby farm three men were torn limb from limb in a savage Bigfoot attack. Sasquatch follows David as he revisits the Redwoods 25 years later, in search of any evidence that might lead to the truth of what happened that night. As he pulls at the threads of this story he'll be taken down a path that's far more terrifying than anyone would have imagined.
—
Cruel Summer
Series premiere
Tues April 20 – 9PM
On Freeform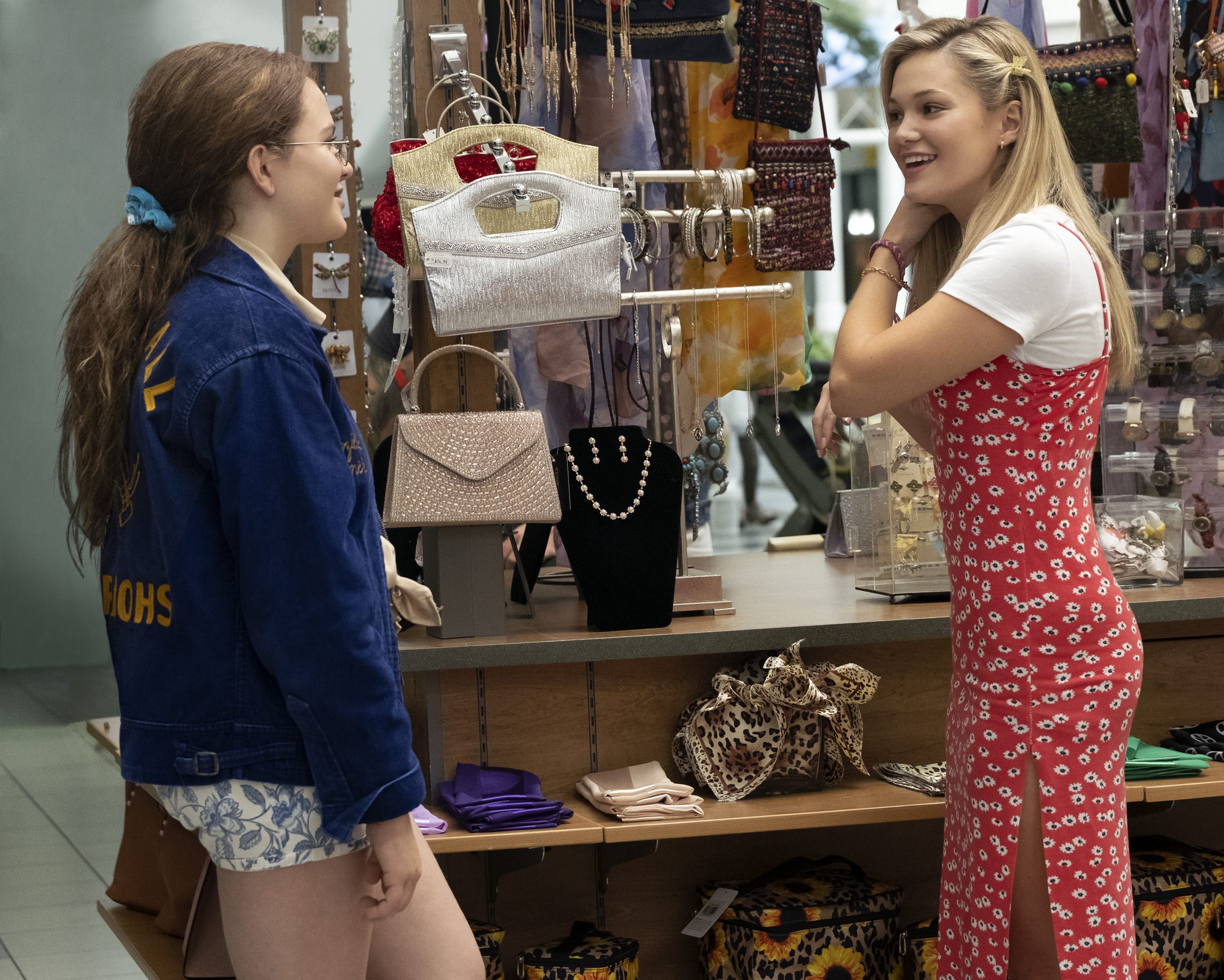 Photo: Freeform/Bill Matlock
It's amazing how quickly things can change. Cruel Summer examines a small town that is shaken when a high school girl goes missing. The series splits its time over three years, following the lives of two teens. Kate (Olivia Holt) is a popular and charming teenager who cares deeply about others. Jeanette (Chiara Aurelia) is a shy and nerdy girl who doesn't quite fit in but desperately wants to. When Kate goes missing, Jeanette sees it as an opportunity to take over Kate's life, taking up her place in the high school social hierarchy, dating her boyfriend, and leading her friendship group. When Kate is rescued, she spills some secrets about Jeanette that turns her world upside down—is it justice or is there something more to it?
Cruel Summer draws you in through each interwoven timeline, building up the questions until you're on the edge of your seat and dying to know what really happened. You'll get to know both Kate and Jeanette separately and through their interactions with each other as the show builds a case for and against both girls. Who do you believe? You'll have to watch and figure that out for yourself…
Cruel Summer debuts on Freeform tomorrow.
From Freeform:
Taking place over 3 summers in the 90s when a popular teen goes missing, and a seemingly unrelated girl transforms from a sweet and awkward outlier to the most popular girl in town, eventually becoming the most despised person in America.
—
Life in Color with David Attenborough
Season 1
Thurs April 22
On Netflix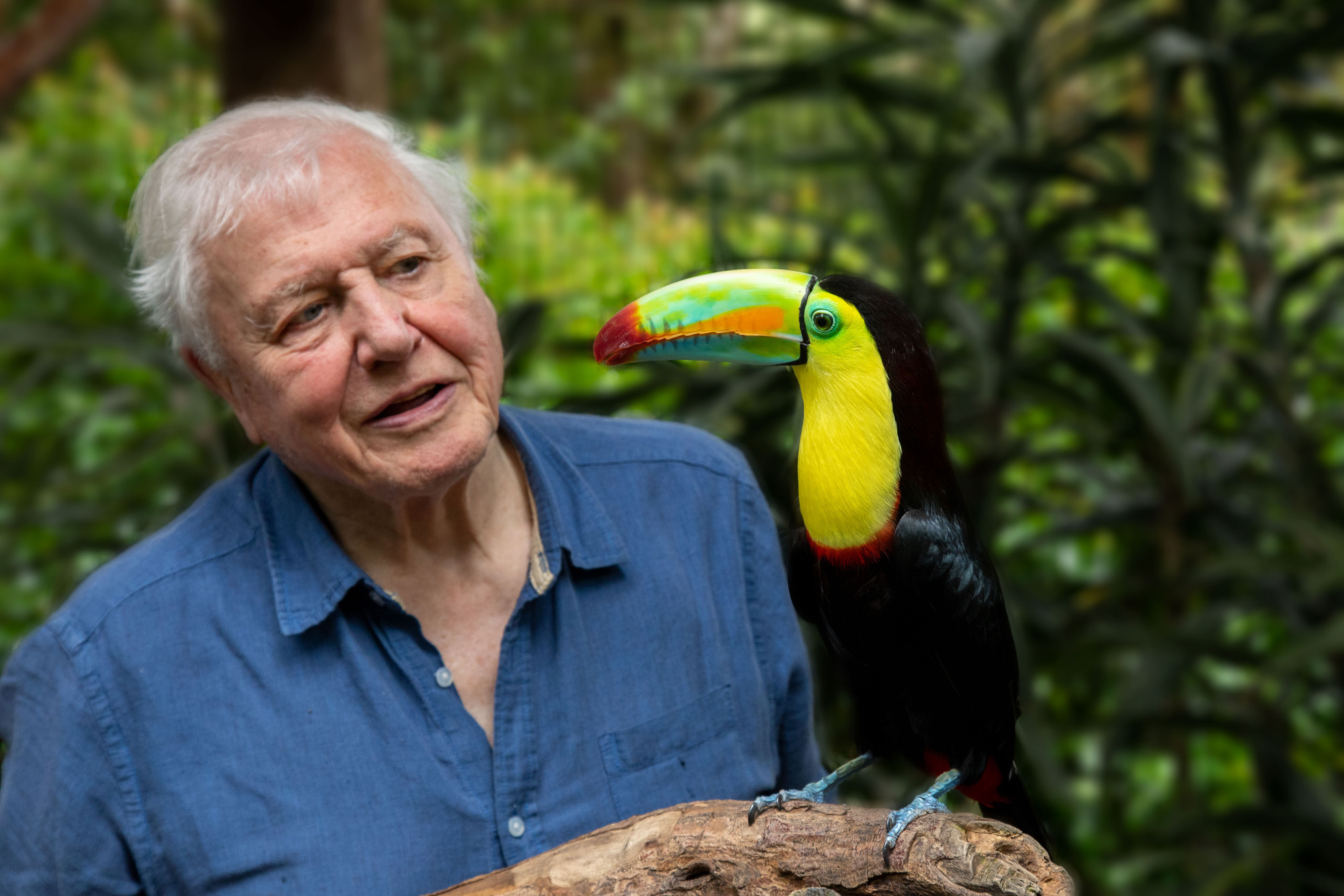 Photo: Gavin Thurston via BBC / Netflix
David Attenborough has an incredible power to simultaneously educate and soothe you. In his latest documentary, releasing in celebration of Earth Day, he examines the use of color in the animal kingdom. From attracting a mate to warding off predators, creatures great and small don't just look amazing to our eyes, their shades of rainbow are crucial to survival. Life in Color uses all-new camera technology created specifically for this series to enable us to see colors that would otherwise be invisible—how cool is that? Settle in and let Sir David enthral you once again with fascinating facts and stunning shots of animals living both close to home and worlds away.
Watch Life in Color with David Attenborough on Netflix on Thursday.
From Netflix:
Premiering this Earth Day, in a stunning new three-part series, David Attenborough travels the world from the rainforests of Costa Rica to the snowy Scottish Highlands to reveal the extraordinary and never-before-seen ways animals use color. Using revolutionary camera technology created specifically for this series, viewers will experience how colors invisible to the human eye play a vital role in animal interactions. From the seemingly magical ultraviolet signals on a butterfly's wings to the surprising yet crucial purpose behind a Bengal tiger's stripes, a hidden world of color is waiting to be discovered.
—
Stowaway
Thurs April 22
On Netflix
Stay tuned for our review!
Stowaway hits Netflix on Thursday.
From Netflix:
On a mission headed to Mars, an unintended stowaway accidentally causes severe damage to the spaceship's life support systems. Facing dwindling resources and a potentially fatal outcome, the crew is forced to make an impossible decision.
—
Rutherford Falls
Series premiere
Thurs April 22
On Peacock
Stream Rutherford Falls on Peacock on Thursday.
From Peacock:
RUTHERFORD FALLS is a comedy about two lifelong best friends, Nathan Rutherford (Ed Helms) and Reagan Wells (Jana Schmieding), who find themselves at a crossroads – quite literally – when their sleepy town gets an unexpected wakeup call.
—
Shadow and Bone
Season 1
Fri April 23
On Netflix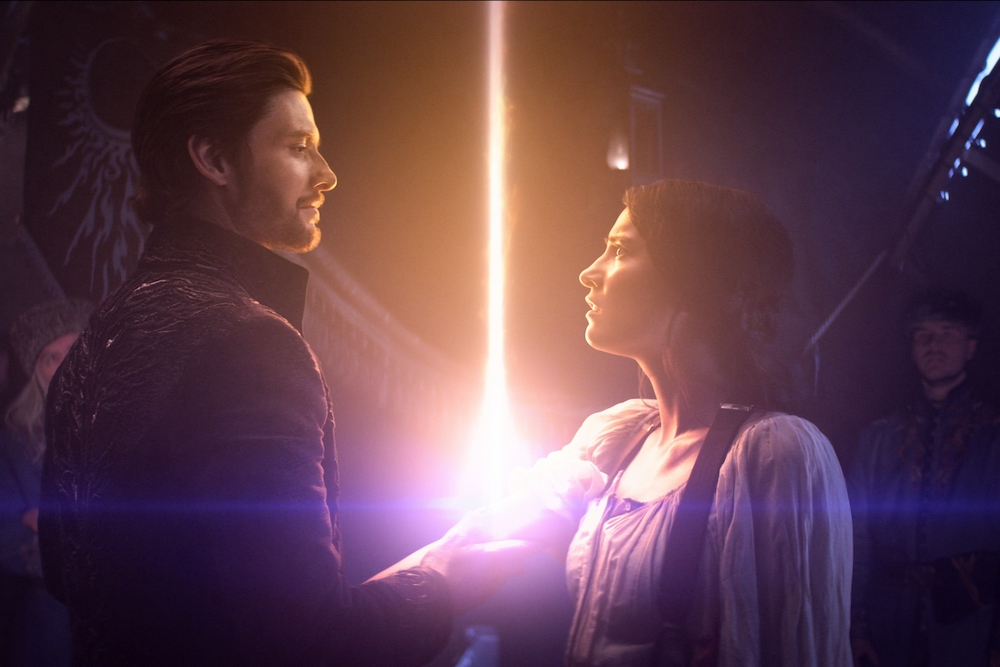 Photo courtesy of Netflix © 2021
Netflix's adaptation of Leigh Bardugo's bestselling Grishaverse novels brings a world of mystery and magic. Shadow and Bone starts off slow, immersing you into its world where magical soldiers known as Grisha struggle to set their lands free. Everything about this tells you it is an E-P-I-C fantasy world as expansive as Game of Thrones—to the point where you're like, "yeah, I get it"—and, unless you're a fan of the books, it struggles at first to give you reasons to care. But it does find its footing after a few episodes, pulling you in through its characters and their dynamics in this ever-changing world. And there are plenty of Easter eggs for fans of the original novels, teasing you with twists and turns new and old. 
Watching leading lady Alina Starkov realize her destiny is the show's first connection to your heart; from there you'll fall in love with the Dregs (from the Six of Crows duology) and their riotous brand of revolution, and you'll watch each relationship with Grisha and human alike blossom until they're bonded forever. Whether you're a Crow Mom or you're looking to escape into a new fantasy world, Shadow and Bone will give you all the fantastical thrills and something-worth-fighting-for drive you'll need.
Watch Shadow and Bone on Netflix on Friday.
From Netflix:
Based on Leigh Bardugo's worldwide bestselling Grishaverse novels, Shadow and Bone finds us in a war-torn world where lowly soldier and orphan Alina Starkov has just unleashed an extraordinary power that could be the key to setting her country free. With the monstrous threat of the Shadow Fold looming, Alina is torn from everything she knows to train as part of an elite army of magical soldiers known as Grisha. But as she struggles to hone her power, she finds that allies and enemies can be one and the same and that nothing in this lavish world is what it seems. There are dangerous forces at play, including a crew of charismatic criminals, and it will take more than magic to survive.
—
The Nevers
"Ignition" – Season 1, Episode 3
Sun April 23 – 9PM
On HBO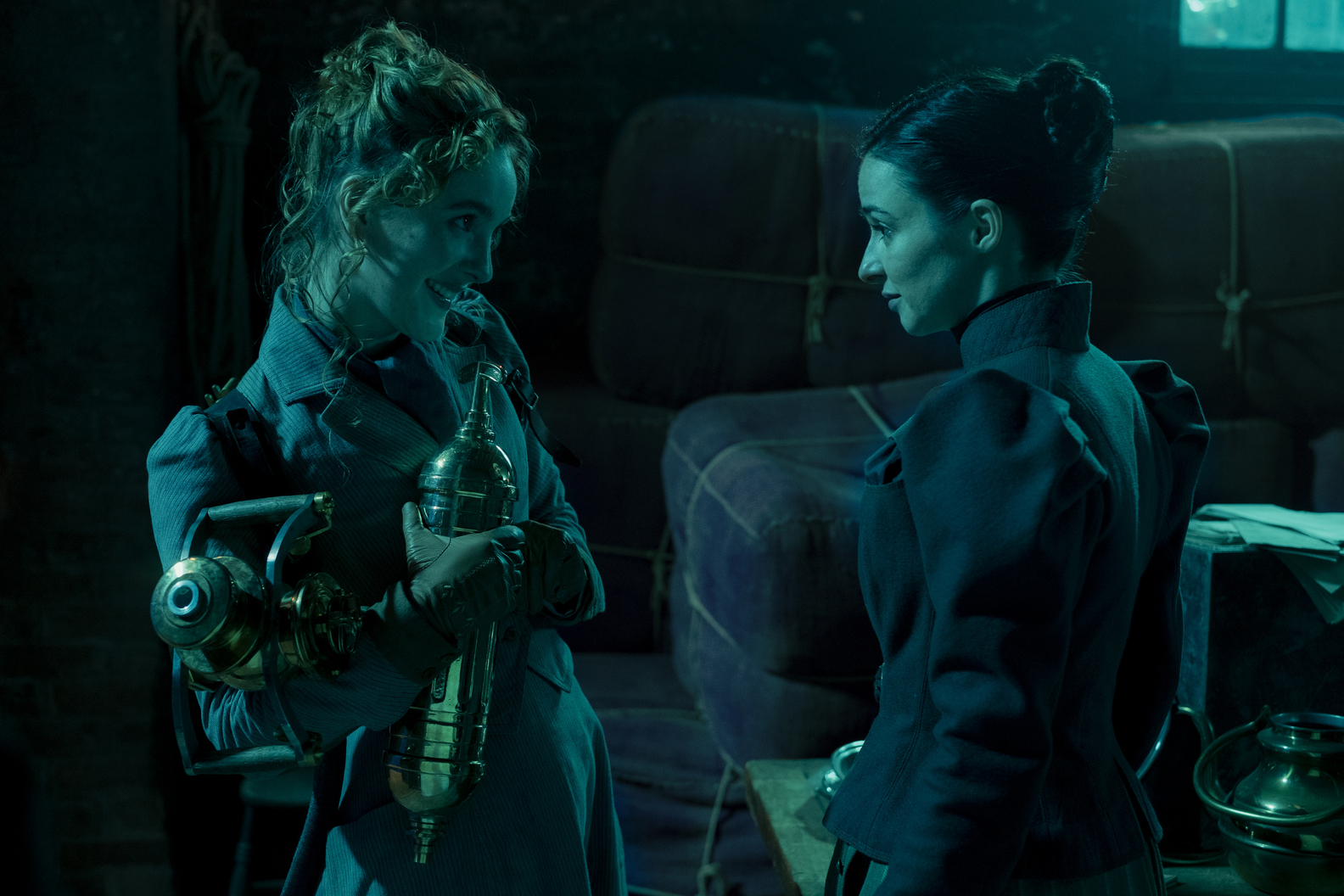 Photograph by HBO / Keith Bernstein
The Nevers is HBO at its best—a lavish period piece with engaging characters and a complex storyline. This show immerses the viewer in a world that is one part history, one part steampunk, and one part superhero and it doesn't let them go! (read N. Renee Brown's review)
The Nevers airs on HBO on Sunday.
From HBO:
Penance (Ann Skelly) creates an amplifier to spread Mary's (Eleanor Tomlinson) hope-inspiring song across the city – but first, Mary (Tomlinson) must find her elusive voice. As danger mounts against her group, Amalia (Laura Donnelly) propositions an unlikely ally and sets out to expand the Orphanage's reach. Swann (James Norton) further entangles Augie (Tom Riley) and Mundi (Ben Chaplin) in his business affairs.