This week: Last Chance U: Basketball, Marriage or Mortgage,
grown-ish, Genera+ion, Cherry, Kid 90
Last Chance U: Basketball
Season 1
Wed Mar 10
On Netflix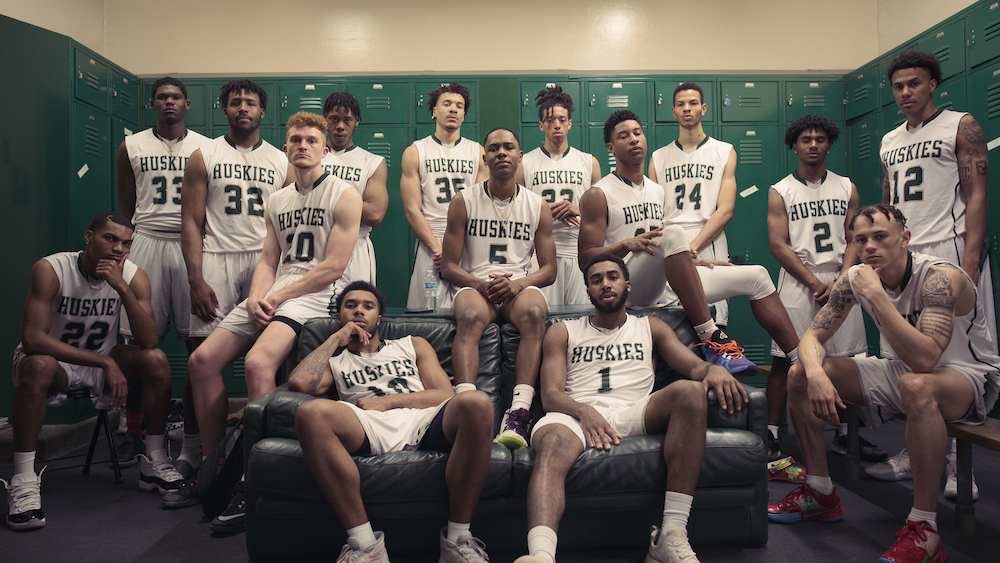 Photo courtesy of Netflix
Last Chance U is back but this time it focuses on basketball, following the East Los Angeles College Huskies (ELAC) as they chase the California state championship. Most of us already know college basketball is highly competitive but this series will take you into the details. You'll meet the players and the team behind them and quickly appreciate the bond they share. It's heartbreaking at times when you see how much each player struggles just to stay in college and on the team. But the series also shows how this team helps push them to the greatness they all deserve. As the Huskies pull together time and time again, you'll find yourself rooting for them as Last Chance U: Basketball reminds you what sports are really all about: The community and the connection.

Last Chance U: Basketball hits Netflix on Wednesday.
From Netflix:
From Greg Whiteley (Cheer) and the team behind Emmy-winning Last Chance U comes LAST CHANCE U: BASKETBALL, an honest, gritty look inside the world of community college basketball. Over the course of eight episodes, viewers will follow the East Los Angeles College Huskies (ELAC) in their high stakes chase to an unprecedented California state basketball championship. Led by passionate head coach John Mosley, the ELAC team is made up of former D1 recruits and powerhouse athletes hustling to prove themselves for a last chance to fulfill their dreams of playing at the next level. But the team is tested as the players battle adversity, inner demons, and emotions on and off the court.
—
Marriage or Mortgage
Season 1
Wed Mar 10
On Netflix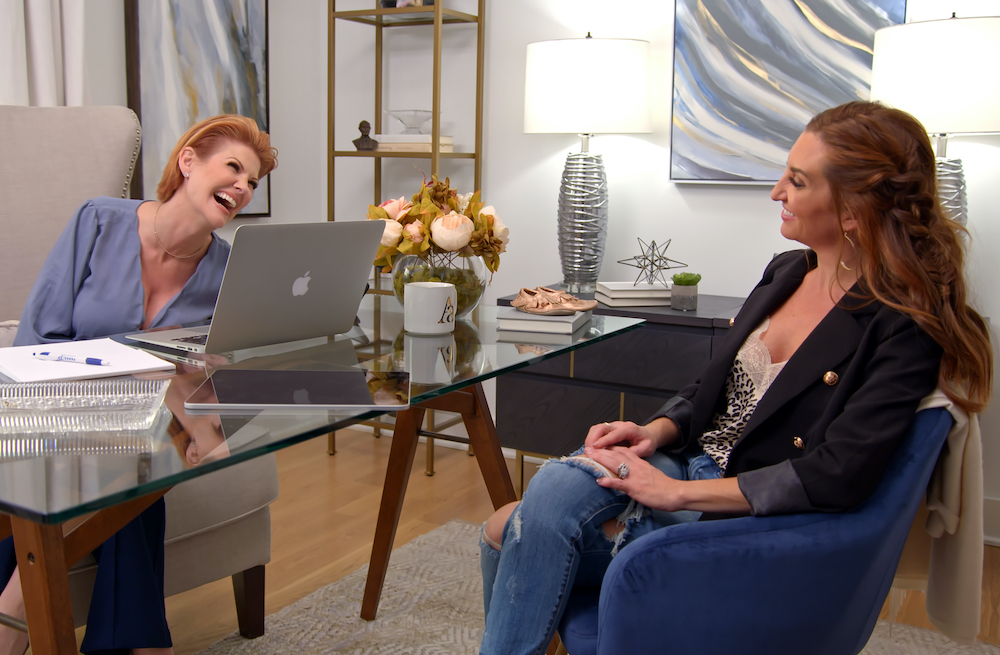 Photo courtesy of Netflix
Marriage or Mortgage is Netflix's show that tells you: Everything is expensive. You wanna get married? You're looking at $30k average for a wedding. You want to buy a house? You're looking at $30k+ for a down payment. Choosing between the two milestones can be tough for couples looking to start their lives together. Enter: Nichole and Sarah, a realtor and a wedding planner pair who go head to head to show each couple what their options are. The couples are shown their dream homes AND their dream weddings and they have to choose between the two. Even if you think it'd be an easy choice for you, just wait until you see what Nichole and Sarah can do. Settle in with a glass of red and get ready to plan your own wedding…no wait, home…no wait…okay, you decide!
Watch Marriage or Mortgage on Netflix on Wednesday.
From Netflix:
Married or single, we've all heard it. "You could buy a house for the price of that wedding!" But have you ever stopped to think, what if you actually did? Nashville-based wedding planner Sarah Miller and real estate agent Nichole Holmes are here to help couples make this decision. Sarah, a hopeless romantic who spared no expense planning her own wedding, evidently shares the same sentiment as many of her brides and grooms…your wedding day is the most important and happiest day of your life, and the memories you make are priceless. But when you ask twice-divorced Nichole, if it doesn't make dollars it doesn't make sense! Nichole will tell you that a set of sparkling new house keys is the most romantic (and practical!) decision any couple can make. Sarah and Nichole will come armed with their strong opinions and best sales strategies to win a newly engaged couple over to their side.
—
grown-ish
"All in Love is Fair" Season 3, Episode 16
Thurs Mar 11 – 8PM
On Freeform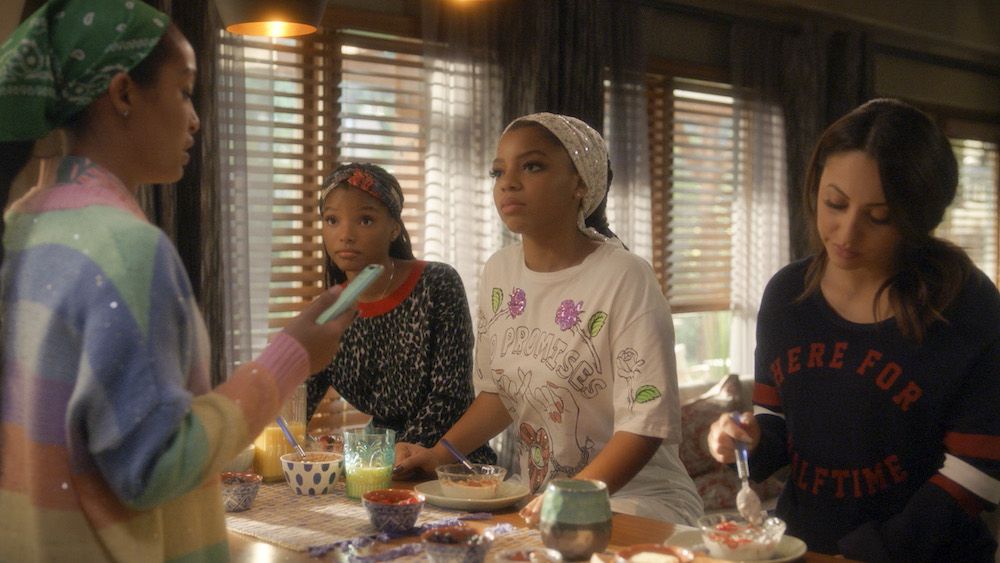 Photo: Freeform
It finally happened: Zoey (Yara Shahidi) and Aaron (Trevor Jackson) took things to the next level. But the morning after is every shade of awkward. It turns out they have a lot to talk about and a lot of decisions to make—are they on the same page? Zoey has to face the consequences of her actions (which the girl could use more often, just sayin'). Getting together is something they've both been thinking about for a long time—but they're not the only ones thinking about the future. The twins deal with the fallout of being split up for The Olympics. How are they supposed to cope when only one of them is achieving their dreams? Grown-ish gets deep in its feelings and once again forces its characters to make choices that may not be healthy or right but will put them on some new paths.
grown-ish airs on Freeform every Thursday.
From Freeform:
Zoey wrestles with the status of her relationship with Aaron. Sky and Jazz return from the Olympic trials and struggle to say goodbye.
—
Genera+ion
Season 1
Thurs Mar 11
On HBO Max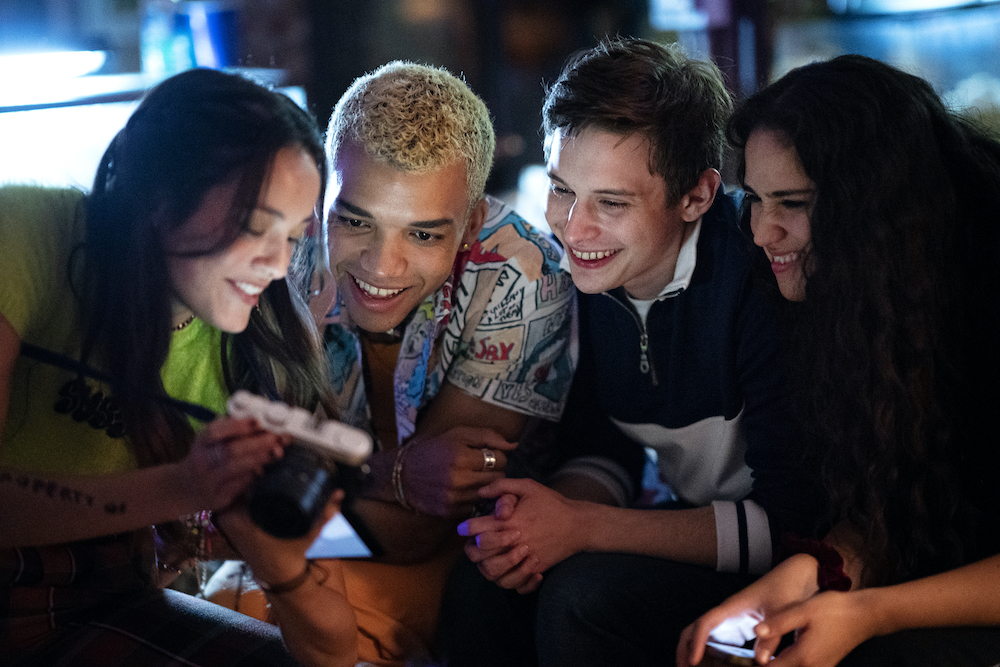 Photograph by Jennifer Clasen / HBO Max
Here on Genera+ion, this new series on HBO Max, we have what feels like a nice mix of the things you like from a show like Euphoria and CW/Freeform type shows. While it doesn't go as far as Euphoria, it's different enough to set it apart. We follow a group of LGBTQIA+ kids at high school, usually leading off with Chester (Justice Smith). Smith really gets to let go with his performance of the super extroverted, out and proud gay kid, who's also a star water polo athlete. A lot of the action of the pilot and second episode have him as the center of the universe of this band of kids. Smith seems to be having so much fun in this role, it's the freest I've ever seen him on screen and he has even more charisma here than he did on, the sadly short-lived, The Get Down. (read our review)
Genera+ion debuts on HBO Max on Thursday.
From HBO Max:
genera+ion follows a group of high school students whose exploration of modern sexuality (devices and all) tests deeply entrenched beliefs about life, love and the nature of family in their conservative community.
—
Cherry
Fri Mar 12
On Apple TV+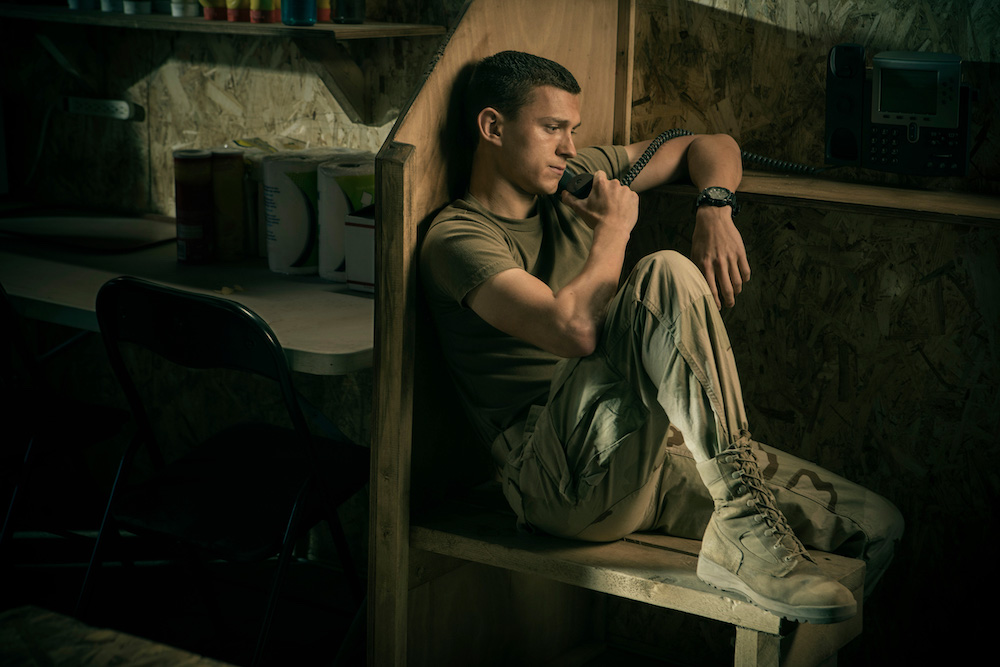 Photo © Apple Originals
Let's start with a rant: I'm low-key annoyed at Cherry as I'm writing this. Thinking about this film again, it just doesn't work for me and honestly feels like a waste of my time. Cherry doesn't know what it wants to be. It's like when you ask a person what they want to eat and they can't make up their mind, so you end up not getting anything. You're frustrated with that one vein popping on your head like in anime. (read our review)
Cherry hits Apple TV+ on Friday.
From Apple TV+:
"Cherry" follows the wild journey of a disenfranchised young man from Ohio who meets the love of his life, only to risk losing her through a series of bad decisions and challenging life circumstances. Inspired by the best-selling novel of the same name, "Cherry" features Tom Holland in the title role as an unhinged character who drifts from dropping out of college to serving in Iraq as an Army medic and is only anchored by his one true love, Emily (Ciara Bravo). When Cherry returns home a war hero, he battles the demons of undiagnosed PTSD and spirals into drug addiction, surrounding himself with a menagerie of depraved misfits. Draining his finances, Cherry turns to bank robbing to fund his addiction, shattering his relationship with Emily along the way. Brought to the screen in bold, gritty fashion by visionary directors Anthony and Joe Russo, "Cherry" is a darkly humorous, unflinching coming-of-age story of a man on a universal quest for purpose and human connection.
—
Kid 90
Fri Mar 12
On Hulu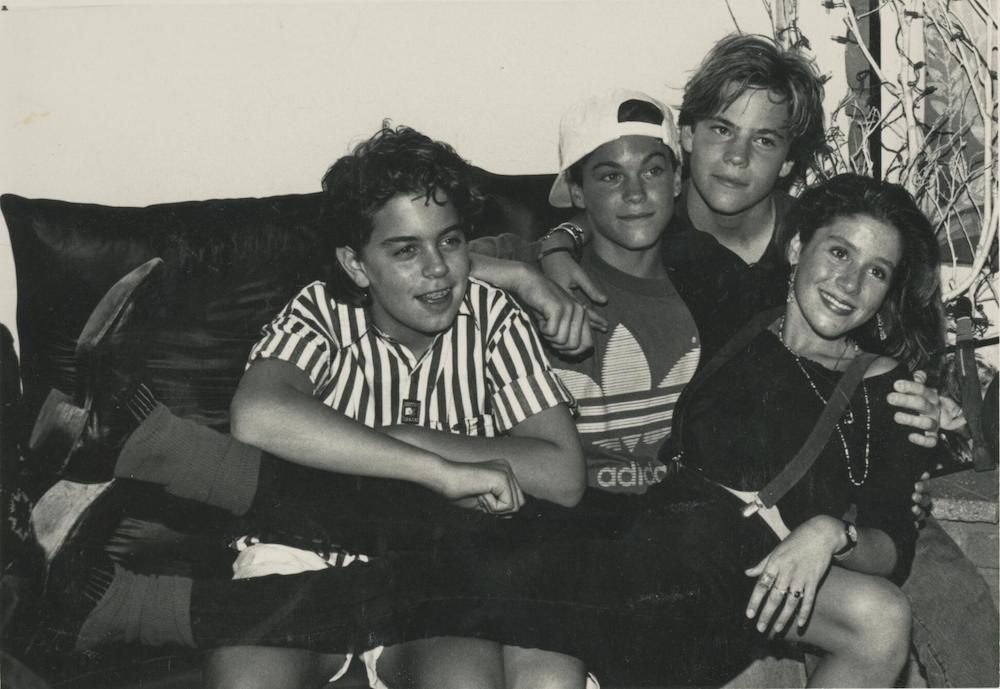 Photo courtesy of Soleil Moon Frye
Growing up is hard enough; growing up in the spotlight must be hell. Fresh off the Framing Britney Spears documentary, Hulu is now handing the mic to Soleil Moon Frye for a retrospective on her life as a child star. And gosh, it'll make your heart ache for her and for those around her. Punky Brewster catapulted Soleil into stardom but she faced a lot of difficulties after the show ended, including being judged and sexualized over her body from a young age, her problems with alcohol and drugs, and losing loved ones to addiction and mental health issues. She may have appeared to live the Hollywood lifestyle but there was so much going on outside of the spotlight.
Kid 90 shares footage that Soleil shot during her teenage years, coupled with stories of her days after Punky Brewster. It's heartbreaking and hard to watch her open up about events in her life that she has never talked about publicly before. The pain she went through as someone who wanted to live life fully but was often pushed too far—it still feels raw even after all this time. You'll be left disgusted at the media, society, and the TV & movie networks over their horrific treatment of Soleil—who was only a child at the time—and how that treatment has had long-lasting effects on her mental health. Kid 90 will also give you new depths of admiration for Soleil for surviving it all and figuring out how to love herself, and for being strong enough to share her life with us in all its highs and lows, in this poignant and incredibly moving documentary.
Kid 90 comes to Hulu on Friday.
From Hulu:
As a teenager in the '90s, Soleil Moon Frye carried a video camera everywhere she went. She documented hundreds of hours of footage and then locked it away for over 20 years. After all this time, kid 90 unlocks the vault and presents a true time capsule of a group of friends growing up in Hollywood and New York City in the '90s, balancing childhood and fame pre-internet and social media explosion. It is a deeply personal coming-of-age story that explores how "sometimes we need to look back to find our way forward." Soleil is joined by lifelong friends and fellow child stars who provide commentary on growing up in the '90s; including David Arquette, Stephen Dorff, Balthazar Getty, Mark-Paul Gosselaar, Brian Austin Green, Tori Leonard, Heather McComb and more.