This week: This Is Us, Marc Maron: End Times Fun, On My Block, Dirty Money, The Bold Type, Westworld
This Is Us
"New York, New York, New York" – Season 4, Episode 16
Tues Mar 10 – 9PM
On NBC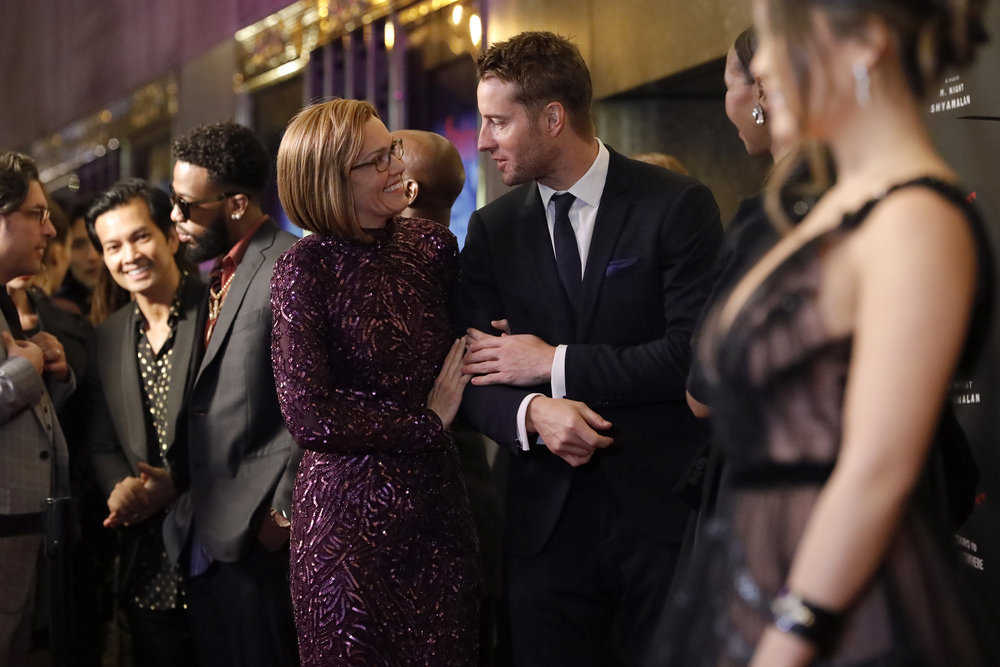 The Pearsons are headed to New York! While we all love a good road trip—especially when it means we get stories from the Big Three's teenage years—This Is Us is gearing up to tinge those happy memories with sadness. That emotional mix comes from the future timeline in the form of Rebecca (Mandy Moore) and Kevin (Justin Hartley). Rebecca asks to accompany Kevin as his date on the red carpet for the premiere of his upcoming movie. It's a sweet gesture but behind the flash of New York City lights there's a struggle happening. A rift is growing between Kevin and Randall (Sterling K. Brown), made wider by their differing opinions on taking care of their mom. It hurts to see it. They both care so deeply about her that their clash won't ever truly end. With what we now know about Rebecca's health, this rift is going to hit you even harder.
Catch This Is Us on NBC every Tuesday.
From NBC:
The Pearsons visit New York City.
—
Marc Maron: End Times Fun
Tues Mar 10
On Netflix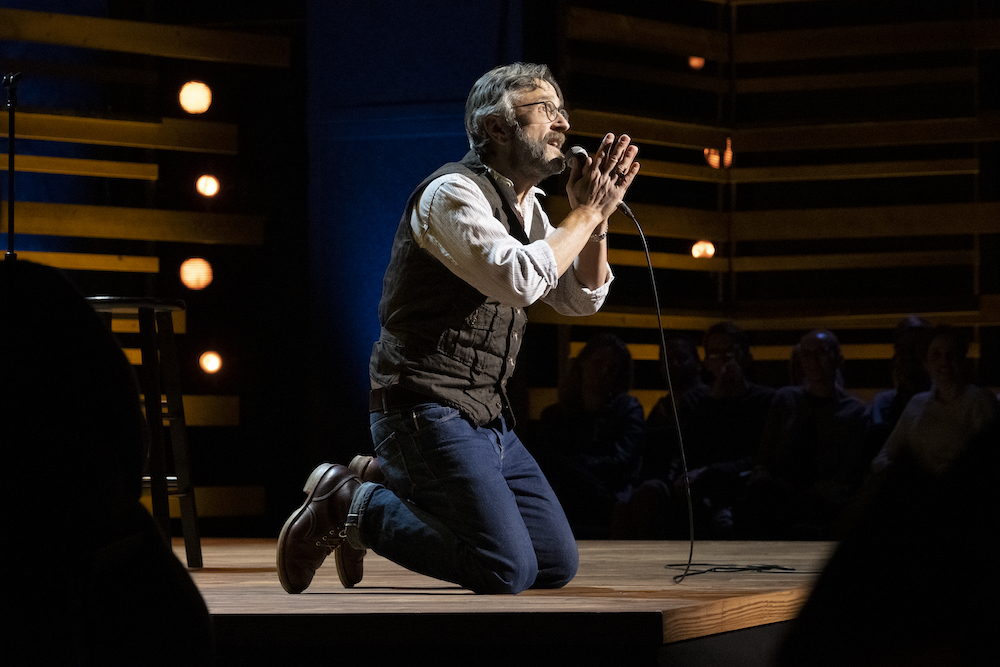 It's the end of the world as we know it (and we feel fine). That's because Marc Maron is here to take us through the apocalypse with his signature style of hot takes. From stories about the Avengers becoming a religion to his obsessive need to take vitamins because the internet said so, he takes on pop culture and modern beliefs to make light of what feels like the end of the world with every new headline. It couldn't be any more of a timely escape—by leaning into the world's problems Maron makes fun of them so you can laugh for a few minutes and not feel the usual sense of panic.
Marc Maron: End Times Fun debuts on Netflix tomorrow.
From Netflix:
'The lizard portal is open and day coyotes are among us,' says comedy legend and hit podcast host Marc Maron. The end is near in Marc Maron's newest Netflix original stand-up special, End Times Fun. In his signature style of raw, honest and thought-provoking comedy, Marc touches on trying to 'stay woke,' the importance of taking Turmeric, life before cell phones, and vaccinating children against measles, mumps and Marvel movie fans.
—
On My Block
Season 3
Wed Mar 11
On Netflix
Listen to our thoughts on S3 on the latest Geek Girl Riot!
On My Block returns to Netflix on Wednesday.
From Netflix:
They thought life was about to return to what passes for normal in Freeridge, but the stakes just got even higher. On My Block, co-created by Lauren Iungerich (Awkward) and Eddie Gonzalez & Jeremy Haft (All Eyez On Me), is a coming of age comedy about four bright and street-savvy friends navigating their way through the triumph, pain and the newness of high-school set in the rough inner city.
—
Dirty Money
Season 2
Wed Mar 11
On Netflix
Dirty Money is back on Netflix on Wednesday.
From Netflix:
Netflix's critically-acclaimed investigative series Dirty Money, from Academy Award-winning filmmaker Alex Gibney's Jigsaw Productions, returns for a second season on Wednesday, March 11. Dirty Money provides an up-close and personal view into untold stories of scandal, financial malfeasance and corruption in the world of business. This season offers a look inside Jared Kushner's real estate empire, the Wells Fargo banking scandal and Malaysia's 1MDB corruption case.
—
The Bold Type
"Stardust" – Season 4, Episode 8
Thurs Mar 12 – 9PM
On Freeform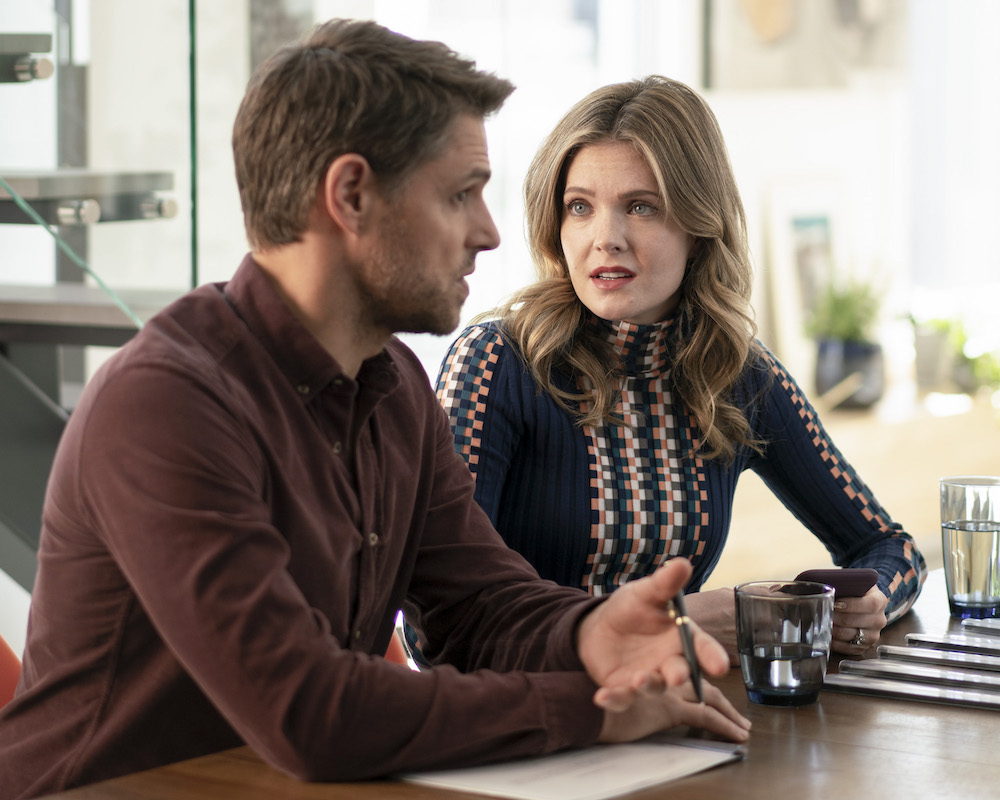 What does your star sign say about you?The Bold Type is about to get you believing in fate and love which will leave you starry-eyed. Kat (Aisha Dee) gets pulled in to work with Adena (Nikohl Boosheri) on an issue that's bigger than their problems. Richard (Sam Page) comes home to surprise Sutton (Meghann Fahy) but she's still stressed out over disappointing Oliver (Stephen Conrad Moore). They try to plan their wedding which has unexpected results. Jane (Katie Stevens) introduces Ryan (Dan Jeannotte) to her big brother who seems to have life all figured out…until some old issues resurface which leaves them all re-examining where they stand. And Jacqueline (Melora Hardin) decides to ignore what's written in her stars and take some risks. "Stardust" has a fresh and super cute setup that gets the characters out of their comfort zones while inspiring you to make a change in your life (if the stars tell you to, that is).
The Bold Type is on Freeform every Thursday.
From Freeform:
Jane is overjoyed when her brother Evan comes to town, and she introduces him to Ryan. Adena turns to Kat for help in dealing with RJ, which causes more trouble between Kat and the board. Richard returns from San Francisco, allowing him and Sutton to dive into wedding plans.
—
Westworld
"Parce Domine" – Season 3 premiere
Sun Mar 15
On HBO
Westworld returns to HBO on Sunday.
From HBO:
If you're stuck in a loop, try walking in a straight line.