This week: Pooch Perfect, Godzilla vs. Kong, Creepshow, Worn Stories, Prank Encounters, Manifest, The Serpent, Zoey's Extraordinary Playlist
Pooch Perfect
Series premiere
Tues Mar 30 – 8PM
On ABC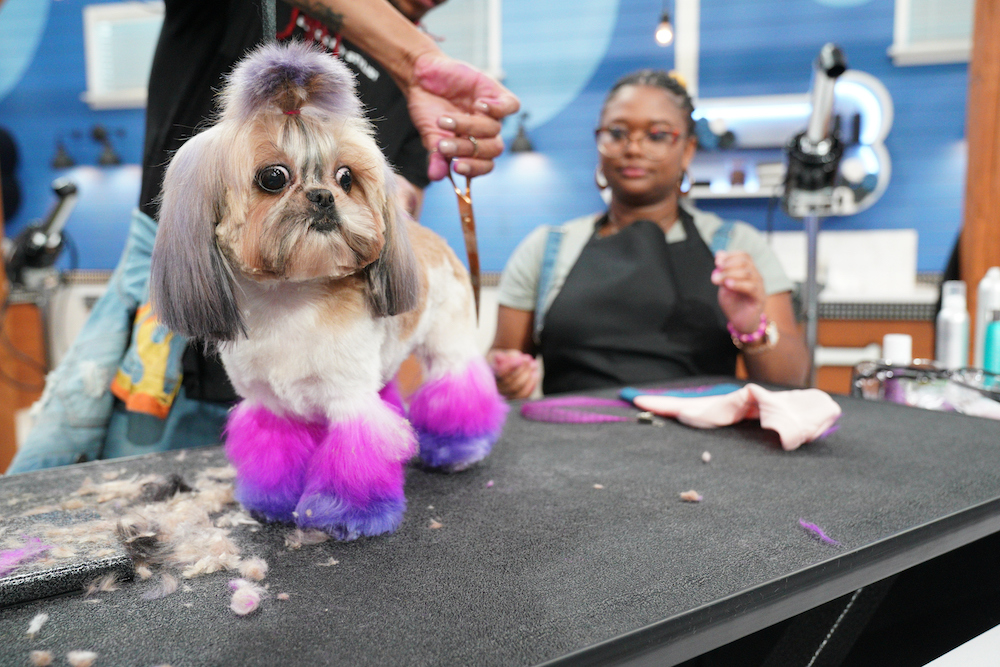 Photo: ABC/Christopher Willard
Pooch Perfect isn't quite a dog-remake of Pitch Perfect BUT it does star Rebel Wilson—and it's pretty cute too. The dog grooming competition challenges contestants to wow the judges with their styling skills, telling stories with their pup's fur and showing them off as they walk the cat dogwalk (yup). Which means some wild & hairy experiments—from turning dogs into other animals (stripes and all) to shaving in hearts as a symbol of puppy love. Prepare for plenty of poochy puns, fun color commentary from Wilson, and sweet tales of the bonds each dog & their human share, in this pretty pawsome show.
Pooch Perfect comes to ABC tomorrow.
From ABC:
The series premiere features the 10 grooming teams facing off in this week's Immunity Puppertunity challenge, where groomers must turn a muddy mess of a dog into a prized pooch inspired by their "heart dog," to stay safe from elimination. Then, in the Ultimutt Challenge showdown, teams must "unleash the beast" in their dog by transforming it into an entirely different animal. They will showcase their work on the glamorous dogwalk in front of judges Lisa Vanderpump, Dr. Callie Harris and Jorge Bendersky, who will vote on Best in Show and then send one team home with their tail between their legs.
—
Godzilla vs. Kong
Wed Mar 31
On HBO Max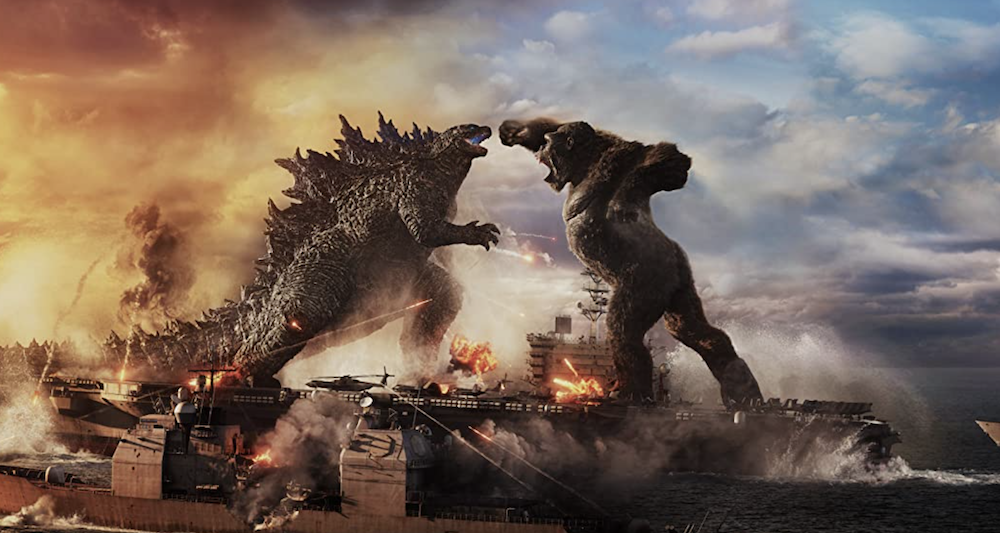 Photo courtesy of Warner Bros.
Now, what does anyone need to say to set up Godzilla vs. Kong? From the start of the Legendary MonsterVerse this film has been the end goal. Out of all the sudden movie universe restructuring post MCU, this franchise is the only one that has actually completed as intended. The only goal of Godzilla vs. Kong (they ain't putting respect on King Kong's name in the title, just to let you know) is to have as much screen time of the two Titans—remember in these Western movies they aren't called Kaiju—knucking and bucking and ready to fight. (read Julian Lytle's review)
Godzilla vs. Kong hits HBO Max on Wednesday.
From Warner Bros:
Legends collide in "Godzilla vs. Kong" as these mythic adversaries meet in a spectacular battle for the ages, with the fate of the world hanging in the balance. Kong and his protectors undertake a perilous journey to find his true home, and with them is Jia, a young orphaned girl with whom he has formed a unique and powerful bond. But they unexpectedly find themselves in the path of an enraged Godzilla, cutting a swath of destruction across the globe. The epic clash between the two titans—instigated by unseen forces—is only the beginning of the mystery that lies deep within the core of the Earth.
—
Creepshow
Season 2 premiere
Thurs April 1
On Shudder & AMC+
Creepshow returns to Shudder and AMC+ on Thursday.
From AMC:
Hit anthology series from showrunner Greg Nicotero (The Walking Dead), based on George A. Romero's iconic '80s classic, features twisted tales of monsters, the supernatural and the unexplained that live up the franchise's famous tagline, "the most fun you'll ever have being scared."
—
Worn Stories
Series premiere
Thurs April 1
On Netflix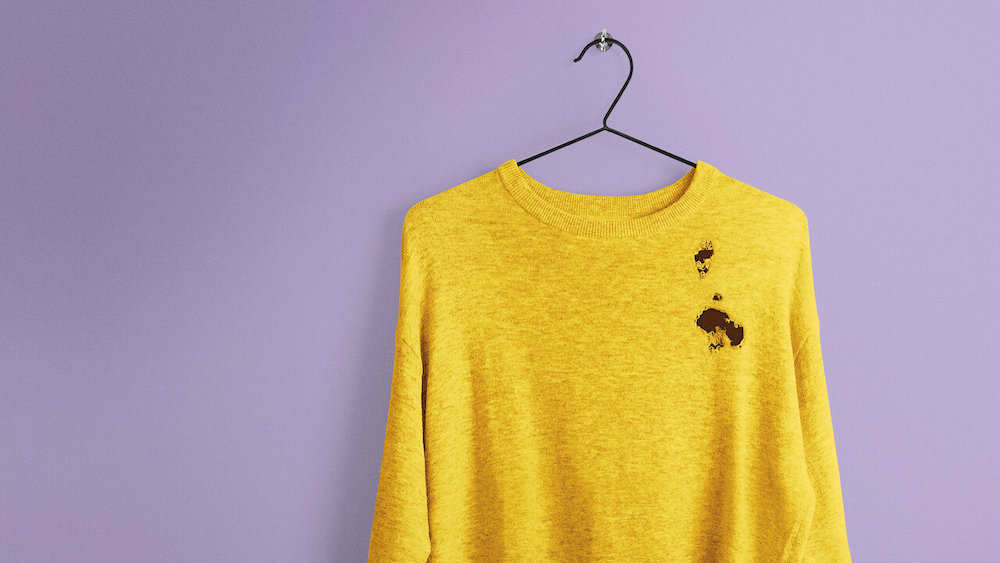 Photo courtesy of Netflix
Remember that month when we all cleaned out our closets after watching Marie Kondo? Well, Worn Stories is here to explore something similar—our connection to certain clothes. Based on the best-selling book by Emily Spivack, each episode meets people from all walks of life and shares their life stories through the clothes they are most attached to. Whether it's because they bring you comfort or allow you to feel more confident, clothes (or lack thereof) can be empowering and encourage a sense of community and identity. Worn Stories doesn't judge, it only offers an exploration of what clothing means through the memories wrapped up in the fabric, with a little bit of whimsy to get you smiling. Next time you think you should really throw out that old ratty hoodie, think about the stories attached to it and remember why you loved it in the first place.
Stream Worn Stories on Netflix on Thursday.
From Netflix:
WORN STORIES opens the closets of a diverse group of people to reveal a treasure-trove of tales about the meaning behind articles of clothing. Be it a pair of boots symbolizing survival, a dress that's come to stand for recovery, or a uniform that reaffirms an identity, the series illuminates the lives of the wearers through stories about cherished articles of clothing. By turns funny, tragic, poignant, and celebratory, each episode is organized by theme and features a mix of interviews from cultural figures and talented storytellers. Animated sequences and archival footage help bring these touching yarns to life. WORN STORIES is a Netflix Original Documentary Series in association with Emily Spivack, Jenji Kohan, Tremolo Productions and Tilted Productions.
—
Prank Encounters
Season 2
Thurs April 1
On Netflix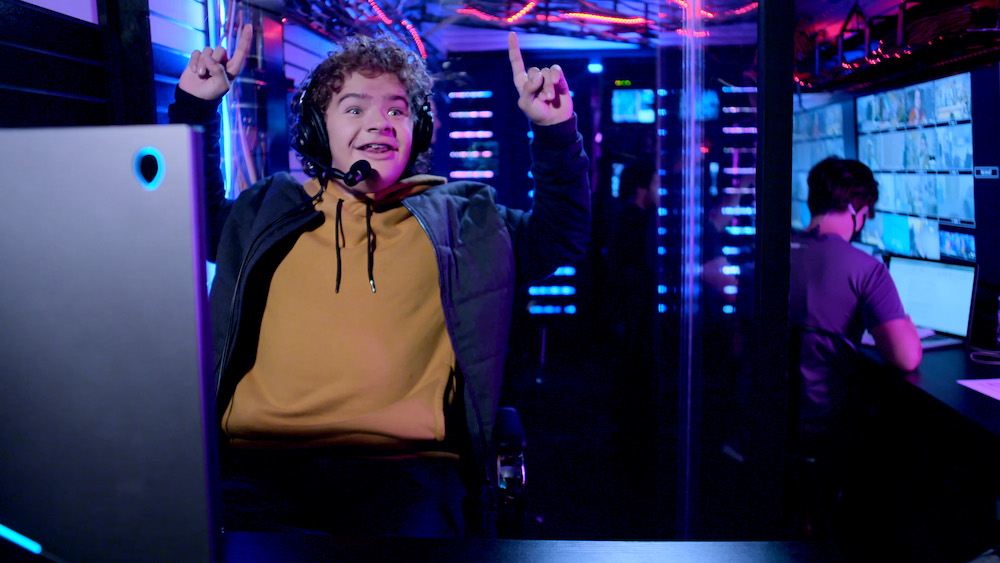 Photo courtesy of Netflix © 2021
Gaten Matarazzo loves to cause chaos. He's back at it with another season of Prank Encounters, where he plays pranks on unsuspecting people with a shock-horror twist. From haunted family mansions to zombified cryogenic freezers, there are plenty of jump-scares and weirdness to get you equally thrilled and chilled, soundtracked by Gaten's squeals of delight. He's having the most fun and we're totally here for it.
Prank Encounters is back on Netflix on Thursday.
From Netflix:
Hosted by Gaten Matarazzo (Stranger Things), each episode of this terrifying and hilarious prank show takes two complete strangers on the surprise ride of a lifetime. It's business as usual until their paths collide and their one-day assignments turn into supernatural surprises. Where fear meets funny, Prank Encounters is the most elaborate hidden camera prank show ever devised.
—
Manifest
"Tailfin" – Season 3 premiere
Thurs April 1 – 8PM
On NBC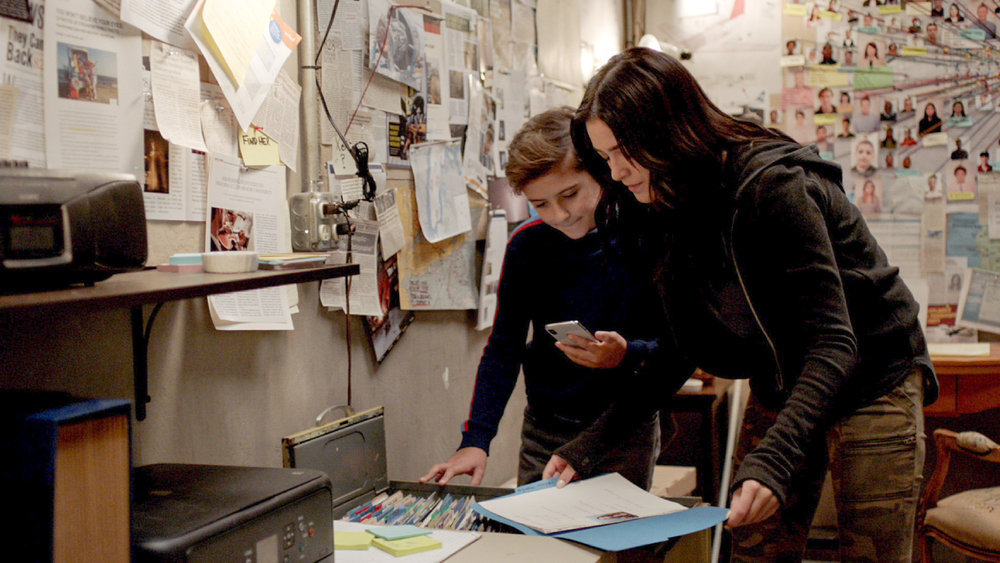 Photo: NBC
It's been a year since the passengers of the missing Flight 828 suddenly reappeared. But they're still searching for answers. When an intense calling hits the 828 group about another unknown passenger, they head on a desperate mission to connect the dots. The tension in this episode gets even more frantic when the tailfin of the missing plane wreckage is dredged up from the bottom of the ocean, which raises even more questions than answers…especially when that tailfin seems to have a strange power of its own. Manifest feels tantalizingly close to figuring things out but we know the show will keep us in suspense for a while longer as there are still a lot of passengers' stories to tell. And the series finds ways of forging new connections with everyone this plane once carried, until you're just as invested as they are into figuring out what really happened on that fateful day.
Manifest returns to NBC on Thursday.
From NBC:
Ben heads on an international mission with Vance to seek a clue in hopes of finally unlocking the mystery of Flight 828. An intense calling leads newlyweds Michaela and Zeke on an adventure of their own. A guilt-ridden Saanvi attempts to forget her past sins by starting a new chapter. Jared's interest is piqued by an intriguing stranger.
—
The Serpent
Season 1
Fri April 2
On Netflix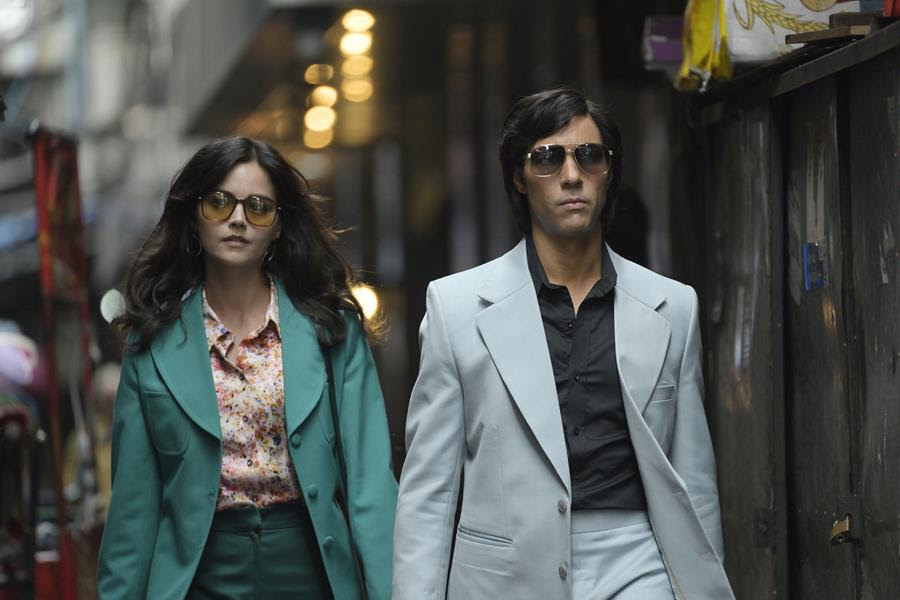 Photo courtesy of Netflix
Much like its name, The Serpent moves slowly, hypnotizing you with quiet conversations and vibrant settings. You'll find yourself enthralled by Charles Sobhraj (Tahar Rahim), the con artist at the center of this series—based on the notorious real life criminal who worked his way across South Asia in the 70s—who's a thief and a killer, stalking his victims with an all-too-believable charm and drugging them when they let their guard down. And you'll be just as drawn in by his girlfriend Marie-Andrée Leclerc (Jenna Coleman) who is equal parts fascinated and terrified by him. The humid, effervescent settings of the South Asian "hippie trail" in the 1970s take center stage as Charles and Marie-Andrée (as her alias Monique) claim their victims. And the police are always a few steps behind, trying to close the gap—but you find yourself wondering who you should be rooting for in this slow burn crime drama that at times turns into a murderous thriller.
The Serpent hits Netflix on Friday.
From Netflix:
Posing as a gem dealer, Charles Sobhraj and his girlfriend Marie-Andrée Leclerc (Jenna Coleman) travelled across Thailand, Nepal and India in 1975 and 1976, carrying out a spree of crimes on the Asian 'Hippie Trail,' becoming the chief suspects in a series of murders of young Western travellers. When Herman Knippenberg (Billy Howle), a junior diplomat at the Dutch Embassy in Bangkok, unwittingly walks into this intricate web of crime, he – with the help of his spouse Angela (Ellie Bamber), police around the world and witnesses of Sobhraj's devious manipulation — sets off an extraordinary chain of events that will see Sobhraj become Interpol's most wanted man, with arrest warrants in multiple continents.
—
Zoey's Extraordinary Playlist
"Zoey's Extraordinary Birthday" – Season 2, Episode 8
Sun April 4
On NBC
Zoey's Extraordinary Playlist airs on NBC on Sunday.
From Rotten Tomatoes:
It's Zoey's 30th birthday, but before she can celebrate properly she must confront her unresolved feelings for the men in her life.