This week: Jeff Foxworthy: The Good Old Days, Starstruck, grown-ish, Atlanta, Bridgerton, Lizzo's Watch Out for the Big Grrrls, Killing Eve
Jeff Foxworthy: The Good Old Days
Tues Mar 22
On Netflix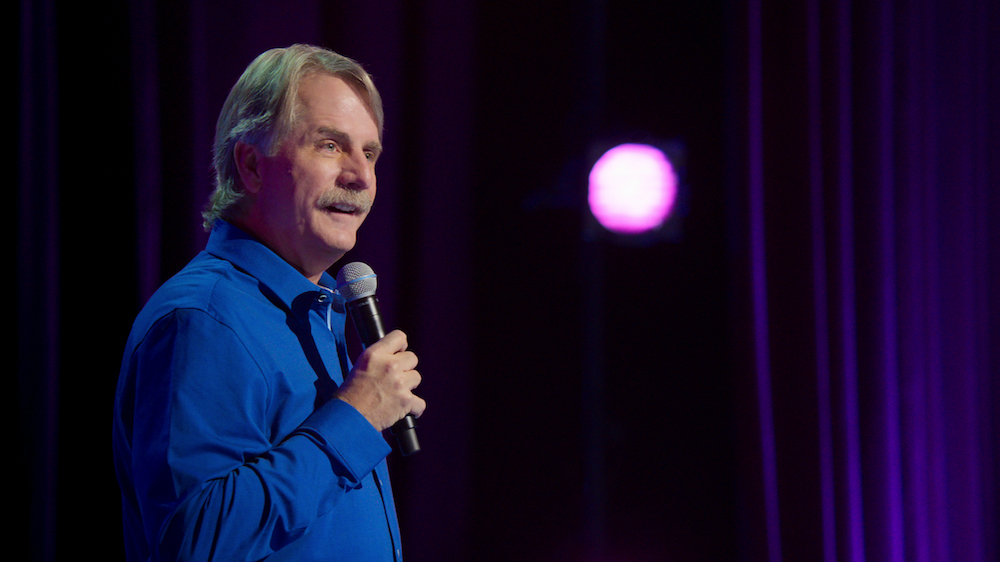 Growing older is full of aches and pains and Jeff Foxworthy is here to tell jokes about every single one of 'em. From being parents to taking care of parents, the amazing leaps and bounds of technology within one lifetime, and what it's like to have no energy, there's plenty to reminisce about "the good old days" and also plenty of current things to complain about. Jeff Foxworthy: The Good Old Days will keep you laughing as you head down a trip to simpler times, back before you started hurting and emails didn't exist. And that might just be the escape you need right now.
Watch Jeff Foxworthy: The Good Old Days on Netflix tomorrow.
From Netflix:
In his first solo stand-up special in 24 years, Jeff Foxworthy is remembering the good old days. Before cell phones diagnosed our illnesses, were used as cameras, kept us informed 24 hours a day, and before we had to have different passwords for everything. Jeff discusses parenting (your children and your parents), texting, the joy of getting a butt dial, conversations with his wife and recalls a much simpler time (or was it?).
–
Starstruck
Season 2 premiere
Thurs Mar 24
On HBO Max
Starstruck returns to HBO Max on Thursday.
From HBO:
Jessie and Tom spend the day in London, but her decision to stay sends her spiraling as she deals with the real world consequences of her grand gesture. With no job, no home and now no bags, has she made a huge mistake?
—
grown-ish
"Empire State of Mind" – Season 4 finale
Thurs Mar 24 – 10PM
On Freeform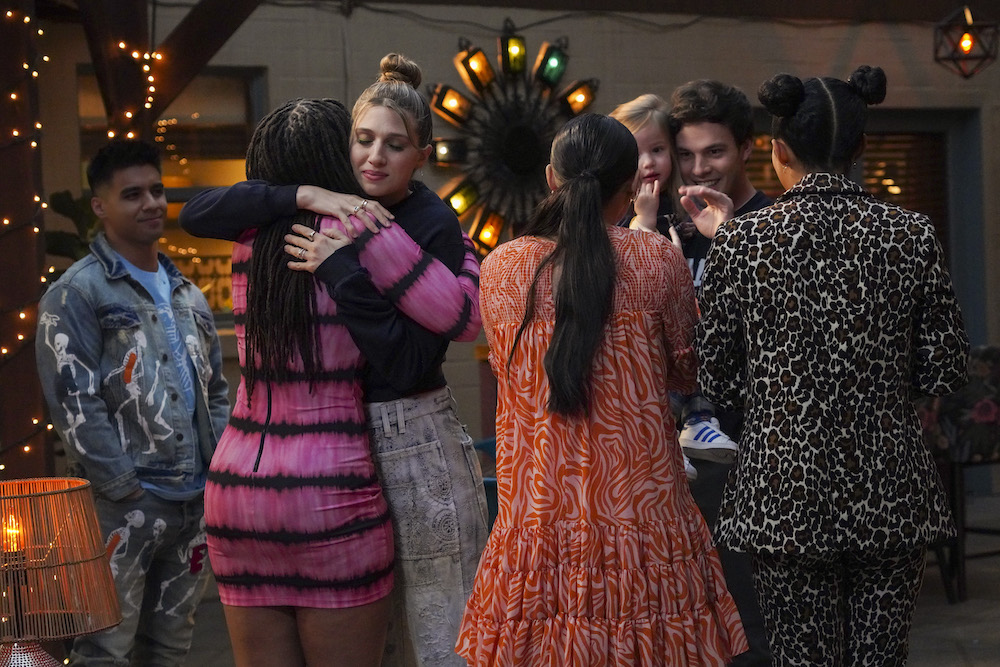 Graduation has finally arrived, the Johnson family are all in attendance (yay!), "Pomp and Circumstance" is playing…but when Zoey's (Yara Shahidi) name is called, she isn't there to walk across the stage. What happened? You'll have to watch and find out—but it's definitely a metaphor for how lost she's feeling as she's on the verge of stepping out into the world. "Empire State of Mind" sees our grown-ish crew throw one last party as they figure out what's next. Zoey and Luca (Luka Sabbat) have an important meeting about New York—but that gives them even more decisions to make. Jazz (Chloe Bailey) and Doug (Diggy Simmons) finally learn what it means to be in one another's lives. Vivek (Jordan Buhat) gets another chance, while Ana (Francia Raisa) realizes the chances she has could be worth more. Nomi (Emily Arlook) and Phil (Tommy O'Brien) reach an agreement that's in Luna's best interests. As for Aaron (Trevor Jackson)? Well, he's already living his dream (right?). The S4 finale is a bittersweet goodbye full of loving moments of friendship, deep breaths before leaps of faith, and some true grown-ish giggle-worthy moments. And you'll be cheering the crew on every step of the way.
grown-ish airs on Thursday on Freeform.
From Freeform:
It's graduation, and the Johnson family wasn't going to miss Zoey's big day! The crew comes together to celebrate their four years together and toast their post-graduation plans.
–
Atlanta
Season 3 premiere
Thurs Mar 24 – 10PM
On FX
Atlanta is back on FX on Thursday.
From FX:
Taking place almost entirely in Europe, Season 3 of Atlanta finds "Earn" (Donald Glover), "Alfred 'Paper Boi' Miles" (Brian Tyree Henry), "Darius" (LaKeith Stanfield) and "Van" (Zazie Beetz) in the midst of a successful European tour, as the group navigates their new surroundings as outsiders, and struggle to adjust to the newfound success they had aspired to.
–
Bridgerton
Season 2
Fri Mar 25
On Netflix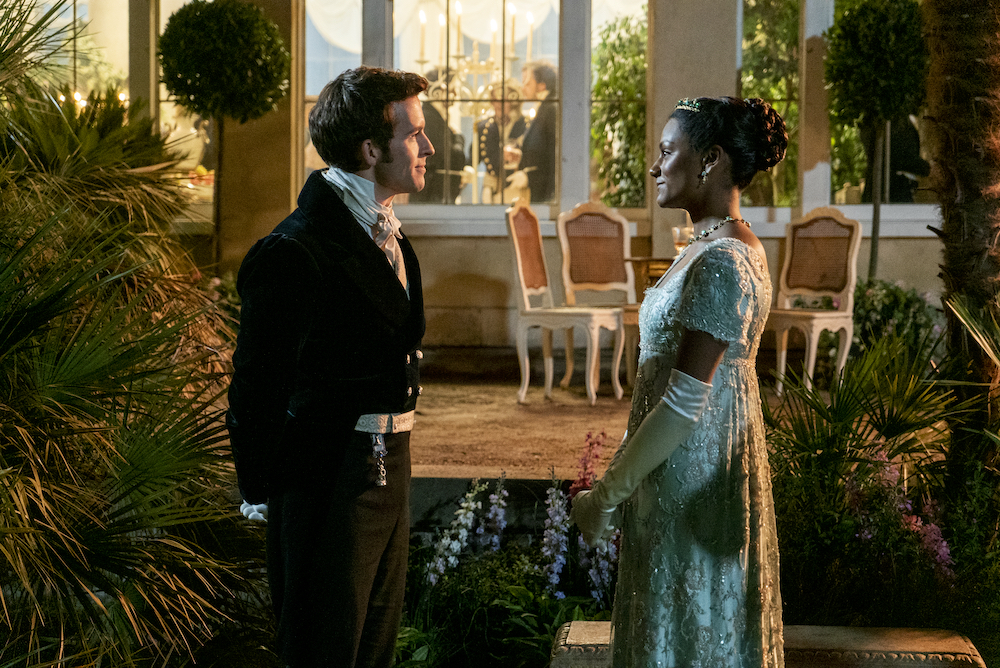 This wedding season, the Viscount (Jonathan Bailey) feels duty-bound to find a wife without the nonsensical leanings of love to muddle up the process. Once Edwina Sharma (​​Charithra Chandran) enters the room, her gentility and amiable ways quickly make her the perfect match to suit the Viscount's high demands. Yet what would a romance be without a roadblock? Kate Sharma (Simone Ashley), Edwina's elder sister might be considered an old maid but her fires have far from gone cold. As Anthony notices almost immediately. Kate is strong, quick-witted, and oh, how she detests him. Would you disagree with her stance? We are not often prone to Shakespearean language, dear reader, but one might suspect a shrew is ready to be tamed. The only question is which, the lady or the viscount?
Yes, this new Taming of the Shrew for the Regency era plays well with the way Bridgerton loves to remix the classics. Yet, while being swept away by this high-tempered drawing-room drama, one mustn't forget to listen out for those delightful orchestral arrangements of hit songs, brought back from the far-off future, for all the proof one needs. (read our full [p]review)
Watch Bridgerton on Netflix on Friday.
From Netflix:
From Shondaland and Creator Chris Van Dusen, the second season of Bridgerton follows Lord Anthony Bridgerton (Jonathan Bailey), the eldest Bridgerton sibling and Viscount, as he sets out to find a suitable wife. Driven by his duty to uphold the family name, Anthony's search for a debutante who meets his impossible standards seems ill-fated until Kate (Simone Ashley) and her younger sister Edwina (Charithra Chandran) Sharma arrive from India. When Anthony begins to court Edwina, Kate discovers the true nature of his intentions — a true love match is not high on his priority list — and decides to do everything in her power to stop the union. But in doing so, Kate and Anthony's verbal sparring matches only bring them closer together, complicating matters on both sides. Across Grosvenor Square, the Featheringtons must welcome the newest heir to their estate while Penelope (Nicola Coughlan) continues to navigate the ton whilst keeping her deepest secret from the people closest to her.
–
Lizzo's Watch Out for the Big Grrrls
Fri Mar 25
On Amazon Prime Video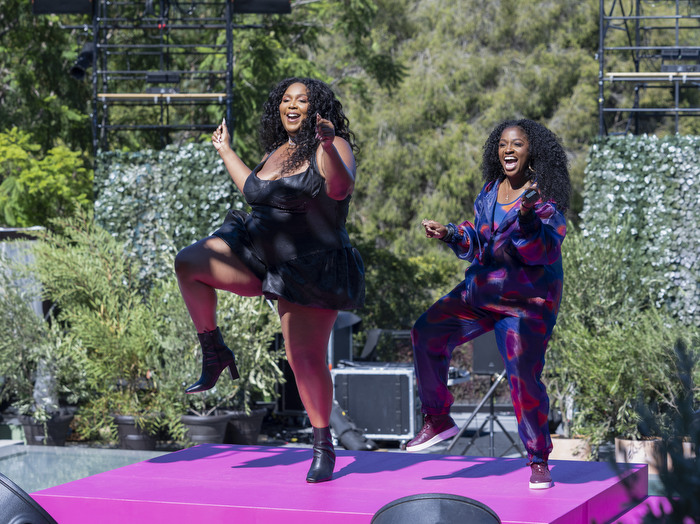 We all know Lizzo is a queen. Now she's giving us another reason why she deserves that crown with her new series Lizzo's Watch Out for the Big Grrrls. She's on the lookout for new backup dancers who can accurately rep her confidence and magic onstage. The show follows a group of performers, from audition to practice, dance-offs to stage showdowns, vying for spots on Lizzo's upcoming performance at Bonnaroo. It's high stakes with demanding choreography and these fabulous women are challenged in every way. Watching these big grrrls—who don't often get the representation they deserve in pop music—rise to the occasion and rock the dancefloor is fantastic. And watching Lizzo handle her team proves, without doubt, she's one of the best in the game.
Stream Lizzo's Watch Out for the Big Grrrls on Friday on Amazon.
From Amazon:
Global superstar Lizzo is on the hunt for confident, bad-ass women to join her world. Only the most talented dancers will have what it takes to twerk it out on world stages with her and join in the ranks of the elite BIG GRRRLS.
—
Killing Eve
"Don't Get Attached" – Season 4, Episode 5
Sun Mar 27 – 8PM
On BBC America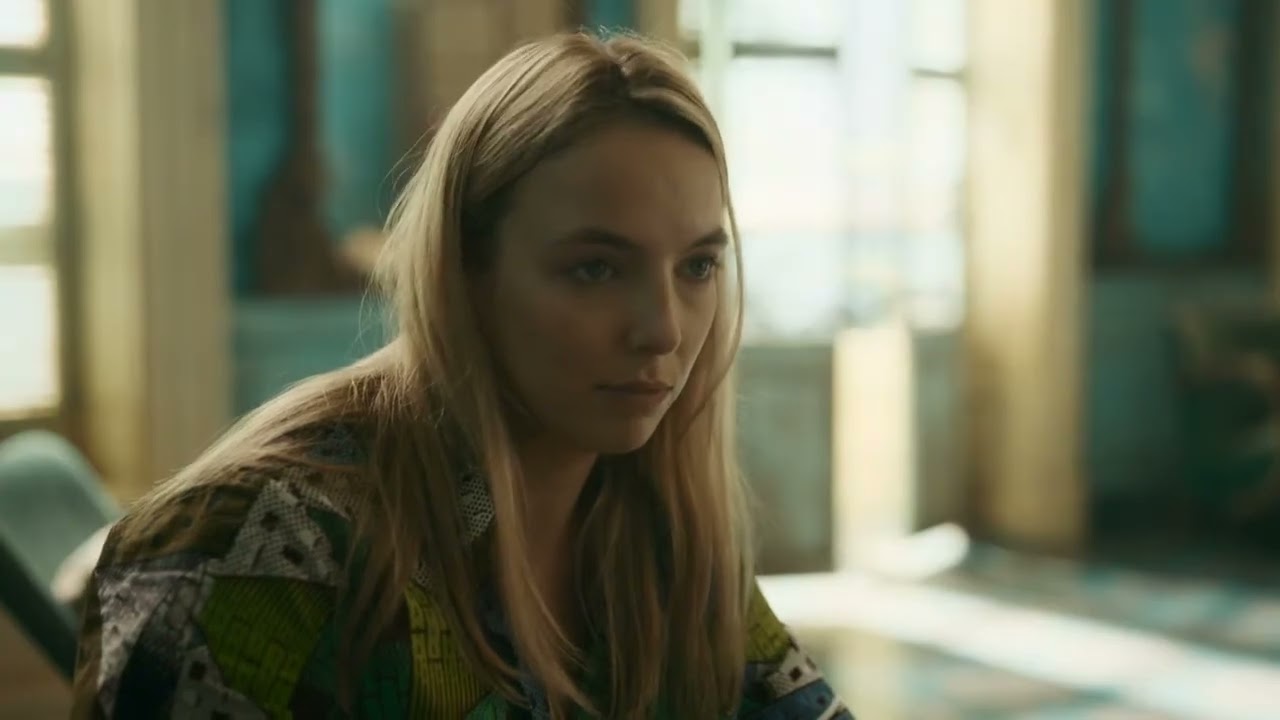 If you've been dying to know more about The Twelve, you're about to get your wish. "Don't Get Attached" is bursting full of colorful revelations and wild and bloody nights. While Villanelle (Jodie Comer) is in Cuba, she decides to use her skills for good and to help some local women. Eve (Sandra Oh) takes matters into her own hands with Helene (Camille Cottin)—the tango these two partake in will get your heart racing, from fear or fascination (maybe both). And then there's Villanelle and Konstantin (Kim Bodnia) who reunite, however briefly, bringing back that oh-so-enjoyable dynamic. This episode challenges our characters to face the truths they've been hiding from themselves while giving us new secrets to delight and obsess over. But Killing Eve once again reminds us: Be careful what you wish for…
Killing Eve airs on BBC America on Sunday.
From BBC America:
Eve (Sandra Oh) delves into the past of her target and unearths some secrets from the history of The Twelve. Villanelle (Jodie Comer) re-embraces killing, and has a try at doing it altruistically before deciding to kill those who oppressed her. Carolyn (Fiona Shaw) tracks down a top member of The Twelve – the same one Eve is pursuing.