This week: Jeen-yuhs: A Kanye Trilogy, Swap Shop, grown-ish, Space Force, The Marvelous Mrs. Maisel
Jeen-yuhs: A Kanye Trilogy
"Act 1: Vision"
Tues Feb 15
On Netflix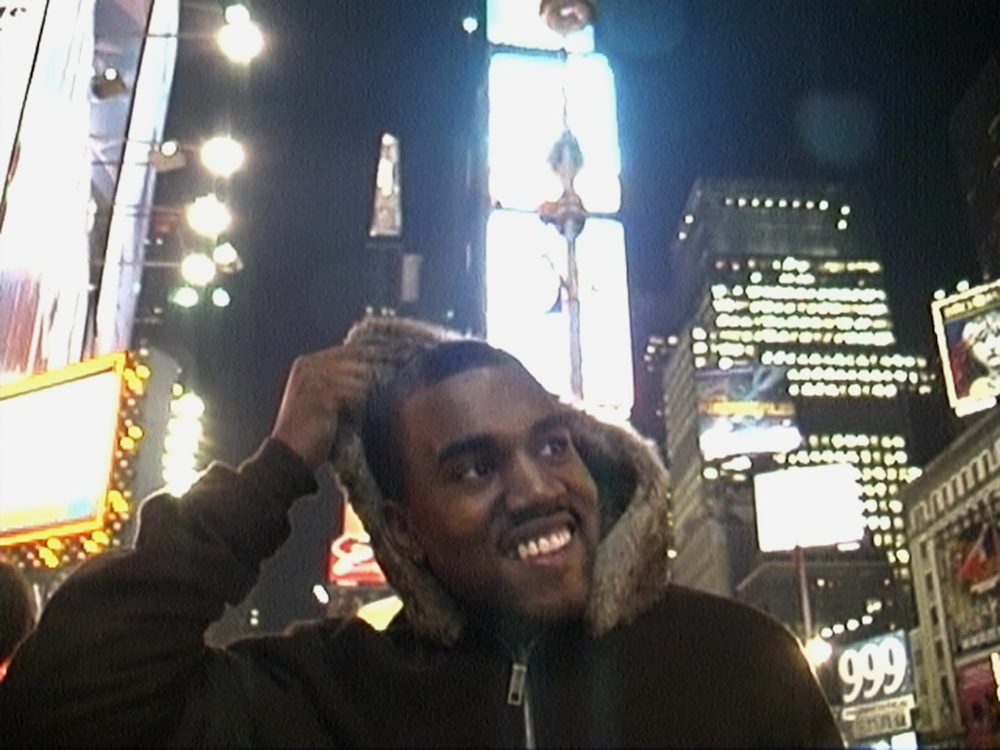 Netflix's documentary series JEEN-YUHScomes out after Kanye turned simple listening sessions into three stadium filled events, creating an album using listener reactions. Act 1: Vision rewinds to before his success, showing a young Kanye struggling to be taken seriously as a rapper while trying to get a recording deal. This notion seems wild to many of us now but for those who know his story, seeing the footage of his early days is enlightening. You feel Kanye's frustrations over not being given a chance, while you meet his tight circle and his mother Donda who completely believe in him. (read Julian Lytle's review)
Jeen-yuhs: A Kanye Trilogy hits Netflix tomorrow.
From Netflix:
A landmark documentary event presented in three acts from Clarence "Coodie" Simmons and Chike Ozah, jeen-yuhs: A Kanye Trilogy is an intimate and revealing portrait of Kanye West's experience, showcasing both his formative days trying to break through and his life today as a global brand and artist.
—
Swap Shop
Season 2
Wed Feb 16
On Netflix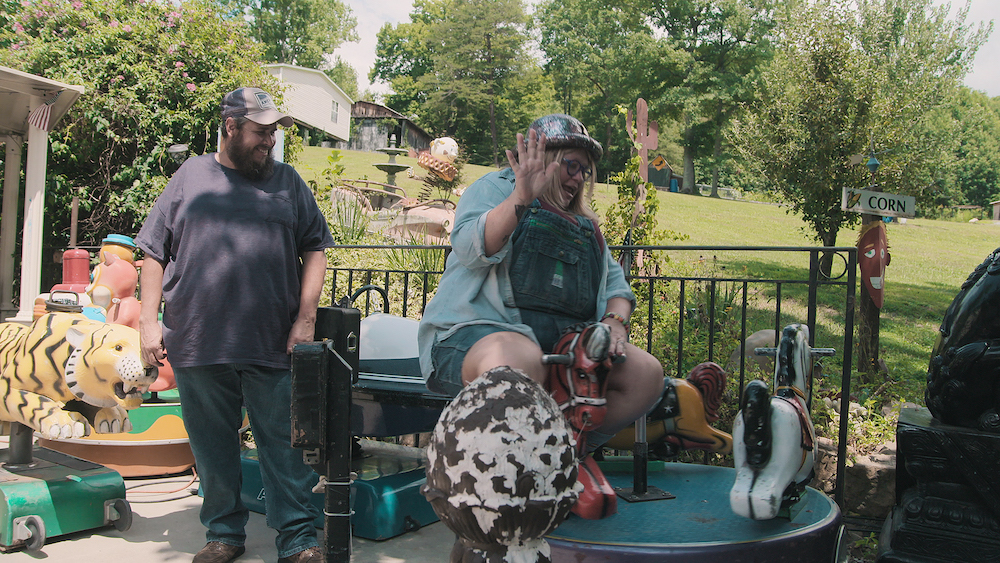 Swap Shop returns to keep your eye on the prize. The show's group of bargain hunters race against each other to pick out the best deals they can find thanks to the hot tips on Swap Shop radio. From spittoons to lightning rods, there's a market for literally anything & everything and our buyers know their stuff. While the Netflix series has probably boosted the popularity of the Swap Shop radio show—and therefore raised the competition—this real life portrayal of "one person's trash is another person's treasure" is too good to keep a secret.
Swap Shop returns to Netflix on Wednesday.
From Netflix:
One person's trash is another person's treasure, at least that still holds true for a group of men and women who depend on a radio show to buy, sell and swap all kinds of gems that come through the airwaves. When the "Swap Shop" radio show shares the scoop on sweet deals, collectors of cars, comics, creepy clown statues and more tune in with ears wide open. Every morning is filled with opportunities to hit pay dirt – if you know what to listen for.
—
grown-ish
"Ok Not to Be Ok" – Season 4, Episode 13
Thurs Feb 17 – 10PM
On Freeform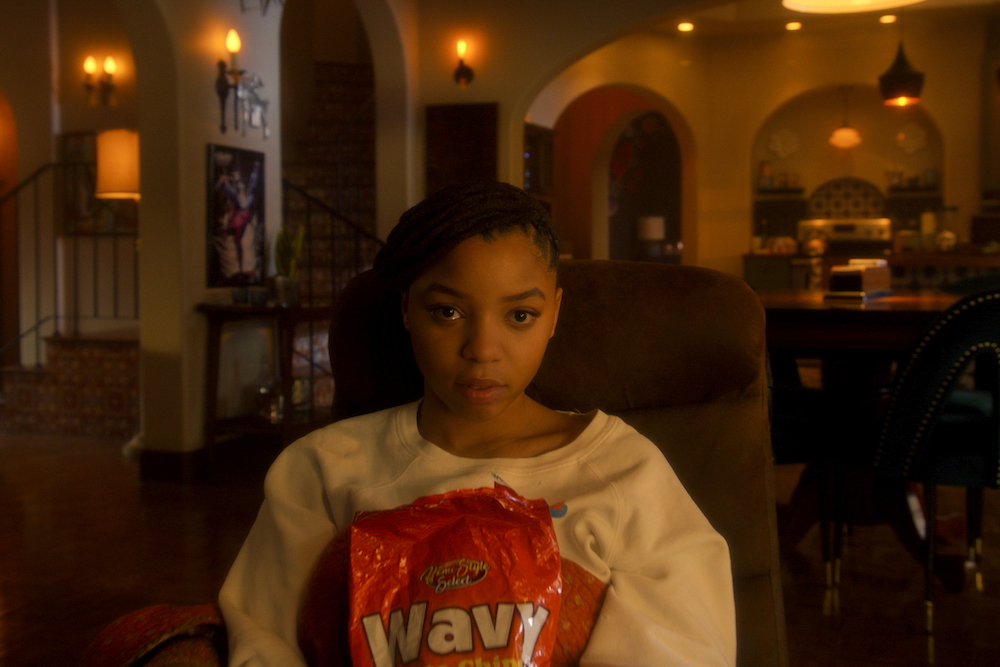 Jazz (Chloe Bailey) has been through a rough time lately. After her breakups and quitting track, she doesn't really know where she's going in life. Her therapist gives her a few options to help treat her mental health and Jazz consults her friends for help deciding. Opening up the dialogue on mental health is something grown-ish does well, especially when it comes to offering support. It also gets the rest of the crew thinking about how they're doing in life: Zoey (Yara Shahidi) is putting off seeing Aaron (Trevor Jackson) post-break-up, while Ana (Francia Raisa) and Vivek (Jordan Buhat) still have mixed feelings about that one night they spent together. Get into some deep and fulfilling conversations on grown-ish, you might just need to hear them!
Grown-ish airs on Thursday on Freeform.
From Freeform:
Jazz resumes therapy after a series of setbacks, causing her to grapple with cultural and personal perceptions surrounding mental health. Ana and Aaron innocently reconnect over their past, which makes Zoey and Vivek spin out.
—
Space Force
Season 2
Fri Feb 18
On Netflix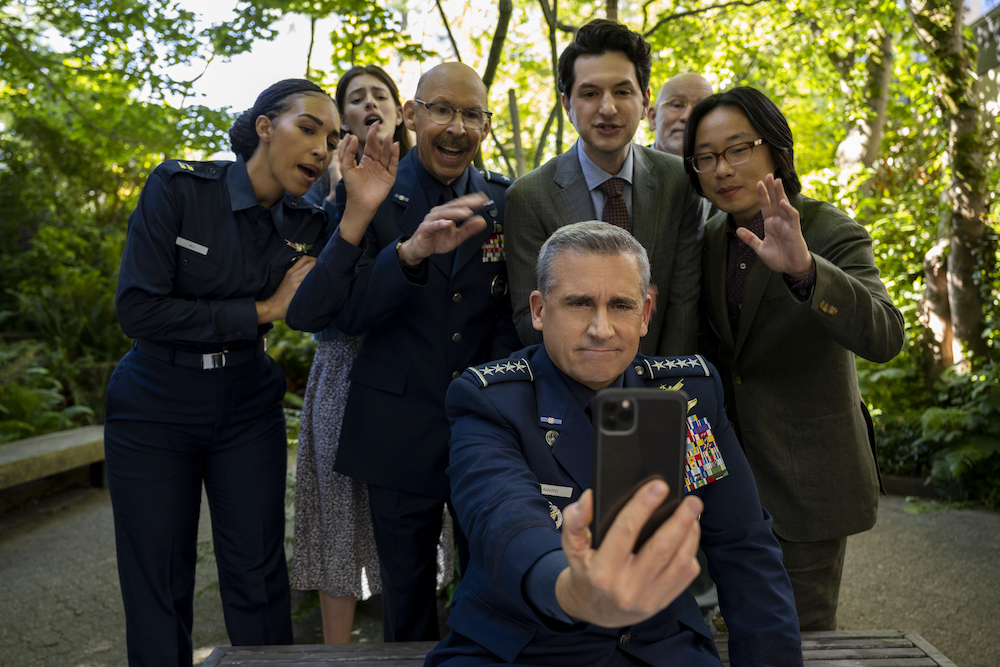 Space Forceis back for more astronomical-size nonsense and the fallout from season 1 is big. General Naird (Steve Carell) and his team are put on trial as their whole division is called into question. Facing scrutiny and budget cuts, the Space Force staff may have world-ending problems but that doesn't stop them from also having first world problems. Balancing public persona with their messy interpersonal relationships is hard work, especially when the two mix and become government-wide feuds. With every new pickle our crew find themselves in, you'll be shaking your head at how they manage to wiggle out of it. Season 2 sees the characters get more settled in their roles with more personal development, which leaves even more room for comedy with a wink. Of course, there are still lots of jabs at world leaders and the farce of diplomacy (it is loosely based on a real organization, after all). Space Force remains a highly entertaining workplace comedy where the stakes are high but the core problems are all too relatable (even when the results may or may not cause international incidents—that's classified). 
Space Force returns to Netflix on Friday.
From Netflix:
Season 2 of Space Force picks up with General Naird and his underdog team having to prove their worth to a new administration while dealing with interpersonal challenges. Will the group come together or fall apart under the pressure…? Space Force is only human after all.
—
The Marvelous Mrs. Maisel
Season 4
Fri Feb 18
On Amazon Prime Video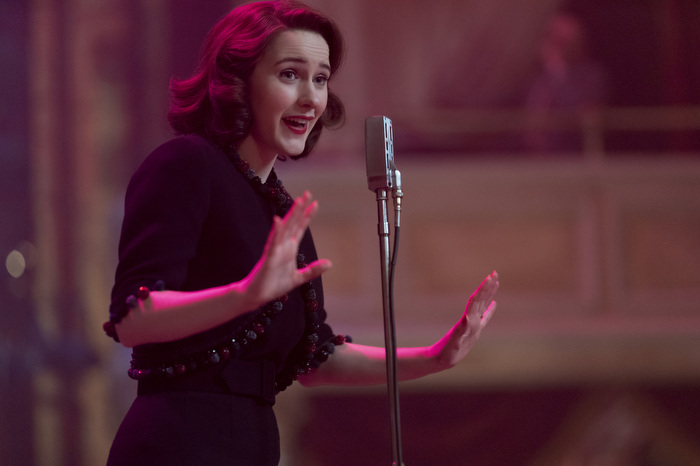 The Marvelous Mrs. Maiselonce again proves that when you get knocked down, you gotta come out swinging. In S4, Midge (Rachel Brosnahan) is down on her luck but we all know that's when she does her best work. After being dropped from Shy's (LeRoy McClain) tour because of a risqué set, Midge has trouble getting booked for anything else…so she sets her sights on becoming a headlining act. As she figures out her next steps, those around her try to anticipate her next move. Booking her as a headliner may be almost impossible but Susie's (Alex Borstein) real concern is how to wriggle out from under her mounting debt. Meanwhile, Joel (Michael Zegen) has some problems with the club—or rather, the club landlords have a problem with Joel. As the obstacles pile high, Midge's peppy yet savvy attitude is often the only thing holding the gang together. The Marvelous Mrs. Maisel keeps on delivering stand-up punches with perfect comedic timing—much the same way that life smacks you right when you need it (and more often when you don't).
The Marvelous Mrs. Maisel is back on Amazon on Friday.
From Amazon:
It's 1960 and change is in the air. Looking to hone her act, Midge finds a gig with total creative freedom. But her commitment to her craft—and the places it takes her—creates a rift between her and the family and friends around her.