This week: His Dark Materials, Nurses, A Suitable Boy, Mr. Iglesias, The Great Christmas Light Fight, The Surgeon's Cut, Dr. Seuss' The Grinch Musical!, Small Axe "Alex Wheatle", The Wilds, The Prom, I'm Your Woman, Pennyworth
His Dark Materials
"Tower of the Angels" – Season 2, Episode 4
Mon Dec 7 – 9PM
On HBO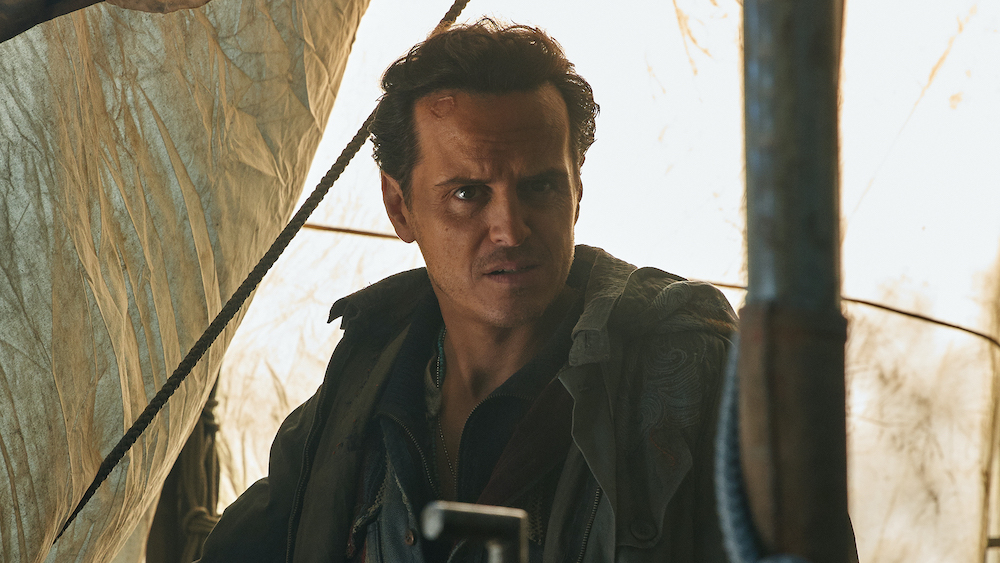 Photo: HBO
Fans of the novels, this episode is going to make you squeal. We've seen the golden compass, so what's next…? Destiny is coming for Will (Amir Wilson) and it's going to cut him deep. "Tower of the Angels" is S2's most thrilling episode yet, exploding the His Dark Materials universe wide open with new revelations and dangerous elements. And you will be all in. Watching Will take center stage here is a fresh change of pace and truly cements him as a star of the series. His journey is contrasted wonderfully against Lee's (Lin-Manuel Miranda) quest as he's drawn towards a new and mysterious force. This helps fill in the gaps he's been missing—and it gives us an excellent performance from Andrew Scott. As our heroes make huge strides on their adventures, the witches come tearing in to remind us that the war is bigger than all of them—and you won't be able to resist getting swept up in the whirlwind of chaos.
His Dark Materials is on HBO tonight.
From HBO:
Will and Lyra make a plan, unaware of the dangers or the cost involved.
—
Nurses
"Incoming" – Series premiere
Mon Dec 7 – 10PM
On NBC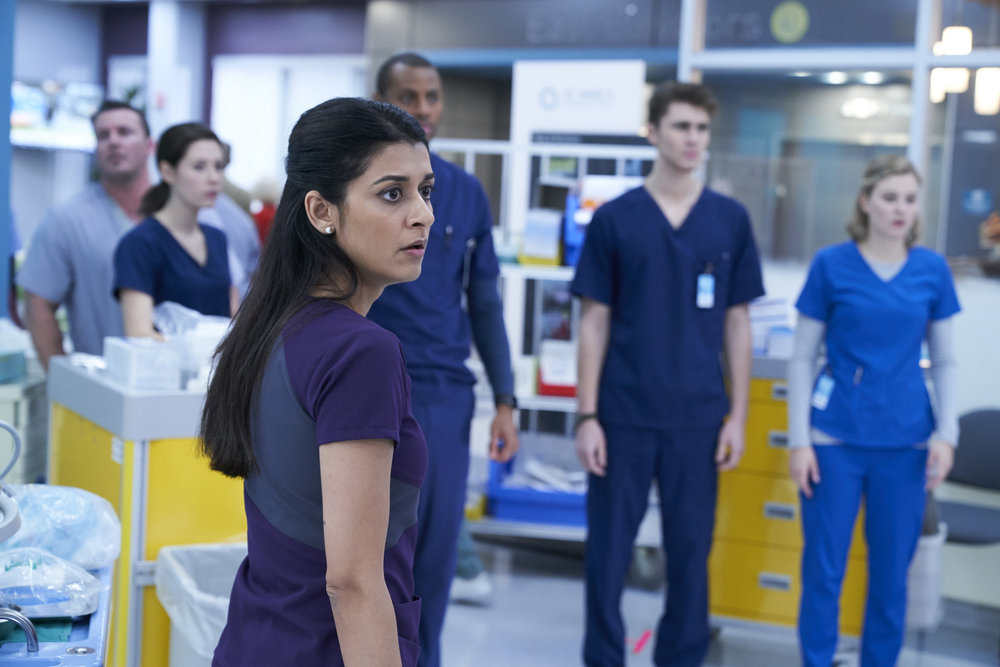 Photo by: Ken Woroner/eOne/NBC
NBC is coming for your hearts with their new medical drama Nurses. A team of new nurses join a busy downtown Toronto hospital—fresh and naive, they range from far too confident to far too unsure. Either way that means a whole lot of high-stakes tension along with some heart-pounding mistakes. The senior staff don't let them off easy either, cracking jokes at their expense and teaching them the hard way. From the get-go everything is thrown at the newbies when a mass attack brings in a lot of patients…including the attacker. Within minutes you'll be drawn into their lives and become attached to the patients—ooh, this show knows how to pull at your heartstrings. If you're not already tearing up by the end of the premiere episode, Nurses will give you 10ccs of feels, stat.
From NBC:
"Nurses," filmed and set in Toronto, follows five young nurses working on the frontlines of a busy downtown hospital, dedicating their lives to helping others, while struggling to help themselves.
—
A Suitable Boy
Season 1
Mon Dec 7
On Acorn TV
Watch A Suitable Boy now on Acorn TV.
From Acorn TV:
This "groundbreaking" (The Guardian) BBC period drama based on the global bestseller by Vikram Seth is directed by Mira Nair (Monsoon Wedding) and adapted by Andrew Davies (Pride and Prejudice). Amid the cultural upheaval of 1950s India, Lata (Tanya Maniktala) is torn between romance and responsibility, while wayward Maan (Ishaan Khatter) has a perilous affair with a glamorous courtesan (Tabu).
—
Mr. Iglesias
Season 3
Tues Dec 8
On Netflix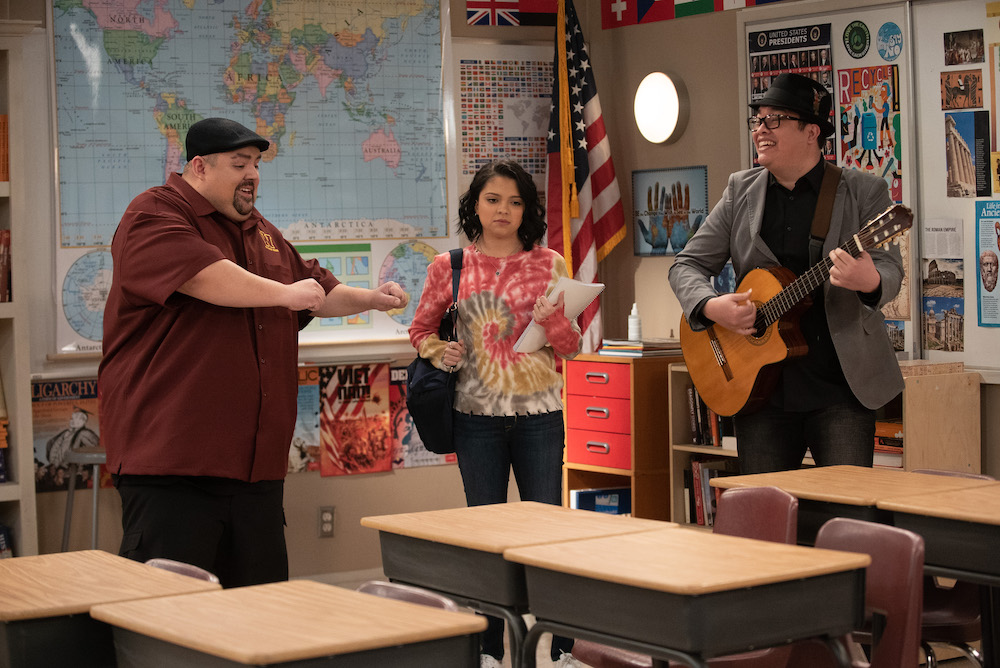 Photo credit: Kevin Estrada/Netflix © 2020
School is back in session with Mr. Iglesias (Gabriel Iglesias) and love is in the air…if only the ones falling don't trip and end up flat on their ass. The kids are growing up and manifesting their futures (complete with vision boards and everything!), while juggling their issues at home. The teachers are doing the same thing, figuring out new relationships and how to handle competition. Watching Mr. Iglesias is like settling back into a warm fuzzy blanket with your fave comfort food—it's more of what you know but it never fails to cheer you up.
Mr Iglesias returns to Netflix tomorrow.
From Netflix:
In the multi-cam series Mr. Iglesias, Iglesias plays a good-natured public high school teacher who works at his alma mater. He takes on teaching gifted but misfit kids to not only save them from being "counseled out" by a bully bureaucrat Assistant Principal (Oscar Nuñez), but also to help them unlock their full potential. Sherri Shepherd co-stars.
—
The Great Christmas Light Fight
Season 8 premiere
Wed Dec 9 – 8PM
On ABC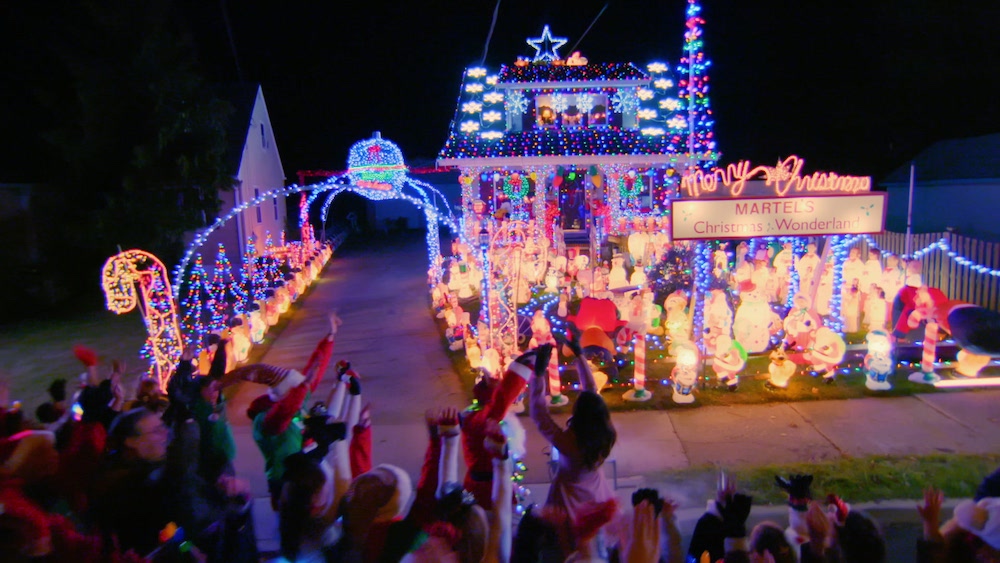 Photo: ABC
It's the most wonderful time of the year…AKA when The Great Christmas Light Fight returns to ABC! With visions as grand as the North Pole, each team works to create the most bombastic Christmas light displays. Some plan with military-style precision while others choose to embrace specific traditional themes. Each display will give you some decoration ideas of your own (and encourage you to let loose with the lights…if you can untangle them). Just remember to pop some shades on because the decorations are brighter than ever—The Great Christmas Light Fight is ready to lift your spirits and get you cheering.
The Great Christmas Light Fight is back on ABC on Wednesday.
From ABC:
It's beginning to look a lot like Christmas as season eight of the holiday classic begins. Four festive families face off in the season premiere with the Reynolds family showcasing their vibrant and whimsical handcrafted garden display in La Verkin, Utah; the Fiore family building a stunning Christmas town surrounding their home with facades completely encased in brilliant lights in Wilmington, Massachusetts; the Trevisano family building a cozy Teddy Bear Christmas Land with twinkling lights filled with over 100 stuffed teddy bears in St. Louis, Missouri; and the Barbieri family, putting on the Lights on Liberty display, featuring pyrotechnics, hand-built animatronics and a giant storybook, for its 40th year in Deer Park, New York. Tune in to watch judge Taniya Nayak choose the winner of the $50,000 and the coveted Light Fight Trophy.
—
The Surgeon's Cut
Season 1
Wed Dec 9
On Netflix
The Surgeon's Cut hits Netflix on Wednesday.
From Netflix:
The Surgeon's Cut profiles four ground-breaking surgeons from around the world, each with a visionary approach to their craft. Viewers will follow along as they perform innovative operations and procedures, and reveal personal insight into their journey into medicine, providing a unique window into the world of surgery. Through the individual stories of these experts, the series explores how our understanding of the human body is constantly being reinvented by new discoveries and techniques. Specialty areas featured include fetal medicine, neurosurgery, transplant surgery and cardiology.
—
Dr. Seuss' The Grinch Musical!
Wed Dec 9 – 8PM
On NBC
Watch Dr. Seuss' The Grinch Musical! On NBC on Wednesday.
All of Whoville is talking about this one!

Get your first look at @Matt_Morrison as The Grinch, and tune in for The #GrinchMusical Wednesday at 8/7c on NBC! pic.twitter.com/LM7sTCvrOe

— NBC Entertainment (@nbc) December 4, 2020
From NBC:
Dr. Seuss' beloved classic children's book "How the Grinch Stole Christmas!" has become a Christmas staple for generations and NBC is bringing the story to life this holiday season with a fun-filled two-hour production of "Dr. Seuss' The Grinch Musical!" set to air Dec. 9 at 8 p.m. ET/PT from the Troubadour Theatre in London.
—
Small Axe "Alex Wheatle"
Season 1, Film 4
Fri Dec 11
On Amazon Prime Video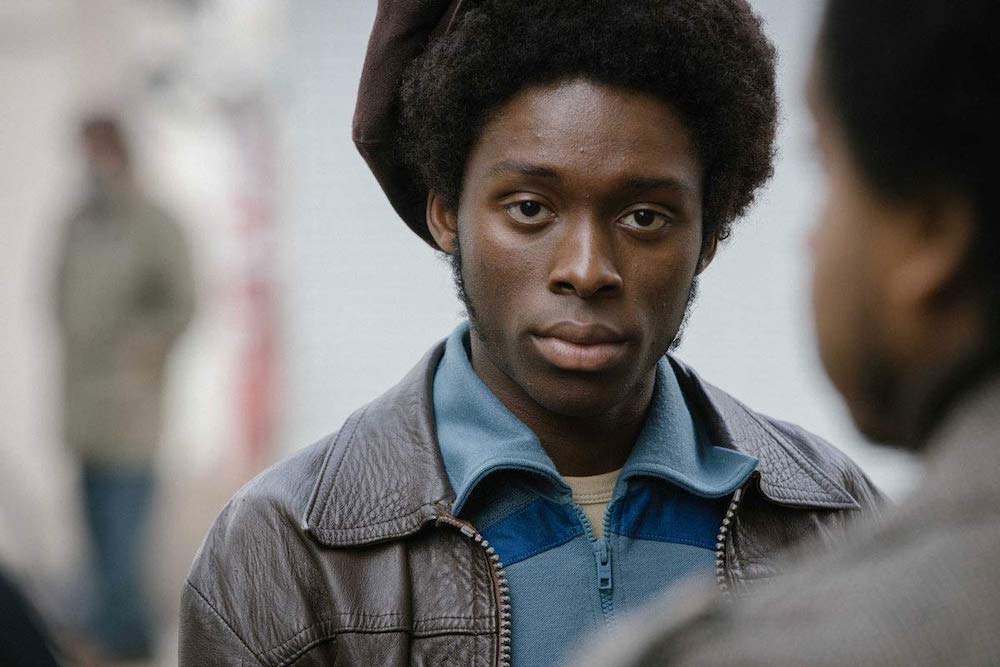 Photo: Amazon
Alex Wheatle is a successful writer and playwright; his name is synonymous with Brixton for both his part in its history and his contributions to the area now. But his story went unheard for so long. Small Axe "Alex Wheatle" shares what made him into the man he is today. Growing up in foster care, Alex (played by Asad-Shareef Muhammad during his childhood years and Sheyi Cole during his teenage years) bounced from home to home, without love or care from those who were supposed to protect him. It will be a painful reminder to British viewers that, while our country may pride itself on our welfare system, it is still deeply flawed. This is particularly apparent when those who are in need of help are people of color.
(read our full review)
Small Axe "Alex Wheatle" comes to Amazon on Friday.
From Amazon:
Follows the true story of award-winning writer, Alex Wheatle, from a young boy to adulthood. Having spent his childhood in a white institutional care home without love or family, he finally finds a sense of community for the first time in Brixton. When he is thrown in prison during the Brixton Uprising of 1981, he confronts his past and sees a path to healing.
—
The Wilds
Season 1
Fri Dec 11
On Amazon Prime Video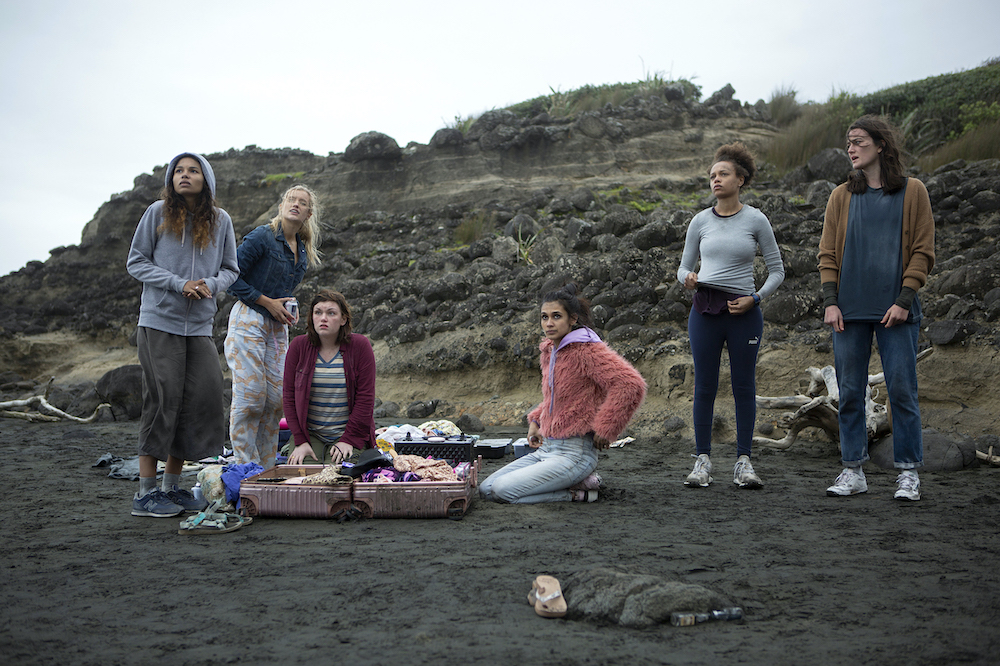 Photo credit: Matt Klitscher/Amazon Studios
Amazon's first YA drama reimagines Lord of the Flies but with teenage girls in current times. Pairs of students from select schools around the US are sent to Hawaii for a feminism-fueled team-building trip. However, one plane doesn't make it, crashing somewhere in the Pacific. The girls wash up on an island with no connection to the rest of the world, no food or water, and no shelter. They have to learn how to survive, bond, and find a way to escape. But here's where a twist comes in: The girls are not stranded by accident—there's a more sinister plan at work and traitors among them.
The Wilds has an interesting premise but its execution falls short. We're okay with teenagers making dumb mistakes especially when they're under pressure—they're human and they're still learning—but some of the decisions make absolutely no sense for the characters or for the situations they're in. Like, what teenagers wouldn't send out a mass text with an SOS if they found a phone? Or maybe try calling 911, thinking it might be rerouted? And apparently none of these kids have seen a survival show. They seem to think basic human needs like water, food, and shelter are less important than ex-boyfriends and makeup (for real). So many of these decisions sound like they were written by adults who don't know what teenagers are really like, which makes the characters more annoying than endearing. Which is a shame because their backstories are well fleshed out and often more interesting than their time on the island.
The Wilds debuts on Amazon on Friday.
From Amazon:
A group of teen girls from different backgrounds must fight for survival after a plane crash strands them on a deserted island. The castaways both clash and bond as they learn more about each other, the secrets they keep, and the traumas they've all endured. There's just one twist to this thrilling Drama – Coming of Age … these girls did not end up on this island by accident.
—
The Prom
Fri Dec 11
On Netflix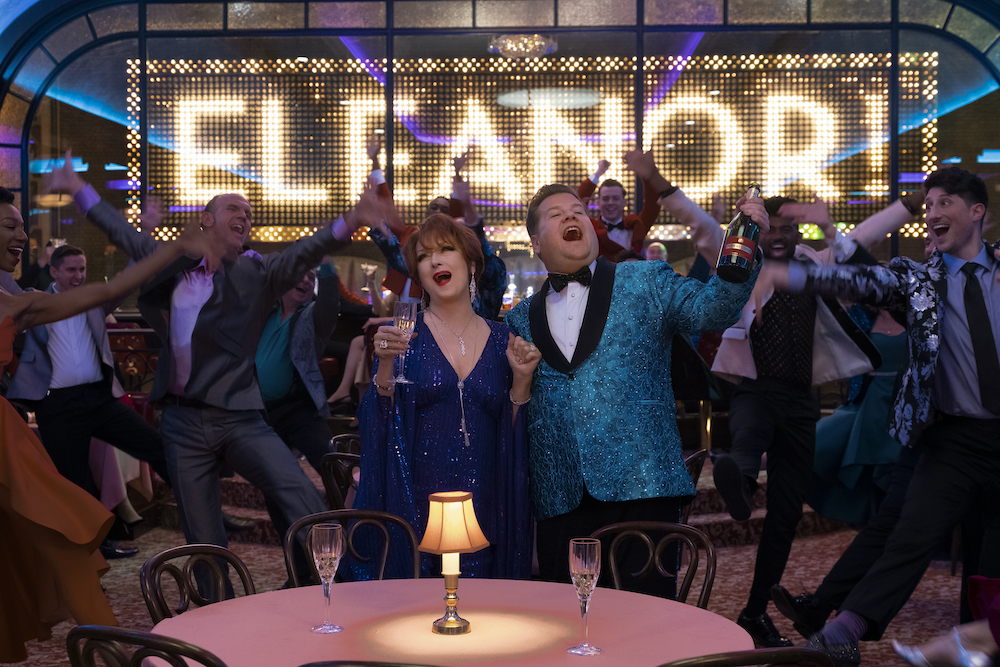 Photo: Melinda Sue Gordon/Netflix © 2020
Imagine an episode of Glee with special guest stars and you're there—smack dab in the middle of Wheredafuckarewe, IN—wondering why you're only mildly amused. This much star power should erupt in fireworks but instead there are only flashes of light. It's like you bought the generic brand of Broadway Musical at your local corner store (and it may or may not be expired, depending on your mood when you partake). (read our full review)
Stream The Prom on Friday, only on Netflix.
From Netflix:
Dee Dee Allen (three-time Academy Award winner Meryl Streep) and Barry Glickman (Tony Award winnerJames Corden) are New York City stage stars with a crisis on their hands: their expensive new Broadway show is a major flop that has suddenly flatlined their careers. Meanwhile, in small-town Indiana, high school student Emma Nolan (newcomer Jo Ellen Pellman) is experiencing a very different kind of heartbreak: despite the support of the high school principal (Keegan-Michael Key), the head of the PTA (Kerry Washington) has banned her from attending the prom with her girlfriend, Alyssa (Ariana DeBose). When Dee Dee and Barry decide that Emma's predicament is the perfect cause to help resurrect their public images, they hit the road with Angie (Academy Award winner Nicole Kidman) and Trent (Andrew Rannells), another pair of cynical actors looking for a professional lift. But when their self-absorbed celebrity activism unexpectedly backfires, the foursome find their own lives upended as they rally to give Emma a night where she can truly celebrate who she is.
—
I'm Your Woman
Fri Dec 11
On Amazon Prime Video
Stay tuned for our review!
I'm Your Woman hits Amazon on Friday.
From Amazon:
In this 1970s set crime drama, a woman is forced to go on the run after her husband betrays his partners, sending her and her baby on a dangerous journey.
—
Pennyworth
Season 2
Sun Dec 13
On Epix
Pennyworth comes to Epix on Sunday.
From Epix:
A year after the events of last season, England finds itself embroiled in a devastating civil war. Alfred Pennyworth, now running a black-market club, is in search of a way out before his country burns itself to the ground and he's got his eye on America.