This week: His Dark Materials, Doom Patrol, Night at the Museum: Kahmunrah Rises Again, Guillermo del Toro's Pinocchio, Dragon Age: Absolution
His Dark Materials
Season 3 premiere
Mon Dec 5 – 9PM
On HBO
His Dark Materials returns to HBO tonight.
From HBO:
Hope will spark in darkness…
–
Doom Patrol
Season 4 premiere
Thurs Dec 8
On HBO Max
Doom Patrol is back on HBO Max on Thursday.
From HBO:
Your favorite family of oddballs is back!
–
Night at the Museum: Kahmunrah Rises Again
Fri Dec 9
On Disney+
Watch Night at the Museum: Kahmunrah Rises Again on Disney+ on Friday.
From Disney:
Nick Daley's summer gig as night watchman at the museum is a challenging job for a high school student, but he is following in his father's footsteps and is determined not to let him down. Luckily, he is familiar with the museum's ancient tablet that brings everything to life when the sun goes down and is happy to see his old friends, including Jedediah, Octavius, and Sacagawea, when he arrives. But when the maniacal ruler Kahmunrah escapes with plans to unlock the Egyptian underworld and free its Army of the Dead, it is up to Nick to stop the demented overlord and save the museum once and for all.
–
Guillermo del Toro's Pinocchio
Fri Dec 9
On Netflix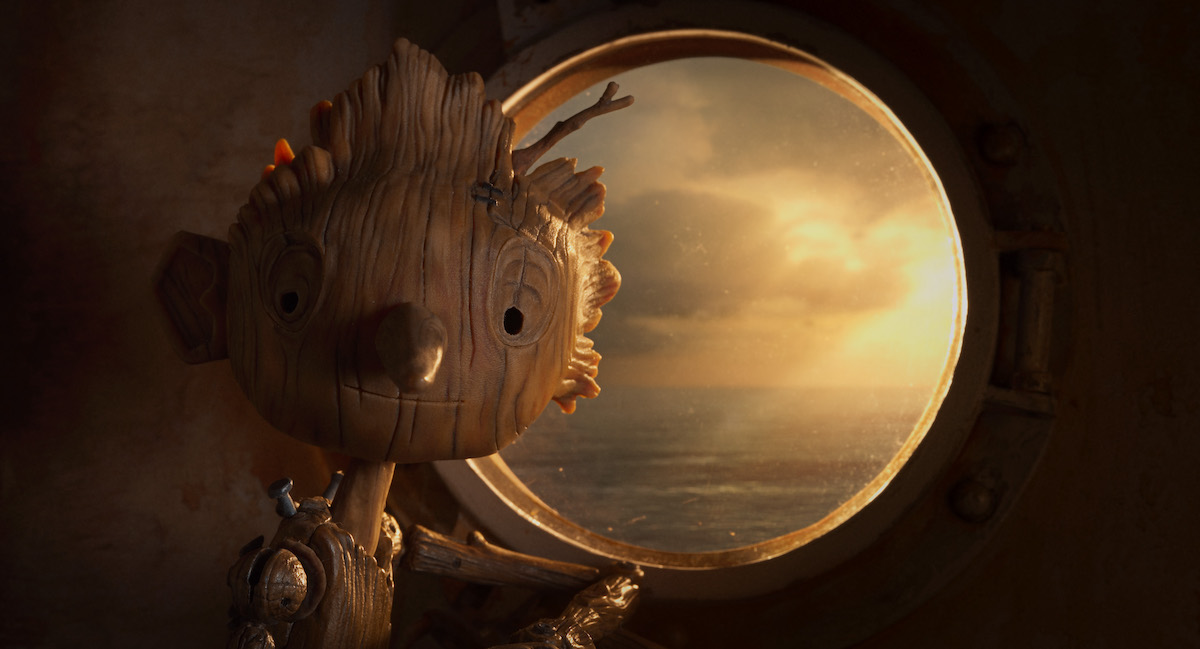 "del Toro, del Toro, del Toro, this is what I've been missing, a take on a classic that refuels it with wonder. This Pinocchio invites us to explore the meaning of and our love for this property with excitement for the first time or all over again." (by Sherin Nicole)
Hear Geek Girl Riot's Pinocchio chat
Guillermo del Toro's Pinocchio comes to Netflix on Friday.
From Netflix:
Academy Award®-winning director Guillermo del Toro and award winning, stop-motion legend Mark Gustafson reimagine the classic Carlo Collodi tale of the fabled wooden boy with a whimsical tour de force that finds Pinocchio on an enchanted adventure that transcends worlds and reveals the life-giving power of love.
–
Dragon Age: Absolution
Season 1
Fri Dec 9
On Netflix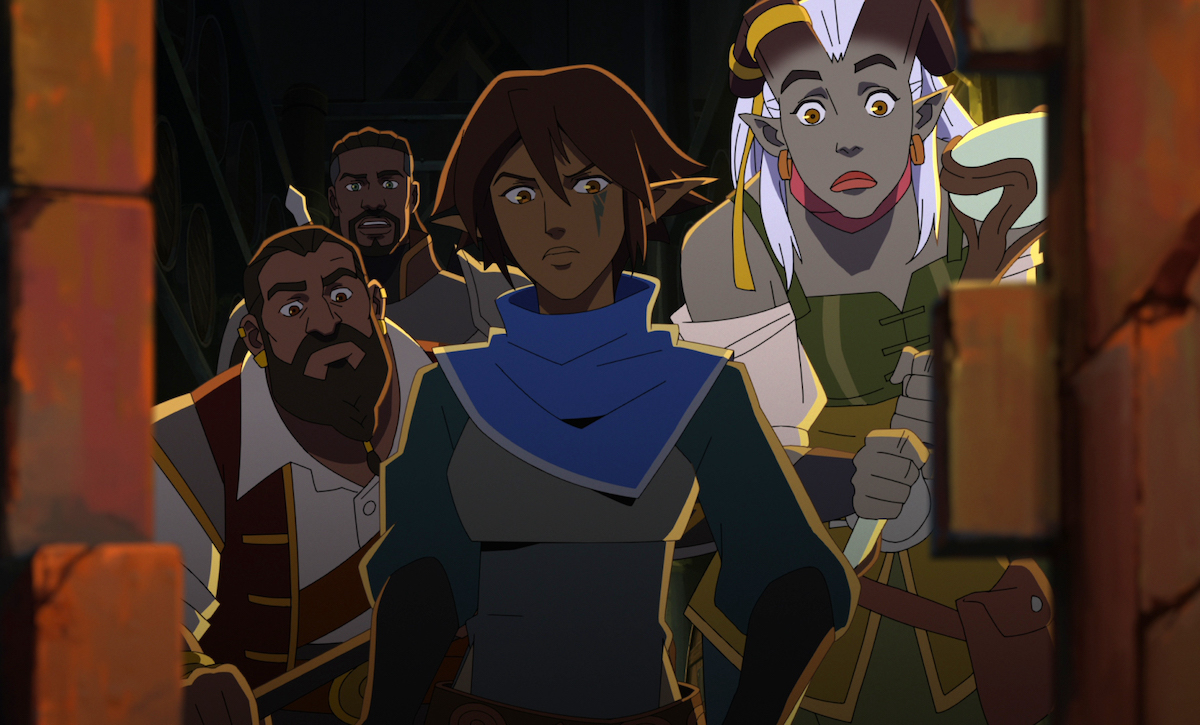 Dragon Age is getting the Netflix treatment, bringing the beloved fantasy RPG to life with dynamic animation and a thrilling story. Absolution follows elven mercenary Miriam (Kimberly Brooks) who gets drawn into a bloodthirsty and epic battle when a heist to steal the Circulum Infinitus—a snake-shaped ring filled with powerful and dark magic—goes terribly wrong. The stakes are high but the rewards are tantalizing and the action does not let you catch your breath.
It feels like you're racing along on an adventure in the land of Thedas as part of heist leader Roland's (Phil LaMarr) rag-tag group of misfit rogues. Sacrifices must be made and strong bonds are forged, always threatening to pierce Miriam's tough exterior to reveal layers of trauma and pain. She gives you a tortured hero to root for and grounds Absolution in its storytelling so you get to explore the expansive world through her eyes but never get lost. The magic-fueled battle scenes are beautifully brutal to watch but it's the reasons behind the bloodshed that will keep you hitting Next Episode every time.
Stream Dragon Age: Absolution on Netflix on Friday.
From Netflix:
WELCOME TO MIRIAM'S STORY: When a heist against the most powerful man in Tevinter goes south, an elven mercenary named Miriam (Kimberly Brooks) is forced into a desperate fight for survival. Now, to save herself and her friends, Miriam will have to confront the tragic past she's spent a lifetime trying to escape.