This week: 9-1-1, The Great Christmas Light Fight, That's My Jam, Lost in Space, The Power of the Dog, Candified: Home for the Holidays, Baking It, Alex Rider, Pen15
9-1-1
"Past is Prologue" – Season 5, Episode 9
Mon Nov 29 – 8PM
On FOX
From FOX:
An abandoned oil well erupts and causes a massive sinkhole in downtown LA; Athena investigates a 30-year-old cold case involving a casino robbery; Buck fears his relationship with Taylor might be ending.
—
The Great Christmas Light Fight
Season 9 premiere
Mon Nov 29 – 9PM
On ABC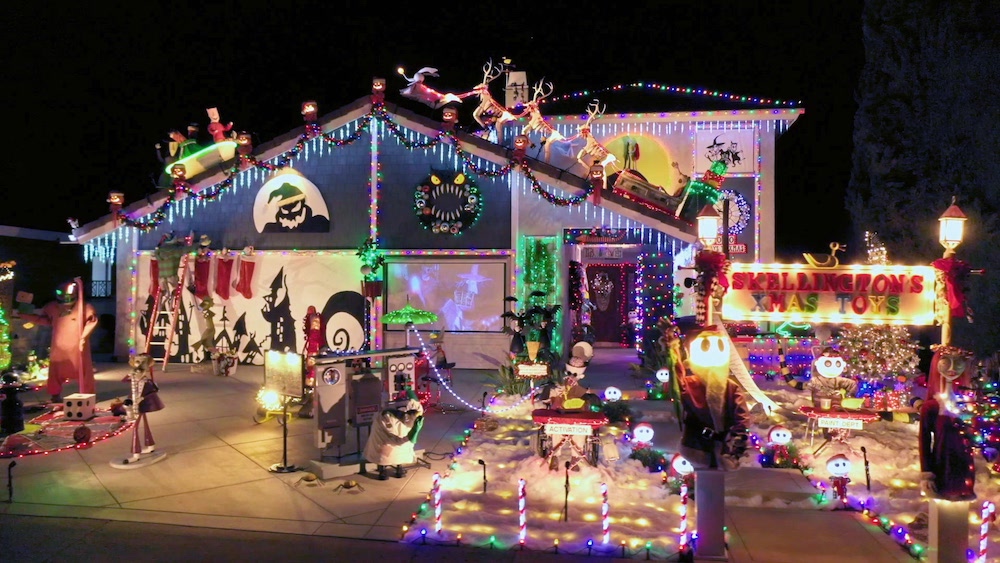 Photo: ABC
Thanksgiving is over, 'tis now the season for upping your electric bill thanks to all the decorating inspo you're about to get from The Great Christmas Light Fight. There's something for every kind of festive fan, from a real life Nightmare before Christmas to peaceful meadows to Disney-inspired displays (it's a good thing this show is airing on a Disney-owned channel, huh?). It's amazing to witness the creativity of these interactive wonderlands that show off the art of Christmas. The Great Christmas Light Fight is the best way to kick off the festive season with a feelgood and easy watch that has enough spirit to power you all the way 'til 2022.
The Great Christmas Light Fight returns to ABC tonight.
From ABC:
All is bright as Season 9 of the holiday classic begins! In the first ever state competition episode four families from California face off in the season premiere featuring the Ford Family, creating an incredible "The Nightmare Before Christmas" display including all of the characters, a scary toy factory and more in Mission Viejo, CA; the Quintero Family builds a whimsical Christmas meadow with over 8,000 handmade illuminated flowers radiating Zen and peace in Atwater, CA; the Aromin family puts on a magical and mesmerizing synchronized light show with a 12-foot replica of the Mickey Ferris Wheel in Fairfield, CA; and the Levy family builds a stunning light display with fencing completely encased in symmetrical diamond-shaped lights in Sacramento, CA. Tune in to watch judge Carter Oosterhouse choose the winner of the $50,000 and the coveted Light Fight Trophy on ABC's "The Great Christmas Light Fight."
—
That's My Jam
Season 1 premiere
Mon Nov 29 – 10PM
On NBC
That's My Jam hits NBC tonight.
From NBC:
Hosted by Jimmy Fallon, "That's My Jam" is an hourlong music and comedy variety game show that draws inspiration from the most popular "Tonight Show" games. Each episode features two teams of two celebrities competing for a charity of their choice in a series of music, dance, and trivia-based games and musical performances. Signature games to be played include Launch the Mic, Air Guitar, Don't Drop the Beat, Perfect Mash-Up, Wheel of Impossible Karaoke, Slay It, Don't Spray It and many more.
—
Lost in Space
Season 3
Wed Dec 1
On Netflix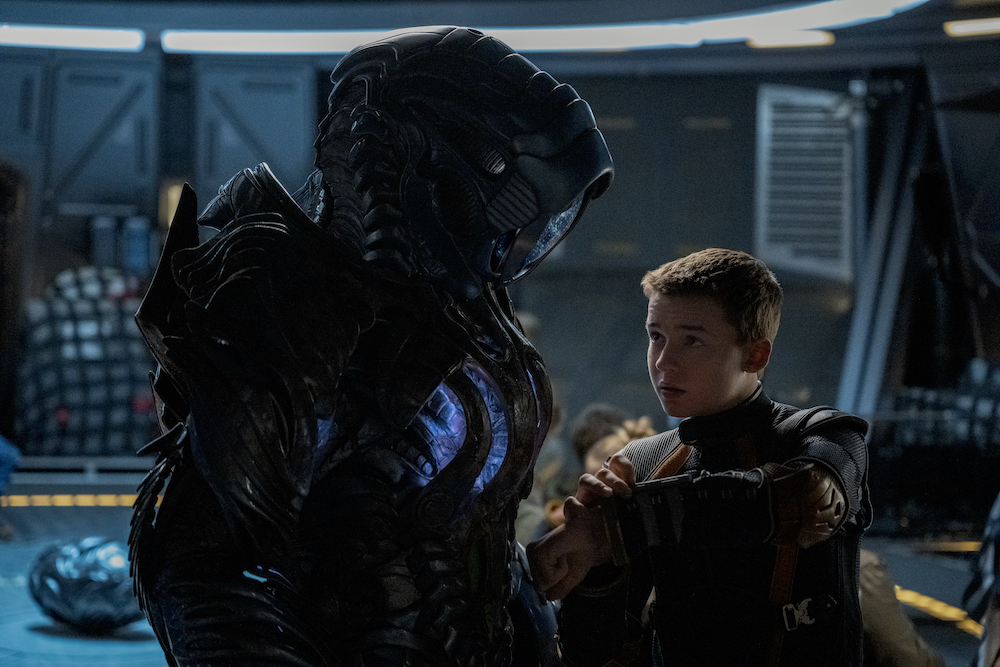 Photo: Diyah Pera/Netflix
Lost in Space returns for one last adventure that sees the Robinson kids make a desperate bid to evacuate to Alpha Centauri. But Will (Maxwell Jenkins) has other plans that may endanger them all. "The kids aren't alright" takes on a new meaning with this series…but you'll be cheering them on against all odds. They'll need all the luck they can get as the family splinters in their search to find one another. John (Toby Stephens), Maureen (Molly Parker), and Don (Ignacio Serricchio) make even wilder plans to find the kids but they may be the ones who are lost…for now. Lost in Space S3 sets the stakes sky-high with plenty of thrilling suspense mixed with questions of the heart and what family means. And that's the core of what makes this series shine.
Lost in Space returns to Netflix on Wednesday.
From Netflix:
In the third and final season of Lost in Space, the stakes are higher than ever and the Robinson family's survival instincts will be put to the ultimate test. After a year of being trapped on a mysterious planet, Judy, Penny, Will and the Robot must lead the 97 young Colonists in a harrowing evacuation — but not before secrets are unearthed that will change their lives forever. Meanwhile John and Maureen — with Don at their side — must battle overwhelming odds as they try to reunite with their kids. The Robinsons will have to grapple with the emotional challenge of not just being lost — but being separated from the ones they love… as they face the greatest alien threat yet.
—
The Power of the Dog
Wed Dec 1
On Netflix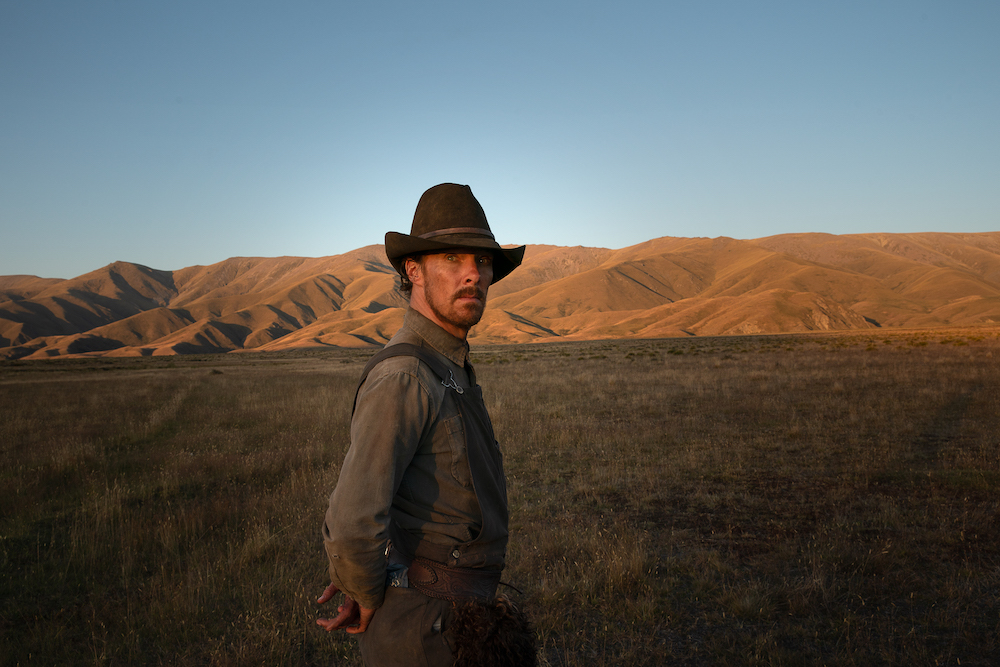 Photo: Kirsty Griffin/Netflix
"You'll keep waiting for the axe to fall…and it doesn't…and it doesn't…and the tension builds to the bursting point. Perfectly benign moments take on sinister hues in The Power of the Dog, you know something is deadly wrong, tensions hang over your head, and then the axe finally falls and it's a hell of a payoff." –Sherin Nicole (listen to our full Geek Girl Riot preview)
The Power of the Dog comes to Netflix on Wednesday.
From Netflix:
Charismatic rancher Phil Burbank inspires fear and awe in those around him. When his brother brings home a new wife and her son, Phil torments them until he finds himself exposed to the possibility of love.
—
Candified: Home for the Holidays
Season 1
Wed Dec 1
On Hulu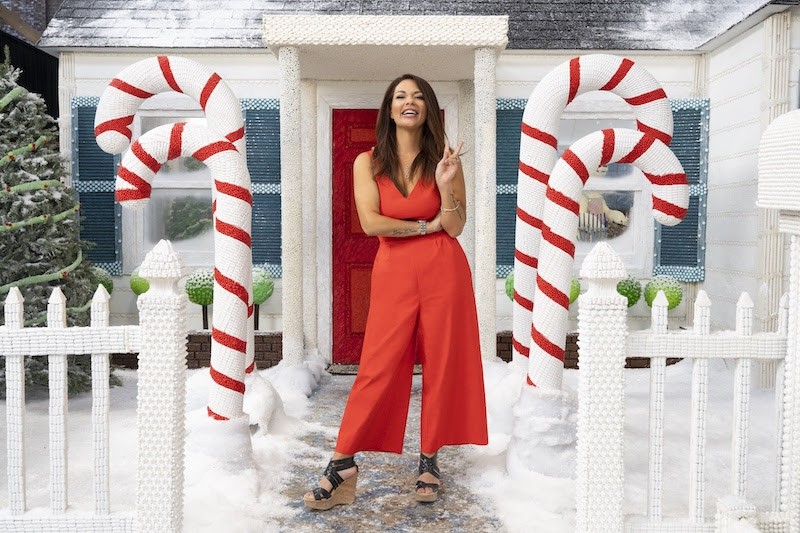 Photo: Cory Osborne/Hulu
Candified is set to ramp the festivity up to 11. Candy Queen Jackie Sorkin and her team of candy artists work to create the most fabulous edible decorations you've ever seen. Their designs are really spectacular…but what makes this series most delicious is all the drama behind the scenes. Their set pieces are massive operations that require a lot of skill and plenty of teamwork, which means high talent and higher tensions. And the Candified team clashes—a LOT—but always make up in the end (well, sorta). Join them on their journey to building a fully-furnished and life-size house made out of candy to get you in the festive spirit (and maybe make your teeth hurt).
Stream Candified: Home for the Holidays
on Hulu on Wednesday.
From Hulu:
Candy Queen Jackie Sorkin and her team of exceptional candy artists design, manipulate, cut, glue, melt and shape 100s of thousands of pieces of candy as they attempt to build a fully-furnished, life size holiday candy house in time for the holidays!
—
Baking It
Season 1
Thurs Dec 2
On Peacock TV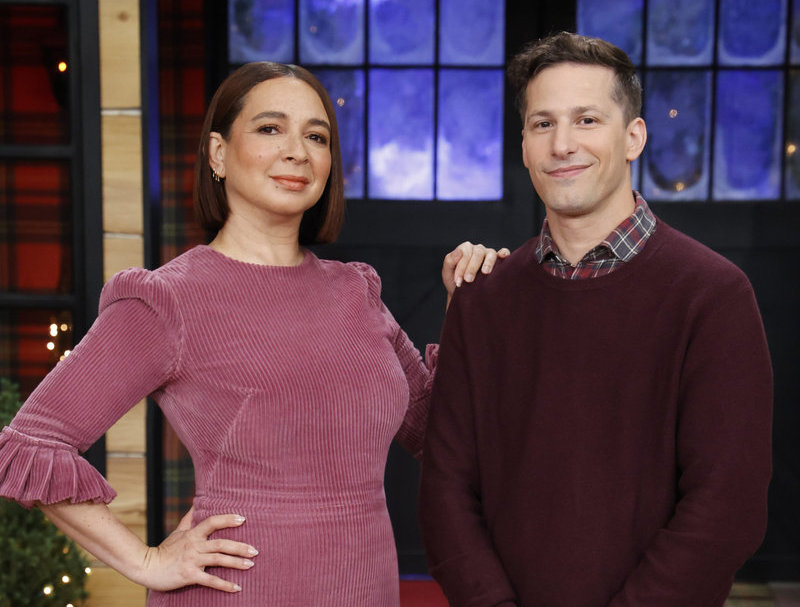 Photo: Jordin Althaus/Peacock
Amy Poehler's heading home for the holidays and leaving the Making It creativity in the hands of Maya Rudolph and Andy Samberg…which turns the show into: Baking It! Yup, NBC is rotating their most beloved personalities to bring you some more joy this holiday season, this time for a baking competition with a festive twist. The series is full of gentle humor and delightful feels, while the sweet treats are the cherry on top. Rudolph and Samberg are a fabulous duo and, as if they weren't charming enough, Baking It brings in a group of grandmas to judge (because who better to fawn over baked goods than lil ol' ladies?). Baking It is bringing all the cheer you need to get you through the season (and beyond).
Watch Baking It on Peacock TV on Thursday.
From NBC:
BAKING IT is a holiday competition series in which eight teams of two talented home bakers join Maya and Andy's winter cabin for a celebration of culinary holiday traditions. Contestant duos will include spouses, siblings, best friends and more, who will work together to create outstanding savory and sweet creations for themed challenges with the hopes of winning a cash prize. Maya and Andy will lead the festivities, also providing comedic and musical commentary on the action. The bakers' holiday treats will be judged by tough critics – four opinionated real-life grandmothers, who happen to be fantastic bakers themselves!
—
Alex Rider
Season 2
Fri Dec 3
On IMDb TV
Photo © 2021 Sony Pictures Television
After an explosive first season, Alex Rider (Otto Farrant) is taking a break. His team thinks it's best for him to try and live a normal teenage life…but the world has other plans. While in Cornwall, he gets wrapped up in a dangerous plot but those around him don't believe the signs. So Alex is on his own and he can't help but let regular life seep in (which might not be such a bad thing). Alex Rider S2 brings more of the thrills and mystery you've come to love from the series, while keeping things fresh by taking away everything our hero knows and forcing him to think outside the box. It's a good move and makes for a great ride, turning those thrilling spy stories you read when you were younger into a fun series that kids and adults alike can enjoy.
Alex Rider is back on IMDb TV on Friday.
From IMDb:
After the death of his uncle and a deadly mission to bring down Point Blanc, Alex Rider is eager to put the past behind him and rebuild his life. However, when a horrific attack on a friend's family draws him back into the world of spies, Alex must unravel a sinister political plot with global repercussions.
—
Pen15
Season 2, Part 2
Fri Dec 3
On Hulu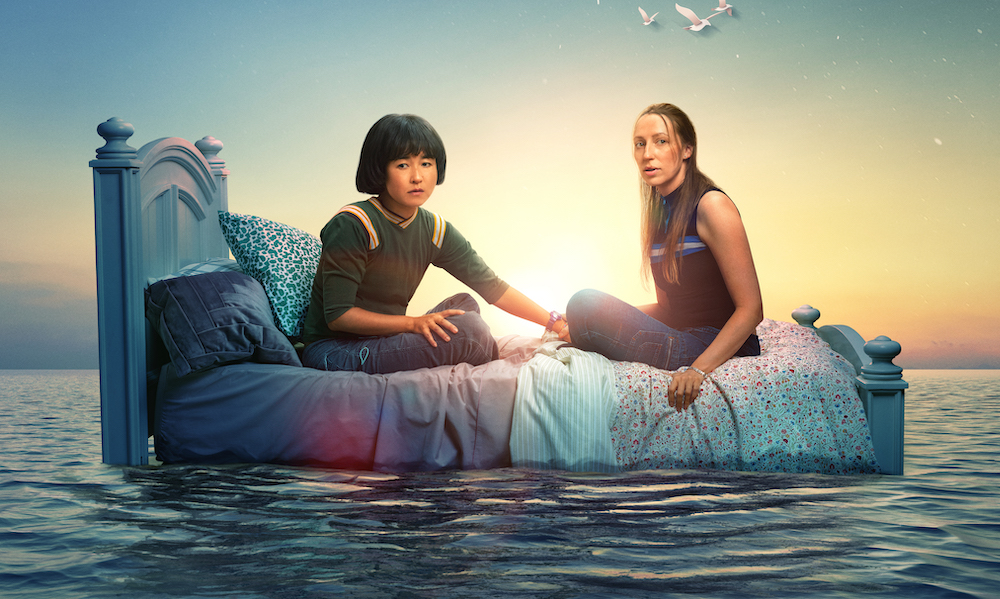 Photo: Hulu
Maya (Maya Erskine) and Anna (Anna Konkle) have had a tough time lately but they're trying their best to get through it in the only way they know how: By being messy and awkward…like kids! Once again Pen15 will make you cringe with embarrassment and it often steps way over the line (especially when you remember Maya and Anna are played by full grown adults). But the second half of the season really shines when it dives deeper into their familial relationships. Their family members get their quiet moments of clarity—standout episode "Yuki" will make your heart ache. Pen15 continues to capture every little moment of puberty and growing up (even the parts you wish to forget).
Pen15 returns to Hulu on Friday.
From Hulu:
Pen15 is an R-rated "traumedy" set in middle school as it really happened in the year 2000. Anna Konkle and Maya Erskine play versions of themselves as thirteen year old outcasts, surrounded by actual thirteen year olds. In this world, seventh grade never ends and the pains of growing up are inevitable.