This week: The Great Christmas Light Fight, Willow, Irreverent, Gossip Girl, Three Pines, Riches, Spoiler Alert, Lady Chatterley's Lover, Firefly Lane, Women Talking
The Great Christmas Light Fight
Season 10 premiere
Mon Nov 28 – 8PM
On ABC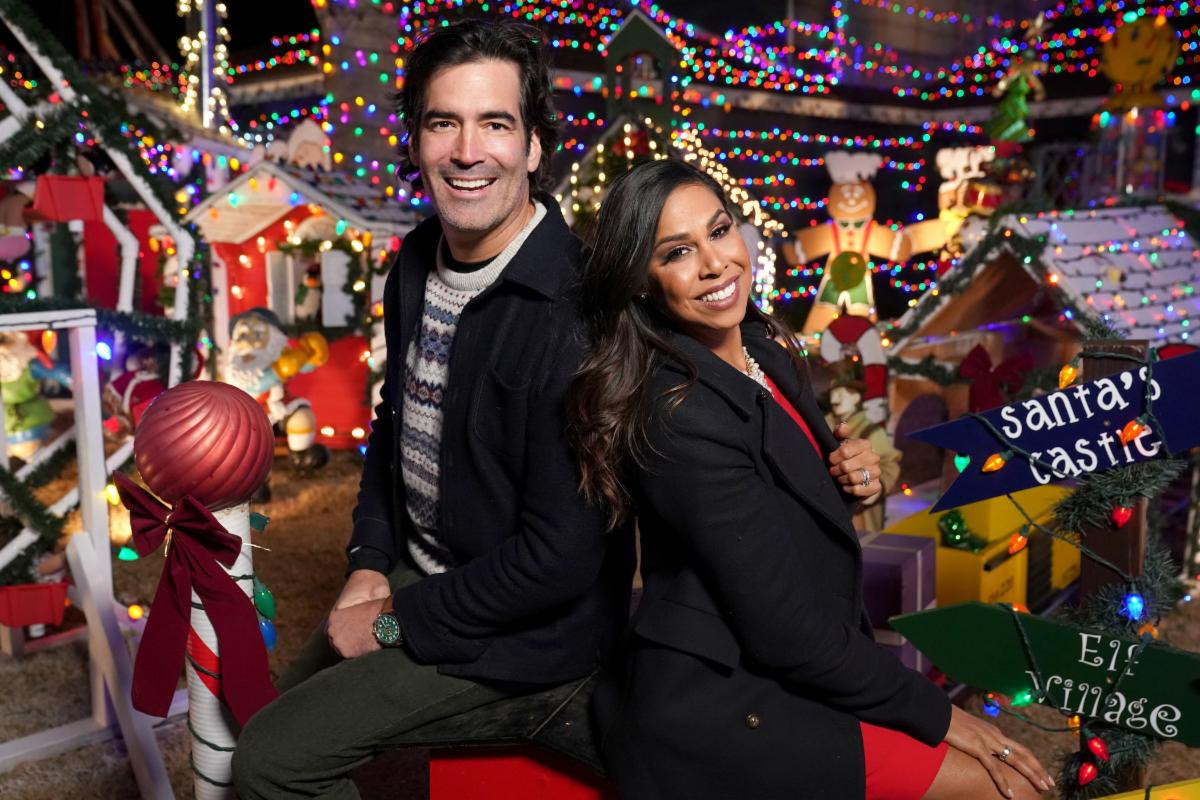 It's the most wonderful time of the year: The Great Christmas Light Fight is back! Just in time for (most of) you to start decorating your home for the holiday season. Somehow the light displays get bigger and more impressive with every passing year—from rollercoaster rides to incredible Diwali-meets-Christmas celebrations to 40-foot inflatable Santas that you can probably see from space. Host Carter Oosterhouse once again takes you through each experience that is primed and ready to get you in the holiday spirit (and cringe at the thought of the contestants' electric bill). Just remember to wear some shades 'cause this show is dazzling in every sense of the word.
The Great Christmas Light Fight returns to ABC tonight.
From ABC:
It's beginning to look a lot like Christmas as season 10 of the tree-mendously popular series begins and four families face off! The Hellewell family creates an incredible interactive display that makes everyone of all ages feel like little kids with their custom-made inflatables, a giant playable piano and more in Newark, California. The Pratt family showcases their sweet-themed display with the first-ever motorized amusement park ride taking guests through Lollipop Lane, Peppermint Place and Marshmallow Way in Scottsdale, Arizona. The Maan family puts on a dazzling and awe-inspiring light show, combining traditional Christmas with the Indian Diwali Festival of Lights, featuring over 50,000 pixels in their display in Manteca, California. And the Lunsford family carries on their family tradition of building a stunning light display on their 90-acre farm, which has been in the family since the 1700s in Bowman, Georgia. Watch as judge Carter Oosterhouse decides who will win the $50,000 prize and coveted Light Fight Trophy.
–
Willow
Season 1
Wed Nov 30
On Disney+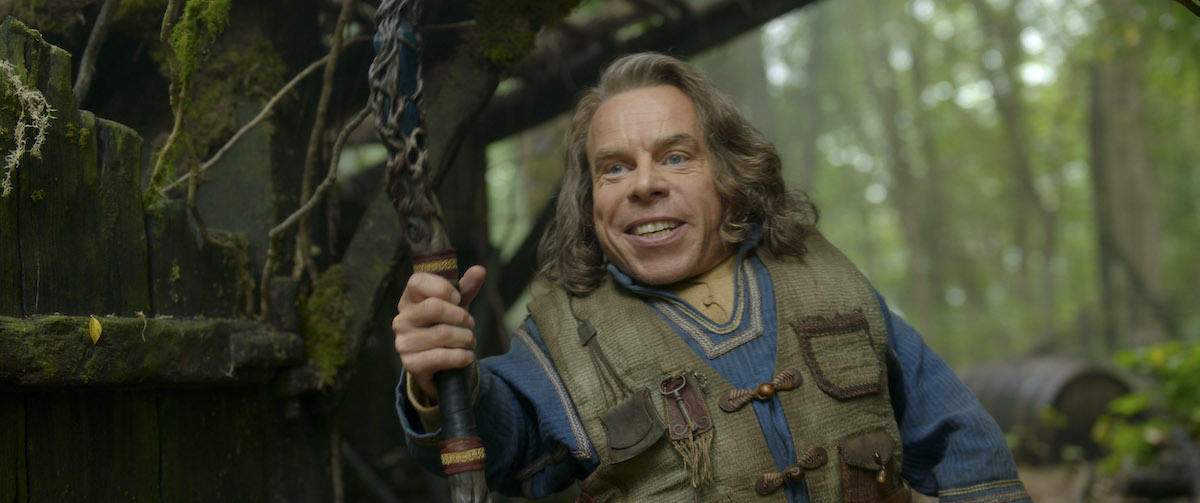 The first three episodes of Willow start many years after the OG film's end. Sorsha (Joanne Whalley), now queen and a mother, meets with another kingdom about the marriage of her daughter Kit (Ruby Cruz) to their prince Graydon (Tony Revolori), in order to become allies. However, things go left when evil beings attack the palace and Kit's twin brother Airk (Dempsey Bryk) is captured. A party is formed to find Willow so he can help them save Airk.
Davis is wonderful as the older Willow. Now sure of himself and also full of regret, his character adds some good drama and heft to the adventure. And Whalley was a real surprise to see—I didn't know they were going to have as many of the original actors returning. (read Julian Lytle's full review)
Willow hits Disney+ on Wednesday.
From Disney:
An all-new sequel series to George Lucas's 1988 fantasy adventure "Willow". The Nelwyn sorcerer returns, years after rescuing the infant empress Elora Danan, to lead group of misfit heroes on a harrowing rescue mission through a world beyond imagination.
–
Irreverent
Season 1
Wed Nov 30
On Peacock
Watch Irreverent on Peacock on Wednesday.
From NBC:
IRREVERENT is a fish out of water drama that follows criminal mediator Paulo Keegan as he flees the United States after a mediation gone wrong and assumes the identity of Reverend Mackenzie "Mack" Boyd. "Mack" (Paulo) finds himself trapped in Clump, Australia – a small, eccentric beach town hundreds of miles away from civilization and phone reception. In order to stay alive, "Mack" must keep the wool over the town's eyes and play the role of devoted Reverend, while desperately searching for an exit strategy before his past catches up to him.
–
Gossip Girl
Season 2 premiere
Thurs Dec 1
On HBO Max
Gossip Girl is back on HBO Max on Thursday.
From HBO:
It's the second semester of Junior year, and Gossip Girl is leaving no stone unturned in her effort to control the scandalous lives of Manhattan's elite. She's learned a thing or two from her first go-round – namely what her audience wants, they shall get. It's time for her to turn the heat up on what's been simmering. Old enemies, new allies, constantly shifting sands – this semester, there can only be one queen, and by the end of the school year, everyone will know where the bodies are buried, and just who was holding the shovel.
–
Three Pines
Season 1
Fri Dec 2
On Prime Video
If you've been missing your Alaska Daily fix, Three Pines is a must-watch. Set in a small Quebec village, the series follows detective Chief Inspector Armand Gamache (Alfred Molina) as he investigates three bizarre but brutal murders—and the whole town might be connected in one way or another. Molina brings his magnetism to Gamache, painting a portrait of a deeply insightful, gentle, yet tortured man. Unflinching in its exploration of Canada's mistreatment of Indigenous peoples and the cover-ups by those in power, Three Pines is a thrilling and suspenseful mystery full of complex characters and layers upon layers of secrets. You won't be able to look away as more and more threads pull this story open and the people at its core are torn apart. And it will encourage important conversations about harsh truths we all must recognize and work to bring justice to the real world this show embodies so well.
Watch Three Pines on Prime Video on Friday.
From Amazon:
Adapted from Louise Penny's New York Times best-selling Chief Inspector Gamache series, Three Pines follows Chief Inspector Armand Gamache (Alfred Molina) as he investigates cases that happen beneath the idyllic surface of the Quebec village of Three Pines, finding long-buried secrets, and facing a few of his own ghosts.
–
Riches
Season 1
Fri Dec 2
On Prime Video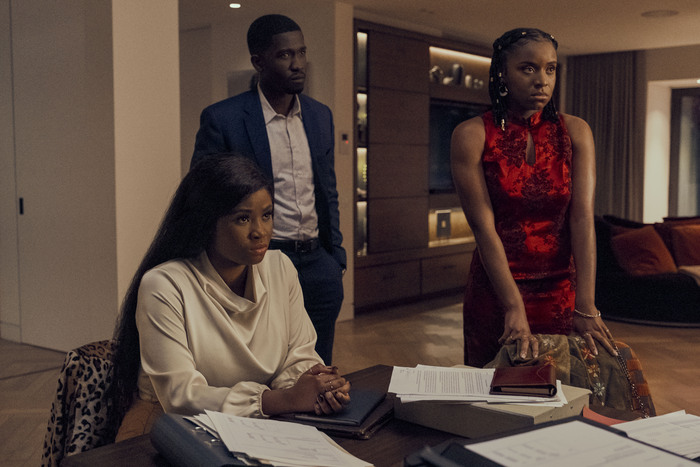 When Stephen Richards (Hugh Quarshie) passes away unexpectedly, he leaves chaos in his wake. Years ago, he started a family in America—until he left them for his other family in Britain. Yup, family is messy at the best of times, especially when you have two of them, and Stephen was a master at stirring the pot. When his will leaves his incredibly lucrative business to the American family he abandoned, the two sides go to war with each other…and sometimes, that means traitors cross enemy lines. Riches is a high-flying drama that keeps you hooked on the juicy secrets that each of them holds closer than their credit cards. There's ego, betrayal, and romance, and ooh, you'll be eating up every moment of it. Their glamorous lives are built on deep-rooted lies and mysteries that you'll be dying to uncover until you're wondering who's really pulling the strings (and guessing is half the fun).
Riches debuts on Prime Video on Friday.
From Amazon:
Riches follows the exploits of the stylish, privileged, super-successful Richards family. When Stephen Richards (Hugh Quarshie) passes suddenly, the family's world comes crashing down. As his business hangs in the balance, his different sets of children are about to collide as they vie for control.
–
Spoiler Alert
Fri Dec 2
In theaters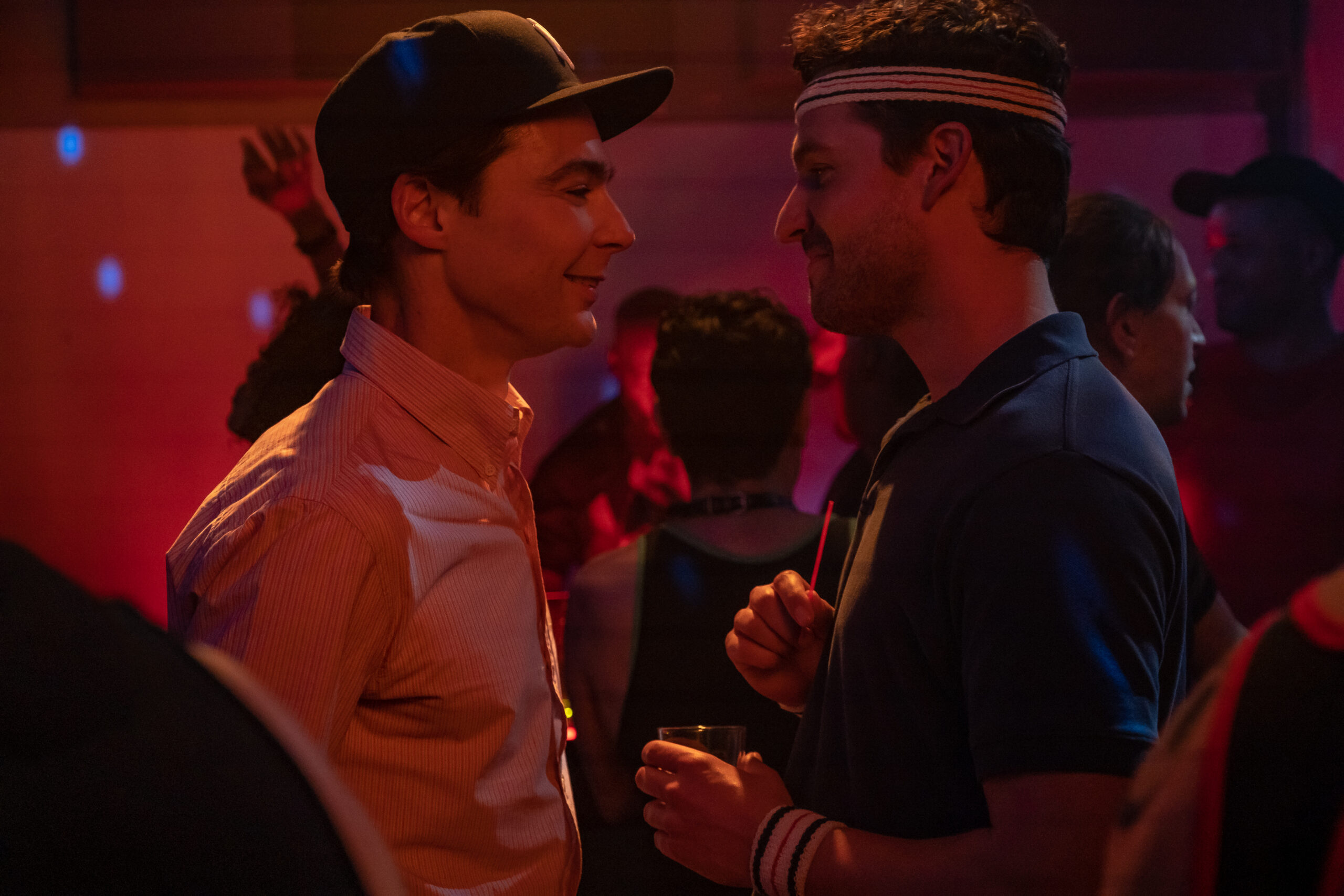 grade: C
Spoiler Alert is a tragic romantic dramedy about Michael Ausiello, an entertainment journalist and author, and his relationship with Kit Cowan over the course of 15 years, based on his biography. Jim Parsons plays Michael and Ben Aldridge plays Kit. It covers their meet-cute and their opposites attract-style beginnings, going all the way to the crumbling of their relationship until Kit's health issues.
The movie is okay, mostly. It's called Spoiler Alert so you'll be able to guess the ending—and it'll tell you in the first five minutes. Parsons does okay but he feels a bit like a better-dressed version of his famous character from The Big Bang Theory. Aldridge is also decent enough but Sally Field steals every scene she's in as Kit's mother, Marylin. Bill Irwin, who plays Kit's father, Bob, does well in a minor role. He's just a good dad—you don't get much but he plays well off of Field and chews up all the scenery. I do think Spoiler Alert would've been better served by streaming than a theatrical release but, hey, we all could be surprised by its box-office fate. (by Julian Lytle)
—
Lady Chatterley's Lover
Fri Dec 2
On Netflix
Stream Lady Chatterley's Lover on Netflix on Friday.
From Netflix:
Marrying Sir Clifford Chatterley, Connie's life of wealth and privilege seems set as she takes the title of Lady Chatterley. Yet this idealistic union gradually becomes an incarceration when Clifford returns from the First World War with injuries that have left him unable to walk. When she meets and falls for Oliver Mellors, the gamekeeper on the Chatterley family estate, their secret trysts lead her to a sensual, sexual awakening. But as their affair becomes the subject of local gossip, Connie faces a life-altering decision: follow her heart or return to her husband and endure what Edwardian society expects of her.
–
Firefly Lane
Season 2
Fri Dec 2
On Netflix
Firefly Lane returns to Netflix on Friday.
From Netflix:
What could possibly have ended the tight-knit thirty year friendship of Tully and Kate, our "Firefly Lane Girls Forever?" We'll learn the answer this season — but first — Kate grapples with the painful aftermath of Johnny's ill-fated trip to Iraq, while Tully faces a lawsuit after walking away from her talk show, and must start her career over from the bottom. This leads her to search for answers about who she is and where she comes from — including a quest to find the father she never met, against the wishes of her secretive hippie mother, Cloud. In the '80s, we see Kate and Johnny first fall in love, creating more than a little drama in the newsroom where they work, as Tully's career rises and she spars (and flirts!) with cocky sportscaster Danny Diaz. She just might have met her match — that is, if they can stop arguing for five minutes. While in the '70s, teenage Kate and Tully struggle to keep their friendship together as Cloud goes to jail for dealing drugs and Tully goes to live with her grandmother, far away from Firefly Lane. As the girls face the tumult of high school apart, they know the one thing they really need is each other.
—
Upcoming Releases:
Women Talking
Dec 23
In theaters
grade: B+
Based on the novel of the same name, Women Talking is about a group of women from a remote religious community who must decide what they are going to do after they find out the men have been drugging and sexually assaulting them. It focuses on the women from two of the families who the community chooses to figure out if they should all forgive the men, fight the men, or leave the community and go make their own.
Women Talking feels similar to the classic 12 Angry Men in how it uses the space and close quarters of the setting, as well as how it holds on shots of the actresses to build drama. The film is directed by Sarah Polley and stars Rooney Mara, Claire Foy, Frances McDormand, and Ben Whishaw. All the performances are good, with a standout being Jessie Buckley as Mariche. The film also intelligently handles the subject of violence by alluding to it instead of showing it. With such a heavy subject, this method really drives home what these women and girls went through.
The filmmaking is solid and the pacing is good. It's also pretty shocking that actual life events inspire this story, book, and film. Also, while the film looks like it's in the past, it isn't, which is not a twist or spoiler; it really centers the narrative as an active thing versus a period story. (by Julian Lytle)