This week: Guillermo del Toro's Cabinet of Curiosities, Fortune Feimster: Good Fortune, Star Wars: Tales of the Jedi, Wendell & Wild, Big Mouth, Drink Masters, Central Park, Interview with the Vampire
Guillermo del Toro's Cabinet of Curiosities
Season 1
Tues Oct 25
On Netflix
Stream Guillermo del Toro's Cabinet of Curiosities on Netflix tomorrow.
From Netflix:
In CABINET OF CURIOSITIES, acclaimed Academy Award-winning filmmaker and creator, executive producer and co-showrunner Guillermo del Toro has curated a collection of unprecedented and genre-defining stories meant to challenge our traditional notions of horror. From macabre to magical, gothic to grotesque or classically creepy, these eight equally sophisticated and sinister tales (including two original stories by del Toro) are brought to life by a team of writers and directors personally chosen by del Toro.
–
Fortune Feimster: Good Fortune
Tues Oct 25
On Netflix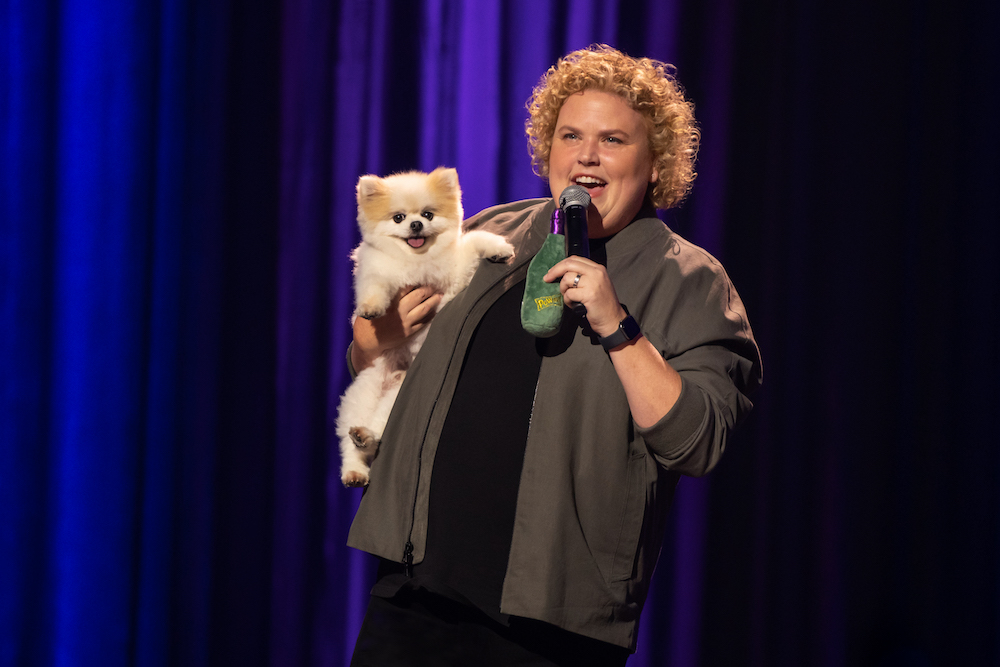 Fortune Feimster is back to give you some Good Fortune and plenty of laughs. The past few years have been eventful for all of us but Fortune brings her special kind of sauce to it, complete with huge life updates and finger guns. She keeps the audience giggling throughout, telling colorful stories about getting married, her new pup named Biggie, and meeting some interesting people & trying new (and icy) things. If you've watched her first Netflix special Sweet & Salty, then Good Fortune is a great update on Fortune's journey with stories that just keep on getting better. If you haven't seen it, well, you've got a double-whammy of Fortune coming your way.
Fortune Feimster: Good Fortune hits Netflix tomorrow.
From Netflix:
It's good to be Fortune Feimster. Filmed at the Chicago Shakespeare Theater, the always loveable and incredibly charming comedian and actress is back for her second hour-long Netflix comedy special, Good Fortune. Expanding on her confessional brand of comedy and how she's different than what meets the eye, Fortune reflects on her own good fortune, including some big life events she's experienced the last couple years like falling in love with her wife and the extravagant proposal she planned that didn't go as expected, and much more.
–
Star Wars: Tales of the Jedi
Season 1
Wed Oct 26
On Disney+
Star Wars: Tales of the Jedi debuts on Wednesday on Disney+.
From Disney:
Two Stories of Fate. One Destiny.
–
Wendell & Wild
Fri Oct 28
On Netflix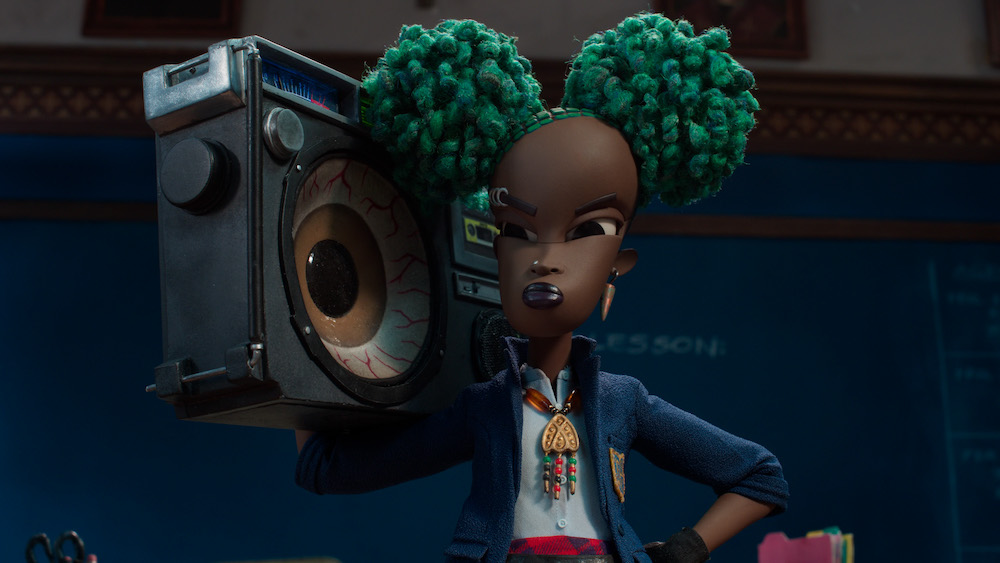 "The animation is beautiful, the character designs are really interesting, and there's a lot of lore I'd like to see explored more, but Wendell & Wild is possessed with fun. And of course, Key & Peele always come through." –Sherin Nicole (hear more of our thoughts on Geek Girl Riot)
Watch Wendell & Wild on Netflix on Friday.
From Netflix:
From the delightfully wicked minds of Henry Selick and producer Jordan Peele, comes Wendell & Wild, an animated tale about scheming demon brothers Wendell (Keegan-Michael Key) and Wild (Peele) – who enlist the aid of Kat Elliot – a tough teen with a load of guilt – to summon them to the Land of the Living. But what Kat demands in return leads to a brilliantly bizarre and comedic adventure like no other, an animated fantasy that defies the law of life and death, all told through the handmade artistry of stop motion.
–
Big Mouth
Season 6
Fri Oct 28
On Netflix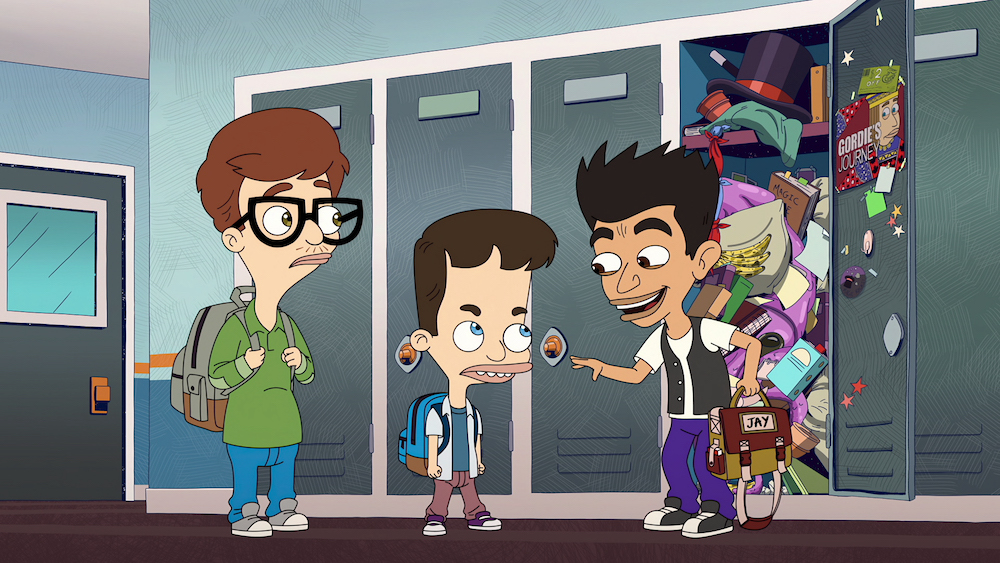 Big Mouth is back to remind you that the scariest nightmare this spooky season is puberty. From Halloween costumes earning more treats than tricks, to DNA tests gone wrong, to sexual spectrum realizations, Big Mouth uses the wild, weird, and wonderful parts of the human experience as its personal playground. And it cooks up the most burning anxieties we've all heard from that little voice deep down in places we don't talk about at parties. The series also sheds some light on topics we rarely see on screen, especially the ones society doesn't have the language to describe or understand—until now. And that's the beauty of Big Mouth—look past all the cringe-worthy moments and you'll find some pretty brilliant explorations of sexuality, relationships, and growing up.
Big Mouth returns to Netflix on Friday.
From Netflix:
Season six of Big Mouth, the fan beloved, critically-acclaimed and Emmy-winning adult animated comedy about the glorious nightmare that is puberty, will premiere October 28, 2022. Inspired by Kroll and Andrew Goldberg's childhood, it follows a group of friends and their hormone monsters as they navigate adolescence, human sexuality, and coming of age. Season six focuses on the theme of family as the beloved characters continue each of their journeys, discovering that while you can't always pick your family, you can surround yourself with those that love you for who you are. The series is co-created and executive produced by Nick Kroll, Andrew Goldberg, Jennifer Flackett and Mark Levin.
–
Drink Masters
Season 1
Fri Oct 28
On Netflix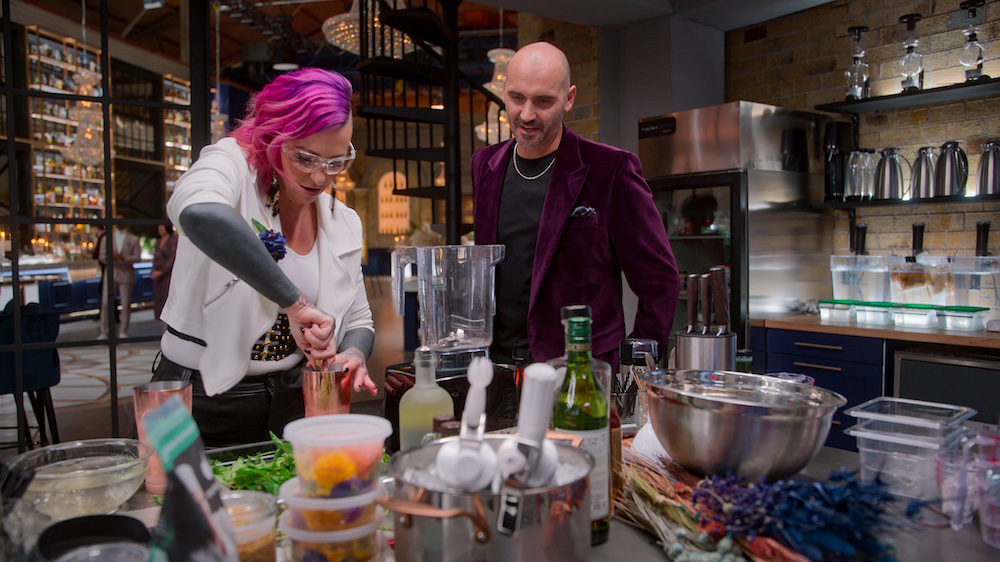 Drink Masters is the new competition that challenges some of the fiercest mixologists to step up their game and create mouth-watering cocktails. Pushing the boundaries of classic cocktail recipes, each mixologist brings their individual style and unexpected ingredients to create drinks you never knew could be real. It's an art form and they display it beautifully. Set against a backdrop of what looks like Lucifer's Luxe nightclub, filled with shelves upon shelves of spirits, Drink Masters will inspire you to try mixing your own drinks (but with some of these complex recipes, maybe leave it up to the experts).
Stream Drink Masters on Netflix on Friday.
From Netflix:
Twelve of the world's most innovative mixologists infuse, stir and blend their way through a series of high-stakes cocktail challenges to win a life-changing prize and the title of The Ultimate Drink Master.
–
Central Park
"Money Candy" – Season 3, Episode 10
Fri Oct 28
On Apple TV+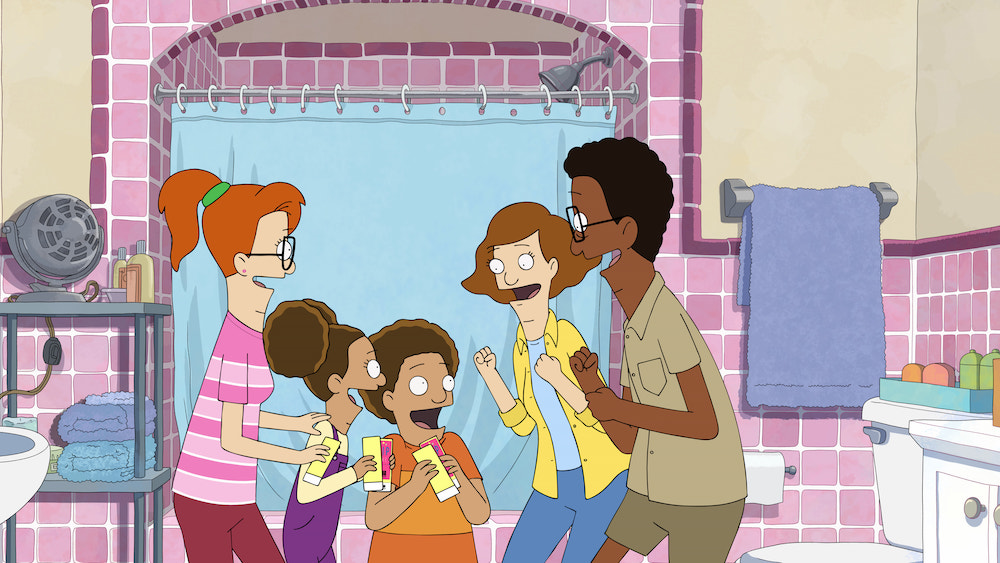 Central Park is taking on K-pop this week and it'll give you stars in your eyes. Money Candy is the hottest group that Cole (Tituss Burgess) and Molly (Emmy Raver-Lampman) are O-B-S-E-S-S-E-D with…and it's only a matter of time before the rest of the fam join in. Who could blame 'em—this group is cute and polished to perfection. When the Tillermans go on a mission to spot the MC boys—and maybe score some tickets—things take an unbelievable turn that'll make you wish it was happening to you with your faves. 
Across town, Bitsy (Stanley Tucci) is on her own mission to clone Champagne, causing Helen (Daveed Diggs) to panic about potentially losing out on her hard-earned inheritance. This leads to a poppin' rap track from Helen (bet you didn't think you'd ever read that sentence). The adventure is high in "Money Candy"—it's all about fulfilling some childhood dreams and getting caught up in the moment—and ain't that what makes Central Park shine?
Stream Central Park on Apple TV+ on Friday.
From Apple:
Owen and Paige set out to buy tickets to a K-pop boy band's concert for the kids. Bitsy looks into cloning her dog.
–
Interview With the Vampire
"A Vile Hunger for Your Hammering Heart" – Season 1, Episode 5
Sun Oct 30 – 10PM
On AMC/AMC+
Watch Interview With the Vampire on AMC on Sunday.
From AMC:
Claudia's activities and curiosities present continued challenges for Louis and Lestat. Her actions light an explosive fuse that erupts at episode's end.