This week: How I Met Your Father, Extraordinary, Teen Wolf: The Movie, The 1619 Project, Poker Face, Shotgun Wedding, Shrinking, You People
How I Met Your Father
Season 2
Tues Jan 24
On Hulu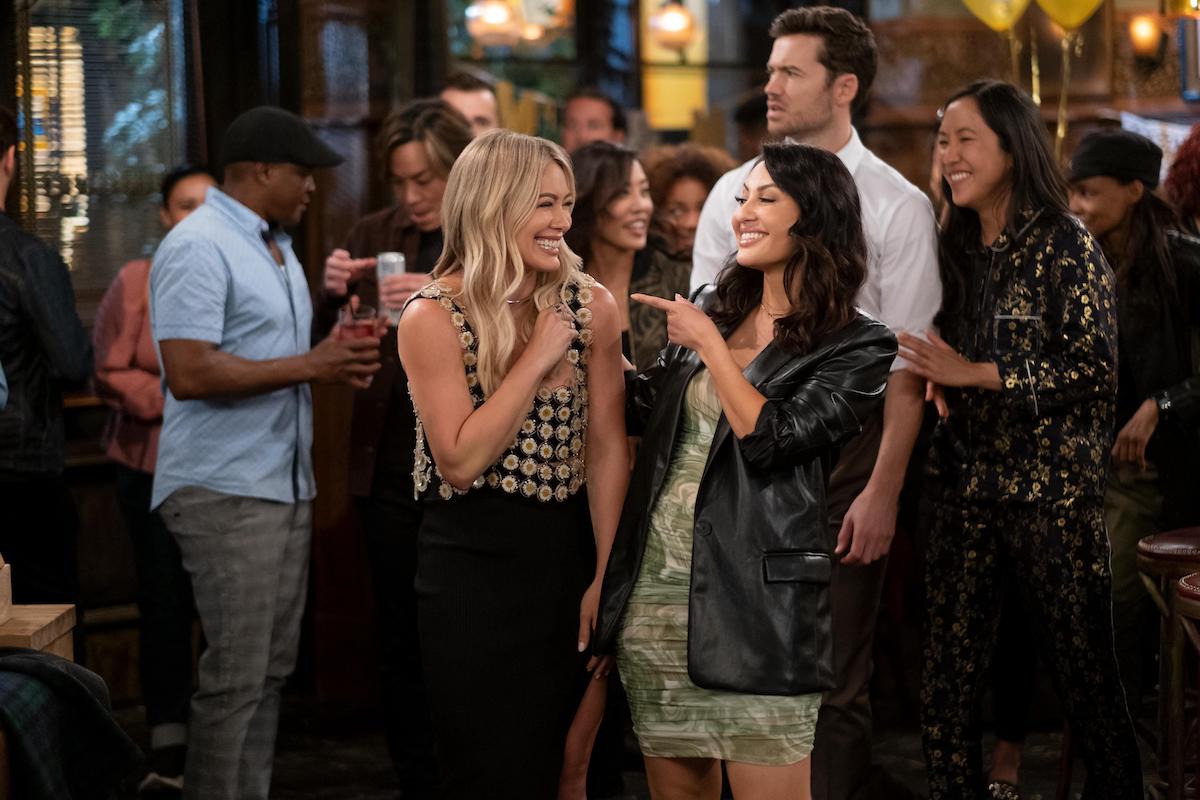 How I Met Your Father is back and the crew is messier than ever. When Sophie (Hilary Duff) suddenly finds herself stuck in a love-square of guys from her past, present, and perhaps future, she does the only thing we would all do in that situation: panic and try to get herself out. Meanwhile, Sid (Suraj Sharma) and Hannah (Ashley Reyes) have taken a huge step as a couple and are adjusting in their own ways to all the new ties that come with committing. On the opposite side of the love spectrum, Valentina (Francia Raisa) and Charlie (Tom Ainsley) are handling their breakup in a totally mature way. And Ellen (Tien Tran) is just trying to get the attention of the cute girl next door.
Of course, nothing is ever easy for our crew but that's what makes for the best stories—especially when Kim Cattrall is telling 'em. How I Met Your Father has settled into its comedic rhythm, keeping the drama and wildly ridiculous situations flying at'cha with some great hindsight from future-Sophie. But of course, it has a beating heart full of love and dreams of romance that made the OG show shine—not to mention some fantastic cameos that'll get you all kinds of nostalgic.
How I Met Your Father returns to Hulu tomorrow.
From Hulu:
In the near future, Sophie is telling her son the story of how she met his father: a story that catapults us back to the present where Sophie and her close-knit group of friends are in the midst of figuring out who they are, what they want out of life, and how to fall in love in the age of dating apps and limitless options.
–
Extraordinary
Season 1
Wed Jan 25
On Hulu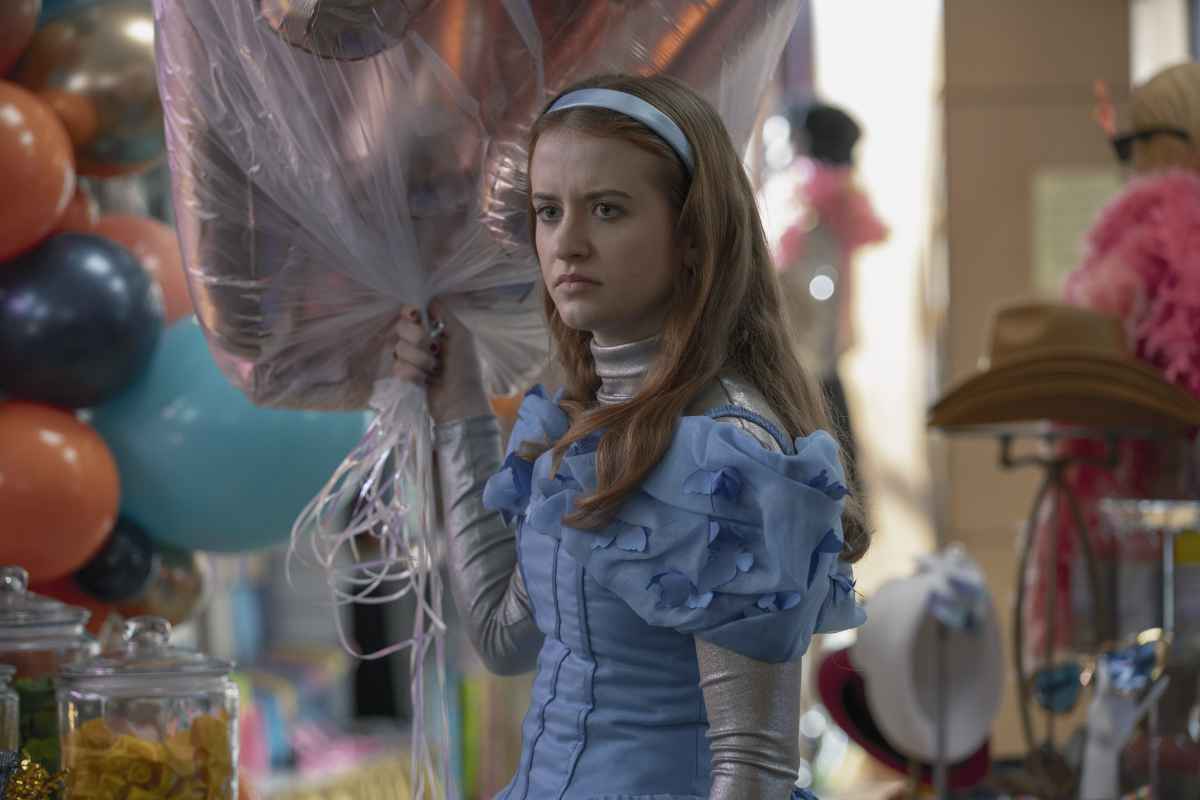 Jen (Máiréad Tyers) is an ordinary woman living in an extraordinary world. Everyone else has superpowers—ranging from superheroic to dangerous to downright inconvenient—everyone, that is, except Jen. And she's having a bloody awful time dealing with it. Let's face it, she's a mess—and she'd do anything to get a superpower. Her roommates Carrie (Sofia Oxenham) and Kash (Bilal Hasna) do have powers but they don't have their lives together either (who does?). Extraordinary is an offbeat comedy about feeling like your life is going nowhere, keeping the vibe hilariously relatable even when the problems they face might be a little different. The characters are wacky and can't help but get themselves into bizarre situations (often of their own making). But that's what makes them lovable—you'll find yourself rooting for them, even if you're not entirely sure what they want (but hey, neither do they).
Watch Extraordinary on Hulu on Wednesday.
From Hulu:
Meet Jen. She lives in a world where everyone has a superpower. Everyone except her. Which is just sodding great. Extraordinary is somewhere between a sitcom and an existential crisis: an eye-popping, shocking, hilarious, and bittersweet comedy about finding your way in the world, when all you'll ever be is 'ordinary'.
–
Teen Wolf: The Movie
Thurs Jan 26
On Paramount+
Teen Wolf: The Movie hits Paramount+ on Thursday.
From Paramount:
When a terrifying new evil emerges, Scott McCall (Tyler Posey) and the rest of his pack return to Beacon Hills. Scott rounds up the Banshees, Werecoyotes, Hellhounds, Kitsunes, and other shapeshifters of the night. With the help of his new allies, trusted friends, and the return of a long lost love, Scott and his pack just might stand a chance.
–
The 1619 Project
Season 1
Thurs Jan 26
On Hulu
Stream The 1619 Project on Hulu on Thursday.
From Hulu:
Hulu's The 1619 Project is a six-part docuseries that expands upon "The 1619 Project" created by Pulitzer Prize-winning journalist Nikole Hannah-Jones and The New York Times Magazine. The series seeks to reframe the country's history by placing the consequences of slavery and the contributions of Black Americans at the very center of our national narrative. The episodes – Democracy, Race, Music, Capitalism, Fear and Justice – are adapted from essays from the recently published book, "The 1619 Project: A New Origin Story", and examine how the legacy of slavery shapes different aspects of contemporary American life.
–
Poker Face
Season 1
Thurs Jan 26
On Peacock
Poker Face debuts on Peacock on Thursday.
From Peacock:
Poker Face is a mystery-of-the-week series following Natasha Lyonne's Charlie, who has an extraordinary ability to determine when someone is lying. She hits the road with her Plymouth Barracuda and with every stop encounters a new cast of characters and strange crimes she can't help but solve.
–
Shotgun Wedding
Fri Jan 27
On Prime Video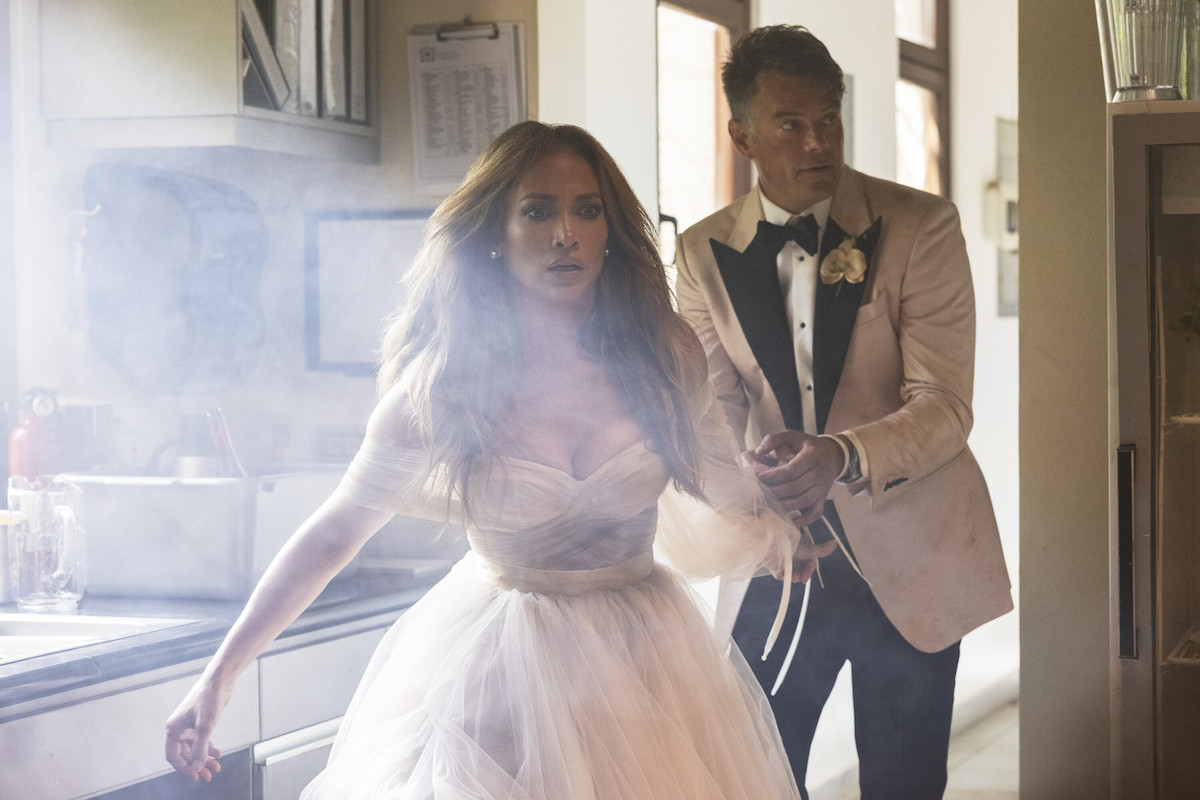 In the vein of movies like Romancing the Stone and last year's The Lost City, Shotgun Wedding blends action and rom-com tropes to produce a dynamic hybrid where quips and kisses fly as fast as the bullets. In this story, Tom (Josh Duhamel) is a baseball player on the downhill arc of his career, while Darcy (Jennifer Lopez) is a successful executive. Tom has planned an elaborate destination wedding at a resort in the Philippines where their friends and families gather to celebrate… (read Drew Bittner's review)
Watch Shotgun Wedding on Prime Video on Friday.
From Amazon:
In Shotgun Wedding, Darcy (Jennifer Lopez) and Tom (Josh Duhamel) gather their lovable but very opinionated families for the ultimate destination wedding just as the couple begin to get cold feet. And if that wasn't enough of a threat to the celebration, suddenly everyone's lives are in danger when the entire party is taken hostage. "'Til Death Do Us Part" takes on a whole new meaning in this hilarious, adrenaline-fueled adventure as Darcy and Tom must save their loved ones—if they don't kill each other first.
–
Shrinking
Season 1
Fri Jan 27
On Apple TV+
Shrinking hits Apple TV+ on Friday.
From Apple:
"Shrinking" follows a grieving therapist who starts to break the rules and tell his clients exactly what he thinks. Ignoring his training and ethics, he finds himself making huge, tumultuous changes to people's lives … including his own.
–
You People
Fri Jan 27
On Netflix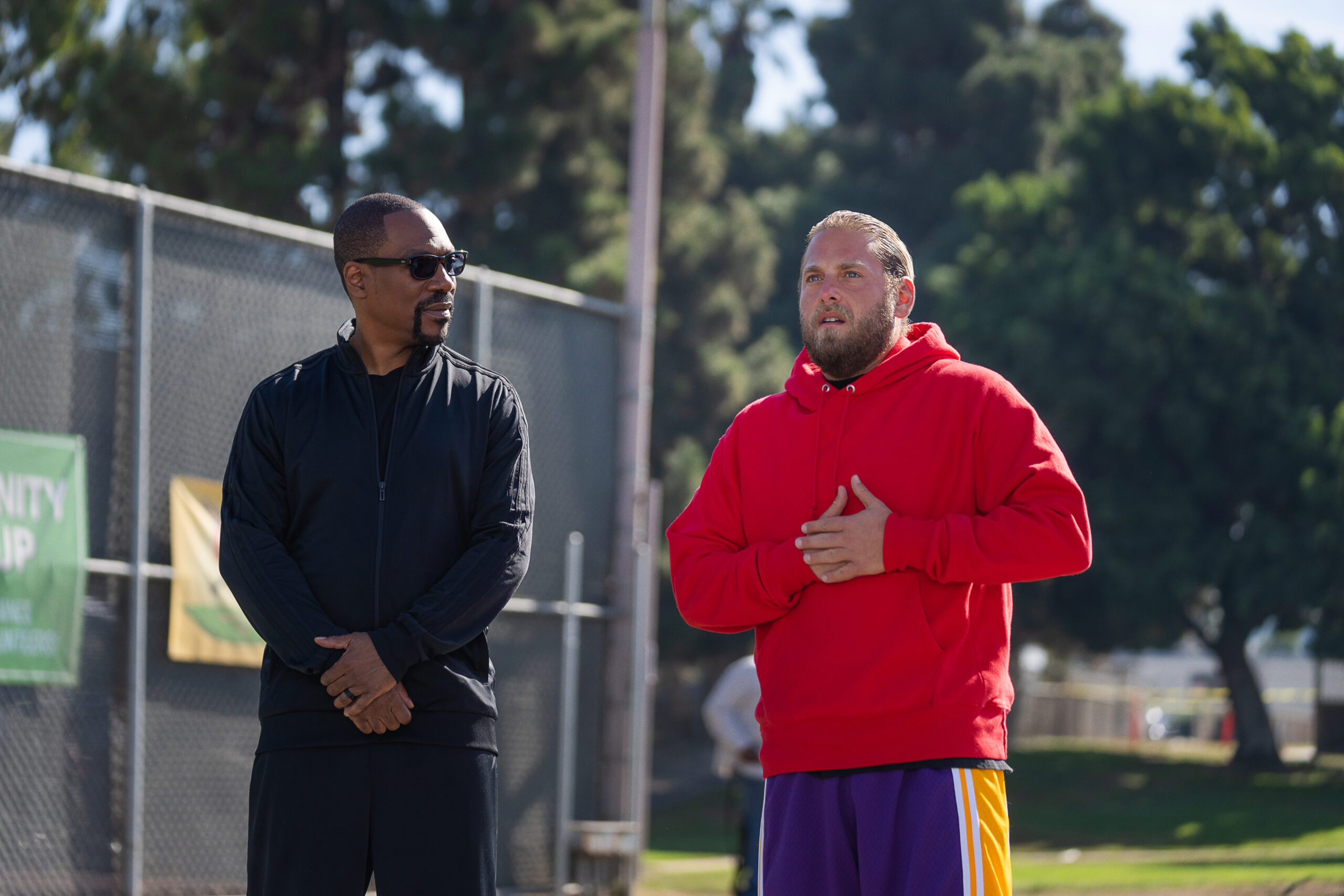 You People is about Ezra Cohen (Jonah Hill) and Amira Mohammed (Lauren London), two thirty-somethings who both have issues with their love life in the city of LA. After a funny meet-cute, they start dating. Things start to get complicated when Ezra introduces Amira to his very well-meaning, liberal, Jewish American parents, Shelley (Julia Louis-Dreyfus) and Arnold (David Duchovny). Then Ezra meets Amira's parents (as I described above). Most of the film deals with Ezra and Amira's difficulties in connecting with each other's parents. This culture clash is the basis of the comedy—and while it's been done before, You People has some jokes and current takes that really work. (read Julian Lytle's review)
Stream You People on Netflix on Friday.
From Netflix:
A new couple and their families find themselves examining modern love and family dynamics amidst clashing cultures, societal expectations and generational differences in this comedy from Kenya Barris.