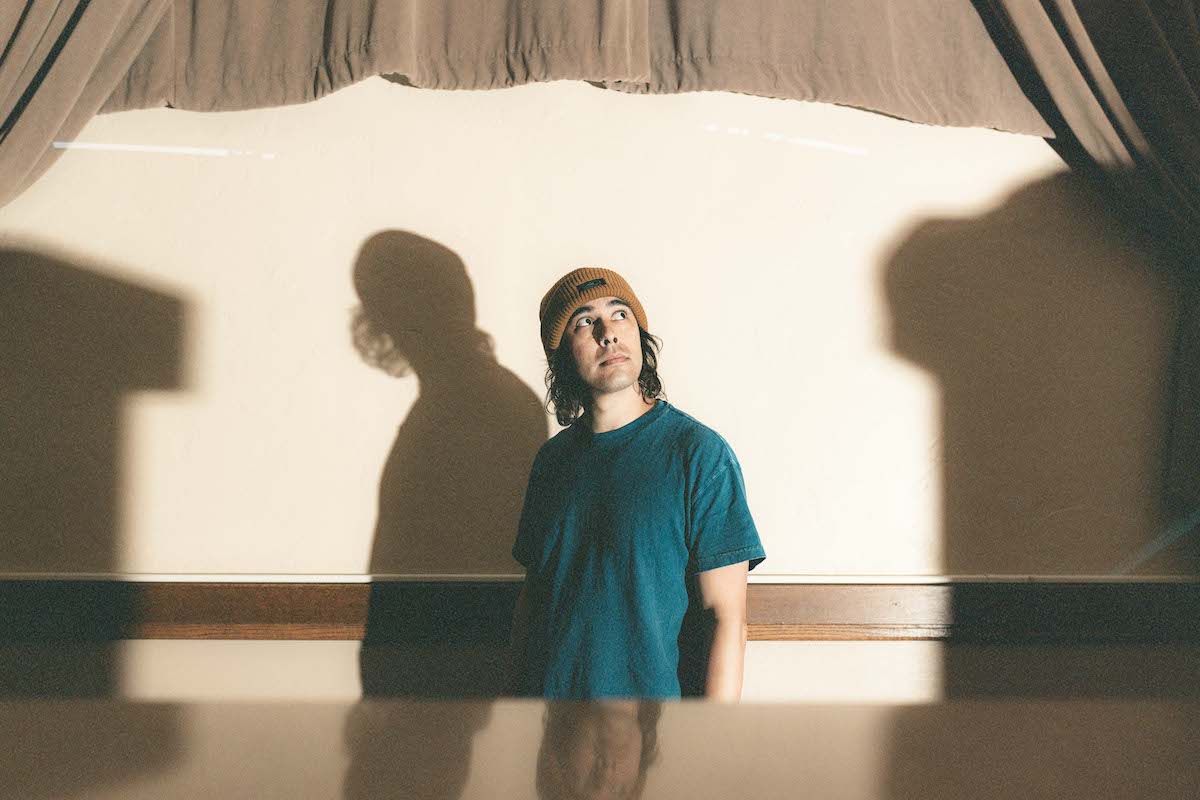 Last month, I sat down with Vic Fuentes, who, I don't need to tell you, is the frontman for Pierce The Veil (and if I do need to tell you, what's it like under that rock?).
We weren't sitting down in the same room, mind you. He was on his tour bus in Wales, I was in my home office in Dallas. Zoom interviews normally start out feeling a bit forced and awkward, at least for the first couple of minutes as everyone gets their footing. That wasn't the case with Vic. The second he joined the call, he was intensely friendly and absolutely genuine. I get the feeling he's always like that.
He's also extremely positive and deeply thoughtful at the same time.
"[Touring]'s been good. It's very high-energy, very high-emotion. The crowds seem more hungry than ever for live music, which is something that I don't know that I'd ever get to experience in my life had the pandemic not affected all of our lives. Maybe for a minute there, we were all afraid that live music might not even be a thing. We were freaked out for a while there. That trauma is still with us," he said.
I noticed as we talked that Vic really doesn't seem to have to think much about his answers. It's not like his responses seem rehearsed, or scripted; actually the opposite. The answers come so fast because they're so genuine, so immediate. He's not thinking of how he should phrase something, he's just answering with absolute, easy honesty.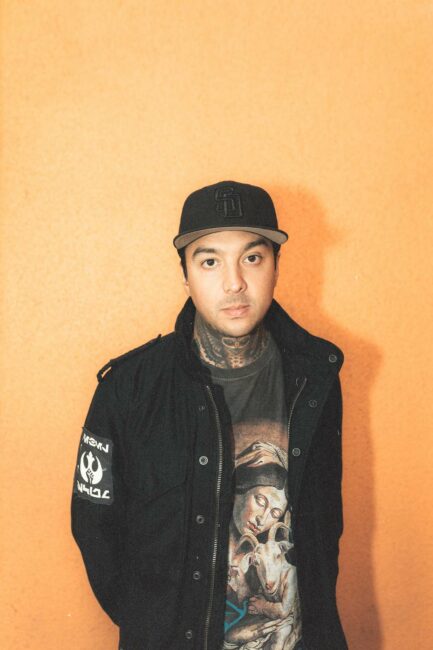 —
It's been six years and change since the last PTV album. The world is a different place than it was in 2016. A lot has changed on the global stage, but a lot has changed with the band too. "A lot of things are different, especially in our personal lives. We're all married now; since our last album, we all got married. That changes the vibes on touring for us, makes us a lot more… I don't know, it's just really comfortable now on tour. It kind of eases a lot of stress, just that we all know we have the people we love in our lives. So that's really nice."
Spending too much time apart breaks some bands. They might never get back together, and if they do… well, it can be like those first few minutes of a Zoom call, uncomfortable and awkward. With other bands, though, the time away reinforces their clarity.
"We kind of have a revived sense of appreciation for what we do that we didn't even have a chance to have before, because we'd just been touring straight for so long. As soon as we got off the road and took a longer break, then everything just felt like, God, we couldn't wait to get back into the studio. We couldn't wait to be together again. We hadn't really been in the same room and played music together in years. Getting a chance to do that, getting a chance to play shows again, it just feels like there's a new appreciation of every moment."
Turns out, there's a lot that's new. When the band did get back into a room together, they decided it wasn't going to be the same experience they'd had in the preceding years. There was a new general order one. "To start with a clean slate, to go in with a completely new team. Just, like… yearning for a new experience. Like, across the board. So we worked with a different producer, which is kind of a big leap for us." Vic said. "We did our last two records with Dan Korneff, who we love. That was the first difficult decision, to be like 'Hey, we're going to try it with a different producer.' Just take a risk. Just because we wanted a different experience."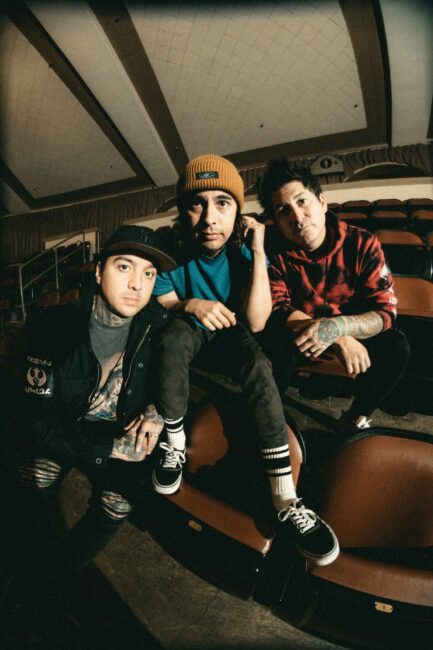 —
He continues with, "I was a little tired of being in the same studio, doing the same thing. We started off getting Paul Meany to produce it. That got us really excited. We were stoked that he wanted to do our album. We love Mutemath, we love what he did with Twenty One Pilots. We were like, 'damn, this is a big thing to kick us off.'"
Changes continued downstream. If Pierce The Veil was going to switch it up, there weren't going to be half-measures. Everything was going to change, creatively. "Even our art. We completely changed our art department. We'd been working with this guy Mike Cortada since the beginning of our band. We decided to switch things up and work with this company called Tension Division."
Some bands will worry about changing too much, too fast. They'll get weird and experimental, with nothing to tie it back in for the fans. Vic explained their thoughts, "We were expecting, maybe, to alienate a little bit, but that's kind of what we wanted, honestly. We just wanted to make people maybe turn their heads a little bit. [But] I always figured that, as long as I'm singing on it, it'll sound somewhat like Pierce The Veil."
Once the band got started again, they didn't seem to want to slow down. Even before the new record, they were back out on the road, hitting as many cities as they could, or as many cities as the weird, changing world the 2020s would let them.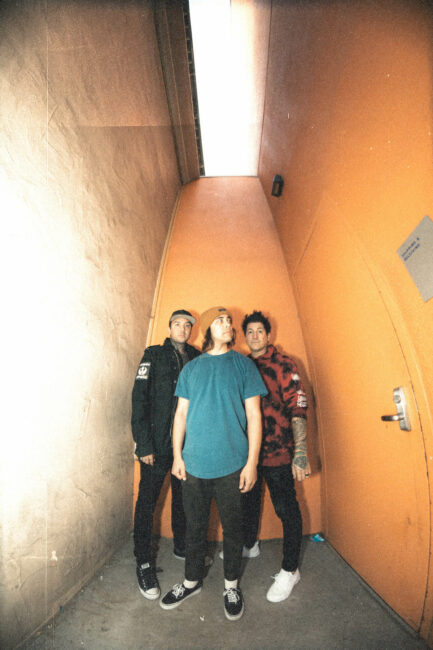 —
"We've canceled more shows than we've ever had to, and we never cancel shows. And this last tour, we canceled like, fuck, I don't know, three to five shows because of just crazy weather. It was weird. We were driving straight into a hurricane in Florida; had to skip all that. Then another hurricane fucked up New York, our biggest, best show; got canceled while we were there. Our parents and our wives were very worried on this last run."
I get the sense that slowing down is not something Vic really does. He's talking to me during approximately two cups of coffee before he goes out and annihilates the stage in Wales. He seems used to having a lot going on, which will serve him well about the time the new record, The Jaws of Life, drops.
"Yeah, the record drops on my birthday, February 10th. I'm gonna turn 40 on the release. My baby daughter is due on February 7th. She's my first kid, so February's going to be a wild month. I don't know how we timed all that, but fuck, it's going to be great."
---
Pierce The Veil recently announced a huge UK/Europe tour in support of the new album, The Jaws of Life, which comes out on Vic Fuentes' 40th birthday: February 10, 2023.