Controversial and in-your-face rocker, TX2 is back at it again with another banger. This time, he went full seduction on his new track "Degrade Me." The provocative and aggressive new tune is all about being submissive to your partner, in a way that is obviously attractive. You rarely see men in music making statements like this, but that is honestly what TX2 is all about. He isn't afraid to say the things that other people won't. With a chorus like "Degrade me, to keep me hooked / I'll let you break me, 'cause you fuck so good / I'm a masochist for a massive bitch / The door's wide open, but I won't exit / Because I'm crazy" he is sure to make a wave with this one.
TX2 shared in a statement on his new song: "Degrade Me is a hard rock anthem about the enjoyment of being degraded by your partner. Rather than boasting about masculinity like most songs in the genre written by men, this song only embraces being submissive and not being the powerful one in the relationship."
See the alluring new music video for yourself right here! FYI: It is so hot, there is an age restriction, so you might have to log into YouTube to enjoy it.
In June TX2 dropped "Loaded Guns" about fighting against the oppression the LGBTQIA+ community from conservative Christian groups. Earlier this year he dropped the track "Randy McNally (No Love Like Christian Hate)" calling out politicians by name and shaming them for their recent anti-trans and anti-drag legislature and "Say You're Insecure (Without Saying It)", an anthemic diss-track to his haters. This dude has no issue being loud and proud of his morals and beliefs.
He is set to opening for Sleeping With Sirens on a few upcoming shows at the end of the month. If you want to catch him live, snag a ticket here and check out the list of his live appearances below!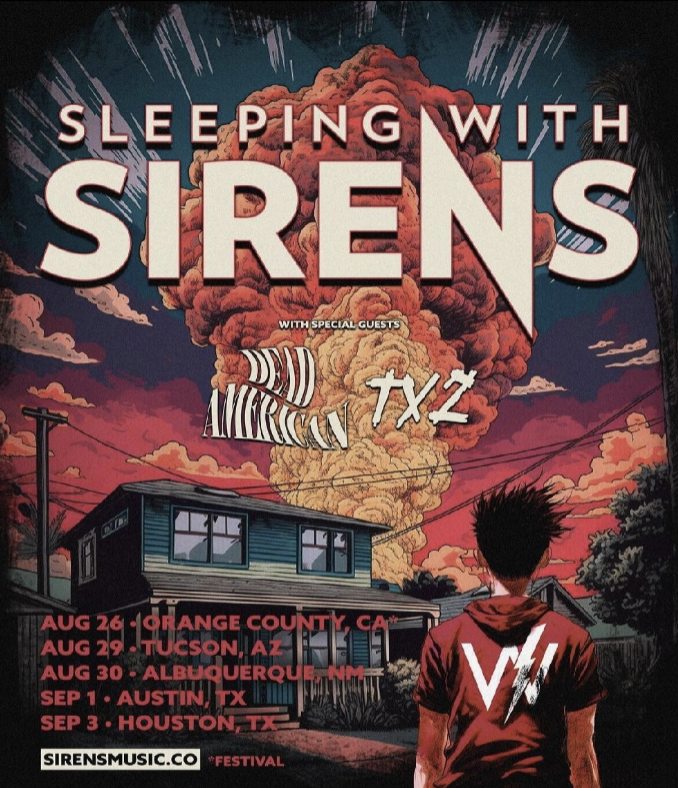 TX2 Upcoming Tour Dates:
Aug. 26th – Orange County, CA @ Is For Lovers Festival
Aug. 29th – Tucson, AZ @ Rialto Theatre
Sept. 1 – Austin, TX @ Emo's Austin
Sept. 3 – Houston, TX @ House Of Blues