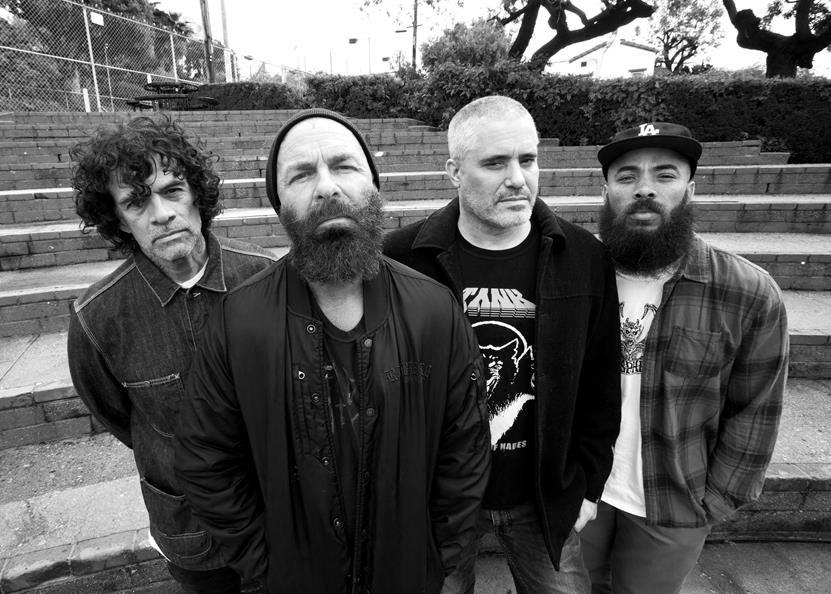 Time to put on your skanking shoes because Rancid's singer/guitarist Tim Armstrong and Operation Ivy vocalist Jesse Michaels have reunited! Forming an all-new supergroup in March 2021, Bad Optix, have released their debut single, "Raid."
The track features the former bandmates trading off vocal duty accompanied by Circle Jerks/The Bronx's drummer Joey Castillo (formerly of Queens of the Stone Age) and Trash Talk's bassist Spencer Pollard filling in the gaps. Seething with Armstrong and Michaels' obvious ska influence, "Raid" is a spiritual, slow-burn anthem packed with horns, organs, and a beat that will have you on your feet and snapping your fingers along. Check out Bad Optix's debut below.
Michaels shares, "Our creative connection seems to be stronger than ever and all the music we loved back then, we still love… As soon as we started working together, we found that we had the same collaborative energy that we had in the past, so it was natural and fun just to keep going."
Armstrong adds, "It came back, just like that. Like when we were kids. There is a special chemistry between us and I don't take it for granted."
In addition to being the band's debut single, "Raid" is also the first selection from the Hellcat Singles Club, a new endeavor formed within Armstrong's Hellcat label. Ahead of their newly unveiled project, Armstrong and Michaels joined forces last year to play "Sound System" at the Musack Charity Concert backed by The Interrupters, who have worked with Armstrong in the past on various album releases through Hellcat Records as well as collaborated together on the band's 2022 single, "As We Live" featuring Armstrong and Rhoda Dakar.
"'Raid' is about every person's spiritual autonomy from the powers that be, regardless of who they are or what their particular struggle is," Michaels continues. "Like many of the tracks we have worked on, I heard the music and wrote the lyrics very quickly, almost on the spot. This was only the second song we did but it felt hot immediately and just flowed so we thought it would be a good way to introduce the new band to the world."
While Michaels also teased that live shows will happen "eventually," he expressed the group's desire to take things slow and have fun together for now, and that there is more new music to follow. Michaels continued, "we have also written a lot of punk stuff and some stuff that is hard to even categorize."
We don't know about you, but we cannot wait until the Bad Optix's next release!