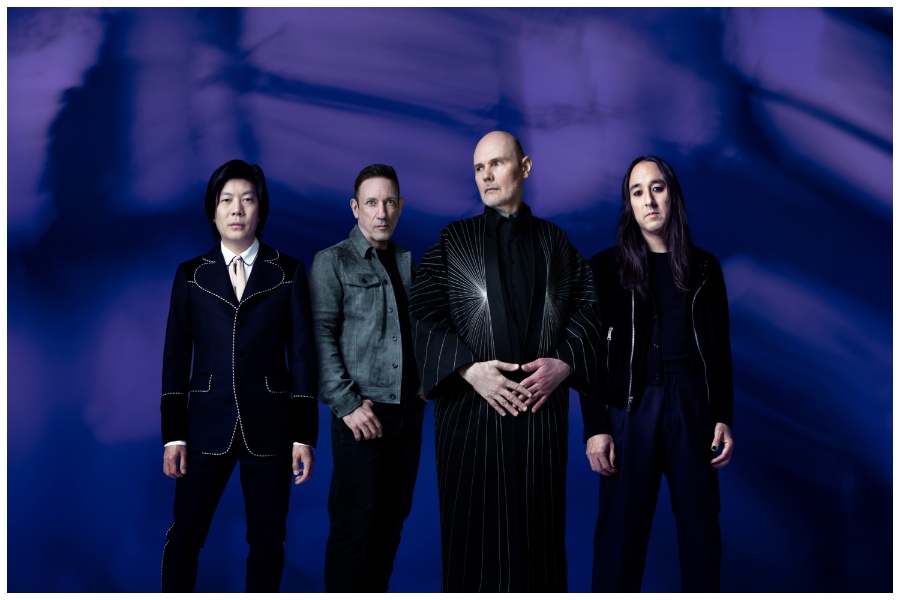 After 15 years of playing guitar with the '90s rock band, Jeff Schroeder is officially leaving The Smashing Pumpkins. Known as the second-longest-serving member of the band after Billy Corgan, Schroeder's contributions to the band's sound will continue to be admired for years to come.
In a statement posted on social media, Schroeder shares the news and thanks his former bandmates for their friendship over the last decade. "It's easy to say now that when I joined The Smashing Pumpkins in 2007, I had no idea what I was getting into," he begins. "The opportunity seemed to have come out of nowhere. I was at UCLA working on my doctorate in comparative literature when a close friend messaged me and said The Smashing Pumpkins were looking for a guitar player. Being a huge fan of the band, the audition was something I threw myself into. It was one of the best decisions I've made in my life."
"The amount of incredible memories created over the last 16 years with the band is almost too numerous to quantify.," he continues. "Although it was a very difficult decision to make, I've decided to leave the band to make some space to explore a slightly different path. I want to thank Billy, Jimmy, James, and Jack [Bates] for being both wonderful bandmates and even better friends."
The Smashing Pumpkins' current lineup responded to the news, thanking "Jeff for his ceaseless dedication" to the band and fans. "Words can not express our gratitude and appreciation for the friend he is and being there for SP in the good times and the tough times, too," the statement reads.
In addition to the statement, touring bass player Jack Bates commented on Schroeder's post with a kind message: "We traveled a lot of miles together, mate!! Thanks for being a great friend and role model to me. So many good times and amazing shows. Love always & can't wait to see what you do next." The support and understanding within the band are palpable, and it is nice to see the Smashing Pumpkins family on good terms.
As Schroeder departs from the iconic group, Smashing Pumpkins fans still have a lot to look forward to in the coming year. During their sold-out performance at The Fremont Country Club in Las Vegas, NV, on Thursday, October 19, Green Day revealed that they will be embarking on a massive tour in 2024 with The Smashing Pumpkins, Rancid, and The Linda Lindas serving as support. While these dates have yet to be announced, international fans can catch them co-headlining some dates across the pond with Weezer in June 2024.