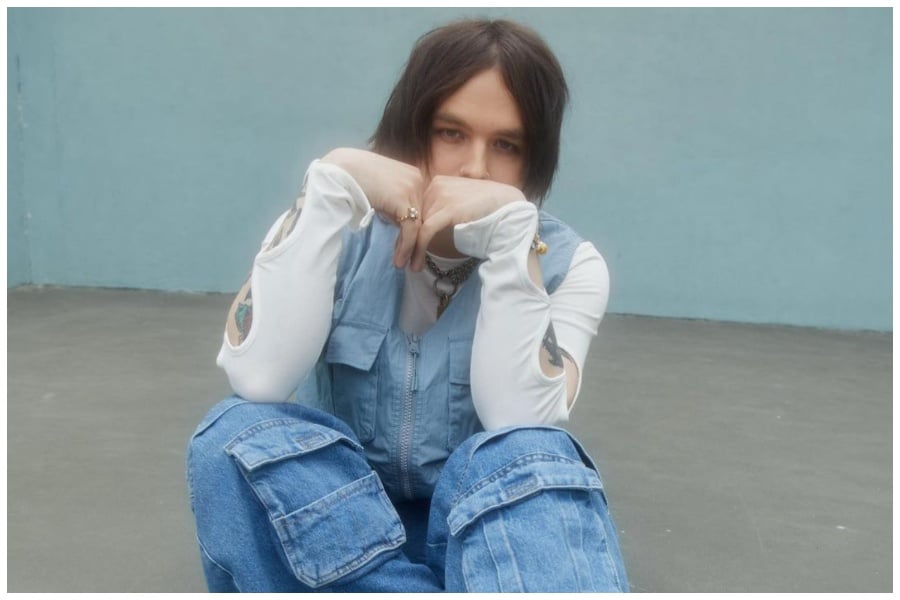 The Ready Set has released their highly anticipated solo single, "Who You Really Are." Following their collaborative effort on "Buttercup" with Little Hurt in 2022, this new track marks The Ready Set's triumphant return to their solo endeavors since 2018's "Stitch." Last night, vocalist Jordan Witzigreuter joined our very own Fish to chat about the new single, which you can listen to here.
While chatting with Fish, Witzigreuter shares about the new track, "It's really chaotic sounding. I have so much new stuff…In my head, I was like, 'This is not the first thing that you would put out responsibly, and be like, look at my new thing that everyone's going to love.' It may be polarizing, which I kind of wanted. The whole vibe of it feels like sort of a mix of what all of the new stuff is, it's so many different things at once. It's supposed to feel really chaotic, it just feels like anxiety. Which sort of sums up a lot of the thesis of this and that. But it's hopeful, too."
As the song kicks in, "Who You Really Are" instantly demands your attention with its pulsating rhythm and irresistible melodies. The production is a testament to meticulous craftsmanship, creating a sonic landscape that flawlessly complements Witzigreuter's velvety vocals. Witzigreuter's performance is nothing short of extraordinary, effortlessly riding the waves of the music with his expressive and smooth delivery.
The song's infectious hooks and vibrant instrumentation contribute to an atmosphere of pure upliftment. The fusion of electronic elements and captivating pop melodies is a testament to The Ready Set's evolution while preserving their unique musical identity. The result is a sound that exudes freshness and modernity, offering a delightful experience for both longtime fans and newcomers.
Although specific details regarding The Ready Set's upcoming releases remain unannounced, fans can still catch a captivating performance by Witzigreuter this weekend at the Why Worry Fest, taking place at the House of Blues in Anaheim, CA. Performers include Set It Off, The Ready Set, Weathers, In Her Own Words, Andrés, RIVALS, Cray, VOILÁ, No Love For The Middle Child, First And Forever, and rosecoloredworld. You can grab tickets here.
Performances:
May 28—Anaheim, CA @ House of Blues Anaheim