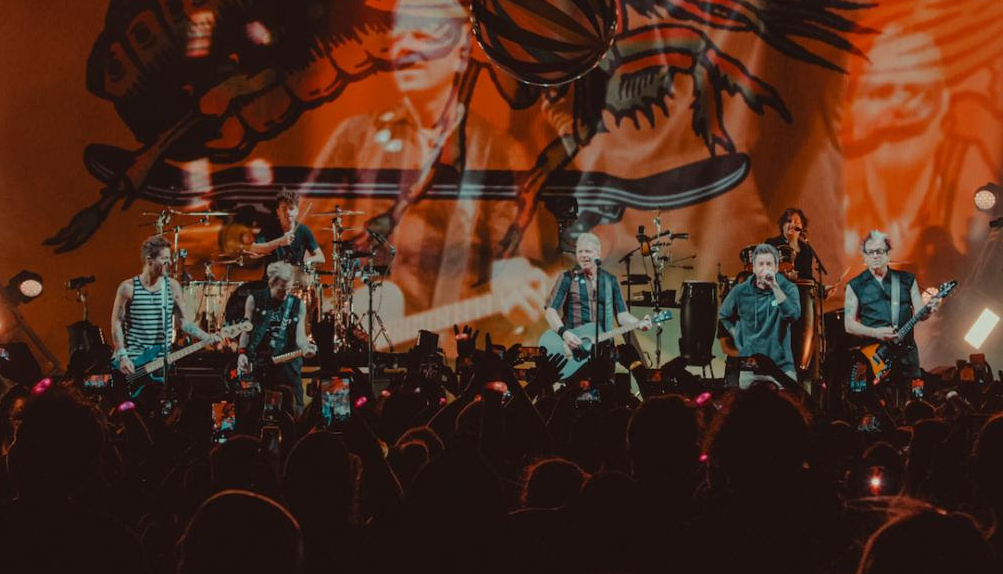 The Offspring, Sum 41 and Simple Plan. What a trio of treats that is. Well, if you have been to see The Offspring on their recent US run, you have been able to enjoy all three in the same night. With over 80 years of combined touring experience under their belts, you know they know how to put on a proper. And for The Offspring, this has also been a record-breaking tour, with them recently playing to 25,000 people at Chicago's Tinley Park. With that in mind, there is plenty to celebrate. And celebrate they have, with all three bands coming together to deliver a special moment that transcends generations.
The moment took place in Wantagh, NY at the Jones Beach Theater. It was during "Why Don't You Get A Job?", The Offspring's jaunty tongue-in-cheek classic taken from their 1998 album Americana. And in front of a packed-out crowd, the band were joined by Deryck Whibley and Pierre Bouvier. A triple-headed assault on the pop-punk senses, they all sound incredible. Smiling from ear to ear and having the time of their lives, it is everything that live music should be about. Seeing such legendary names in the genre come together and create something that people will talk about for years to come is one thing. To see them enjoying every second takes it up to the next level.

With Sum 41 announcing that they are to be calling it a day following a final album and farewell tour, moments like this are fleeting. Bands don't last forever, no matter how much it feels like they might. So it's important to hold onto them as much as possible. Go to shows, buy albums, and experience the joy that comes with alternative music. Nothing is certain, but everything is possible. So make sure you don't miss a thing.