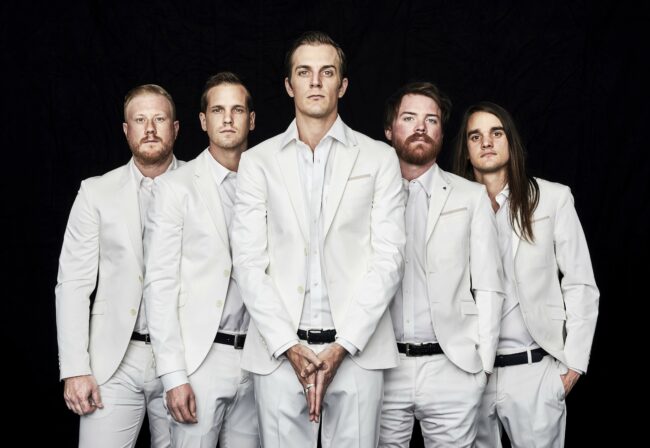 The Maine are a band that prove again and again that they stand the test of time. Ever-changing, growing, and expanding, they never stop finding ways to connect with their community in the most earnest way. Today the group have announced the release of their ninth studio album, Self-Titled, dropping on 8.1.23. Long-time fans of the band know the significance of this date and can appreciate the brilliantly clever ode the beautiful space The Maine has created over the years.
The 8123 is the collective the band created nearly a decade ago. It now stands as the name of the yearly festival they host in their home-state, as well as their record label, and truly the all encompassing moniker for everything that is "The Maine". 8123 all started with the address of a small Arizona garage that holds the blood, sweat, and tears from the group's early years. Existing as their rehearsal space, it was the birth of it all. It has become something so much more than that, "It means find those people and those passions that you would literally give it all up for, and make those connections," John O'Callaghan shared. "Run wildly with those crazy ideas".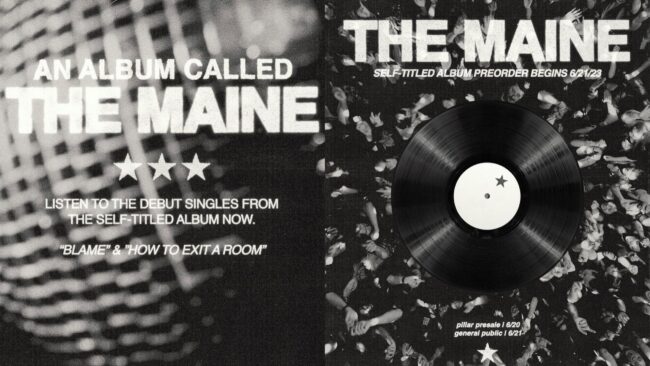 The Maine have shared two brand new tracks with the announcement of their new album. "blame" and "how to exit a room" are the perfect double-single combination. They are different enough, standing strong as individual tracks. However, they compliment each other in a way that feels like we couldn't have gotten one without the other. The band also released two lyric videos with the songs, and will share the official music video for "blame" at Noon today. Check out both songs below! You can pre-order the record here.