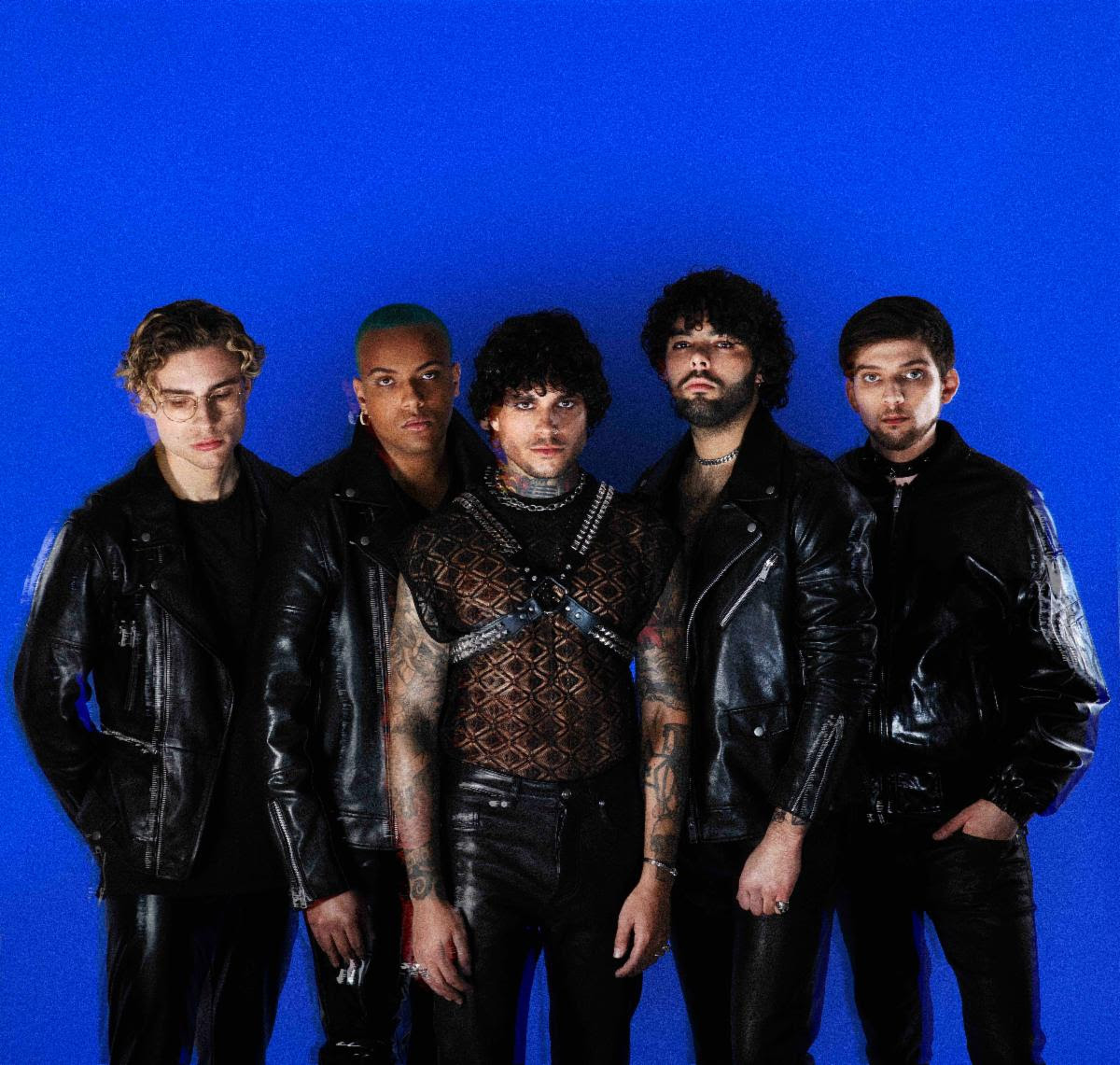 Get ready for your new favorite obsession as the five-piece Parisian rock group The Blackmordia has released their hypnotizing and dance-worthy new single "54" via Throne Music, the band's self-formed record label. Steeped with flamboyancy, androgyny, and sexual freedom, "54" was inspired by one of the world's most legendary nightclubs, Studio 54.
"This song is talking about wanting to be yourself," The Blackmordia founder and drummer Sofiane Seddiki shares. "It's about dressing the way you want, feeling sexy, taking drugs, having fun, being free sexually without caring about what others are thinking—in the same way people were living life in the Studio 54 era."
Seething with a goth-glamor style and distinguished by the amalgamation of new wave and goth-pop influences such as Depeche Mode and The Cure, the genre-fluid "54" is an arena-worthy synth-rock dream come true. "54" marks The Blackmordia's second single of 2023 following the re-release of "XX" earlier this year.
With only a few singles to their name, The Blackmordia have already toured across Europe with rock 'n' roll titans KISS, Bring Me The Horizon, and Nothing But Thieves.
"People think that Daft Punk and Def Leppard don't mix," Seddiki continues. "We disagreed, so we did it. A lot of our songs are very pop-ish. But our visuals are very strong and inspired by the hard rock bands of the '80s. That's a contrast we love. Look at Justice—they're electro, but when I saw their first album cover I thought they were a metal band."
Comprised of vocalist Peter Moisan, bassist Luke Hastoas, guitarist/singer Enzo Munari, guitarist/synth player Max Kurtz, and drummer Sofiane Seddiki, The Blackmordia are expected to release their debut full-length album this year.
Get on your feet and get ready to dance, check out "54" below.