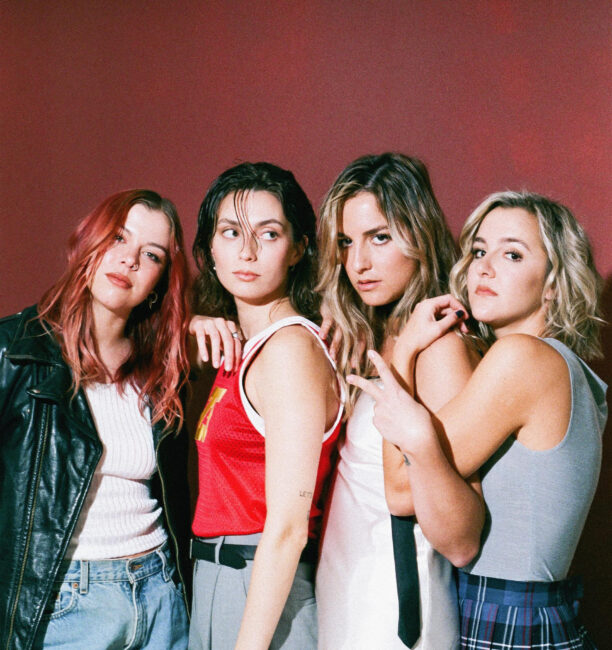 Canadian alt-rockers, The Beaches have dropped a brand new single today, "Blame Brett" and announced their forthcoming sophomore LP Blame My Ex due out September 15th. The new track is extremely cheeky to say the least. The Beaches give a new perspective to the break-up anthem by being equally parts funny, mournful, and scathing. They sing "So sorry in advance / Before you take off your pants / I wouldn't let me meet your friends / I wouldn't let me near your dad". They continue with the line "Don't blame me, blame Brett / Blame my ex". Pretty hilarious right? We are obsessed.
Vocalist Jordan Miller shares: "'Blame Brett' is a song with a little bit of a misleading title. It's not really about my relationship. It's about feeling vulnerable and afraid to open your heart to someone new. I'm basically talking to my future partners, explaining that I can only offer something casual while my heart heals — a song for all the hot messes out there."
The accompanying visual plays upon the track's flirty, hedonistic vibes. It follows the group as they rock out in colorful leather, cheerleader skirts, slinky lingerie, feather boas, and 90's sunnies. Check out the official music video below!
The Beaches are no strangers to success. They have opened for iconic acts such as The Rolling Stones and Foo Fighters, as well as many other critically acclaimed artists like Avril Lavigne and Alanis Morisette.  Their last album was described by Elton John as "The best rock album of last year," and they've been recognized with two Juno Awards for Rock Album of the Year (2022) and Breakthrough Group of the Year (2018). Although the group is remaining pretty tight-lipped about details regarding their new album, you can check out the cover art below and pre-order the album here.