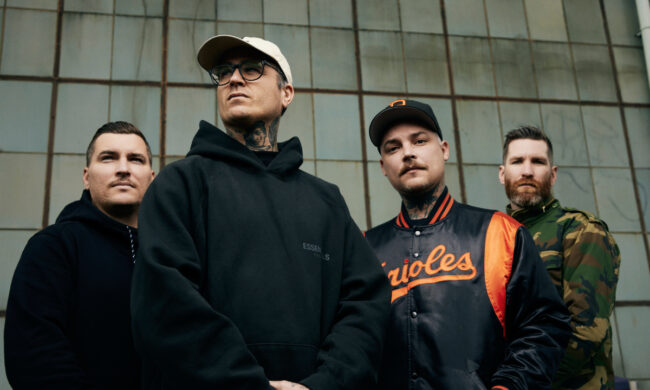 The Amity Affliction have revealed the details of the follow-up to their 2020 album Everyone Loves You… Once You Leave Them. It's going to be called Not Without My Ghosts and will be released on May 12th via Pure Noise Records.

The artwork looks like this: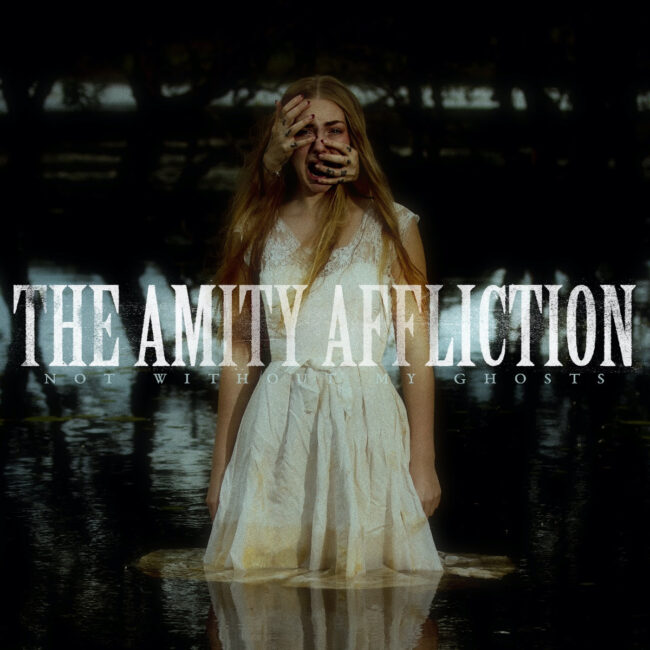 And the tracklisting like this:

01. "Show Me Your God"    
02. "It's Hell Down Here"    
03. "Fade Away"
04. "Death And The Setting Sun" (Feat. Andrew Neufeld)    
05. "I See Dead People" (Feat. Louie Knuxx)    
06. "When It Rains It Pours" (Feat. Landon Tewers)    
07. "The Big Sleep"    
08. "Close To Me"    
09. "God Voice"    
10. "Not Without My Ghosts" (Feat. Phem)

The band have also shared a new taster of it in the form of "It's Hell Down Here", a crushingly cathartic slice of no-holds-barred emotion and fury focused on the tender topic of mortality that feels like a central theme to what this new album will be for The Amity Affliction.

Vocalist Joel Birch had this to say about it:

"This song is a letter from myself and Ahren, written by me, to our friends who have passed on to the other side.
"I'm 41. I'm bipolar. And I'm pretty tired of it. That's where lyrics like 'Like a snake I tire / the cold dark clouds, they steal my light' come from. The song is wrapping up how I feel daily, and reflect on the time leading up to my friend killing himself. I'm sure a lot of people who have experienced that guilt at not seeing what becomes glaringly obvious after the fact."


You can also hear the previously released "I See Dead People", featuring a posthumous appearance from rapper Louie Knuxx, right now:


As you can "Show Me Your God":