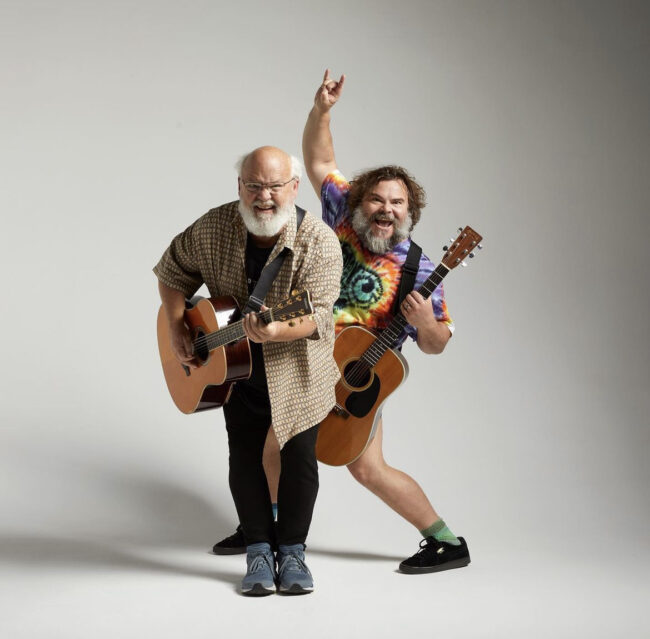 Iconic comedy rock duo, Tenacious D are back after a 5 year hiatus to bring fans their newest track, "Video Games". The goofy song packs a lot of punchlines for only being a little over a minute in length. The joke here is that the band is too old to play video games, except for every once in a while, of course. Tenacious D shout out God of War, Fall Out 4, and Red Dead Redemption 2 in the new track and fans of these games are sure to get a good laugh.
Jack Black and Kyle Gass had this to share on the new song: "It's about growing up and leaving childish things behind…But then realizing that video games are more than just mindless toys. In fact they can be a true expression of huge ideas that belong in the pantheon of great works of art! It's about time someone defended the honor and integrity of this bold new horizon. Leave it to the greatest band in the world…Tenacious D!!!"
Along with the new song, the duo have released a hilarious visual in true Tenacious D fashion as well. Inspired by classic Atari and Sega era video games, the new video also includes an incredible claymation experience. Check it out!
Tenacious D is also set to embark on a tour of the United States and Europe this summer. Check out the full list of dates below and grab your tickets to the shows that haven't sold out yet, here!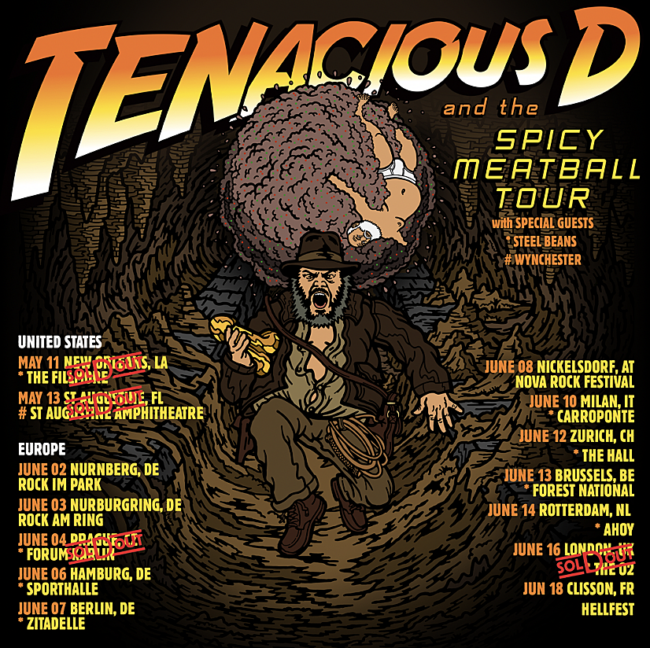 May 11 – New Orleans, LA – The Fillmore
May 13 – St. Augustine, FL – The St. Augustine Amphitheatre
June 2 – Nuremberg, Germany – Rock im Park
June 3 – Nurburg, Germany – Rock Am Ring
June 4 – Prague, Czech Republic – Forum Karlin
June 6 – Hamburg, Germany – Sporthalle
June 7 – Berlin, Germany – Zitadelle
June 8 – Nickelsdorf, Austria – Nova Rock Festival
June 10 – Milan, Italy – Carroponte
June 12 – Zurich, Switzerland – The Hall
June 13 – Brussels, Belgium – Forest National
June 14 – Rotterdam, Netherlands – Ahoy
June 15 – London, England – O2 Arena
June 18 – Clisson, France – Hellfest Open Air Festival