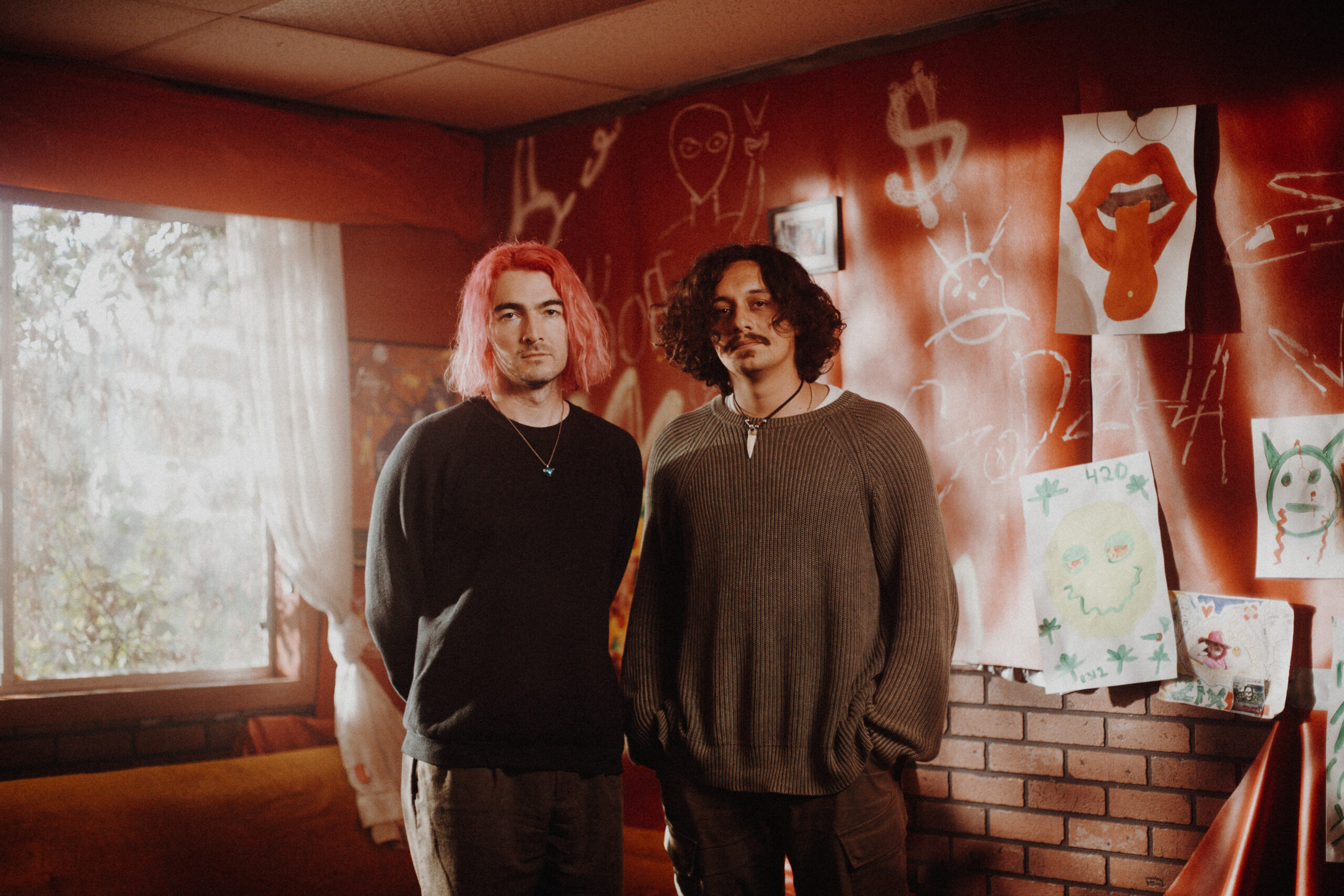 Following the release of the group's first "happy song in the Wrist catalog," Teenage Wrist has issued their latest effort, "Diorama." "Diorama" showcases the duo's signature shoegaze sound through an amalgamation of alternative rock, psychedelic synths, and heightened euphonious melodies. The track is led by a muddied, down-tuned acoustic guitar creating a somber soundscape reminiscent of 90s grunge. Lead vocalist, guitarist, and bassist Marshall Gallagher joins with a haunting vocal delivery before the track takes flight with a touch of hypnotic synths.
"Diorama" is a poignant reflection on life's complexities and the paradoxes that come with our dependence on technology. Defined by the lyric's obvious existentialism, Gallagher shares, "It's about seeing the world through your own microscopic lens, and how all the insignificance, irony, and existential dread are magnified by the technology we've become dependent on. We all know this feeling, looking at your phone for hours, watching everything unfold and crumble. All the tragedy and injustice outside your walls, and the feeling of utter uselessness against it. Yet life goes on and you continue existing."
The track's inception came about during a creative session at producer Nat Motte's (3OH!3) house as they were conceiving beats. "I played this weird chord/melody thing out of nowhere and when he pitch-shifted it down a whole octave, I knew it had to be a Wrist song immediately," Gallagher explains. "From there, we kept letting really dope instrumentalists and producers add layers to it—Anthony Salazar (Teenage Wrist) of course with the breakbeat, Kevin McCombs chopping and reversing, Ryan [Osterman] from Holy Fawn coming in with the synth assist—and it became something pretty moving."
With "Diorama," Teenage Wrist continues to evolve their sound and deliver music that speaks to the complexities of our world. You can listen to the group's new track below.