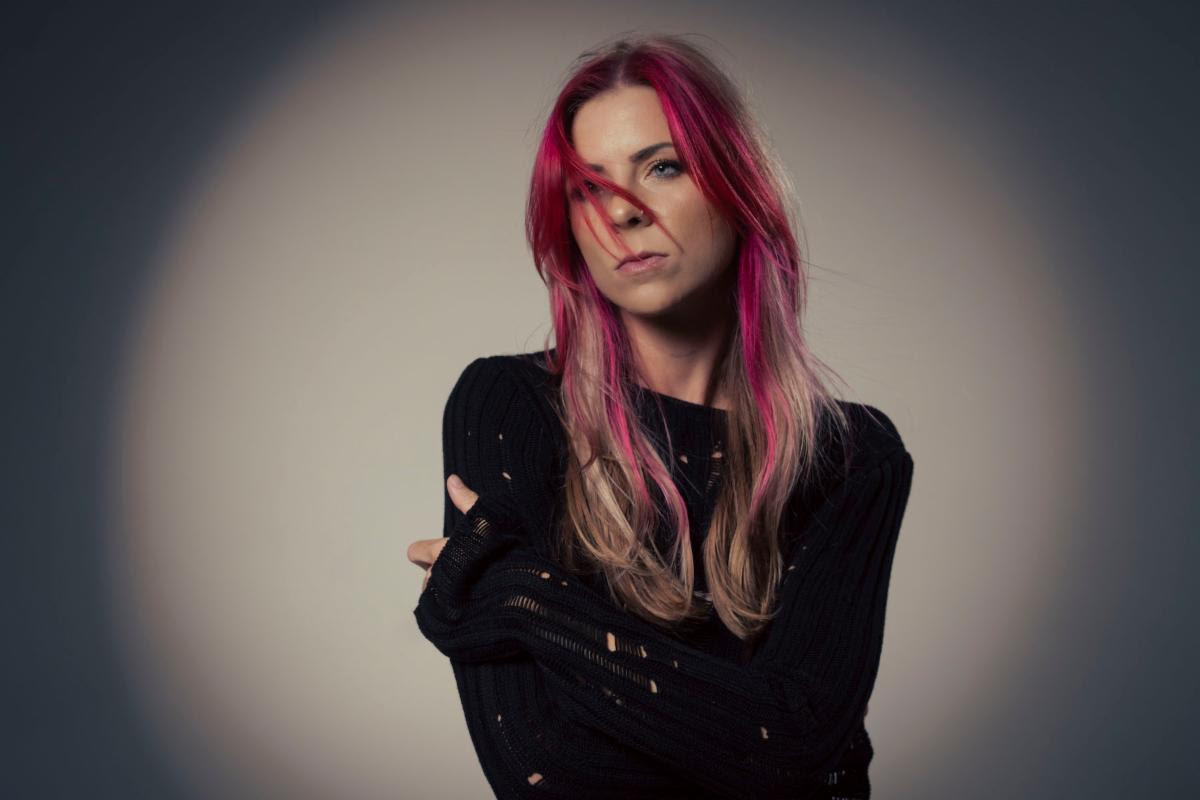 Taylor Acorn is back to bless your New Music Friday playlists with a brand-new raw, pop-punk-tinged track "Basement."
"I didn't know it but I guess rock bottom has a basement/Never thought it could get worse/'Til I woke up on the pavement/Facing all the bridges that I ever burned," the Nashville artist urgently sings as her chorus vocals soar.
Frankly, many can relate to this track and the feeling like they've hit their lowest and found out, it could, in fact, get worse. Listen to the new song "Basement" and the accompanying video below.
"I absolutely love this song! I wrote it with my really great friends Emma Lynn White and Dan Swank and we wrote it at a time where my life couldn't possibly seem to get any worse (looking back now it wasn't that bad) but it just felt like the negative energy just wouldn't end," Acorn shares.
She continues, "I think that feeling of hitting 'rock bottom' and wanting to be on the incline but still feeling incredibly lost is such a real thing. We put ourselves under so much pressure to never misstep, to never have a bad day or a bad year, but that's the beauty of being human and so it's just really important to share these feelings and times of struggle that I've had especially if there is someone out there who may be going through the same thing."
It's been an incredibly exciting 2023 for Acorn, as she recently released "Coma" featuring Hey Monday's Cassadee Pope, shared her EP Certified Depressant, performed at Riot Fest, and just announced a major U.S. and Australian tour. You can check out Acorn's full touring schedule below and grab tickets to see her live here.
Tour Dates:
Nov. 17, 2023—Nashville, TN @ The East Room—SOLD OUT
March 7, 2024—Melbourne, AUS @ Stay Gold
March 9, 2024—Brisbane, AUS @ The Zoo
March 10, 2024—Sydney, AUS @ Oxford Arts Factory
April 11, 2024—Tampa, FL @ Crowbar
April 12, 2024—Orlando, FL @ The Social
April 14, 2024—Nashville, TN @ Basement East
April 16, 2024—Charlotte, NC @ Amo's Southend
April 18, 2024—New York, NY @ Gramercy Theatre
April 19, 2024—Washington, DC @ Atlantis
April 20, 2024—Boston, MA @ Brighton Music Hall
April 21, 2024—Philadelphia, PA @ The Foundry
April 23, 2024—Detroit, MI @ The Shelter
April 25, 2024—Kansas City, MO @ RecordBar
April 26, 2024—Denver, CO @ The Perplexiplex at Meow Wolf Denver
April 27, 2024—Salt Lake City, UT @ Soundwell
April 29, 2024—Seattle, WA @ Madame Lou's
April 30, 2024—Portland, OR @ Polaris
May 2, 2024—Sacramento, CA @ Goldfield Trading Post
May 3, 2024—Los Angeles, CA @ The Echo
May 4, 2024—San Diego, CA @ Voodoo Lounge at House of Blues
May 5, 2024—Phoenix, AZ @ Rebel Lounge
May 8, 2024—Dallas, TX @ House of Blues—Cambridge Room
May 10, 2024—Austin, TX @ Antones
May 11, 2024—Houston, TX @ House of Blues—Peacock Room