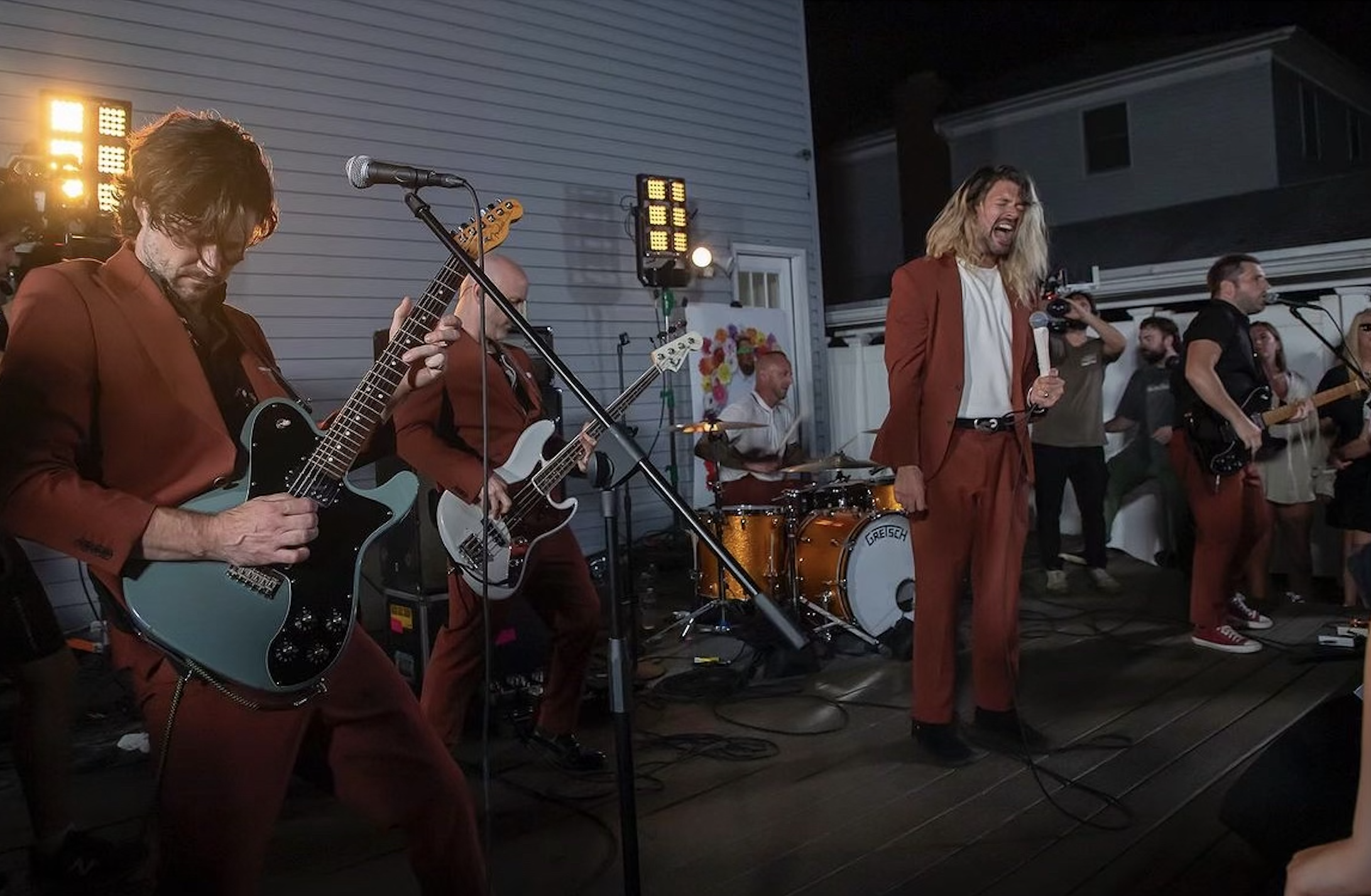 In the midst of their summer tour leading up to Four Chord Music Festival, Taking Back Sunday surprised fans with an incredibly special and beautifully intimate house show this past weekend. In a backyard in their hometown of Long Island, NY, the band performed to a small but insanely rowdy crowd. Videos have been circulating the internet for the last few days, racking up literally millions of views across different social media platforms. It is turning into somewhat of a phenomenon.
Are house shows back? Did they ever go away? There are certainly smaller, up-and-coming bands playing in living rooms, back yards, and basements all across the country. It is an underground scene that has always existed and always thrived. However, seeing a band as successful and popular as Taking Back Sunday playing a house show, could bring this concept to more bands on a larger scale. This could resurrect an experience that has carried the punk rock scene over decades in the past.
'Where Are Your Boys Tonight?: The Oral History of Emo's Mainstream Explosion 1999-2008' by Chris Payne highlights the subculture of emo music exploding out of New York and New Jersey in the late nineties and early 2000's. One of the band's the book focuses on is, in fact, Taking Back Sunday. The book praises the sweaty crowds and mosh pits found at these house shows at the time. Perhaps this recounting of such a pivotal moment inspired the band to return to their roots.
Check out one of the videos below, showcasing the amazing experience we all wish we could have been a part of.