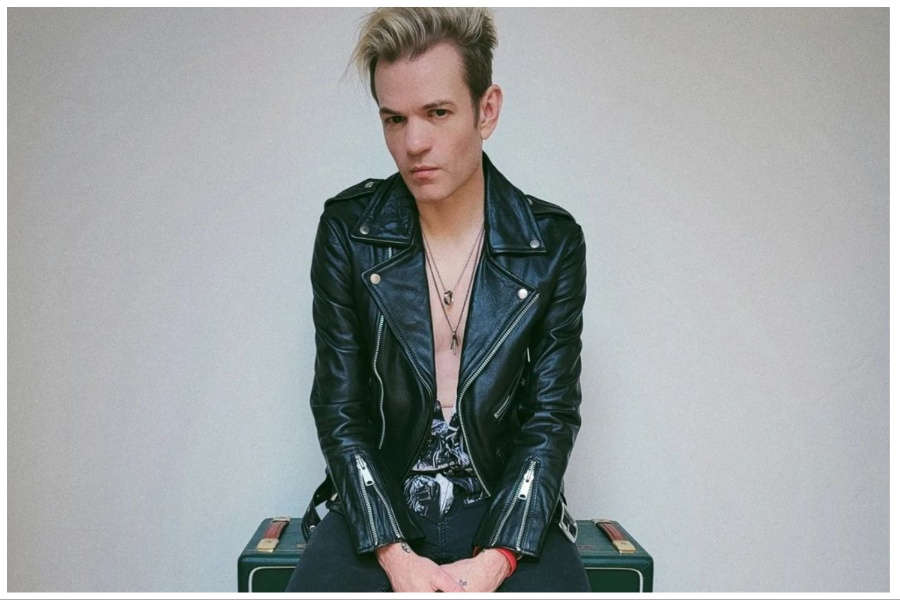 Following Sum 41's lead vocalist, Deryck Whibley, being hospitalized last Thursday evening, September 14, due to pneumonia, his wife, Ariana, has provided a much-needed update on his well-being and condition.
In a post shared to her Instagram on Saturday, September 16, Ariana wrote, "I'm very happy to be giving this update. Deryck was discharged after responding so well to his treatments. He is now under the care of his mother who is a registered nurse and myself."
The post continues, "The pressure and strain on his heart and lungs has improved and he is able to breathe without as much pain. I can't tell you how truly grateful we are for the community around us. We knew we had support, but the outpouring of love for our family has been absolutely overwhelming, and we can't begin to say how much it has meant to us and helped us stay positive through this."
idobi Radio originally covered the news following Ariana Whibley's initial post regarding the "In Too Deep" vocalist's hospitalization, which unfortunately forced the couple to cancel their plans to celebrate their eight-year wedding anniversary in Chicago last week.
The post read, "We spent the entire night in the ER and will now be spending the next few days here in the hospital as he fights through pneumonia. The scariest part is that there is a lot of strain on his heart, and they are telling us that there is a possibility of heart failure."
Her post continues, "This is obviously not our first time in a situation like this, but it brings back a lot of really difficult memories seeing him back in a hospital bed connected to wires and IVs.
I know how strong he is because I have witnessed what he has been able to overcome, but that doesn't make it any easier to see. I'll do my best to keep everyone updated, but if you could keep him in your heart over the next few days, we could really use it."
Sum 41 is slated for consecutive performances at the When We Were Young Fest in Las Vegas, NV, on October 21 and 22. As of now, there have been no updates regarding the band's participation in the festival, pending Deryck Whibley's recovery. We at idobi Radio are wishing Deryck a speedy recovery. Stay tuned in for all the latest news updates with idobi Radio.