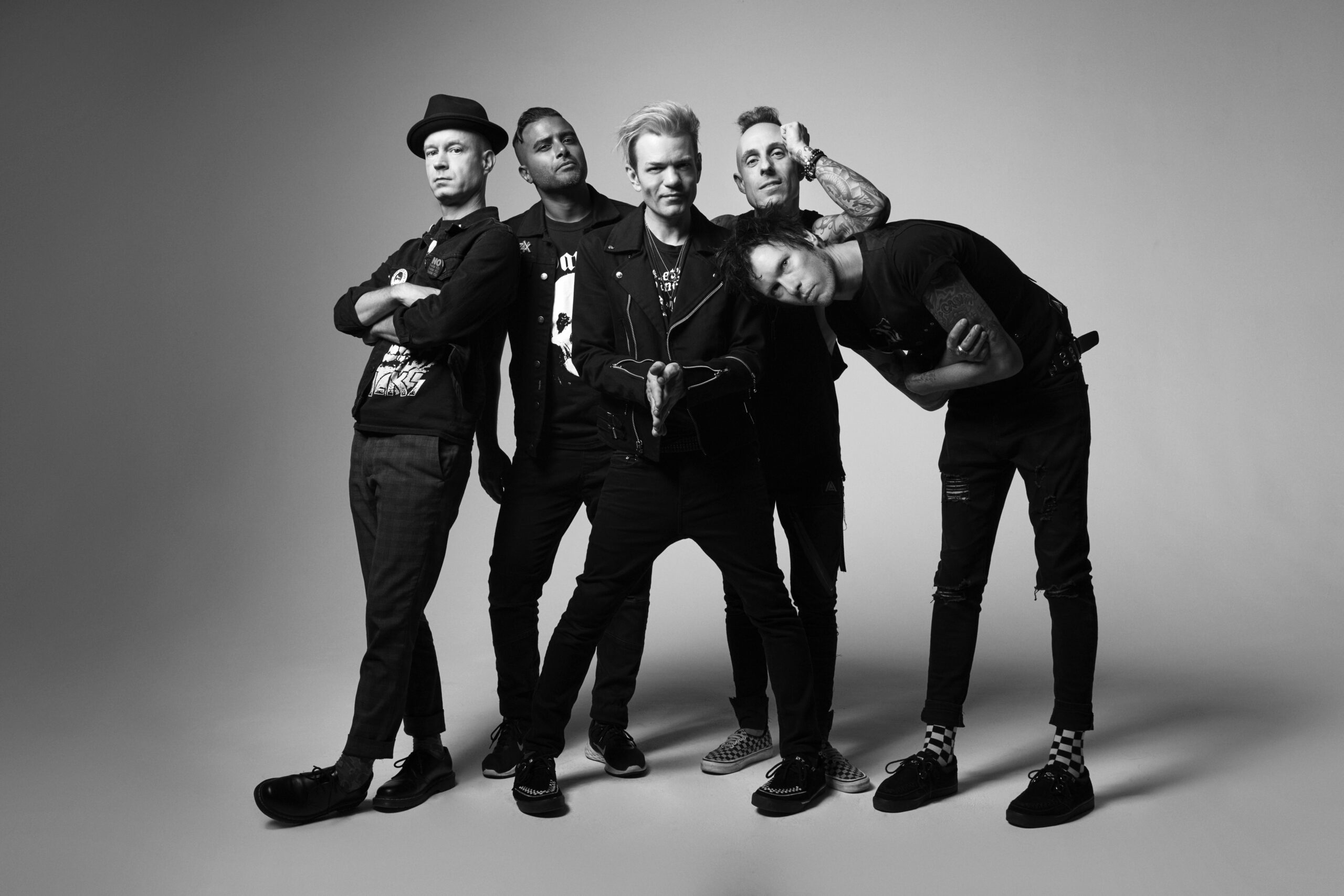 Grab your Chucks…and possibly some tissues because Sum 41 has unleashed their debut single from their eagerly-awaited farewell double album, Heaven :x: Hell. With the release of "Landmines," plucked from the aptly titled upcoming record, the band embarks on a poignant return to their roots and delivers a wave of emotions while they're doing it.
Stirring excitement for their single drop, Sum 41 offered a tantalizing glimpse to fans through a short clip featuring teen skateboarders who strikingly resemble the band members during their formative years in the early 2000s. The video also showcased the iconic old-school Sum 41 logo, a nostalgic symbol that left its mark in classic videos such as "In Too Deep" and "Fatlip." Accompanying the short clip shared on Monday, September 25, the band unveiled the long-awaited release date for their new single, sharing, "The long wait is finally coming to an end! 'Landmines,' the first single from our forthcoming double album 'Heaven :x: Hell' will be released this Wednesday, September 27th."
"When I wrote 'Landmines,' I had no intention of writing an old school 'pop punk' song," vocalist Deryck Whibley shares. "It just came out really quickly, and I knew right away that this song felt special to me."
As "Landmines" unfolds, listeners are enveloped in a nostalgic embrace that captures their carefree spirit, reminiscent of the band's early days. Yet, as the song progresses, it becomes evident that this is far from a mere rehashing of the past. Rather, "Landmines" is a harmonious fusion of youthful energy intertwined with depth and expertise that two decades of collective growth have awarded the band. "Landmines," at its heart, is a sonic reflection on the rich legacy that the group has etched into music history.
In May, Sum 41 dropped a bombshell on their fans by revealing that they would be disbanding after concluding a global tour to support their highly-anticipated farewell album, Heaven :x: Hell. While their forthcoming LP has not been given a release date yet, Sum 41 are currently gearing up for When We Were Young Fest weekend in October kicking off with their headline performance at Brooklyn Bowl, followed by back-to-back appearances at the festival. 
As fans begin to grapple with the reality that this is the beginning of the group's final chapter, it's a bittersweet moment wrapped neatly by their obvious and unwavering passion that they continue to infuse into their work.
Tour Dates:
Oct. 20—Las Vegas, NV @ Brooklyn Bowl
Oct. 21—Las Vegas, NV @ When We Were Young 2023
Oct. 22—Las Vegas, NV @ When We Were Young 2023