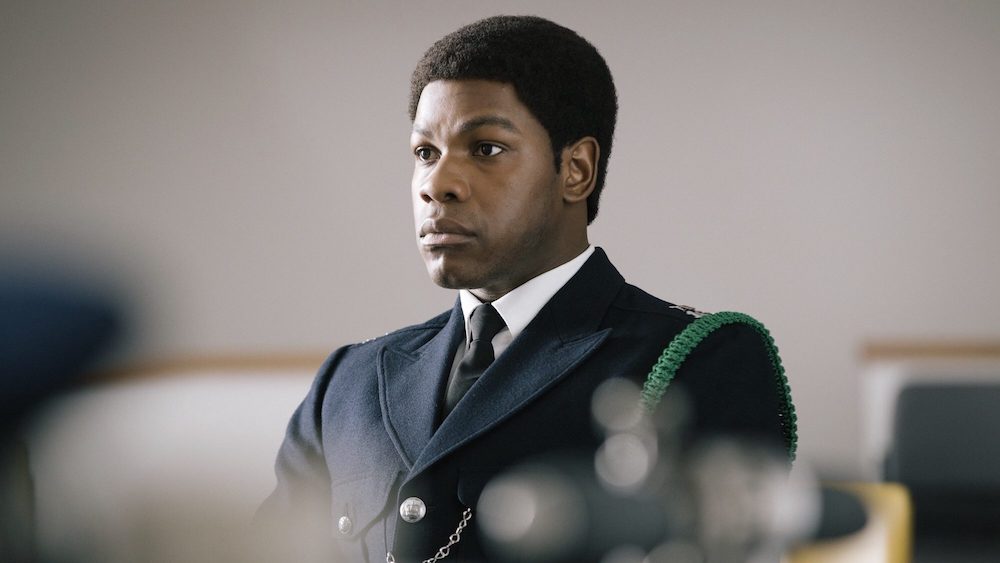 Today we get a first glimpse of John Boyega's character in the highly anticipated Small Axe series from Steve McQueen. The anthology drama tells five stories of London's West Indian community around the 1960s to the mid-1980s. And one of Geek Girl Riot's friends Courttia Newland co-wrote two of the films: "Red, White and Blue" and "Lovers Rock"!
What's more, "Lovers Rock" has been selected as the Opening Night Film for the iconic New York Film Festival, while "Red, White and Blue" and another chapter "Mangrove" will premiere as part of the main slate. To have three films premiere at the NYFF is one hell of an achievement and adds to the glowing praise for this anthology—"Mangrove" and "Lovers Rock" were also chosen to be part of the Cannes Film Festival back in June. Newland says of the selections:
"I'm also honoured and humbled to be included in this year's New York Film Festival, and to be part of something so creatively fizzing with life. I hope these stories will show the vast potential of British stories everywhere, not just concerning people of Caribbean heritage. It's a dream of mine to have films shown in Cannes and New York. The fact I can do it via the amazing stories of our untold past fills me with pride."
"Red, White and Blue" stars John Boyega as one of London's Metropolitan Police officers who works to change the system after witnessing his father assaulted by two of his colleagues. Meanwhile "Lovers Rock" is a tale of young love set at a blues party in the early 1980s. And "Mangrove", starring Letitia Wright, tells the true story of the Mangrove Nine, a group of Black activists who were tried for "incitement to riot" following a protest march in 1970 that became hugely significant in British history.
The other Small Axe films are titled: "Alex Wheatle" and "Education". Together, the five chapters look at the racism and discrimination of the times which draw unsettling parallels to today. "Lovers Rock" opens NYFF on September 25th and the festival runs until October 11th. Small Axe comes to the BBC and Amazon later this year, bringing five powerful stories the world needs to see.