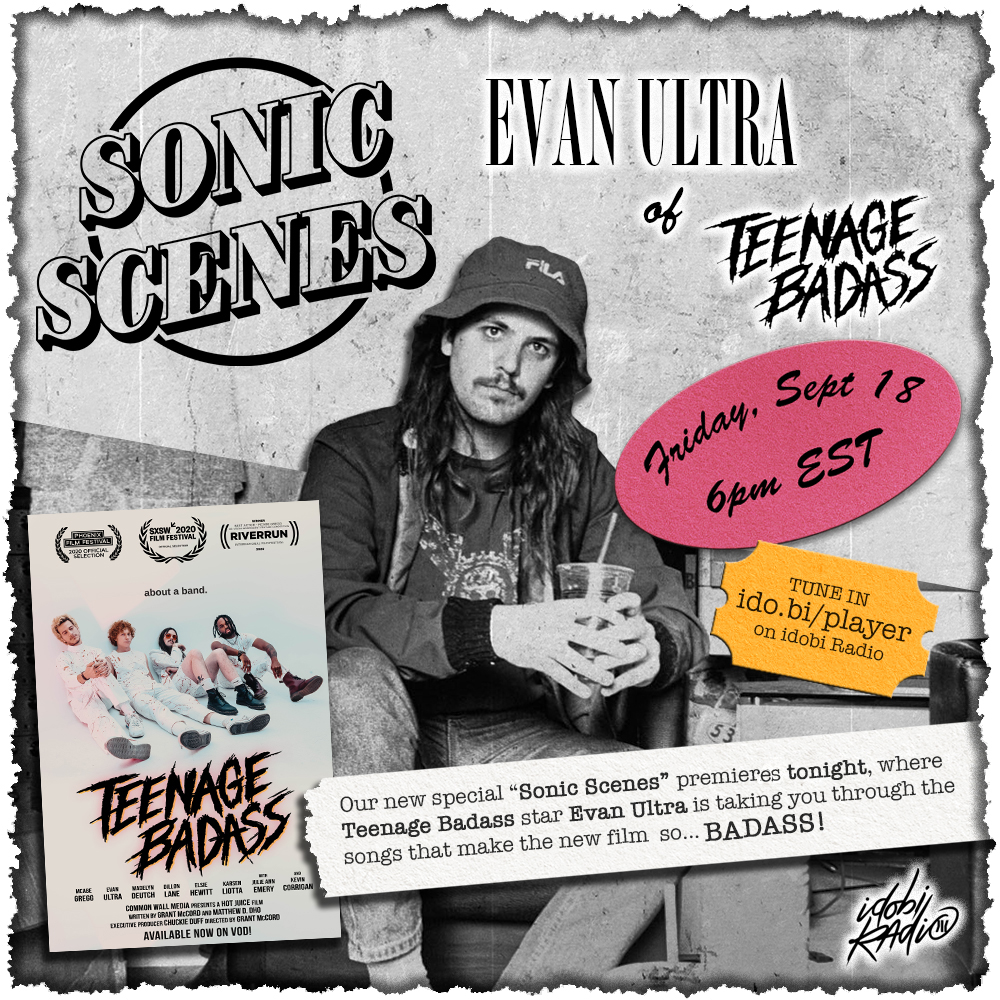 Ready for a wild indie rock story? Teenage Badass follows the (fictional) band Stylo and the Murder Dogs as they make their way to the big time, playing some sweet tunes and having one hell of a time along the way. Evan Ultra, who plays the band's frontman Kirk Stylo, not only stars in the film but wrote all twelve songs on the soundtrack!
He's taking the idobi Radio mic today at 6pm ET to celebrate the release of Teenage Badass, talking all about the music and the film for our first ever Sonic Scenes. Listen in as Evan pairs scenes from Teenage Badass with songs from the soundtrack, mixed in with personal stories about the making of the movie.
Get hyped for Teenage Badass with Evan Ultra's Sonic Scenes on idobi Radio today, Friday September 18th at 6pm ET!
Once Evan Ultra's Sonic Scenes has got you ready to rock, go watch Teenage Badass—out today across digital platforms. (P.S. be sure to look out for cameos from Pat Kirch and Jim Adkins!)