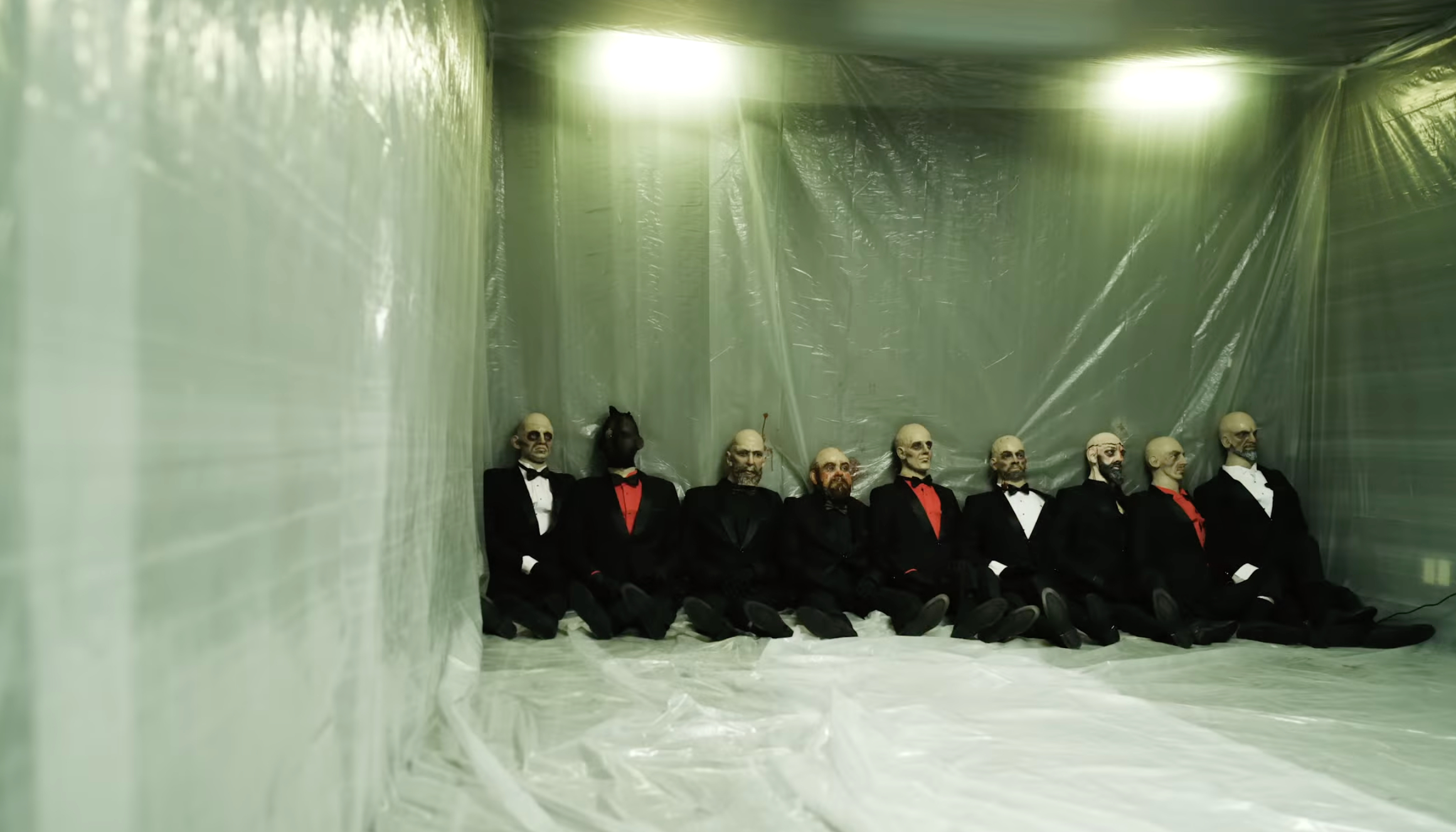 Slipknot have never done things straightforwardly. Their thrilling and terrifying career has seen twists and turns at every angle, always keeping their fans guessing. From the sublime to the ridiculous, dark to destructive, every era has been defined by the unease that the band instils. And that is looking like it is going to change as they consider their next steps either.

First off, the band posted a photo of an unknown figure with a brand-new mask. This followed an announcement that long-time samplist Craig Jones would be parting ways with the band, delivered via a series of social posts. Those social posts have since been deleted.
That has since been followed by a mysterious clip that directs you towards youcantkillme.com. On that website, you find a video for a track called "Death March". The song is incredibly strange, an instrumental that ebbs and flows between the ethereal and the uncomfortable. It's accompanied by a video that shows a mannequin to represent each member of Slipknot wrapped up on the floor.

They are somehow connected to another set of masks, showing more realistic but no less disturbing faces. The music swells, with reversed vocals and bizarre beats, as those masks attached to tux-wearing bodies explode. Yeah, it's an awful lot to take in.

Slipknot released their last album, The End, So Far, last year via Roadrunner Records. It featured the likes of "The Dying Song (Time To Sing)":
The band are currently on tour across Europe. Here are the places that they will be stopping off:
June 08 – Hradec, CZ @ Rock For People
June 10 – Interlaken, CH @ Greenfield
June 13 – Amsterdam, NL @ Ziggo Dome
June 14 – Esch-Sur-Alzette, LX @ Rockhal
June 16 – Copenhagen, DK @ Copenhell Festival
June 17 – Dessel, BE @ Graspop Metal Meeting
June 20 – Hamburg, DE @ Barclays Arena
June 21 – Berlin, DE @ Mercedes Benz Arena