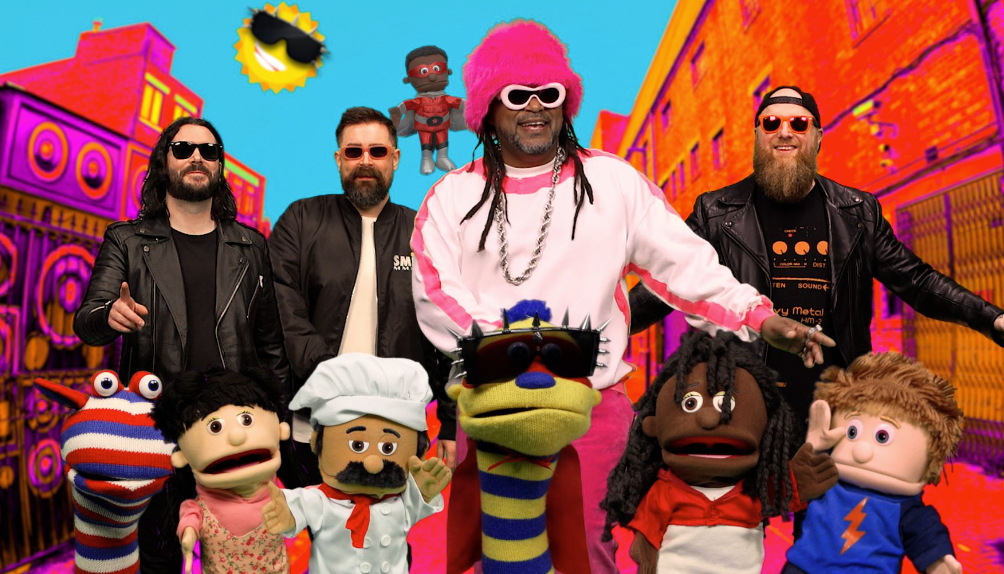 Skindred are getting ready for the Summer in a big way. One of the UK's most incredible and infectious exports, the band are gearing up for the release of their new album Smile, and have shared a new track from it. And we guarantee you that it's going to become the soundtrack to every sunny day you experience from now until forever.

The song is called "L.O.V.E (Smile Please)" and it is joy personified. Taking all of the reggae vibes that have helped define their career and turning the dial up to 11, it is bright, breezy and brilliantly catchy. Throw in some triumphant horns and a couple of hyperactive tempo switches, and you have a song made for the good days. For Skindred to be in a position where they can still surprise us after all these years is a blessing in itself. But when it is this lovely, it's even better.

And the video is bonkers, full of colorful puppets. Get stuck in, we know you'll love it.
Skindred's new album Smile is set to be released on August 4th via Earache Records.

Vocalist Benji Webbe had this to say about it:

"We keep going and we keep pushing forward. In life, it's about hearing that our music has encouraged people and got them through dark times. But even when we're done and gone, people will still be listening to this music. That thought makes me smile."

It will also include "GIMME THAT BOOM", which sounds like this: