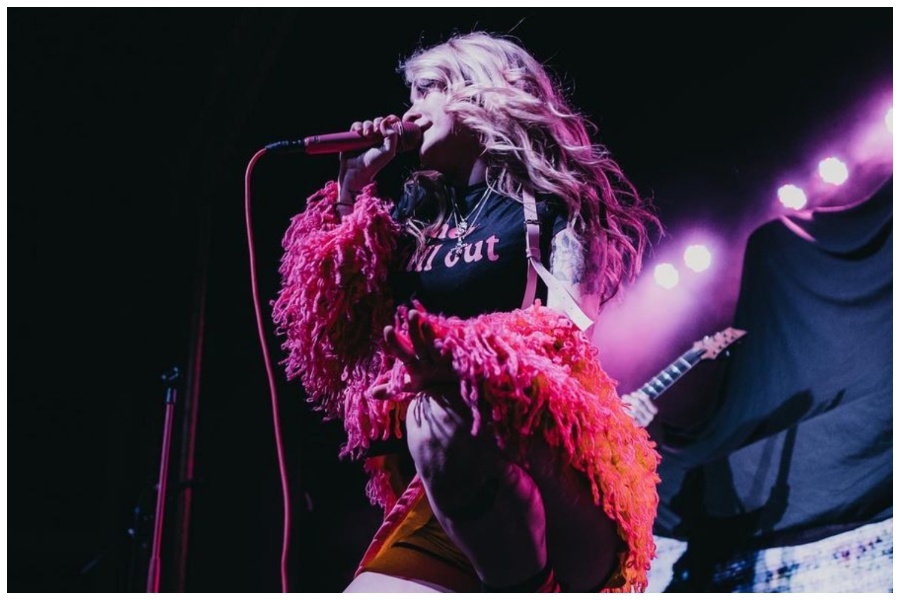 The controversial and entirely badass, Scene Queen has announced her "Bimbo Beta Phi" headlining tour to kick off this fall. Starting November 2nd in Los Angeles, and wrapping up December 9th in Anaheim, Scene Queen will hit cities like Portland, Atlanta, Philadelphia, New York City, Nashville Dallas and more along the way. Currently there are no support artists that have been announced. Presale tickets are set to go live tomorrow, August 30th, with general public tickets going on sale this Friday, September 1st. Tickets can be purchased here.
Earlier this year, Scene Queen shook up the scene with her single, "18+". A call-out track to all of the creeps, abusers, and groomers in the scene, it was absolutely iconic. It was a hard look into cancel culture, hypocrites, and the issues with the inherently male-dominated scene. Scene Queen gives no fucks. She came into the rock world STRONG, with her debut EP Bimbocore pushing her to the top nearly instantly. There hasn't been a single moment of slowing down either. She went on to release the popular track, "Barbie & Ken" that features Cody Carson of Set It Off before dropping BIMBOCORE VOL. 2. Every song Scene Queen drops makes a big wave.
Check out the full list of tour dates below, and make sure to grab a ticket because Scene Queen puts on a hell of a show that you won't want to miss.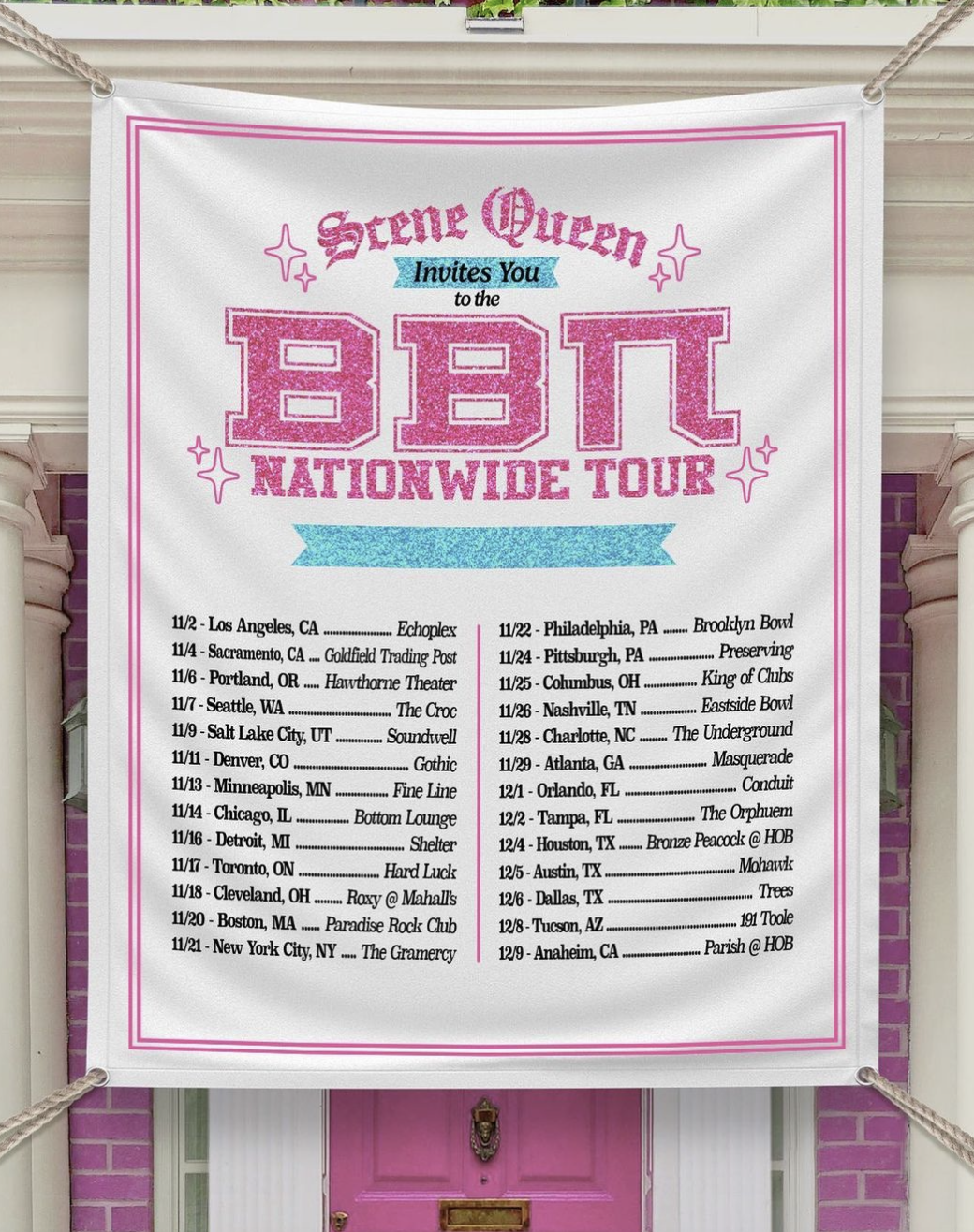 Scene Queen Tour Dates:
Nov. 2 – Los Angeles, CA @ The Echoplex
Nov. 4 – Sacramento, CA @ Goldfield Trading Post
Nov. 6 – Portland, OR @ Hawthorne Theater
Nov. 7 – Seattle, WA @ The Croc
Nov. 9 – Salt Lake City, UT @ Soundwell
Nov. 11 – Denver, CO @ Gothic
Nov. 13 – Minneapolis, MN @ Fine Line
Nov. 14 – Chicago, IL @ Bottom Lounge
Nov. 16 – Detroit, MI @ Shelter
Nov. 17 – Toronto, ON @ Hard Luck
Nov. 18 – Cleveland, OH @ Roxy @ Mahall's
Nov. 20 – Boston, MA @ Paradise Rock Club
Nov. 21 – New York City, NY @ The Gramercy
Nov. 22 – Philadelphia, PA @ Brooklyn Bowl
Nov. 24 – Pittsburgh, PA @ Preserving
Nov. 25 – Columbus, OH – King Of Clubs
Nov. 26 – Nashville, TN @ Eastside Bowl
Nov. 28 – Charlotte, NC @ The Underground
Nov. 29 – Atlanta, GA @ The Masquerade
Dec. 1 – Orlando, FL @ Conduit
Dec. 2 – Tampa, FL @ The Orphuem
Dec. 4 – Houston, TX @ Bronze Peacock @ House Of Blues
Dec. 5 – Austin, TX @ Mohawk
Dec. 6 – Dallas, TX @ Trees
Dec. 8 – Tuscon, AZ @ 191 Toole
Dec. 9 – Anaheim, CA @ Parish @ House Of Blues